LITERATURE IN MINIATURE
Museum quality miniatures for connoisseur collectors
especially for the dolls house enthusiast
We do cater for special commissions and we will consider any request for furred or feathered animals for the dolls house in 1/12th, 1/16th or 1/24th scales and can work from photographs. Please click here to email us with your special requirements litinmin@aol.com. Please note that should the item not be to your liking you are under no obligation to buy it.
This is just some of our special commissions. Please wait as this page may take a while to load.
CATS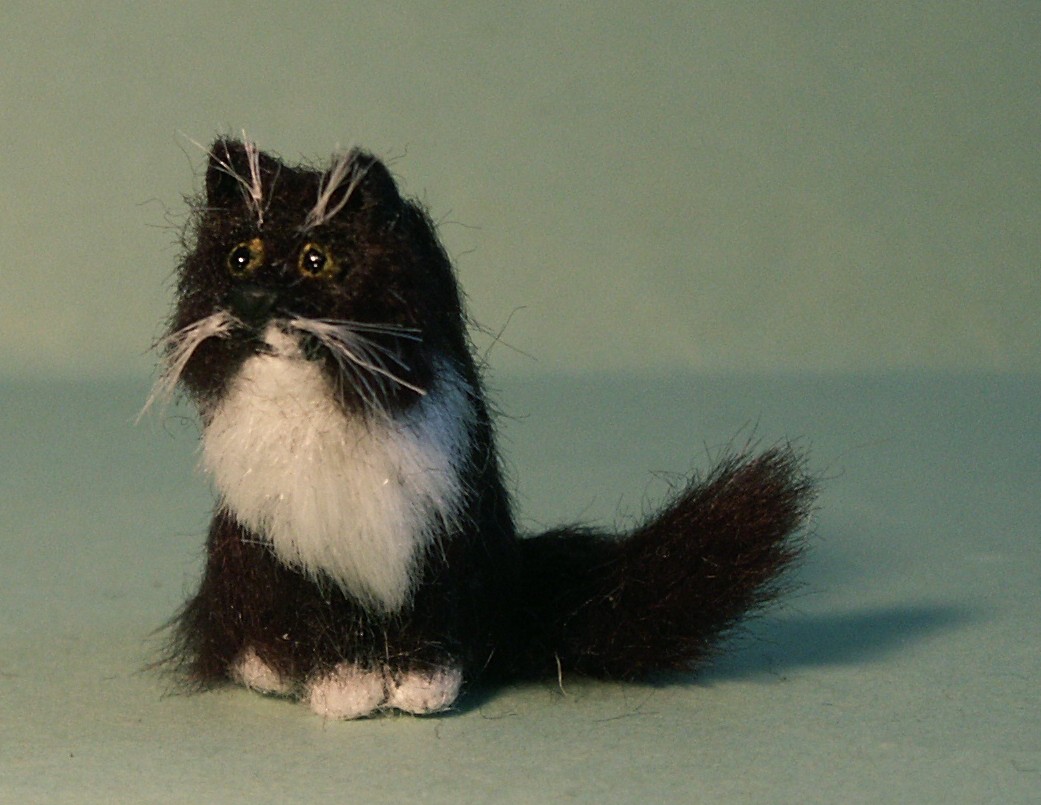 "You want me ... to catch a mouse?"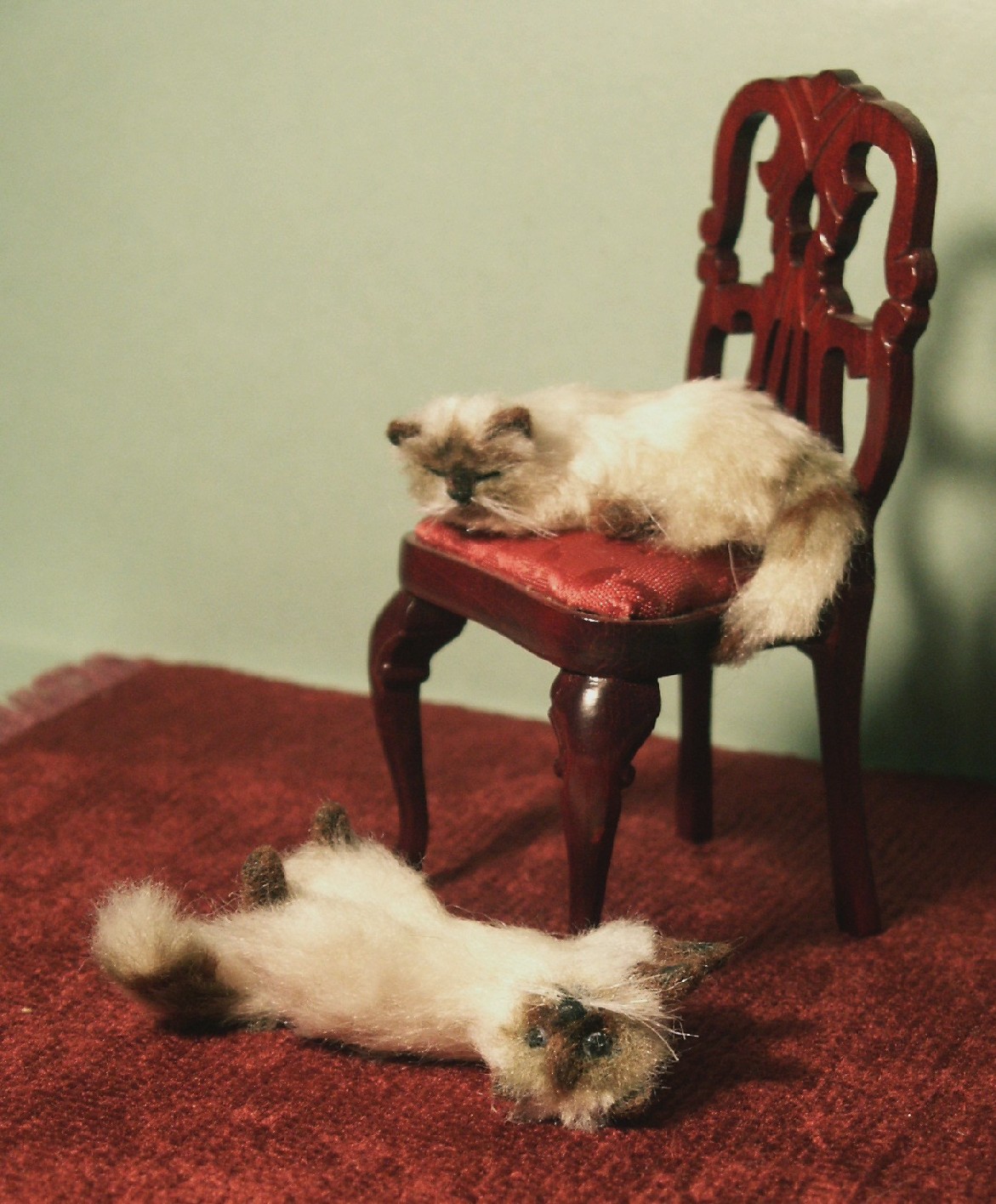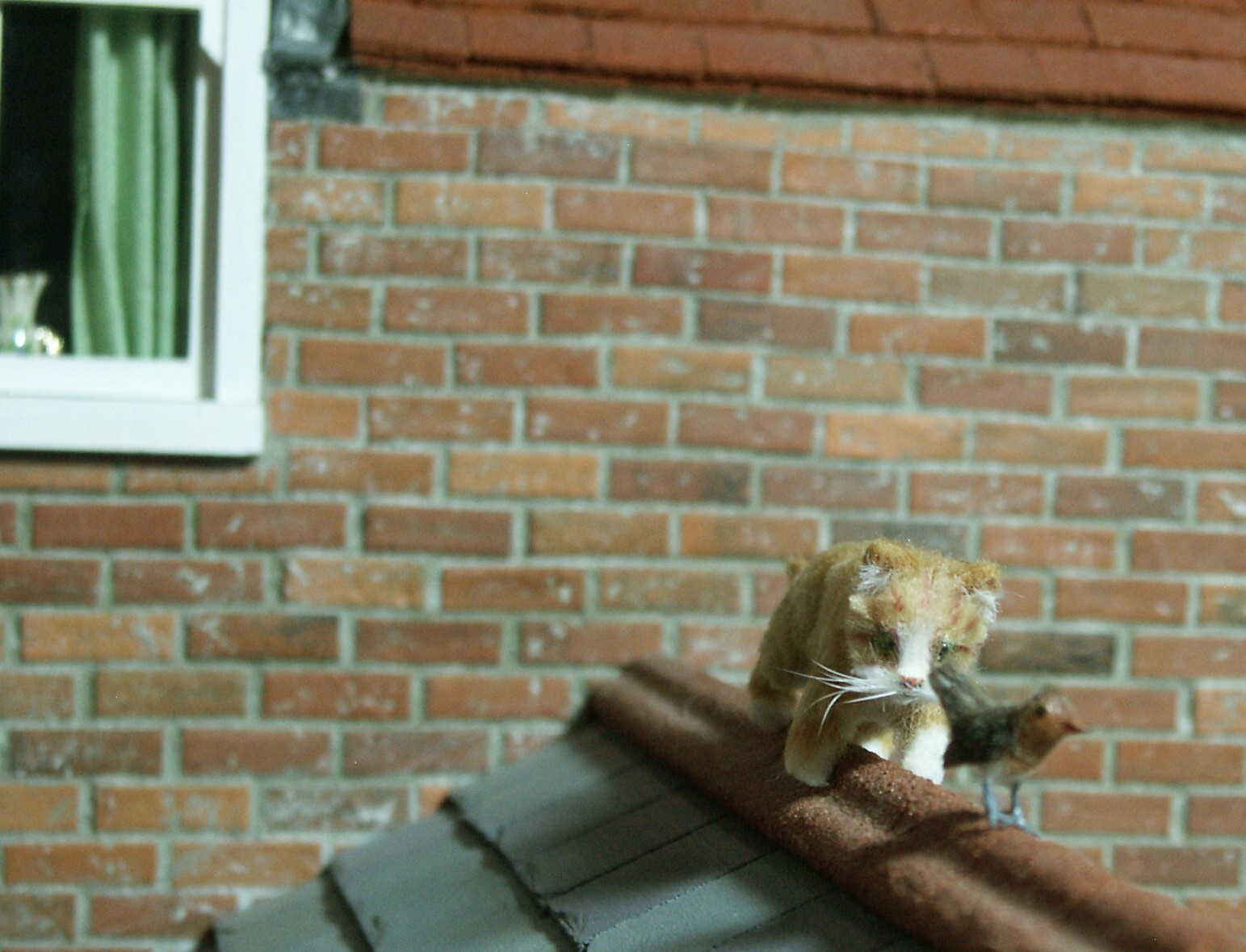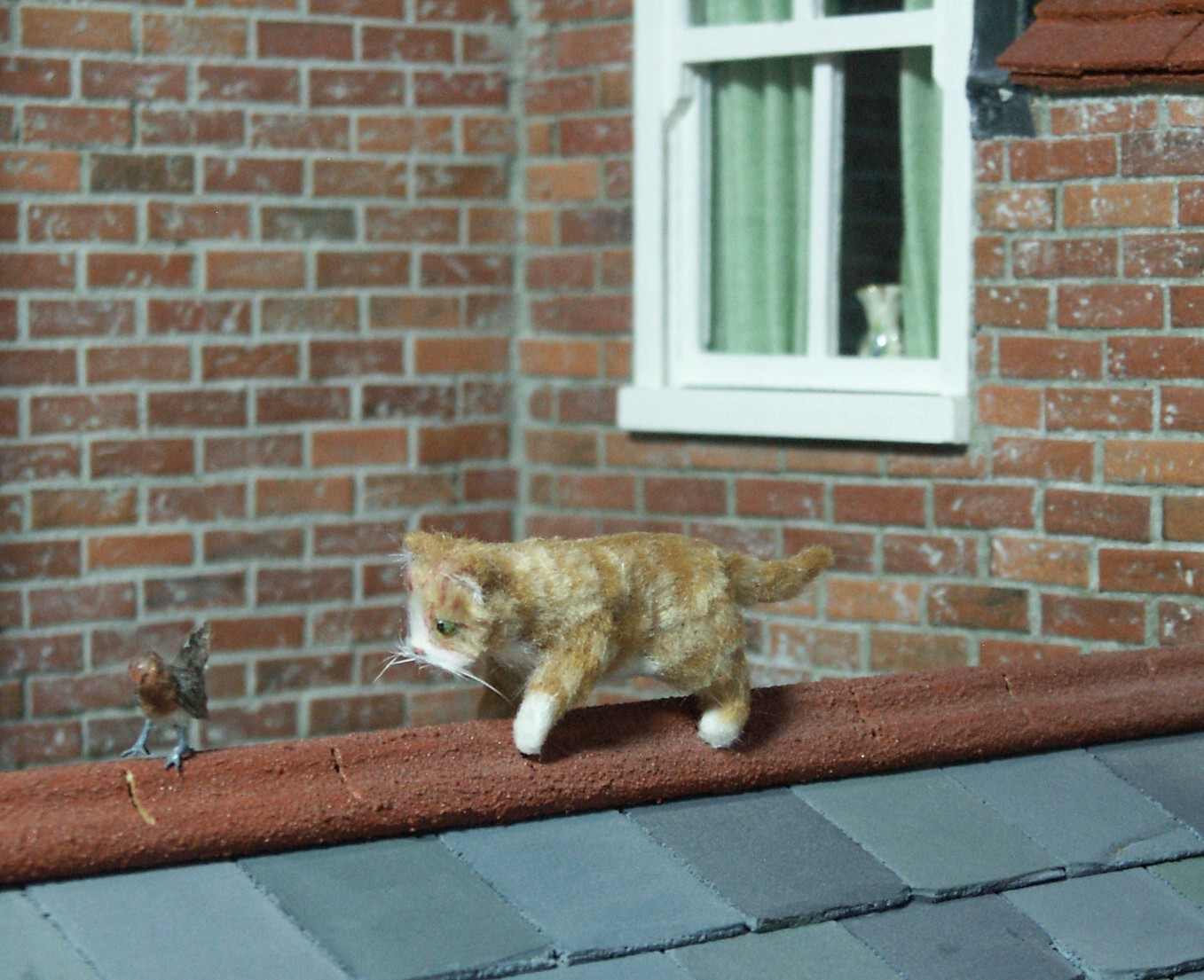 "Look behind you!"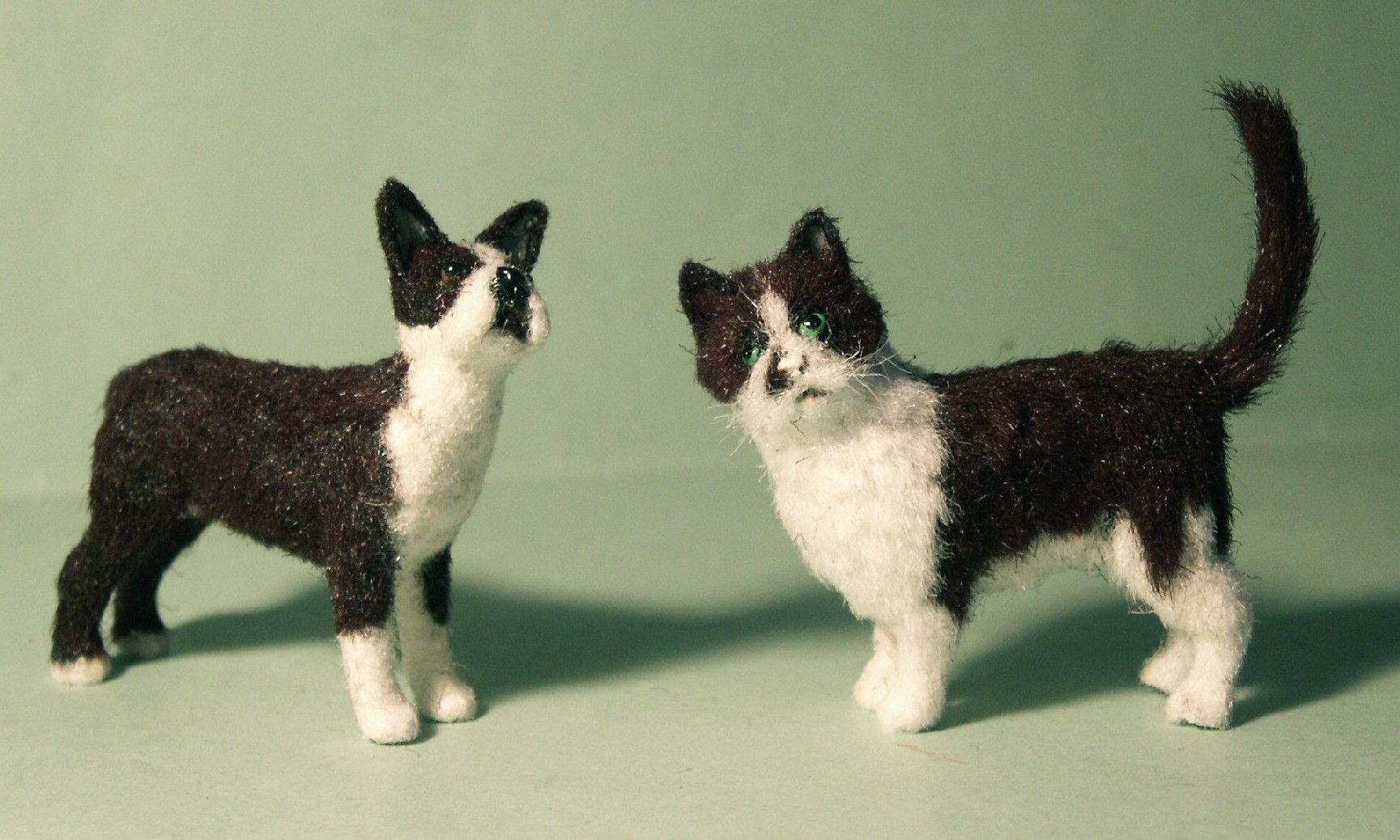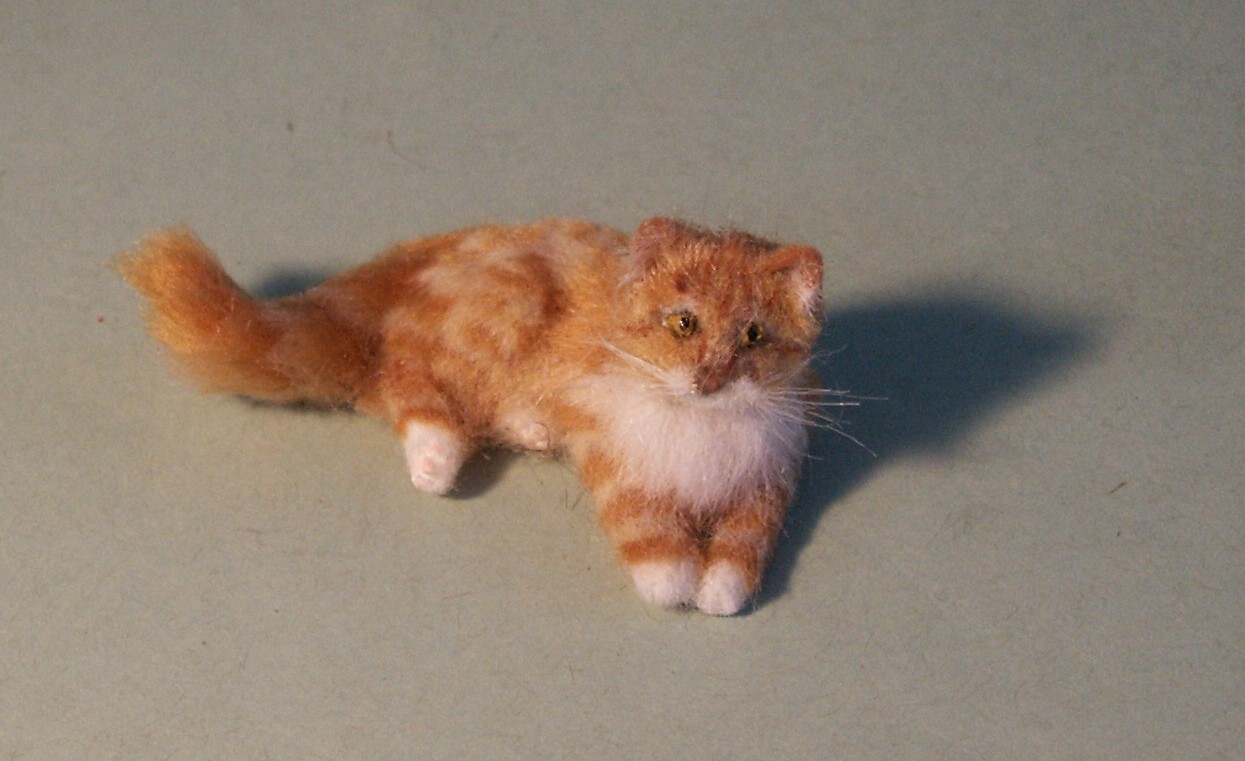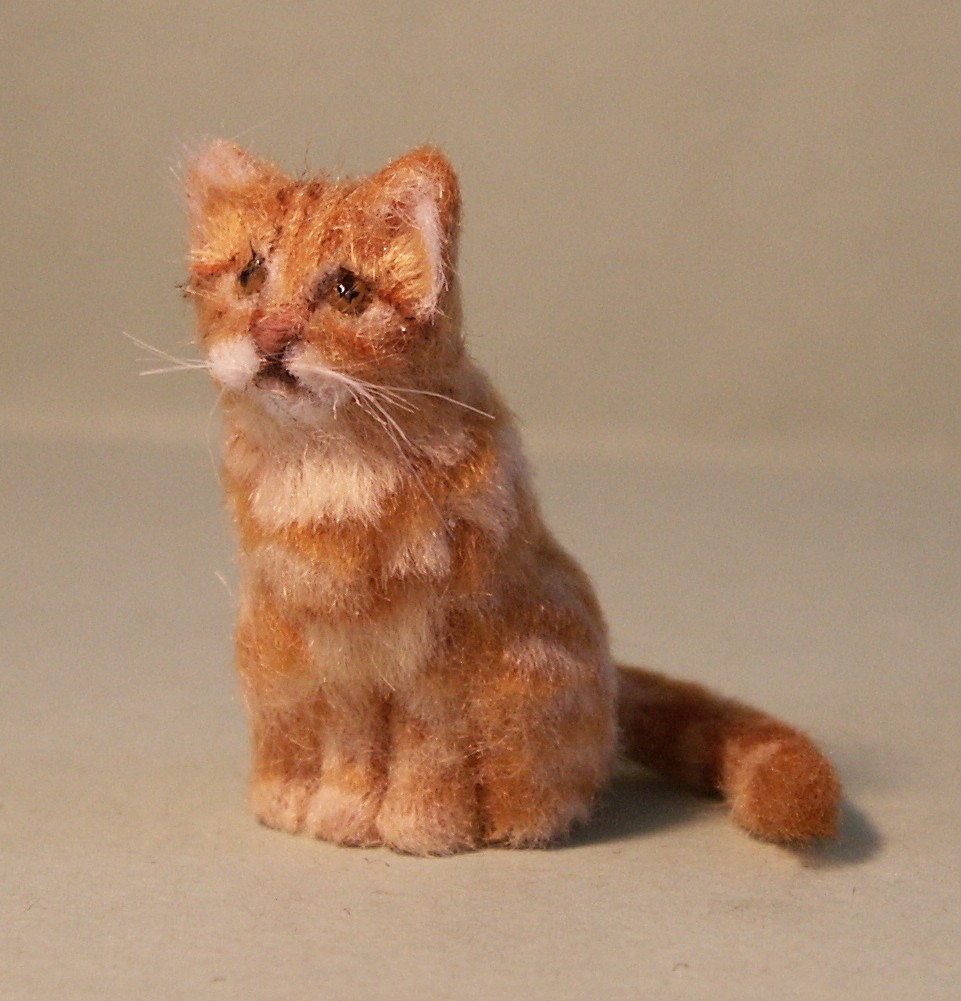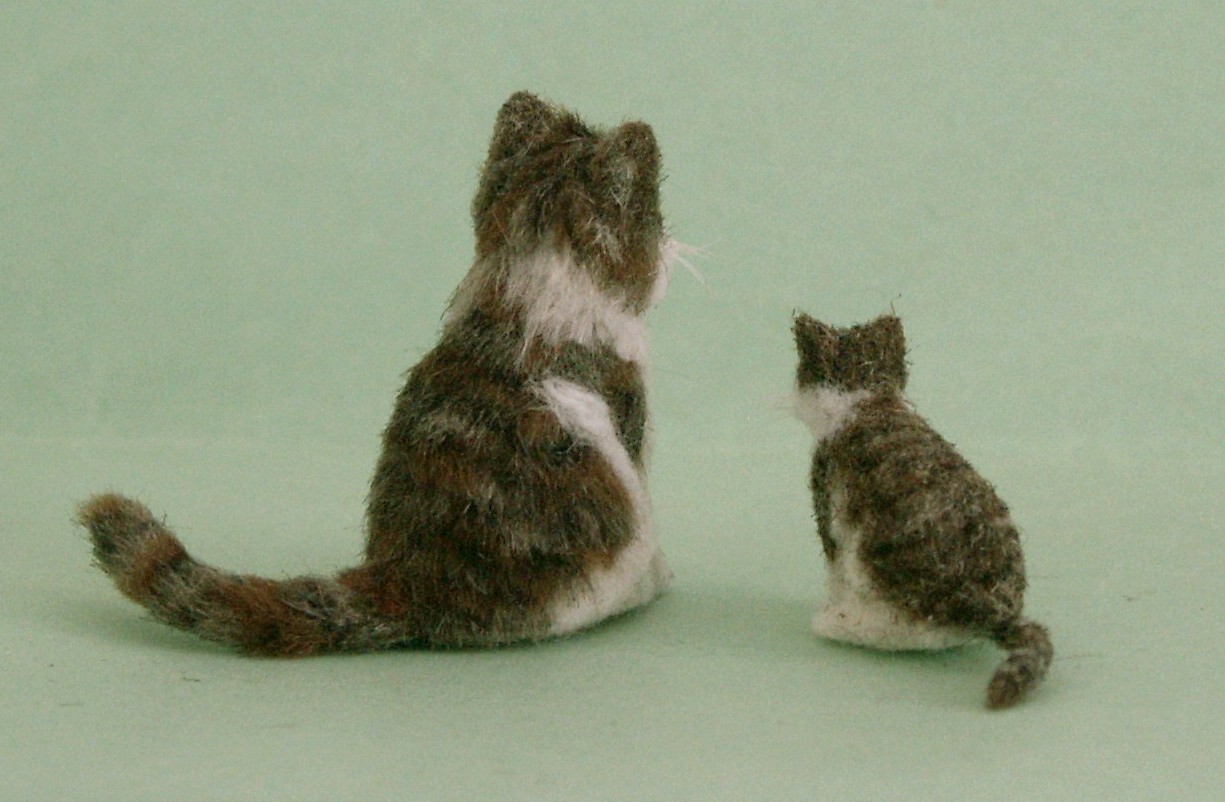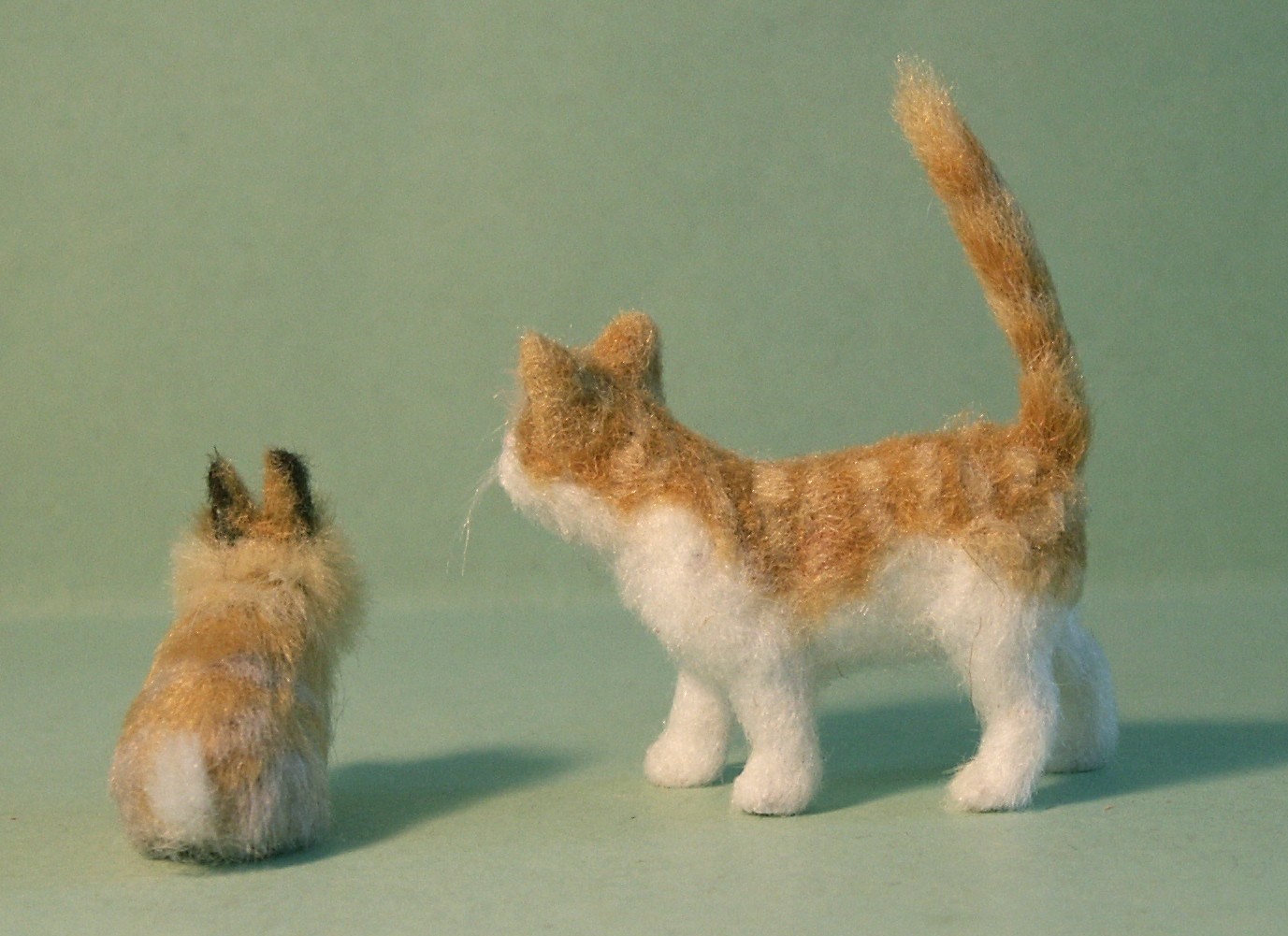 "Yes, I thought I saw something over there as well."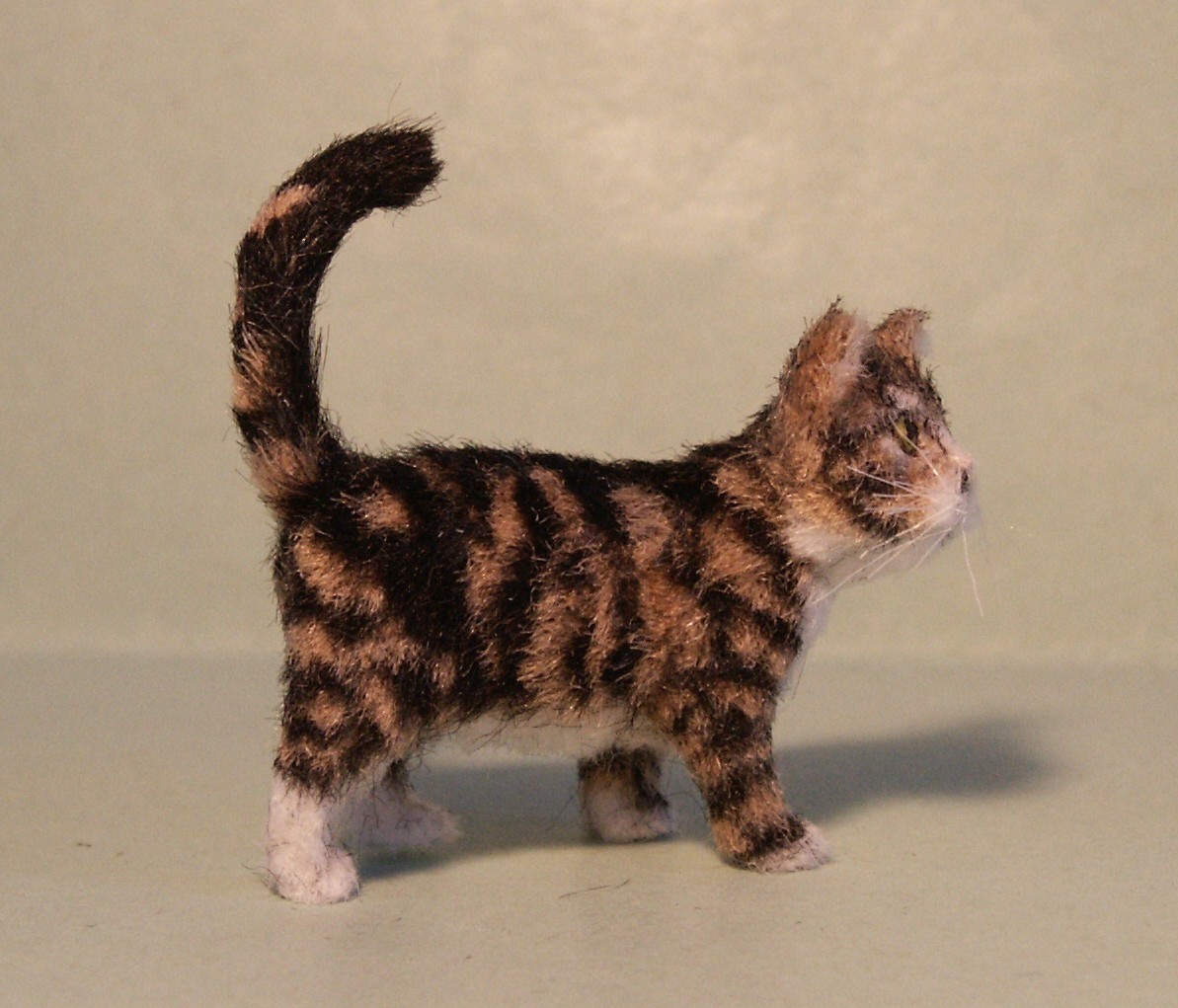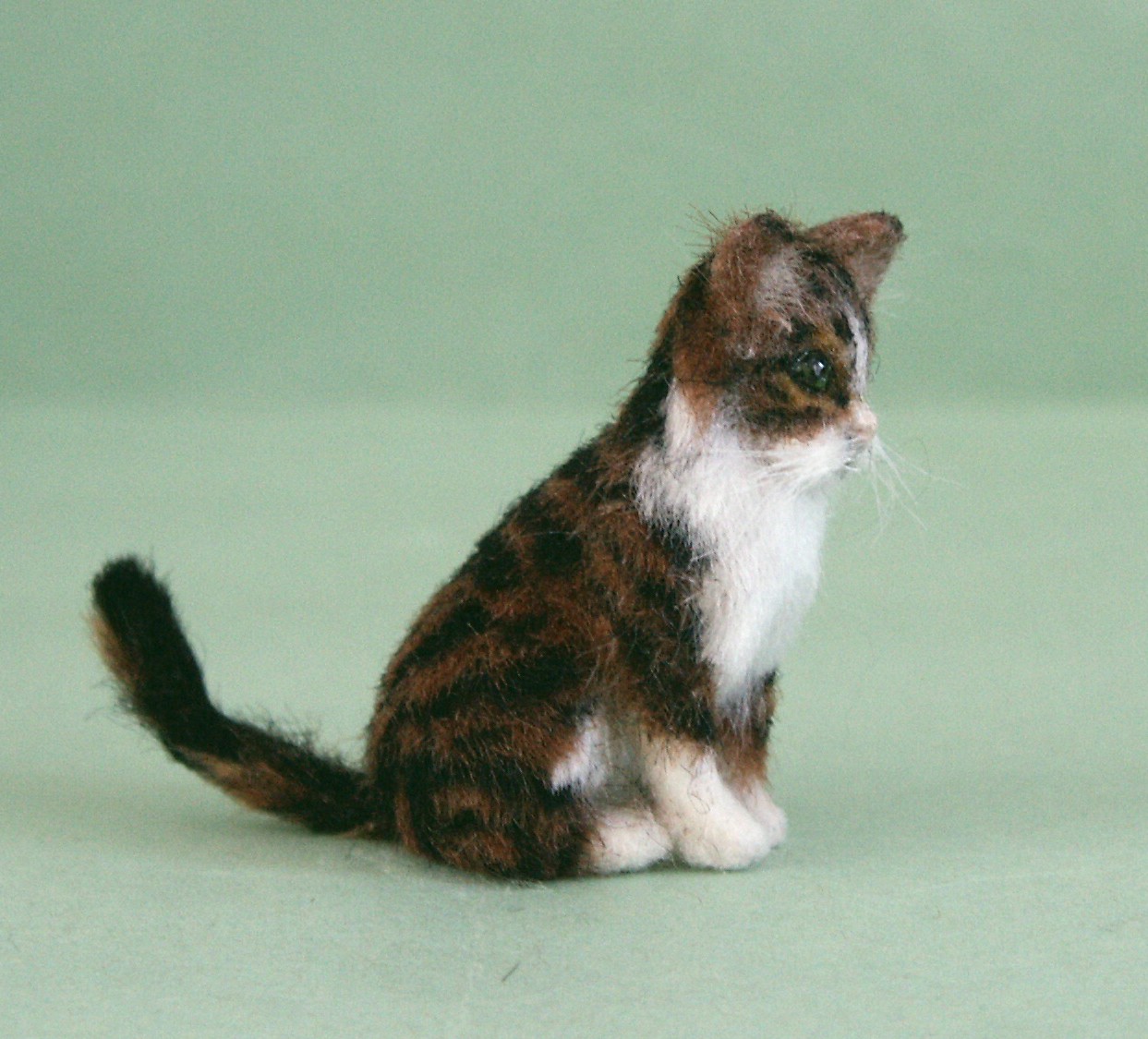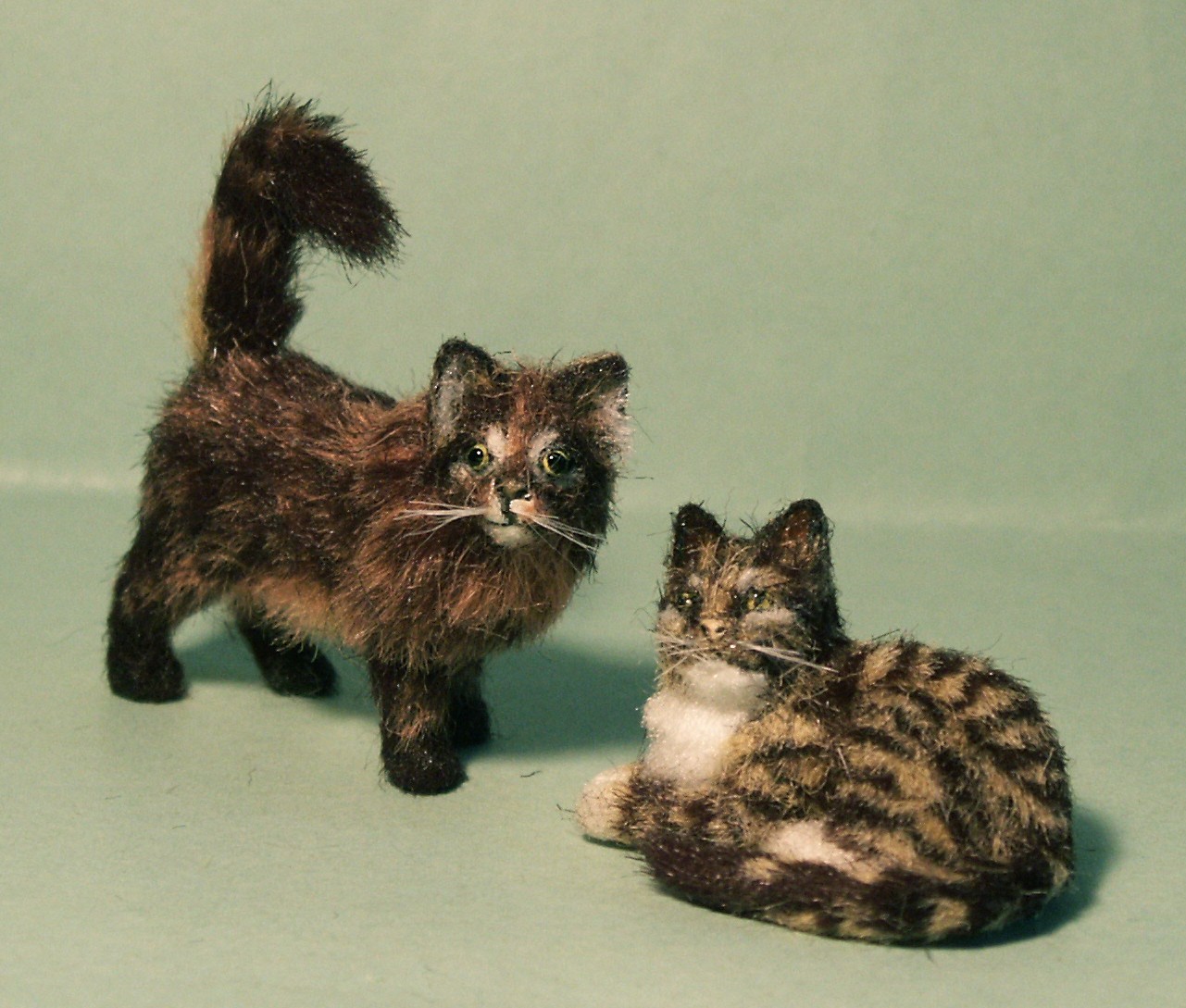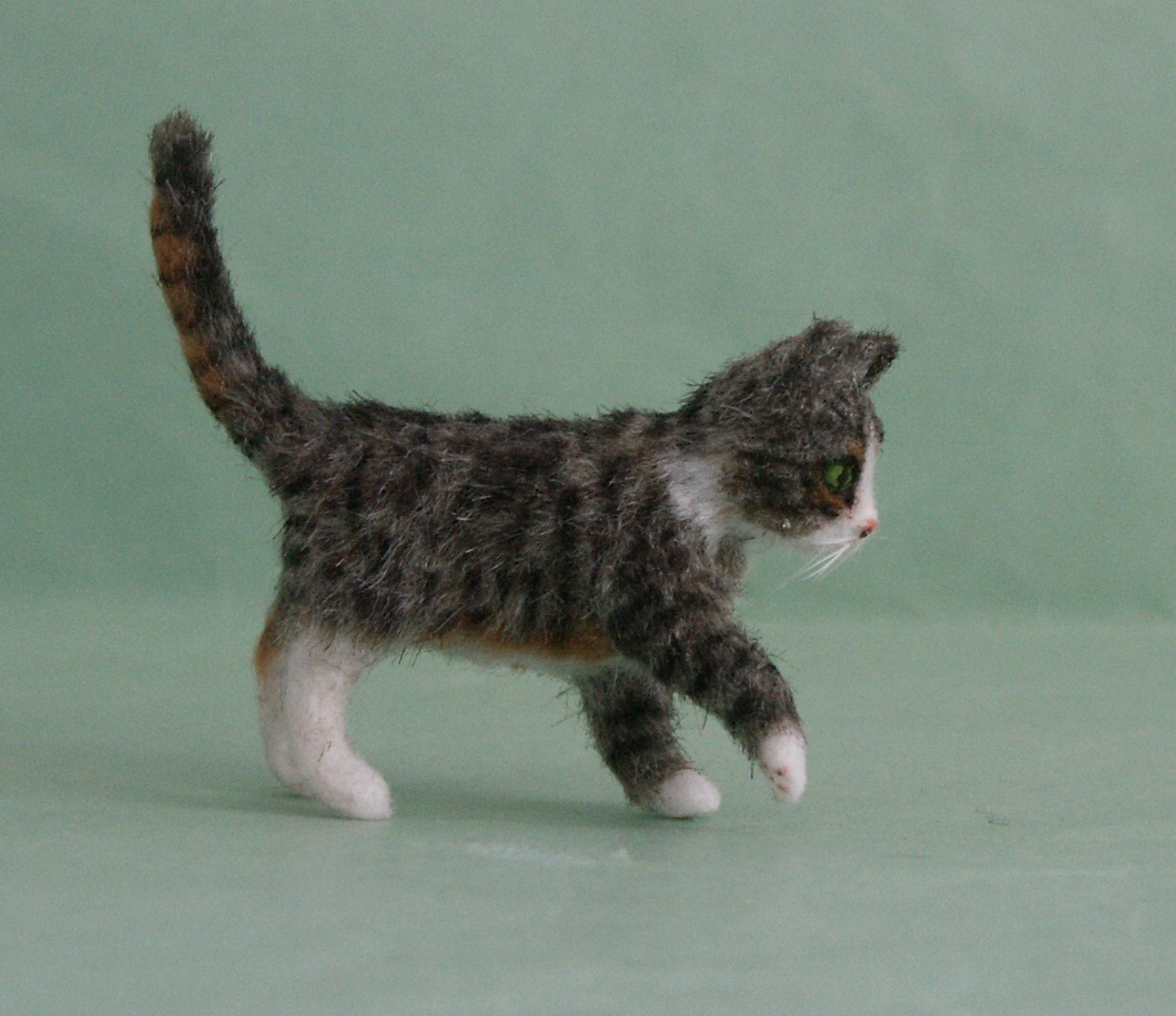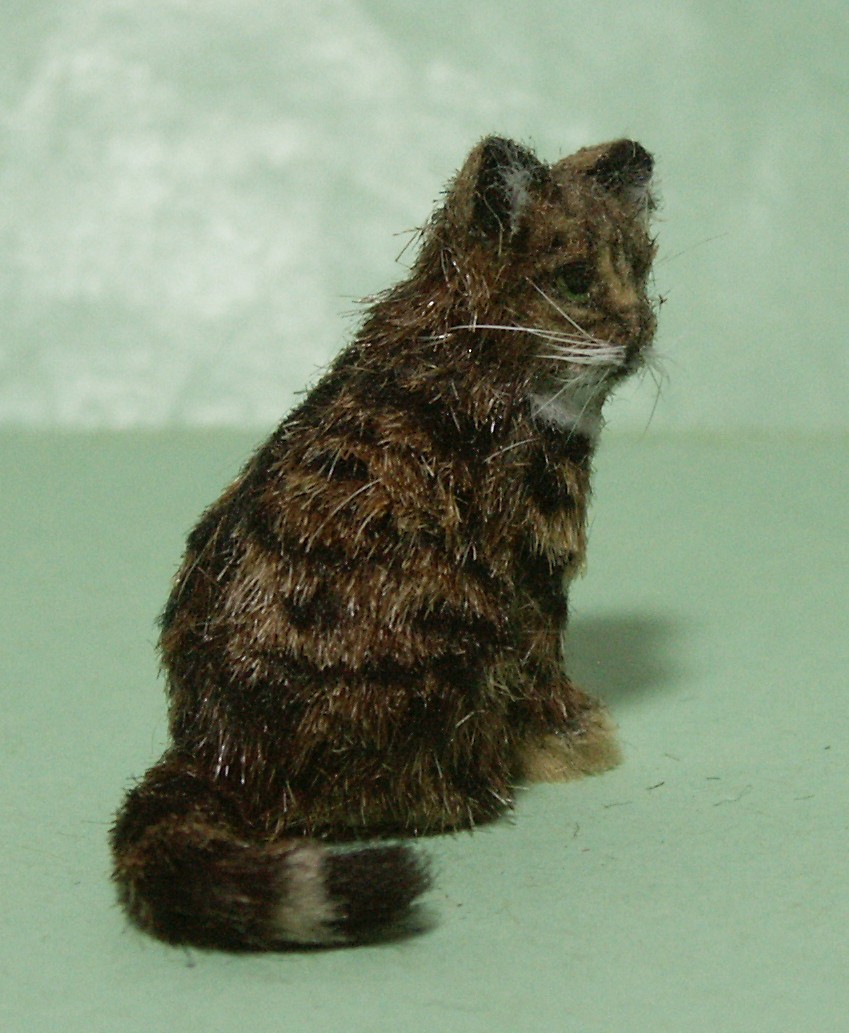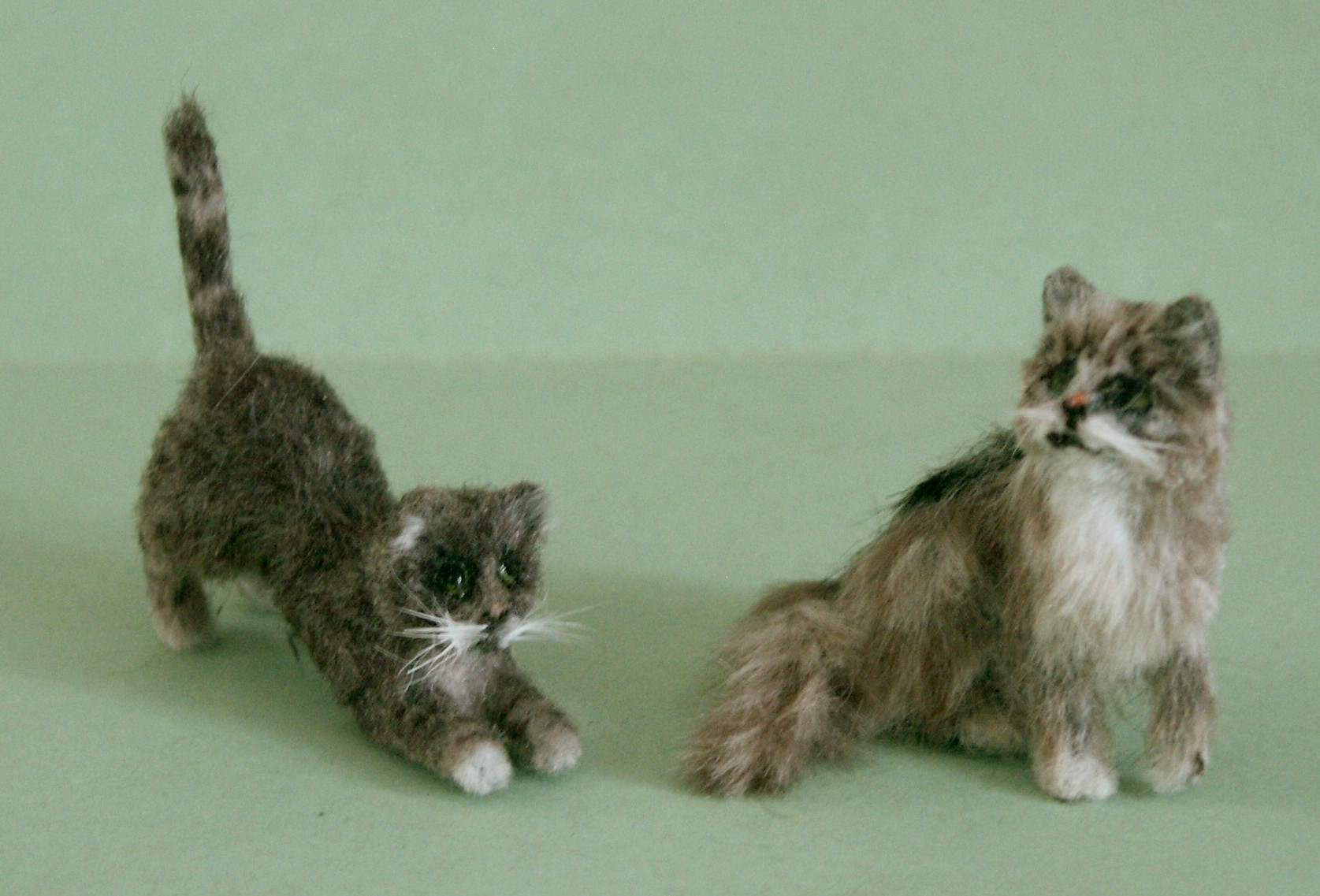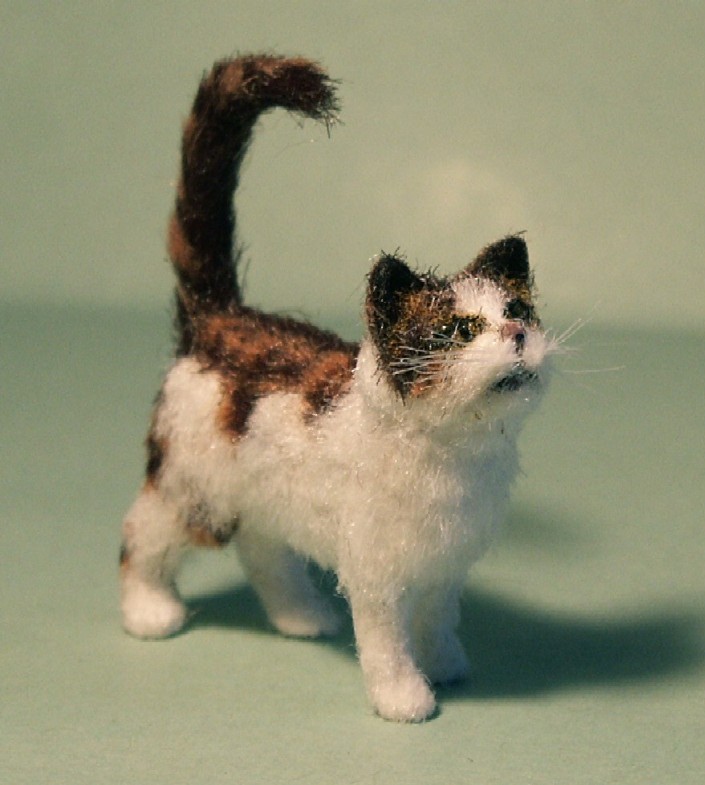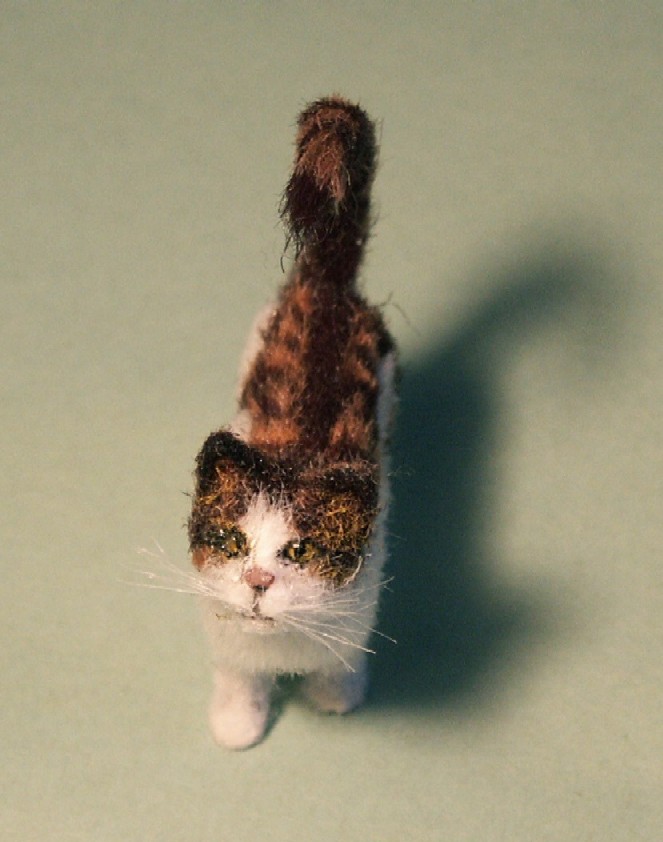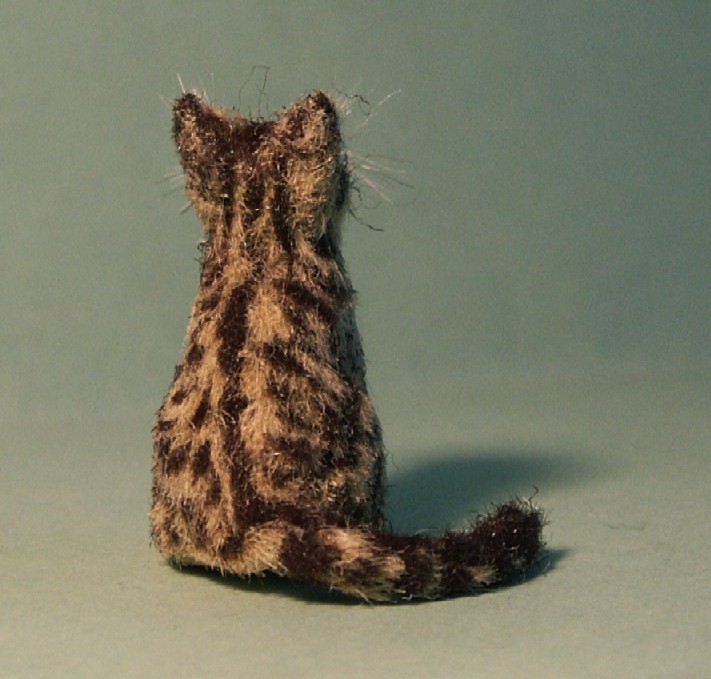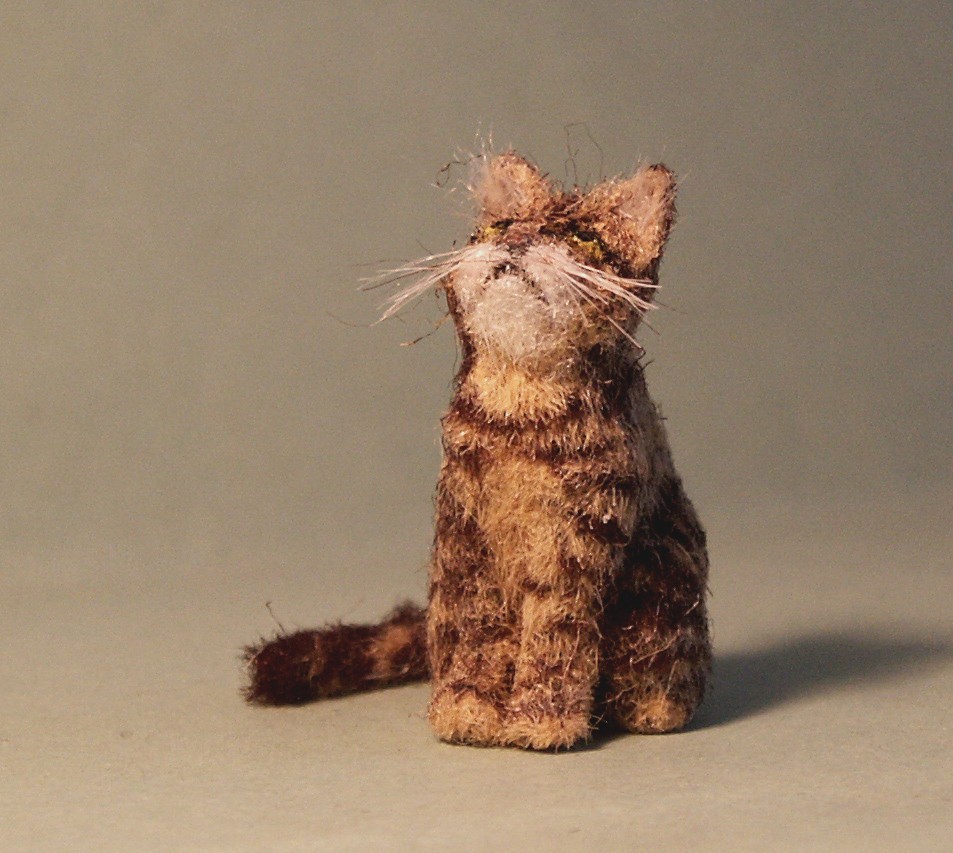 "What was that that just buzzed over my head?"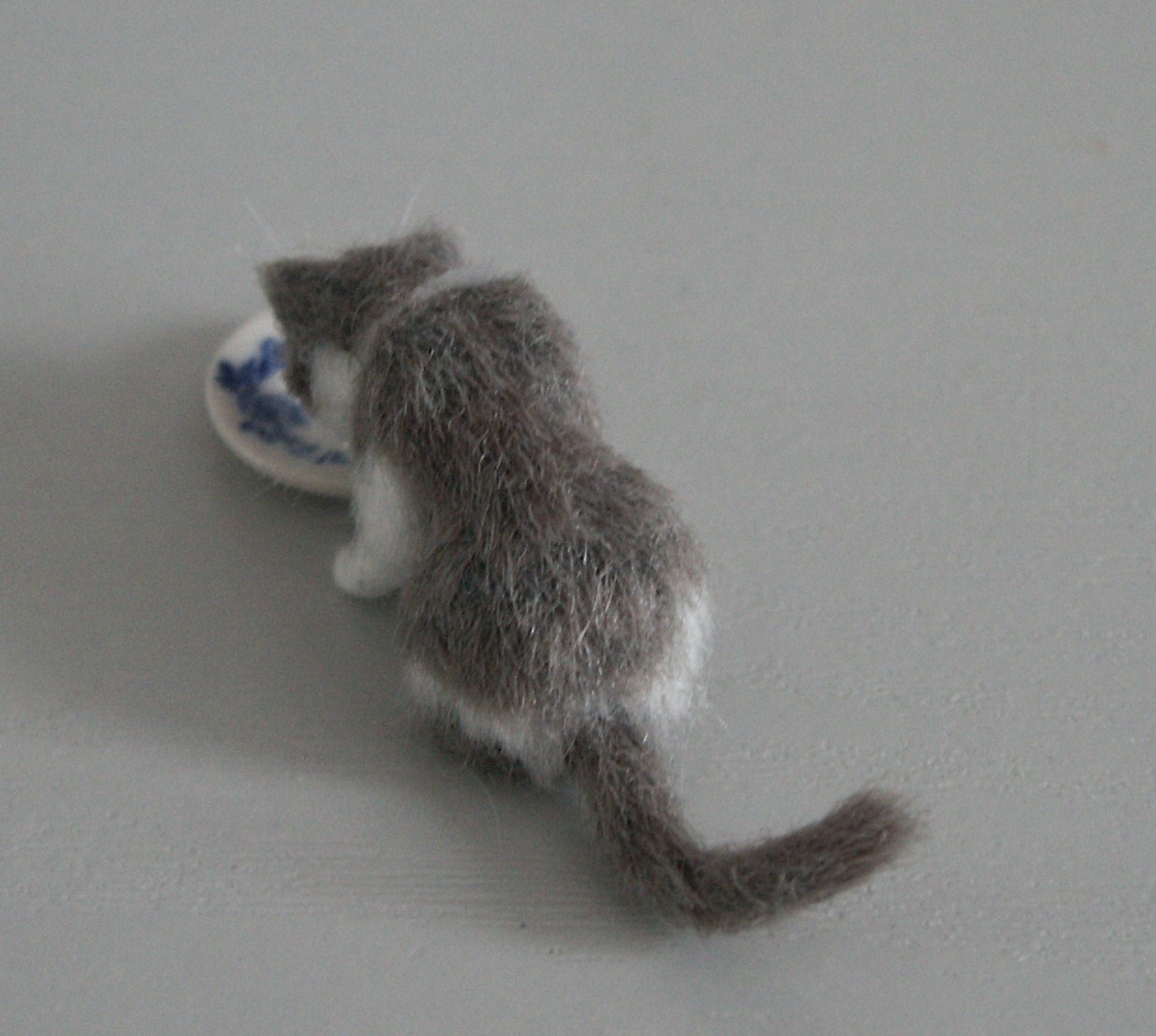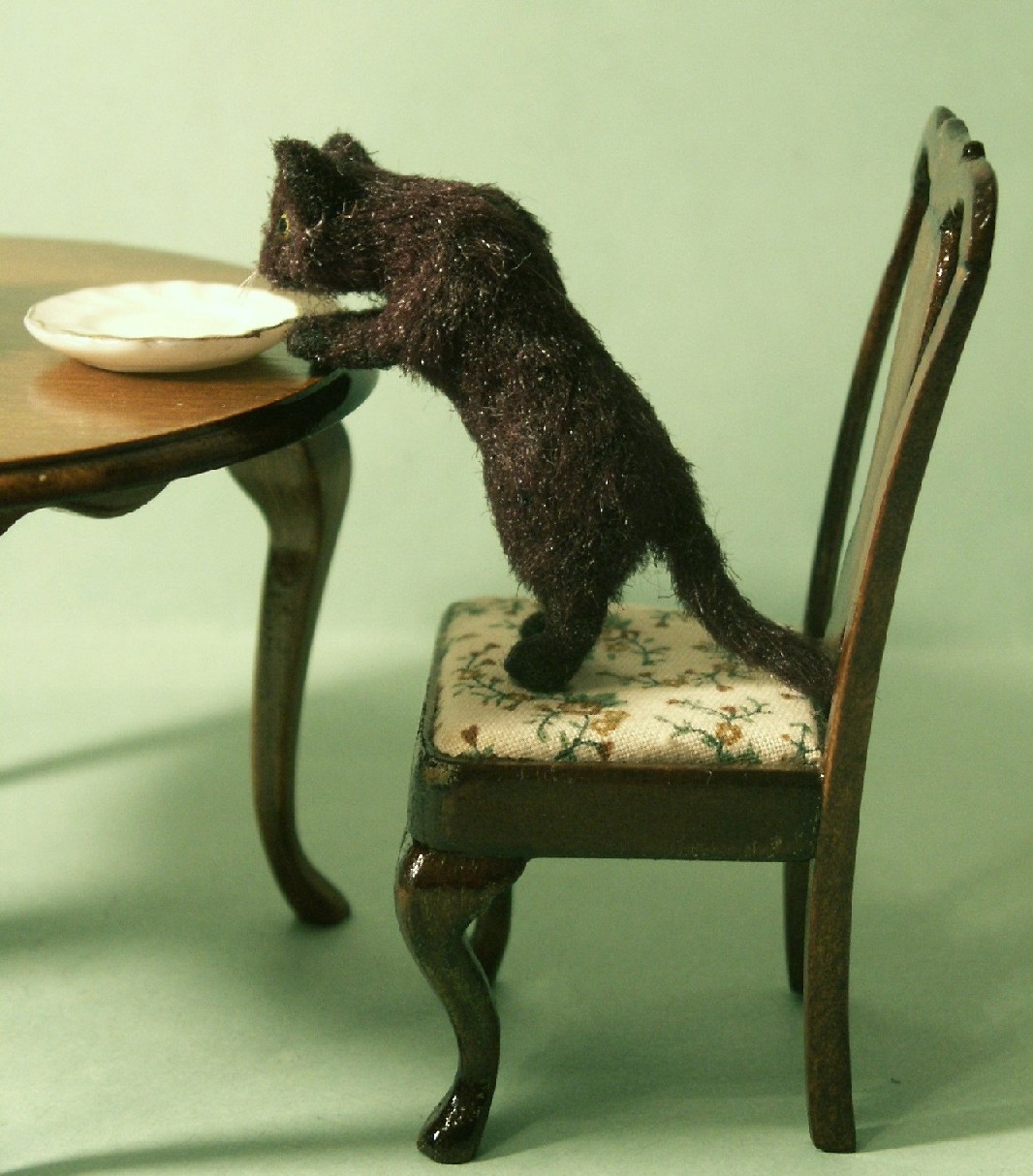 "Is there any cream left?"
"No doesn't look like it."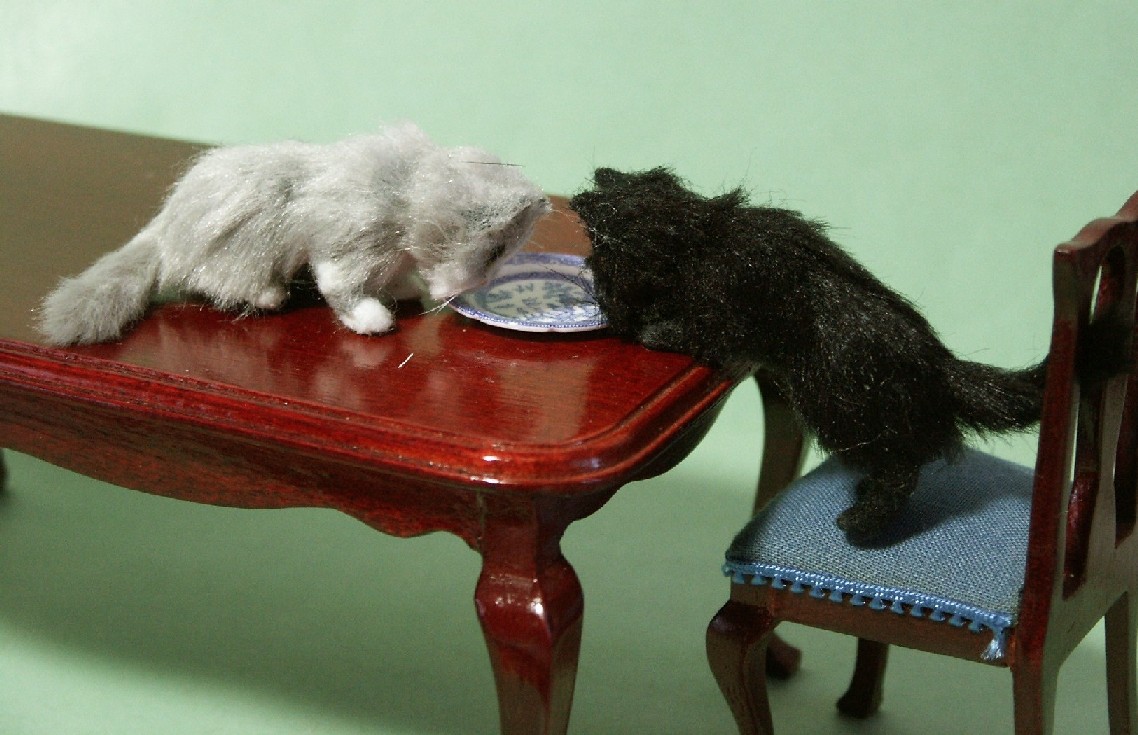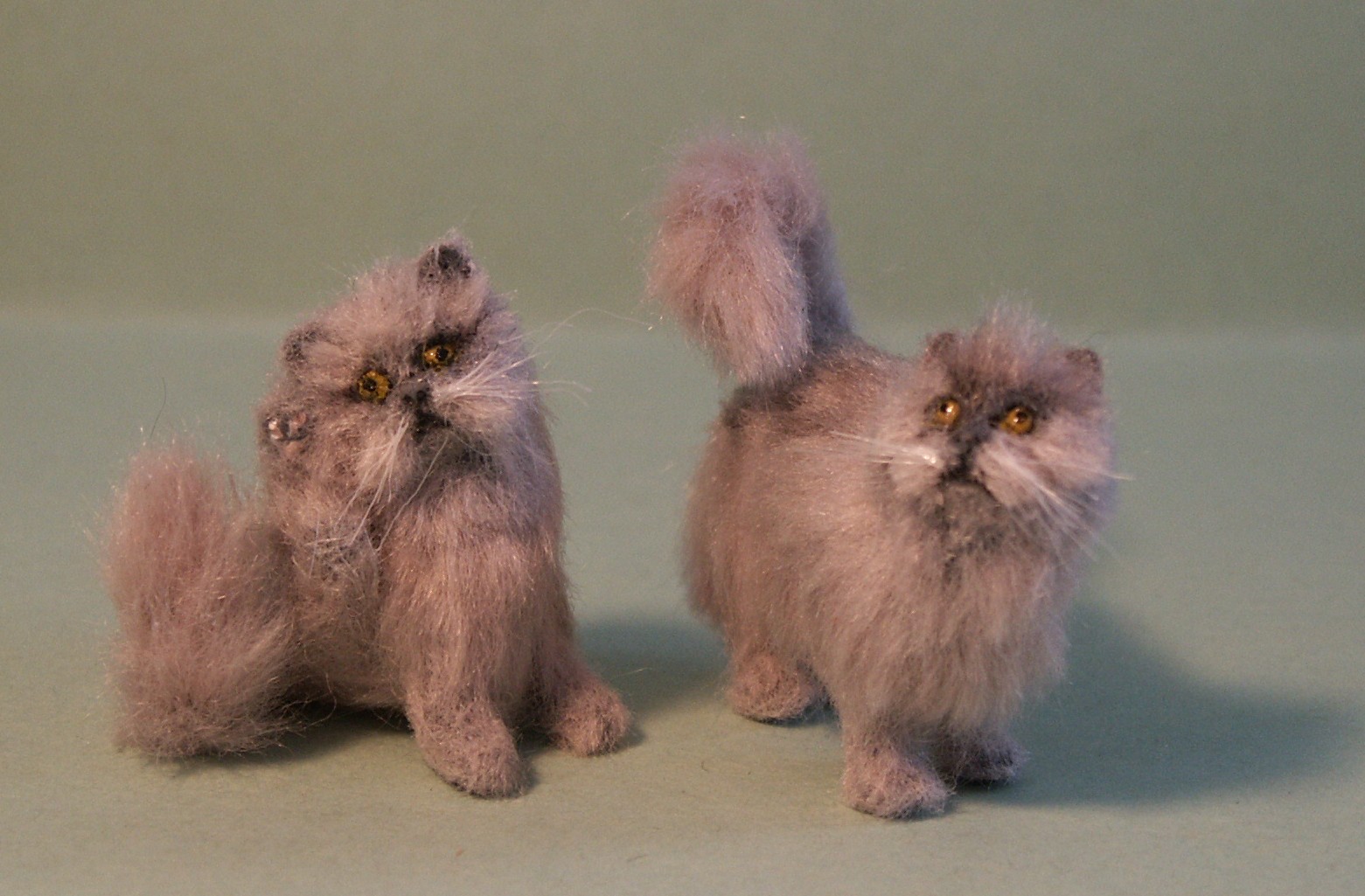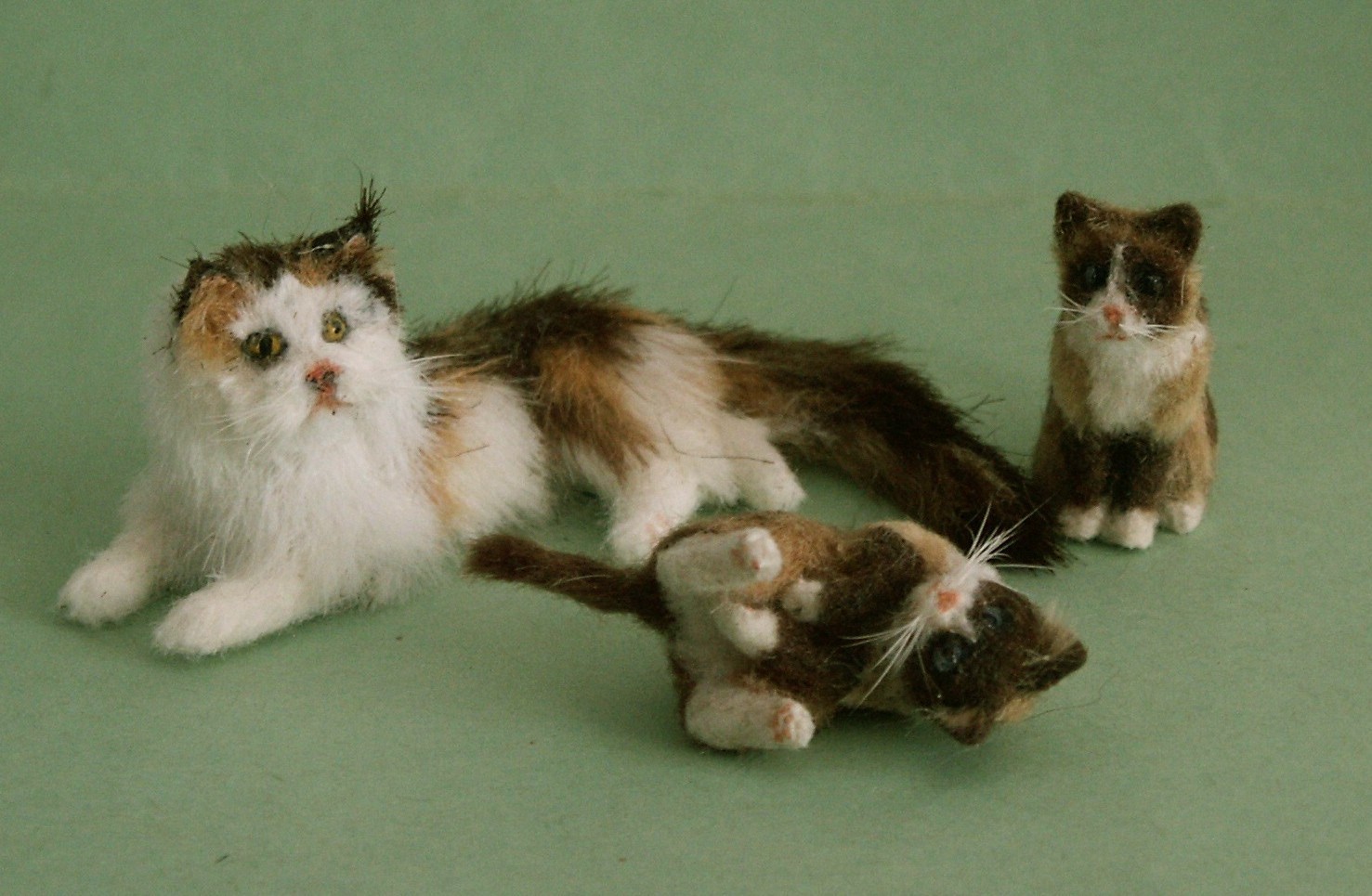 Maine Coon and Snowshoe cats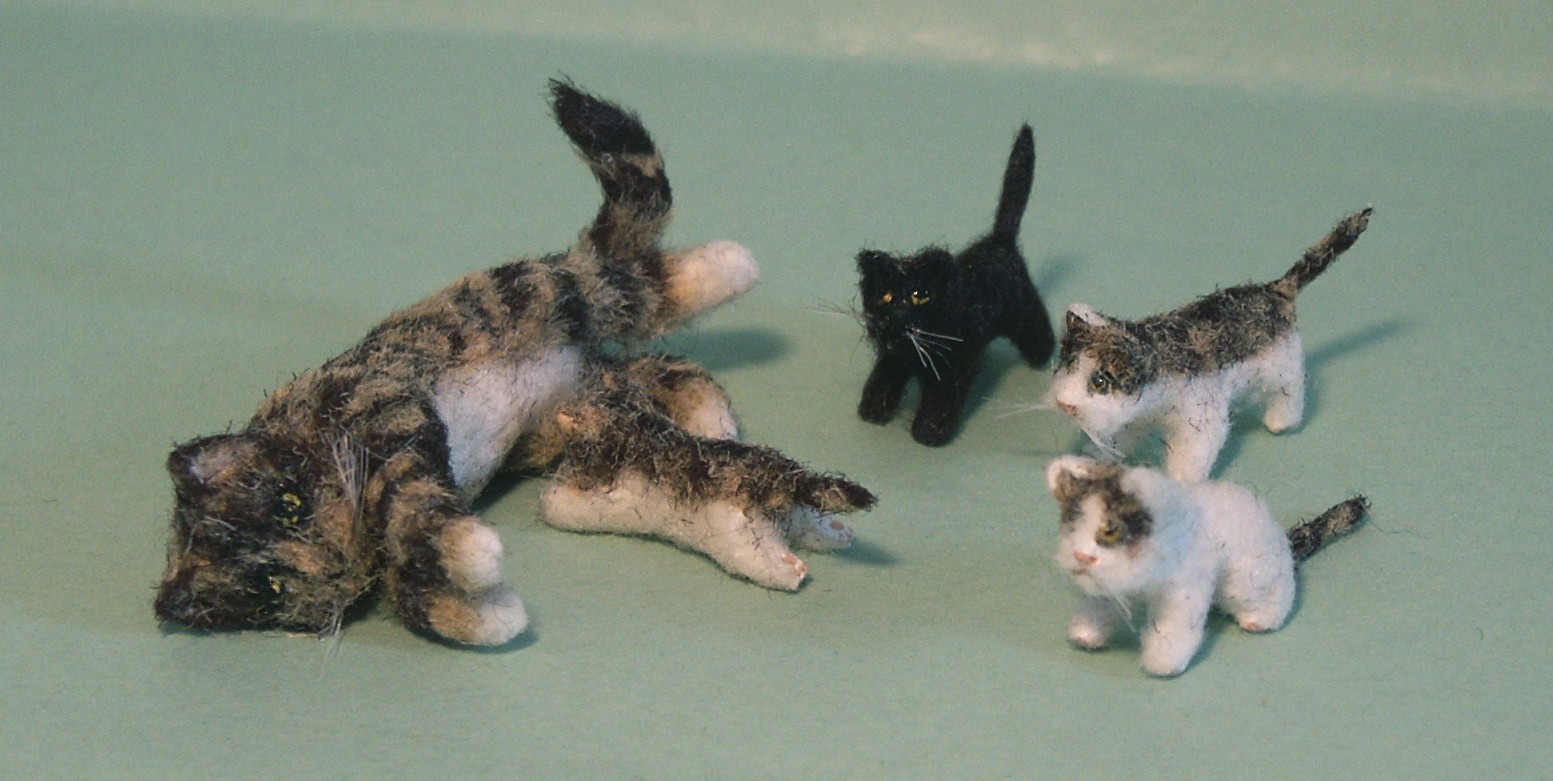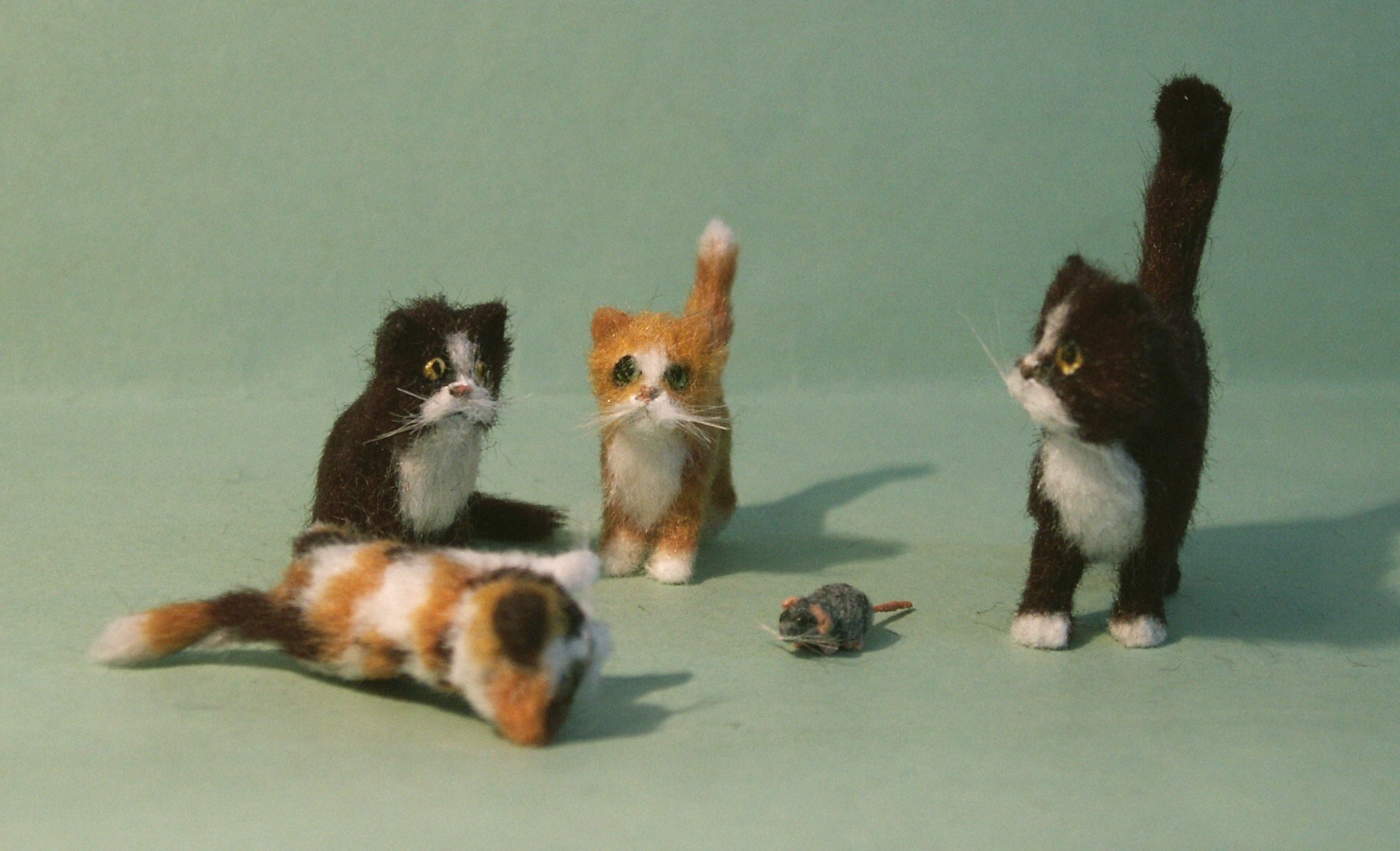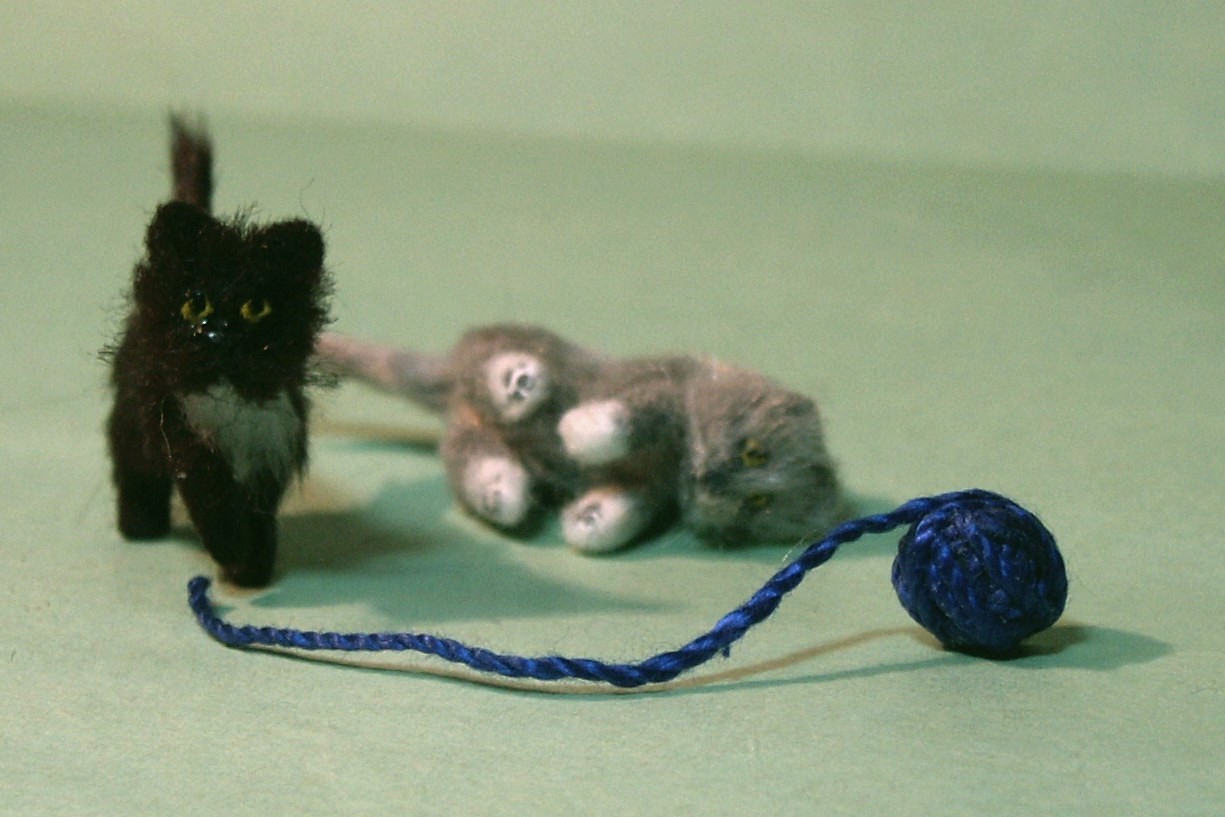 When you are a tiny kitten a ball of wall can seem huge.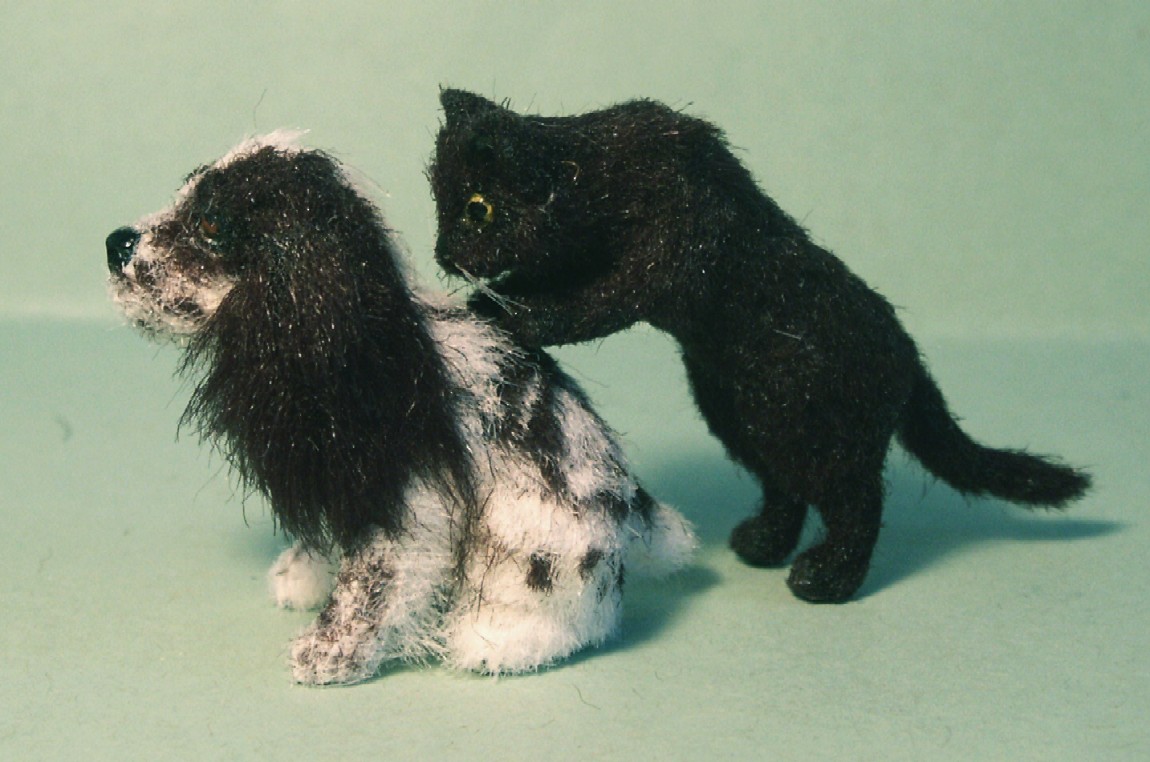 "You scratch my back and ..."
DOGS
Airedale Terrier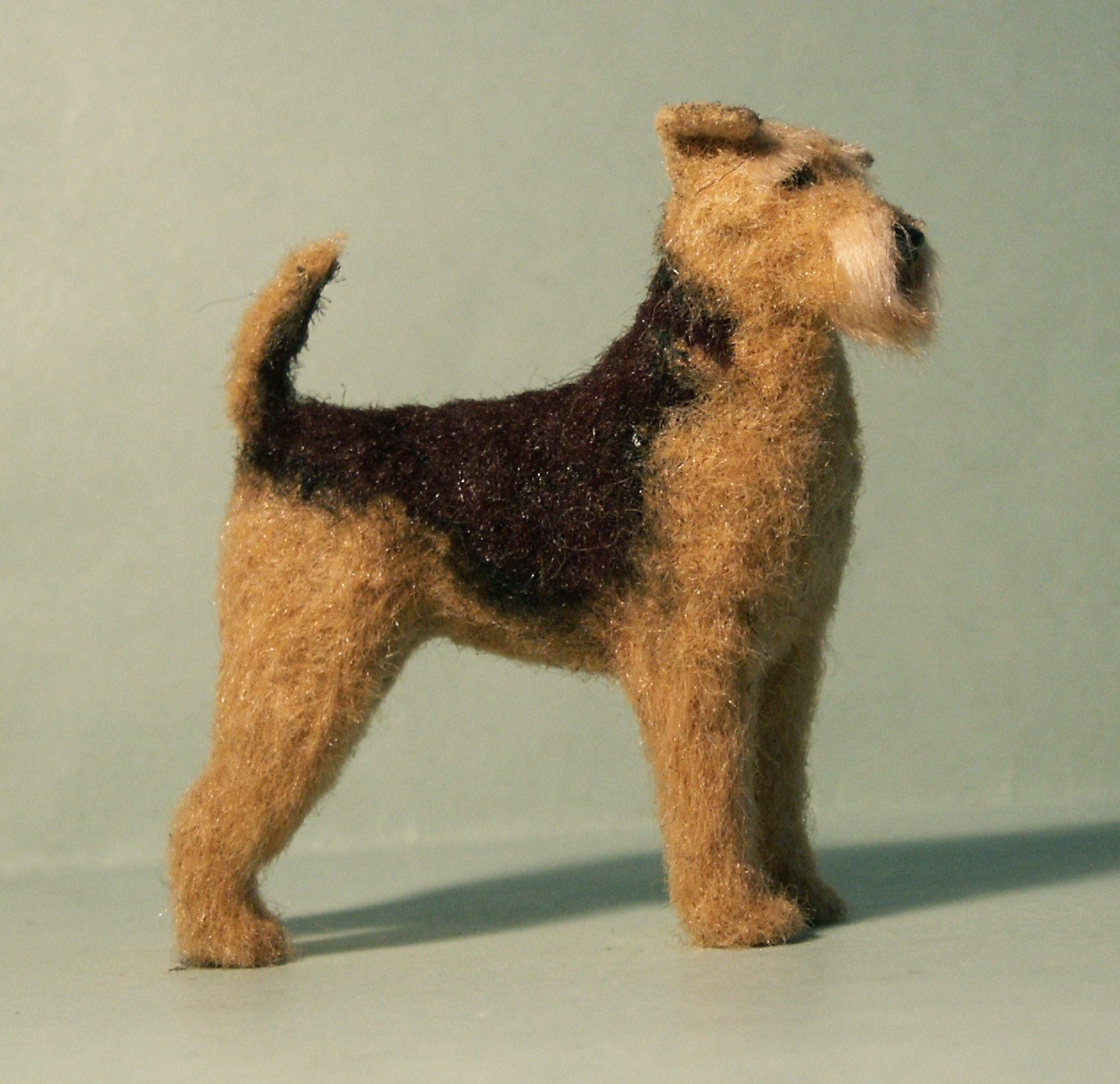 Alaskan Malamute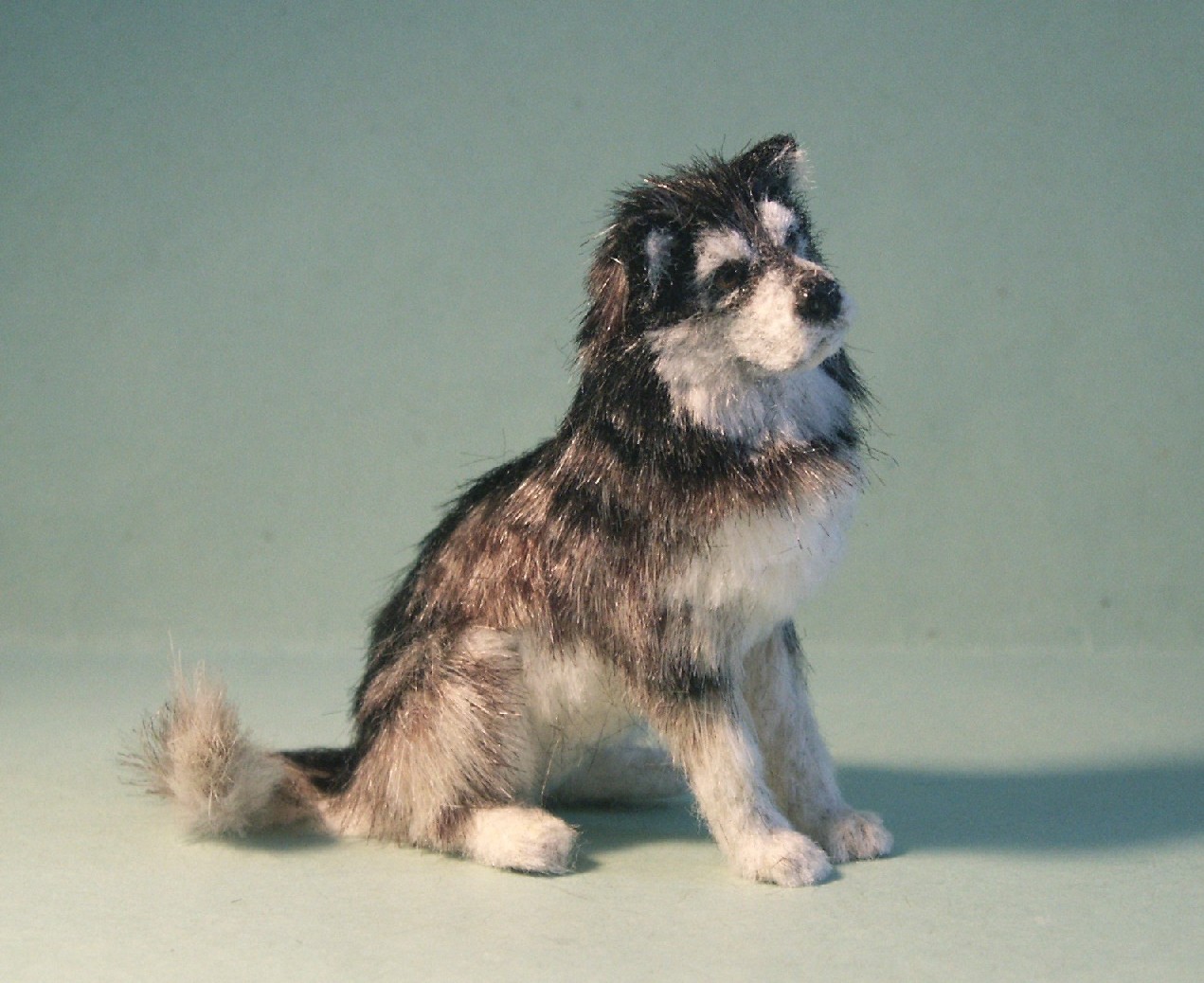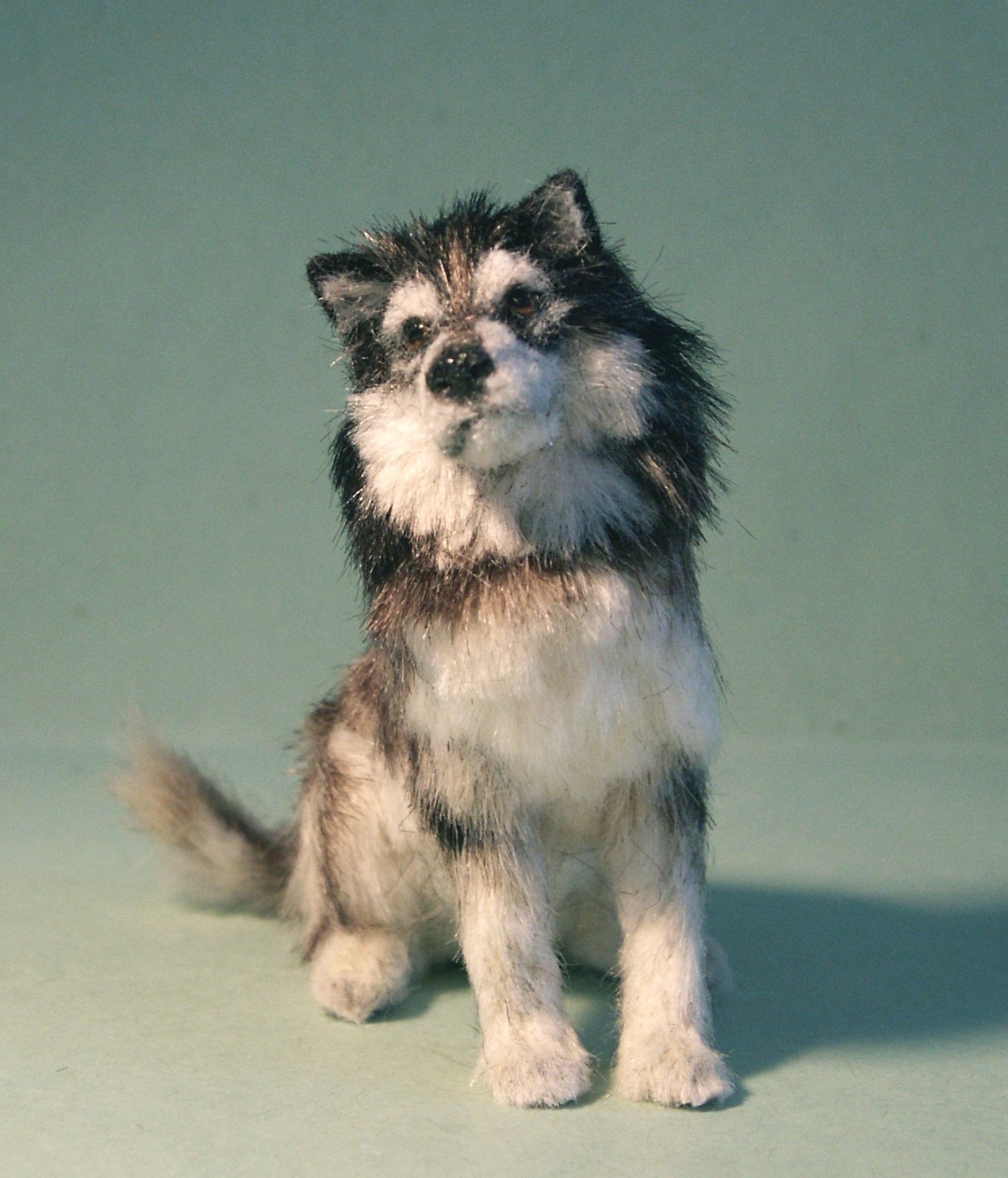 Australian Shepherd Dog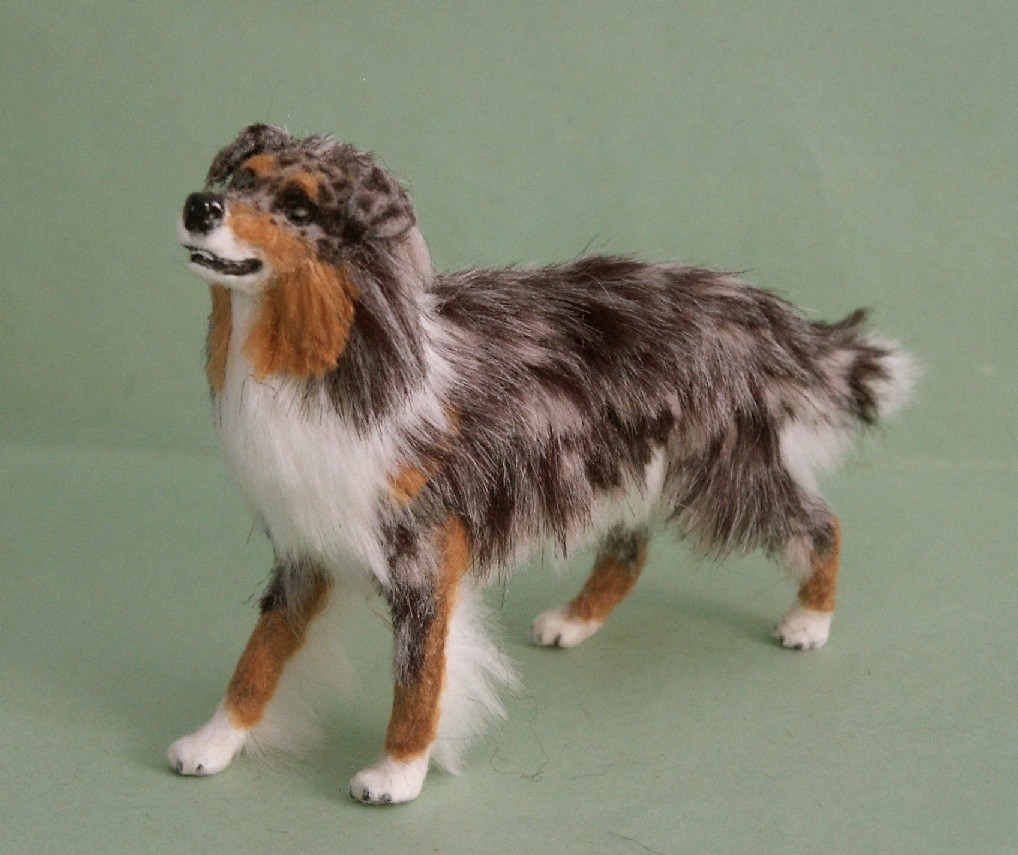 Bedlington Terriers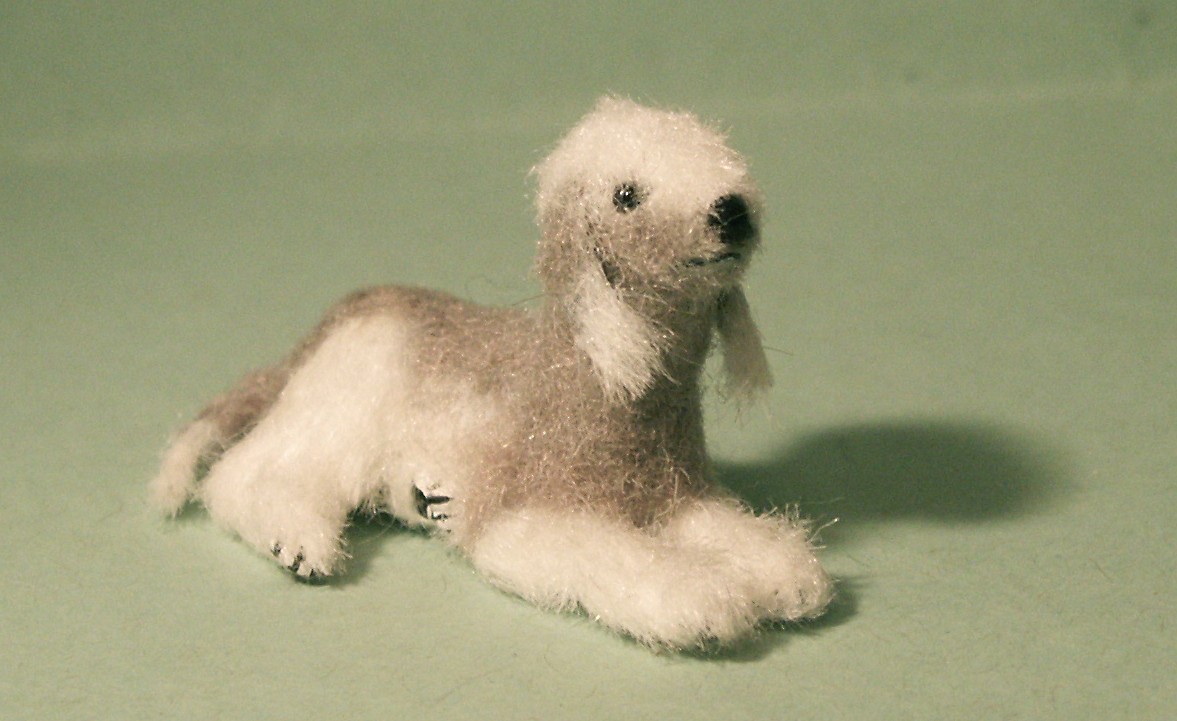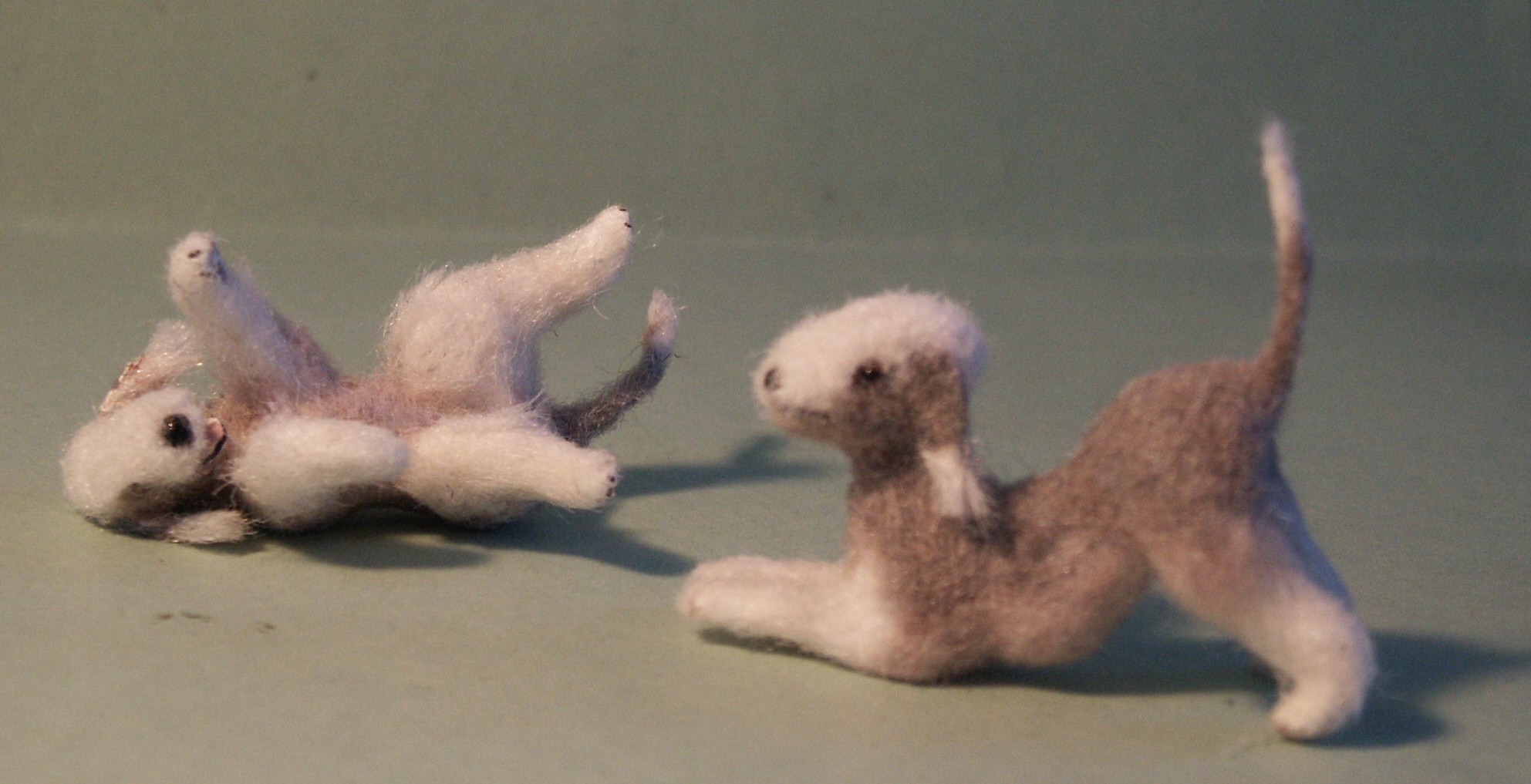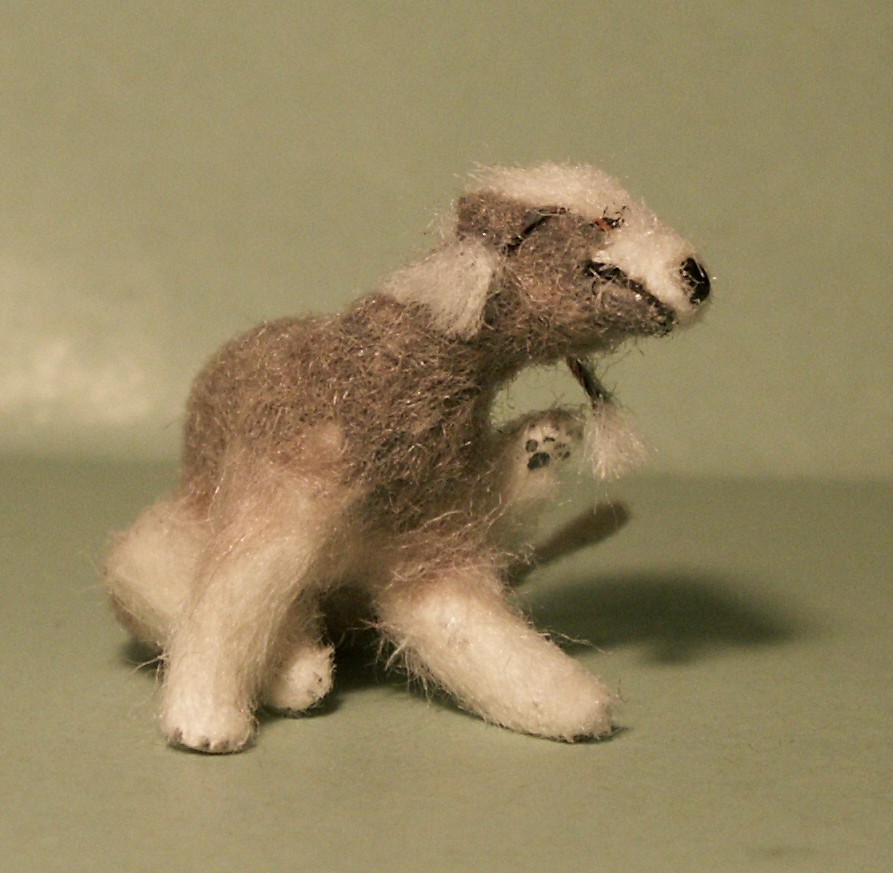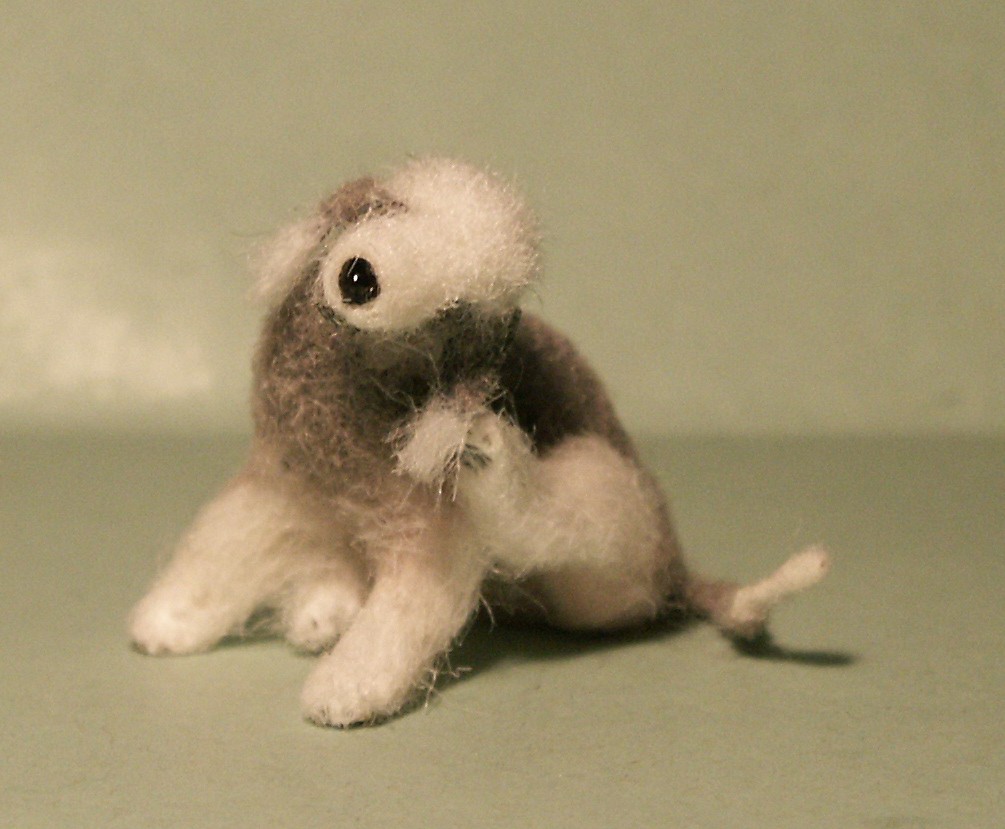 "Ooh I just can't get rid of that tickle in my ear."
Bichon Frise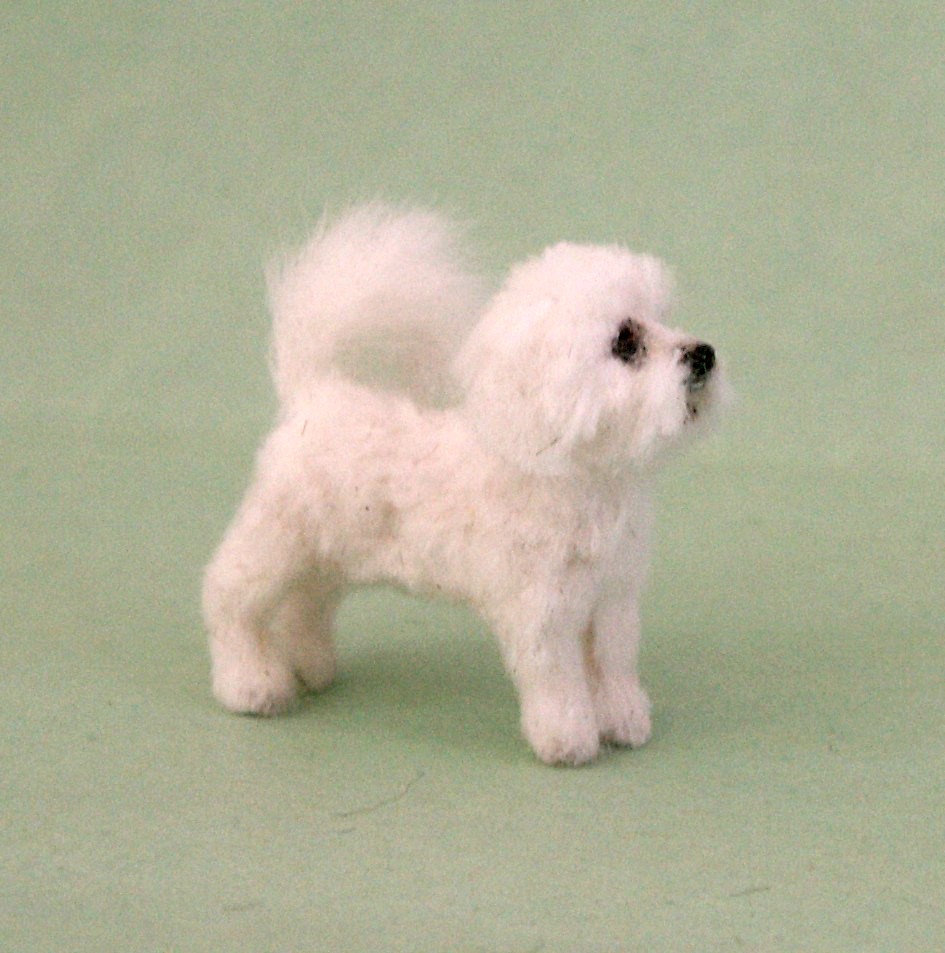 Border Collies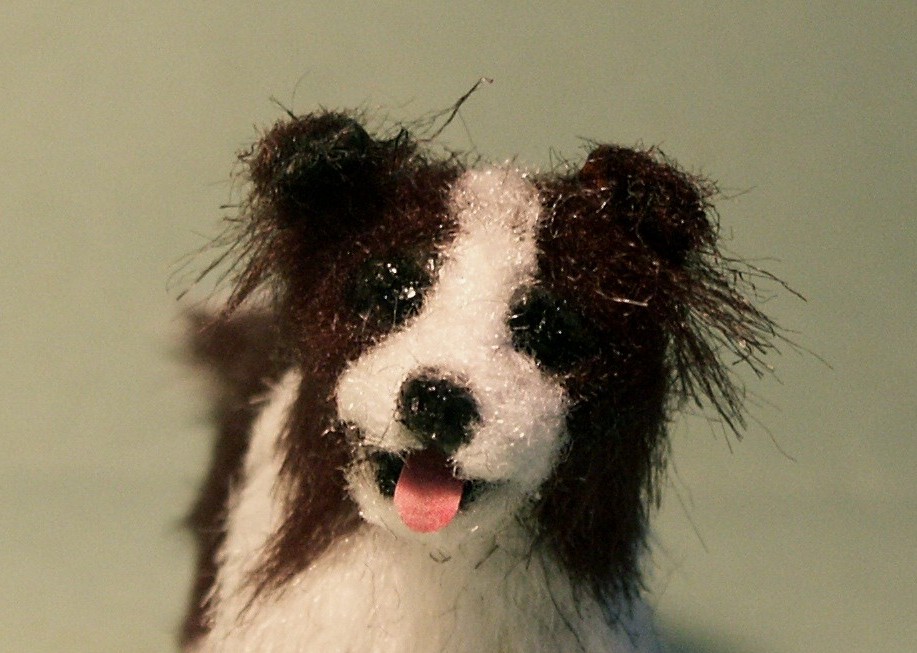 "Walkies? ... Yeah I'm ready."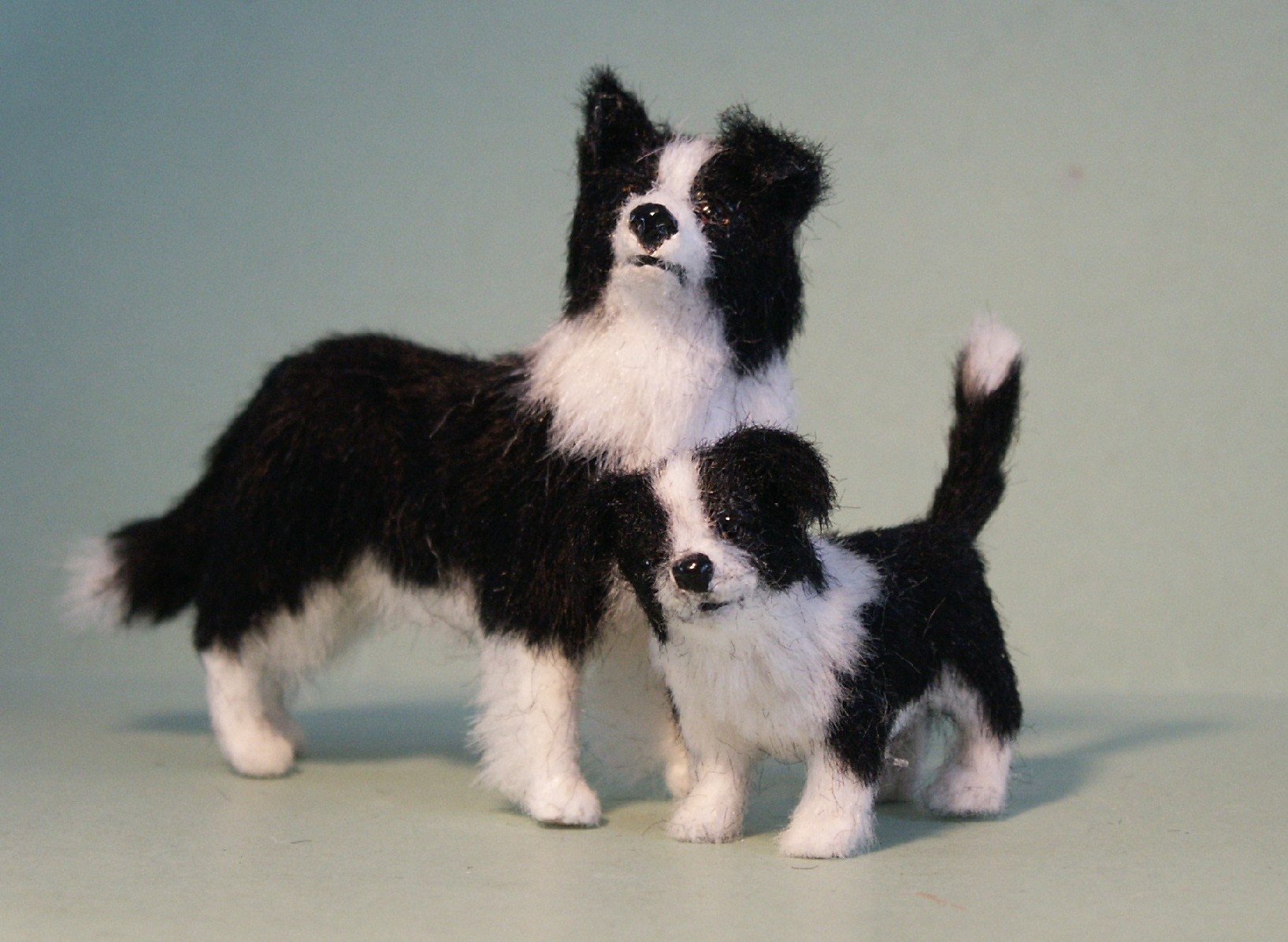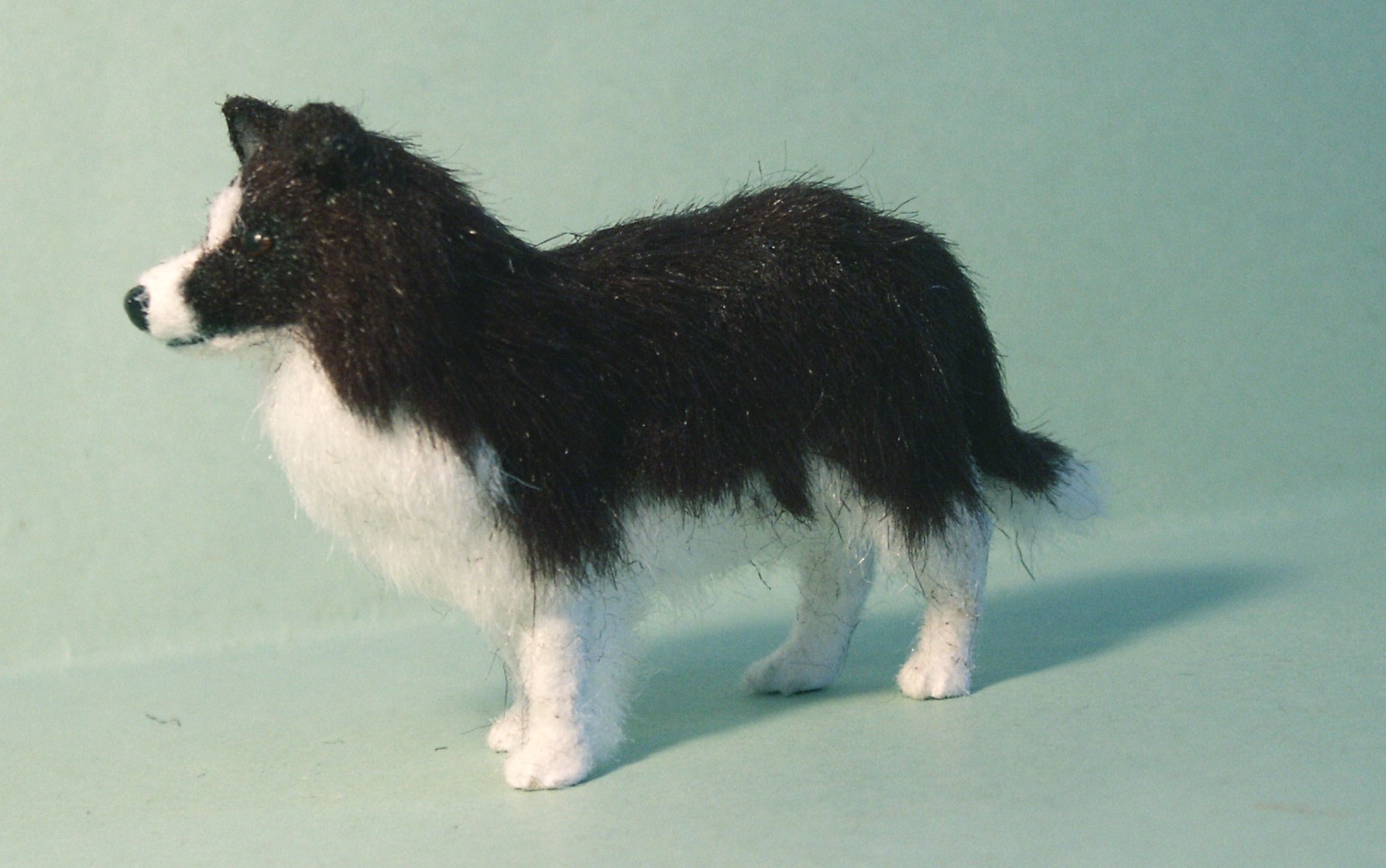 Boston Terrier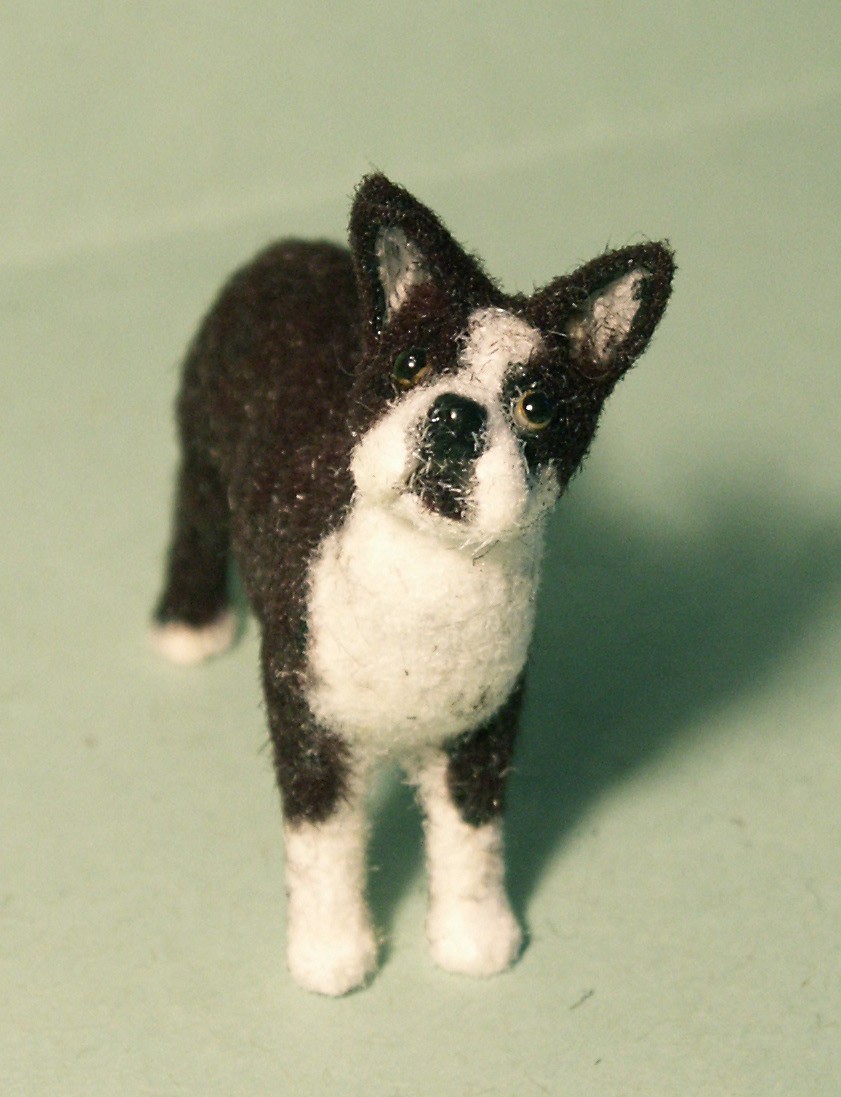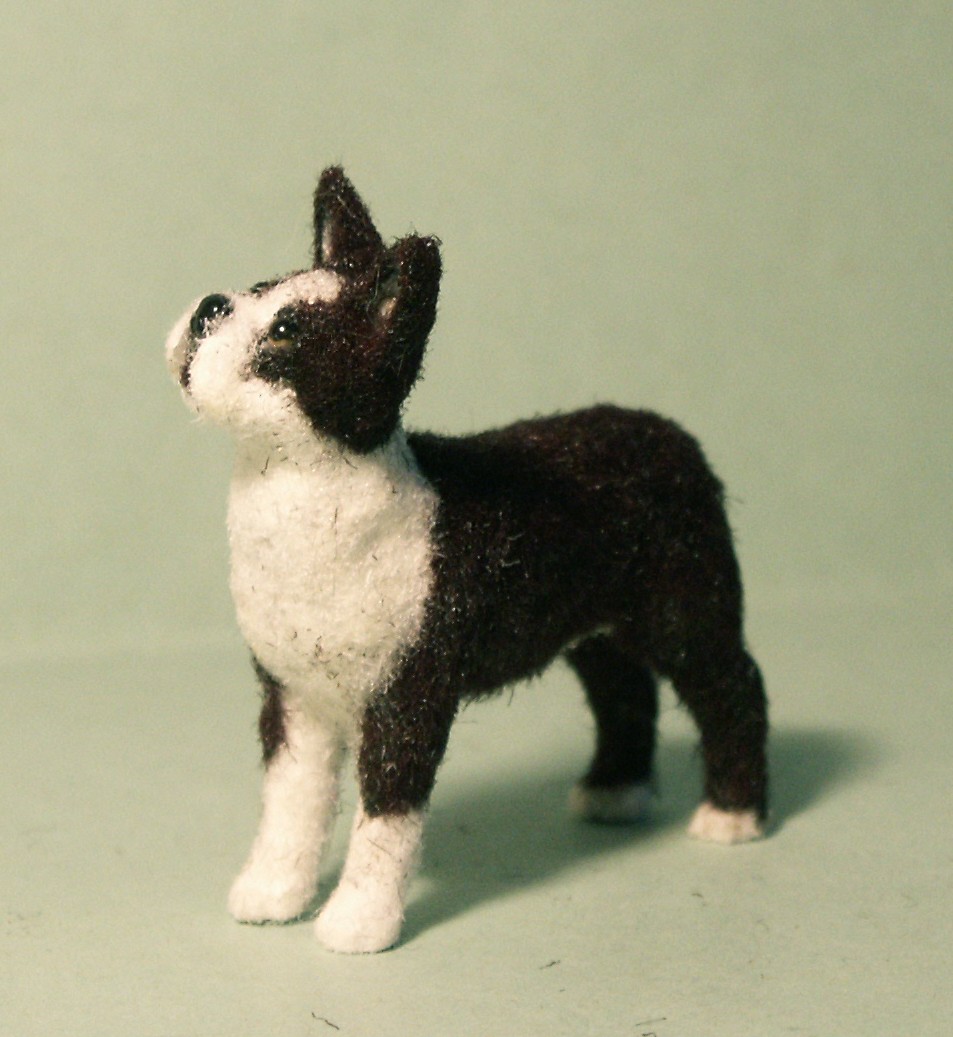 Cavalier King Charles Spaniels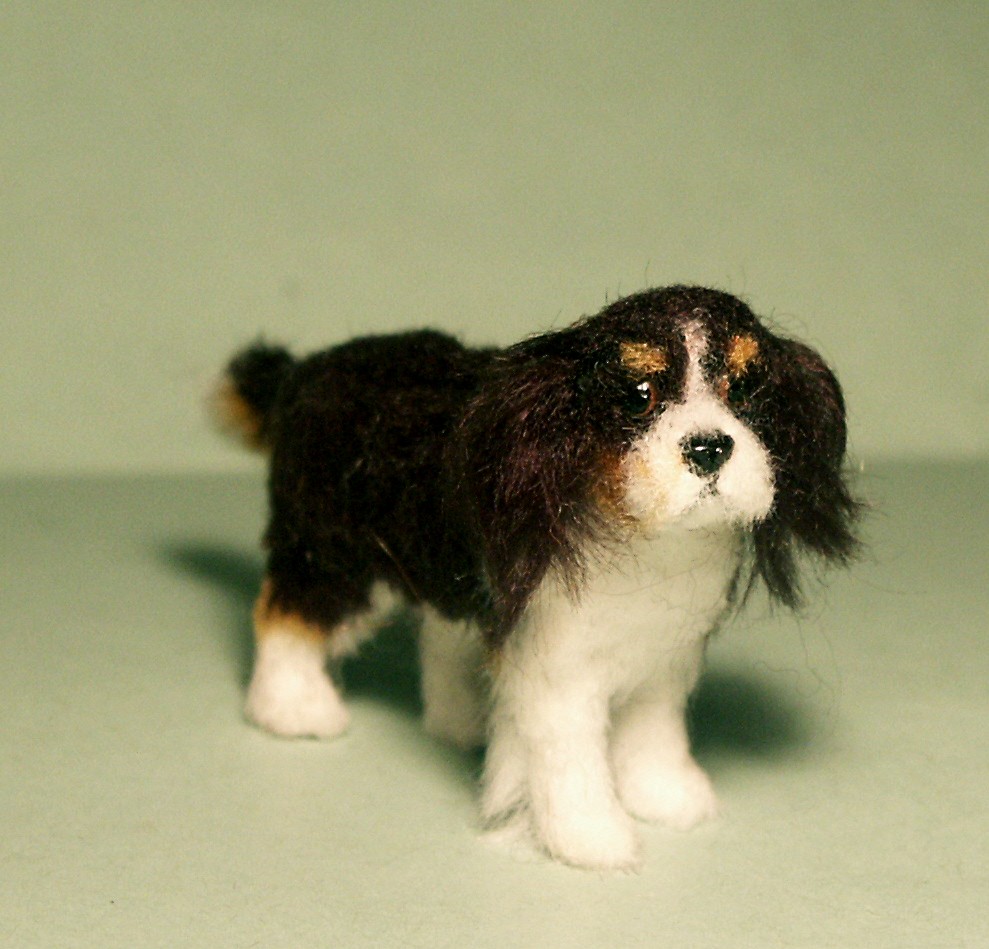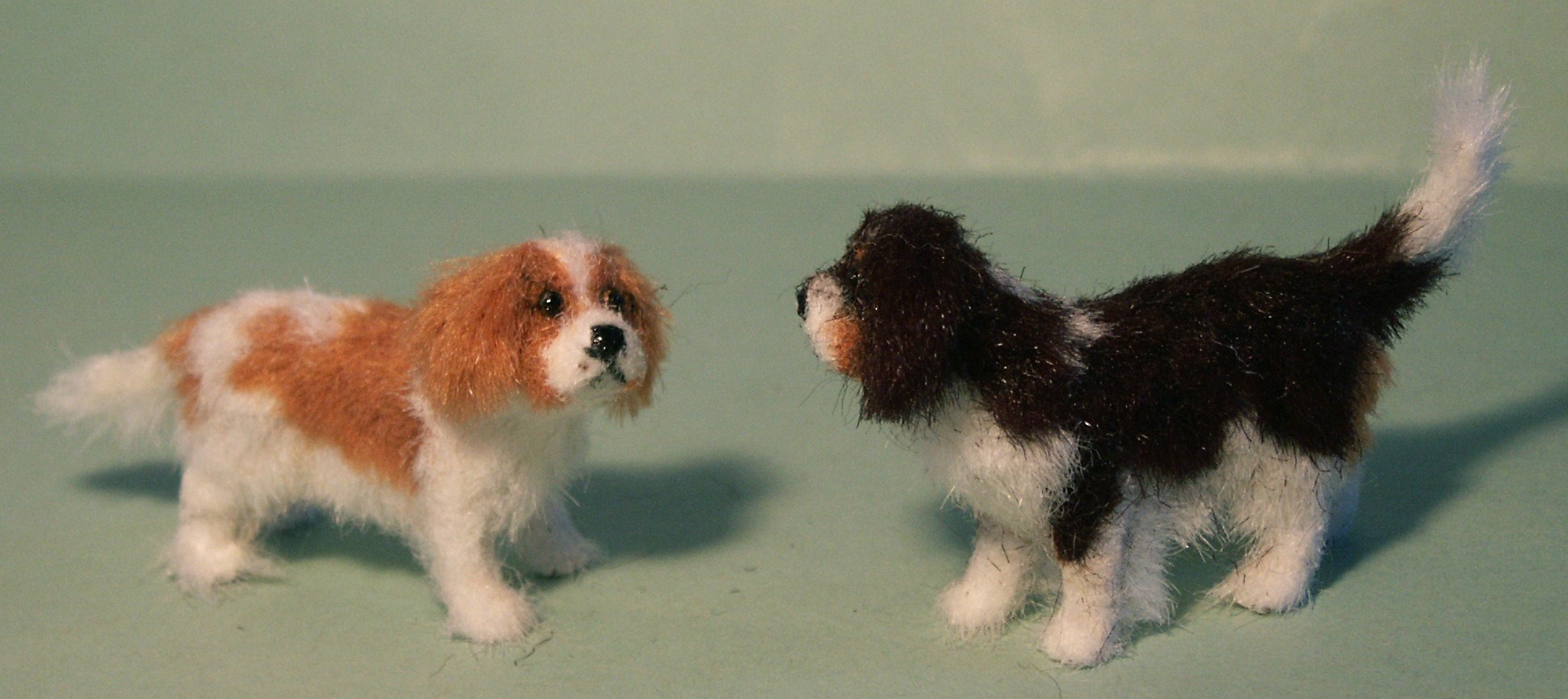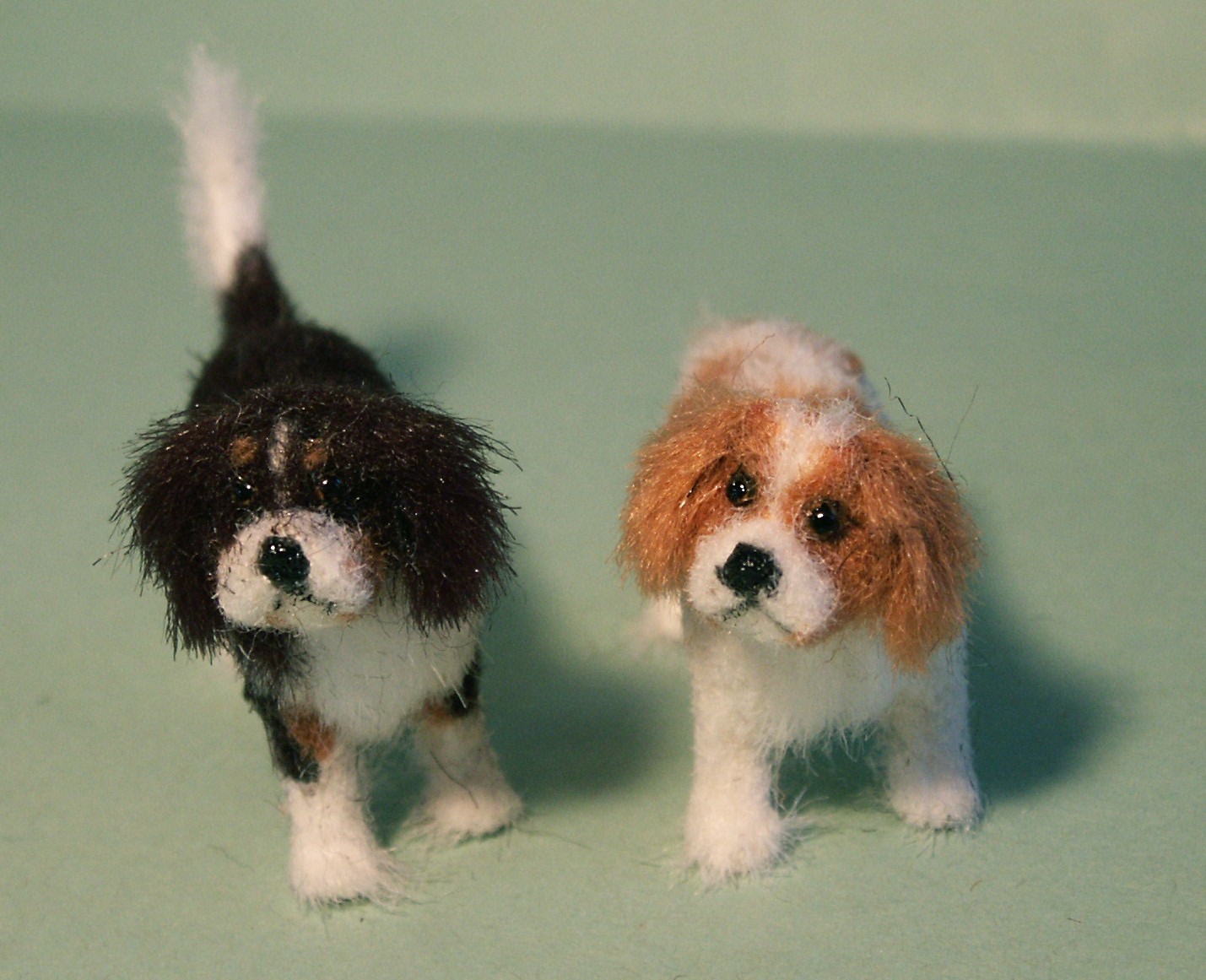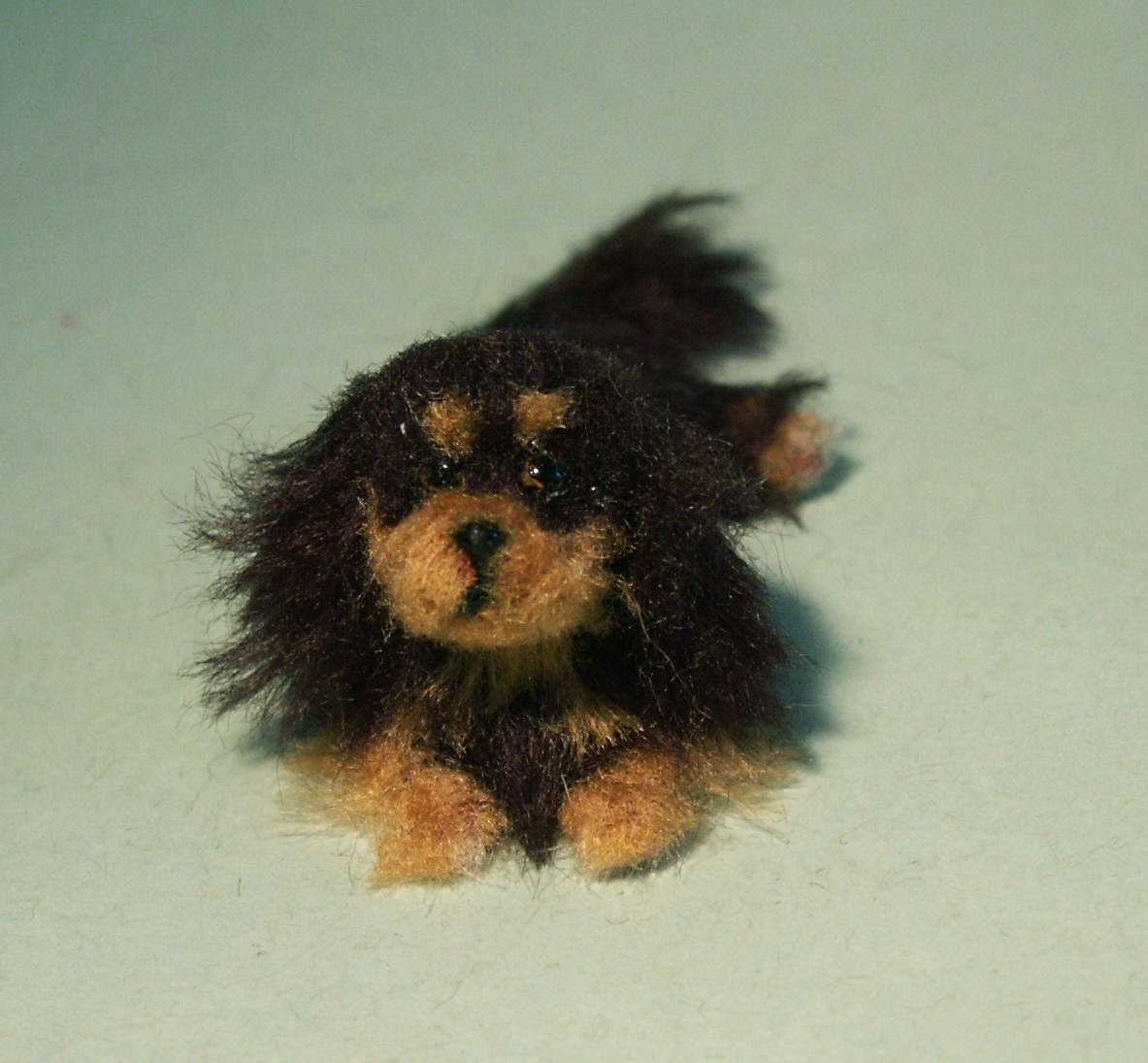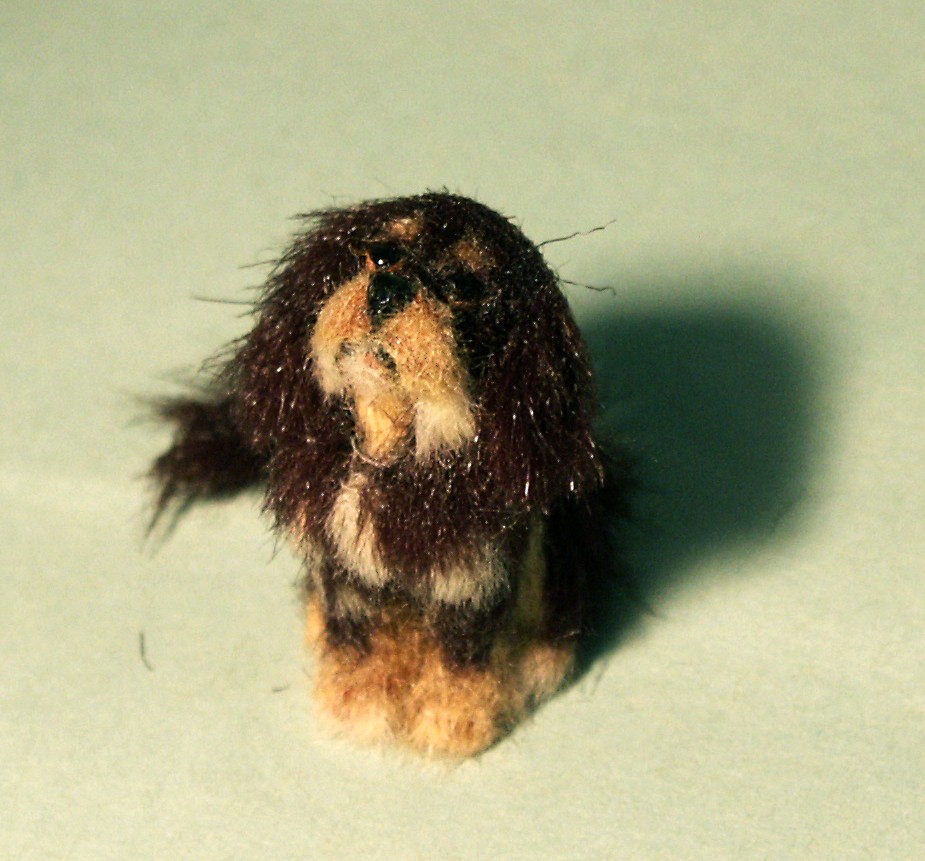 Chinese Crested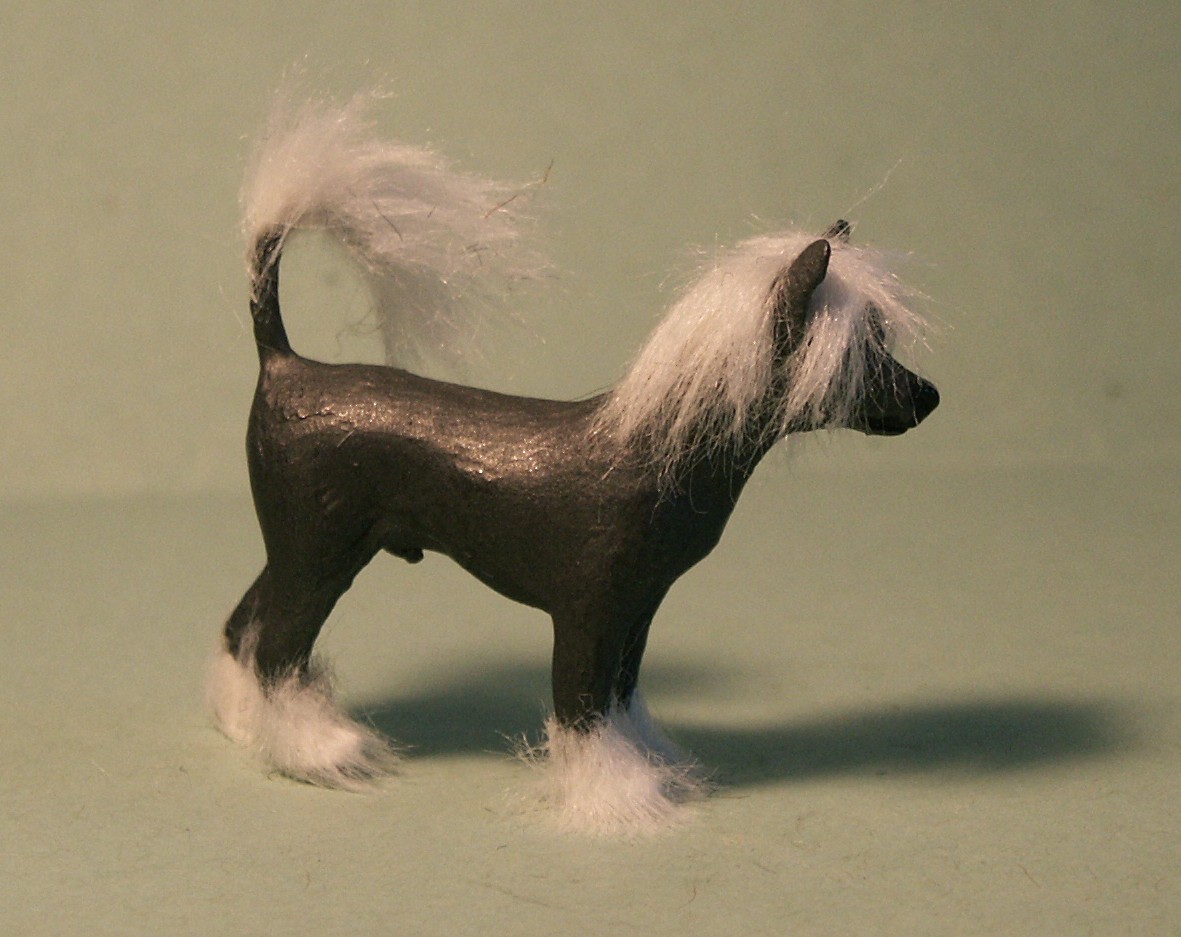 Corgi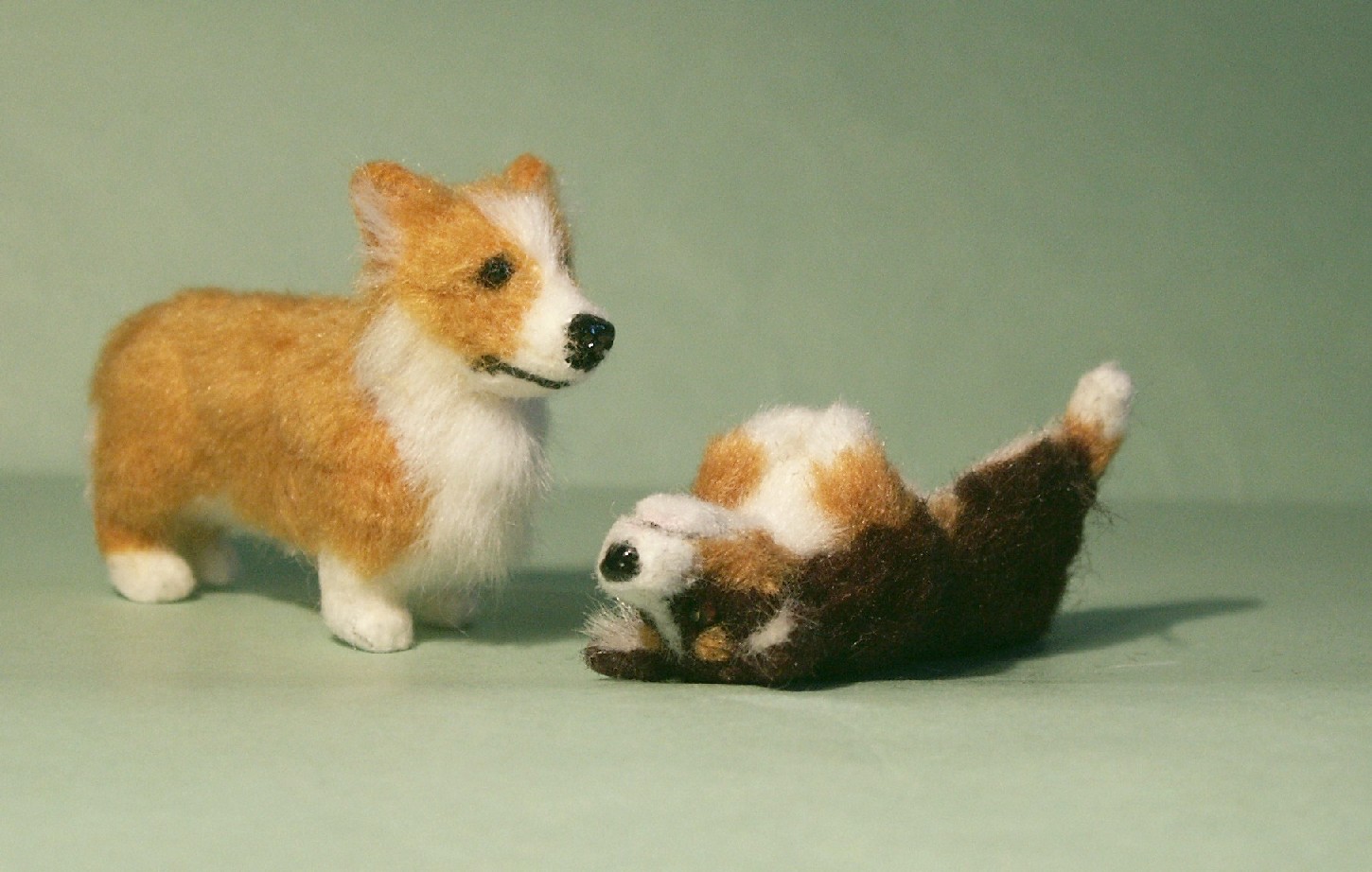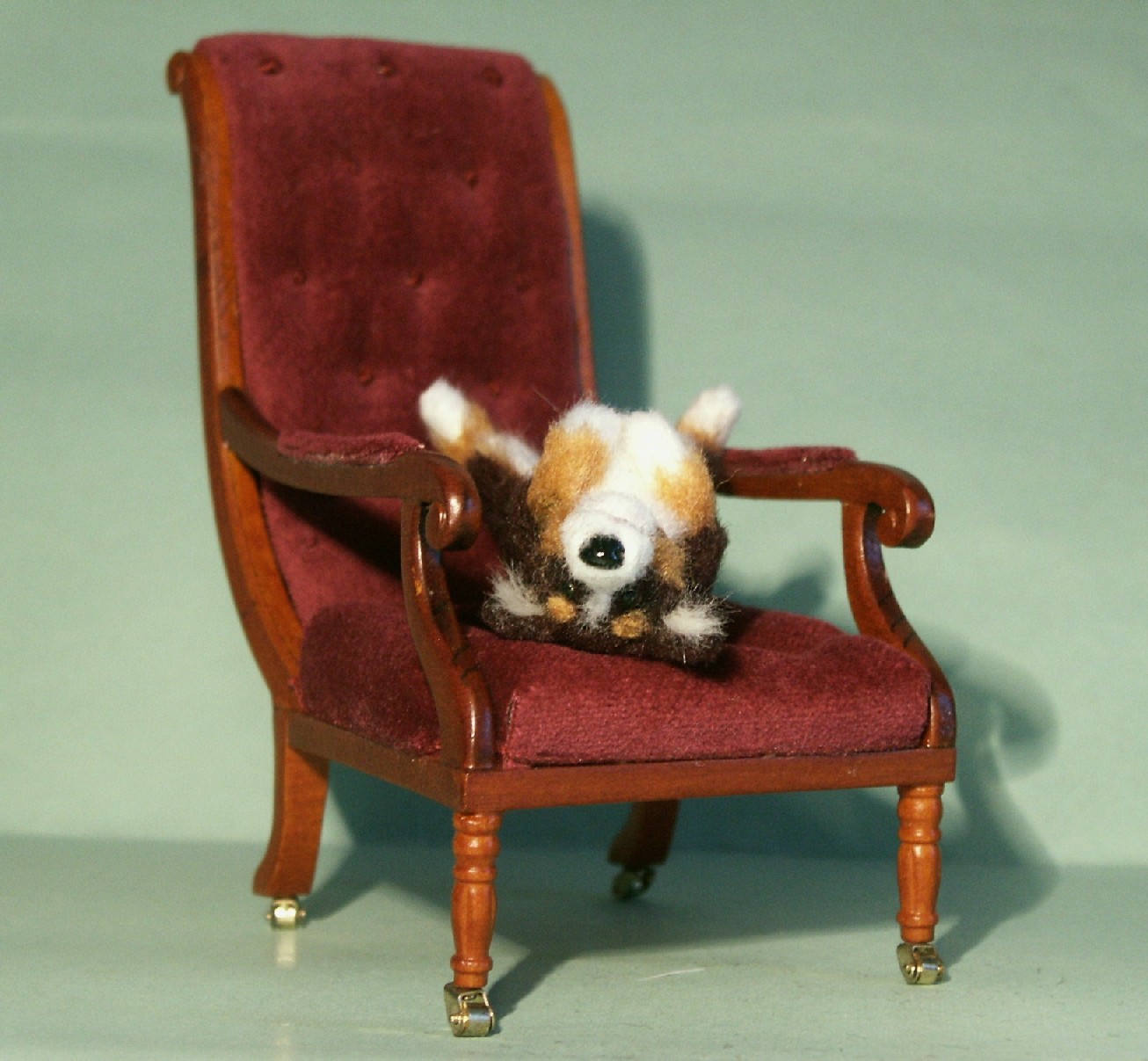 "You are just no fun when you go like that." "The world looks better upside down."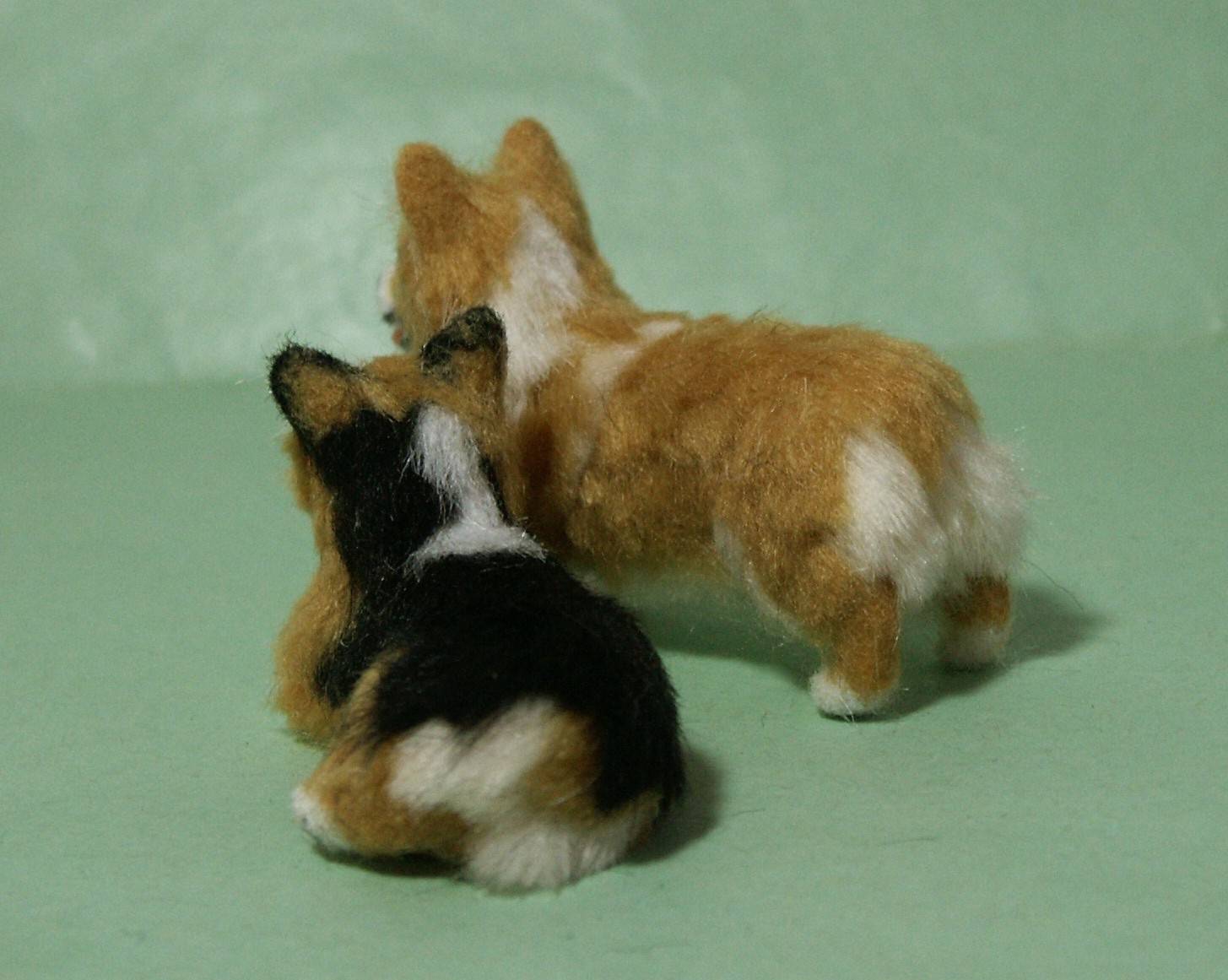 "What are you looking at?."
Crossbred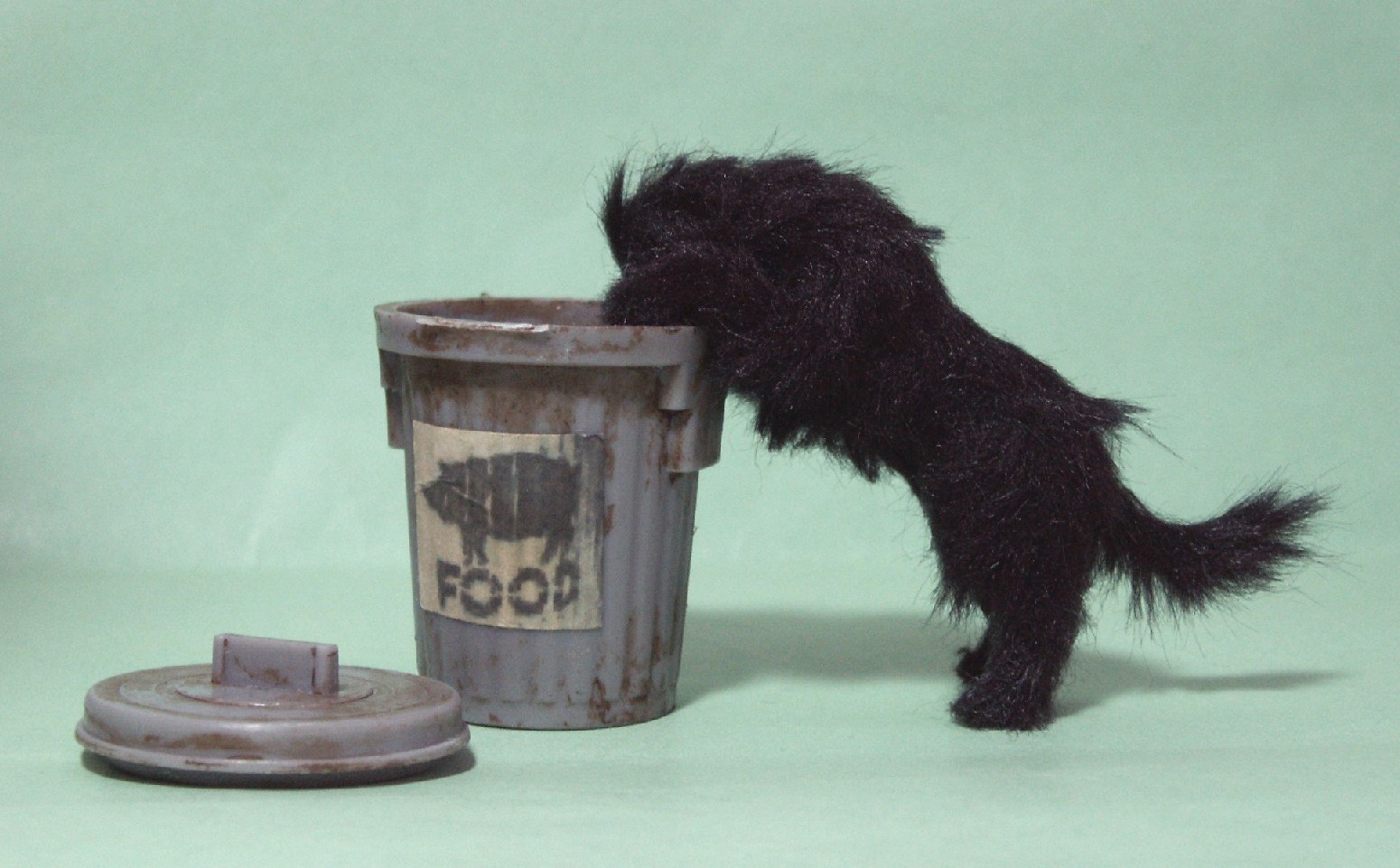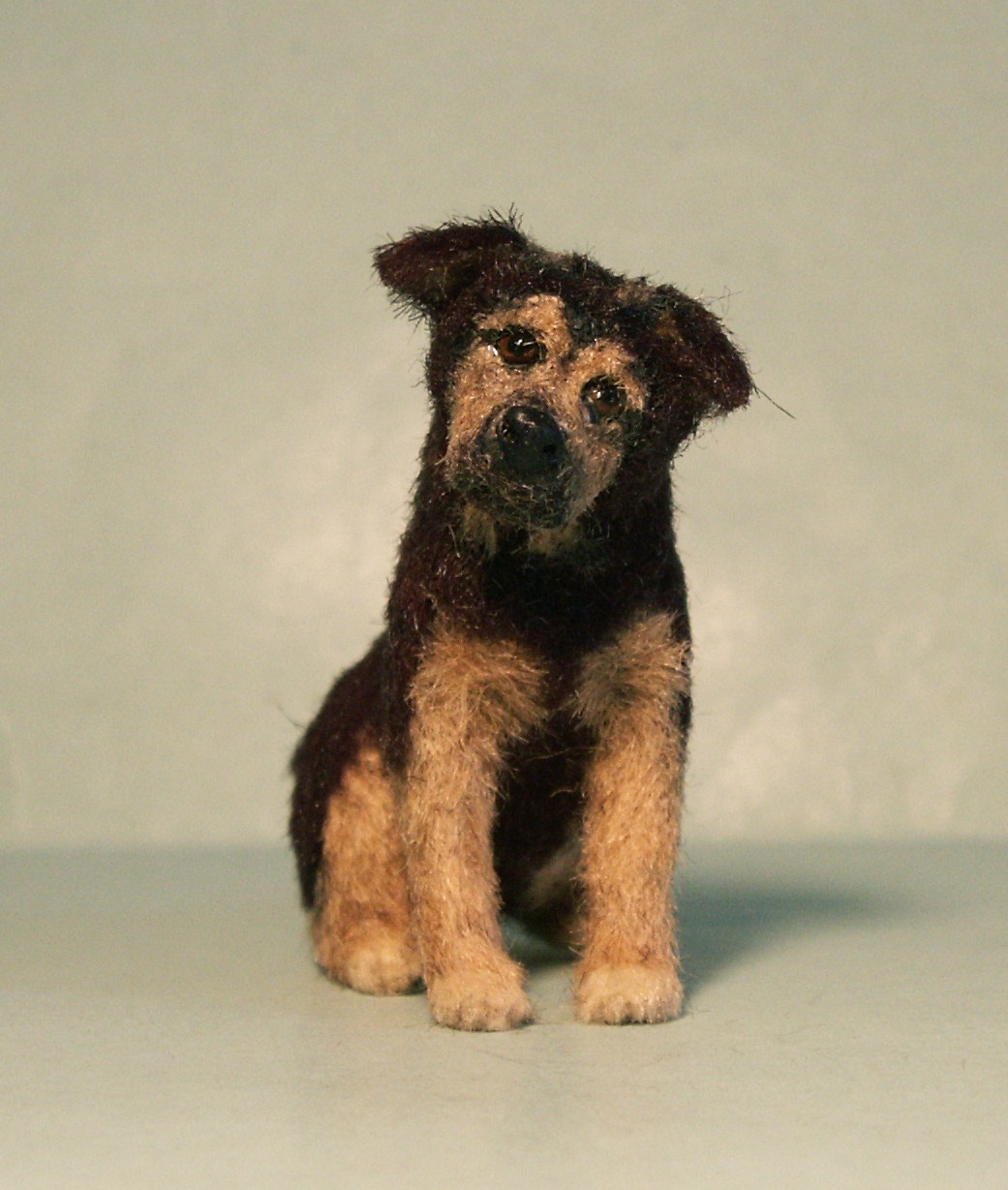 "Now where did they put that bone?" "Don't ask me."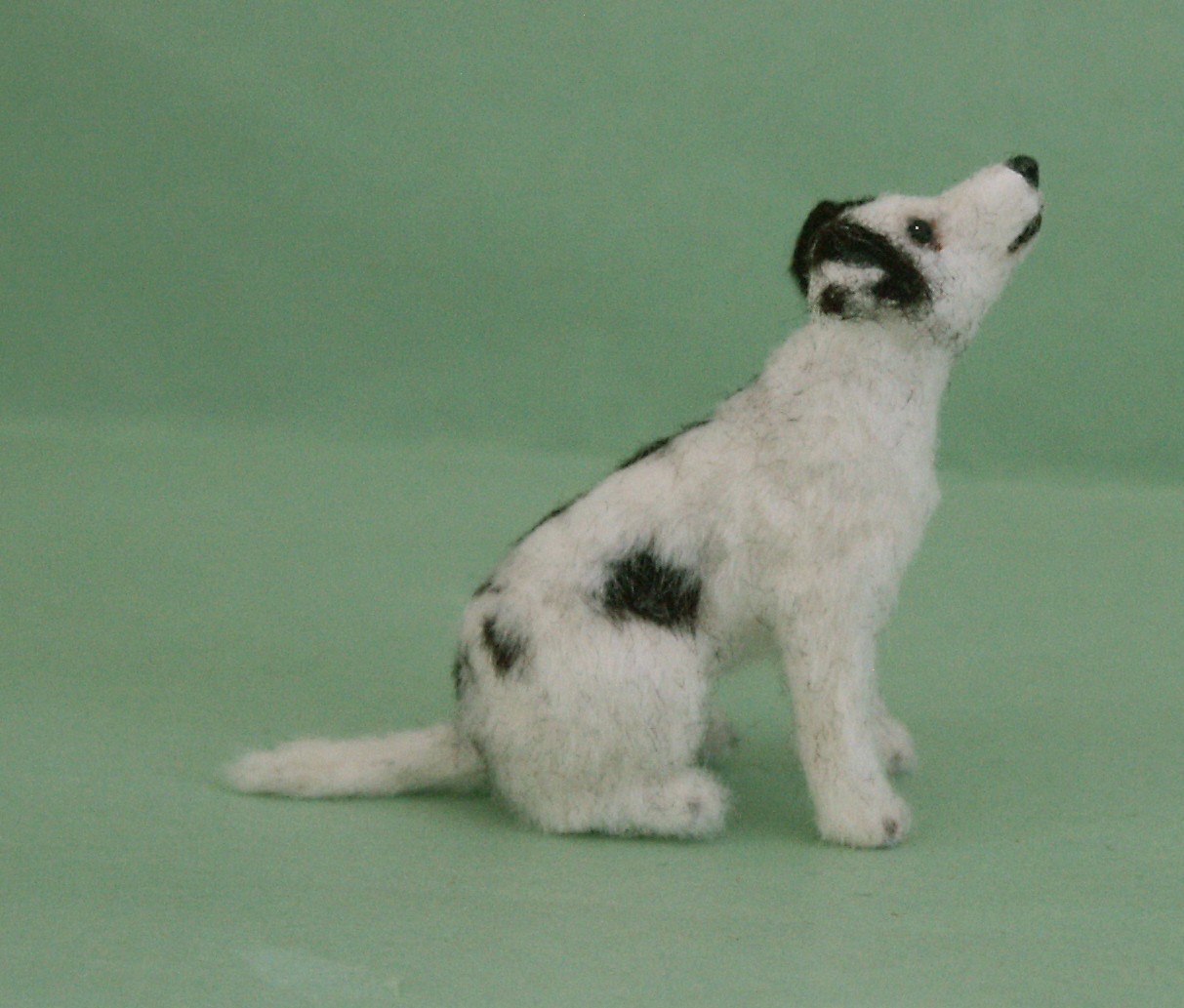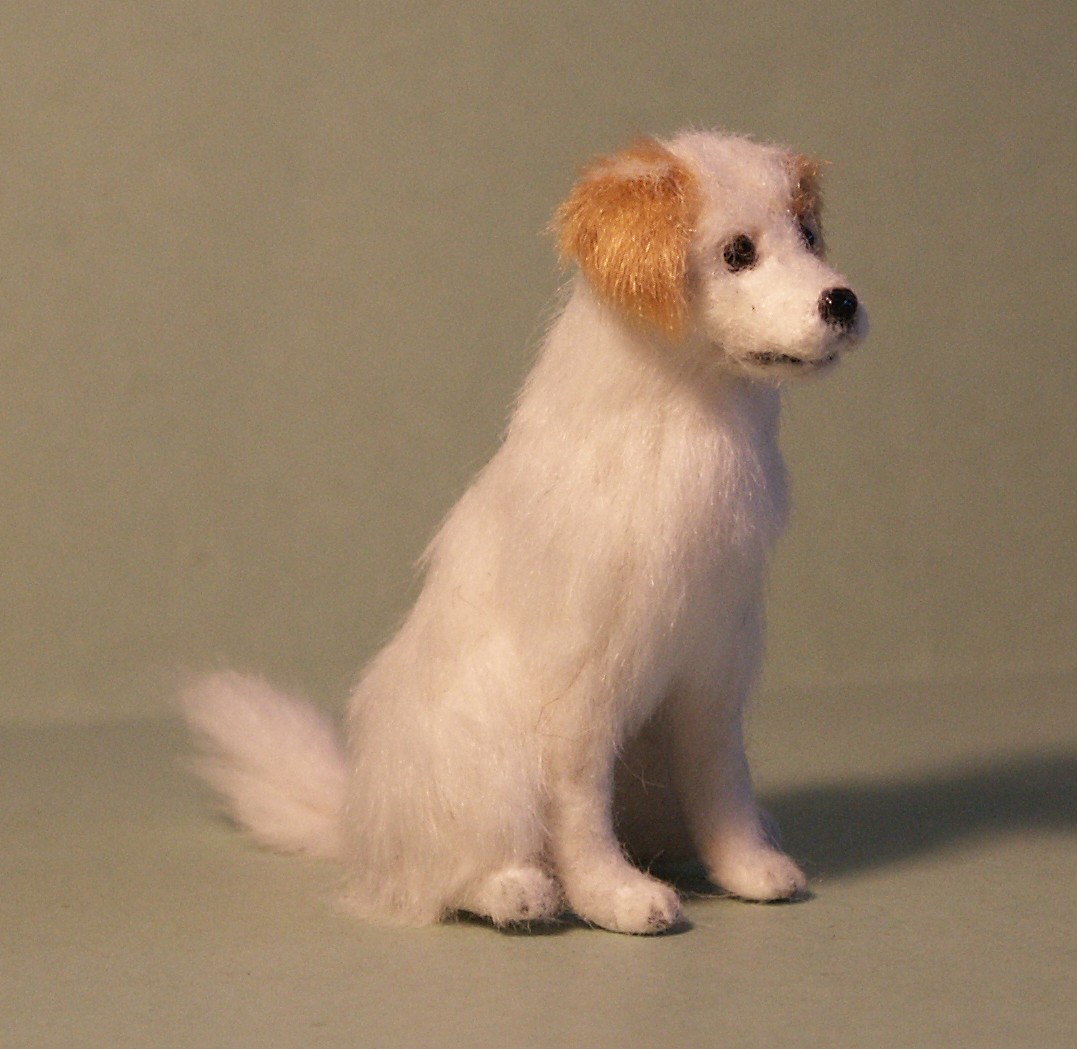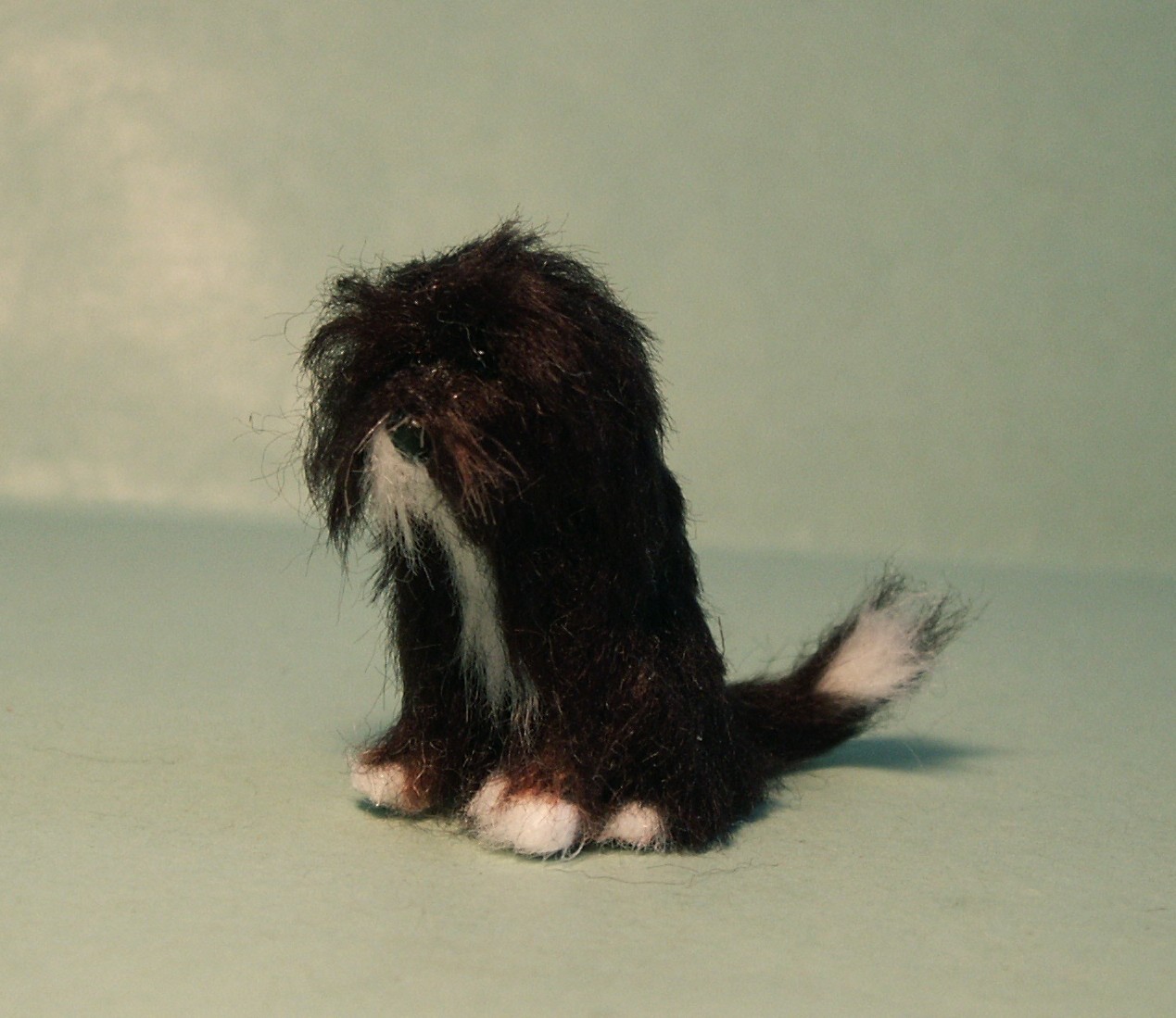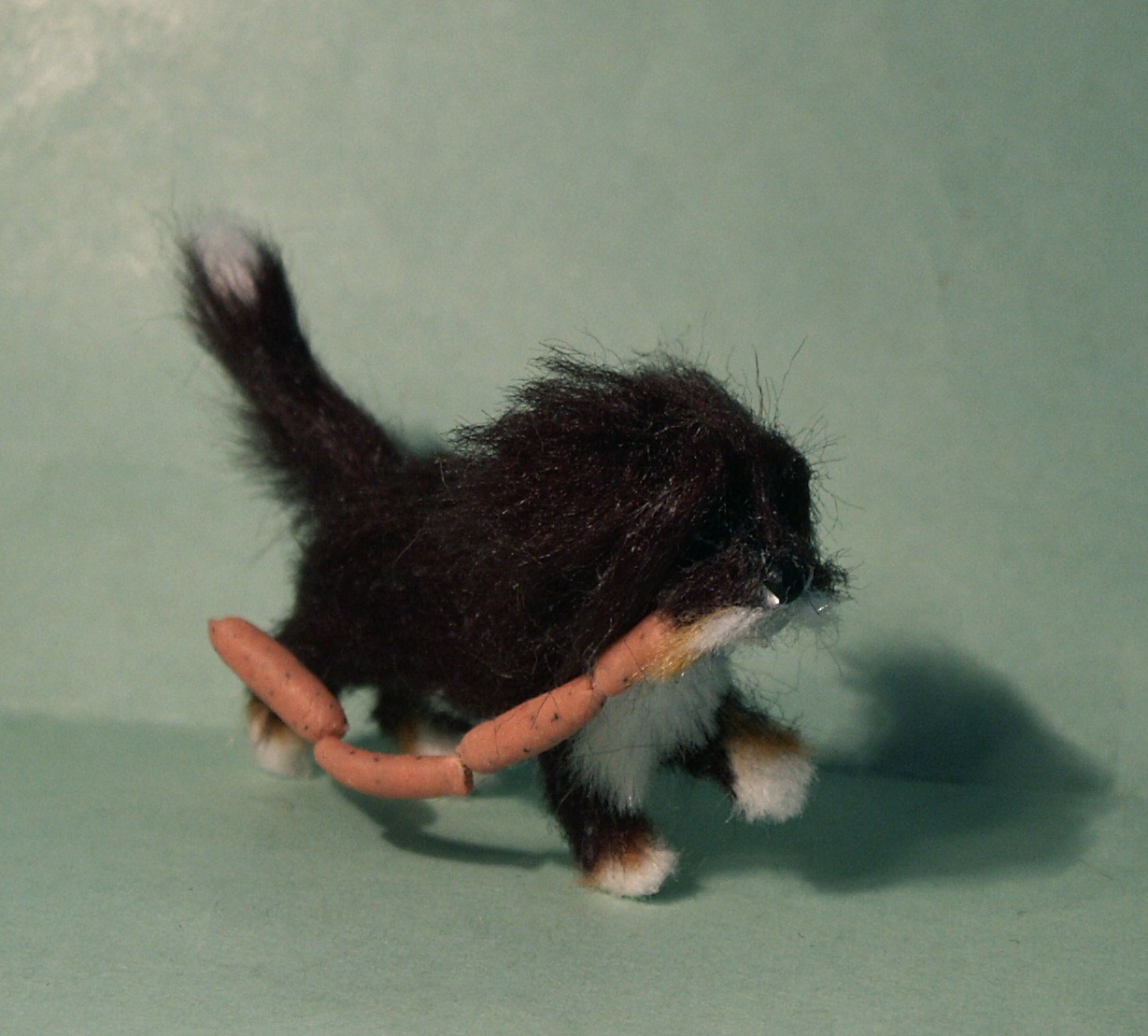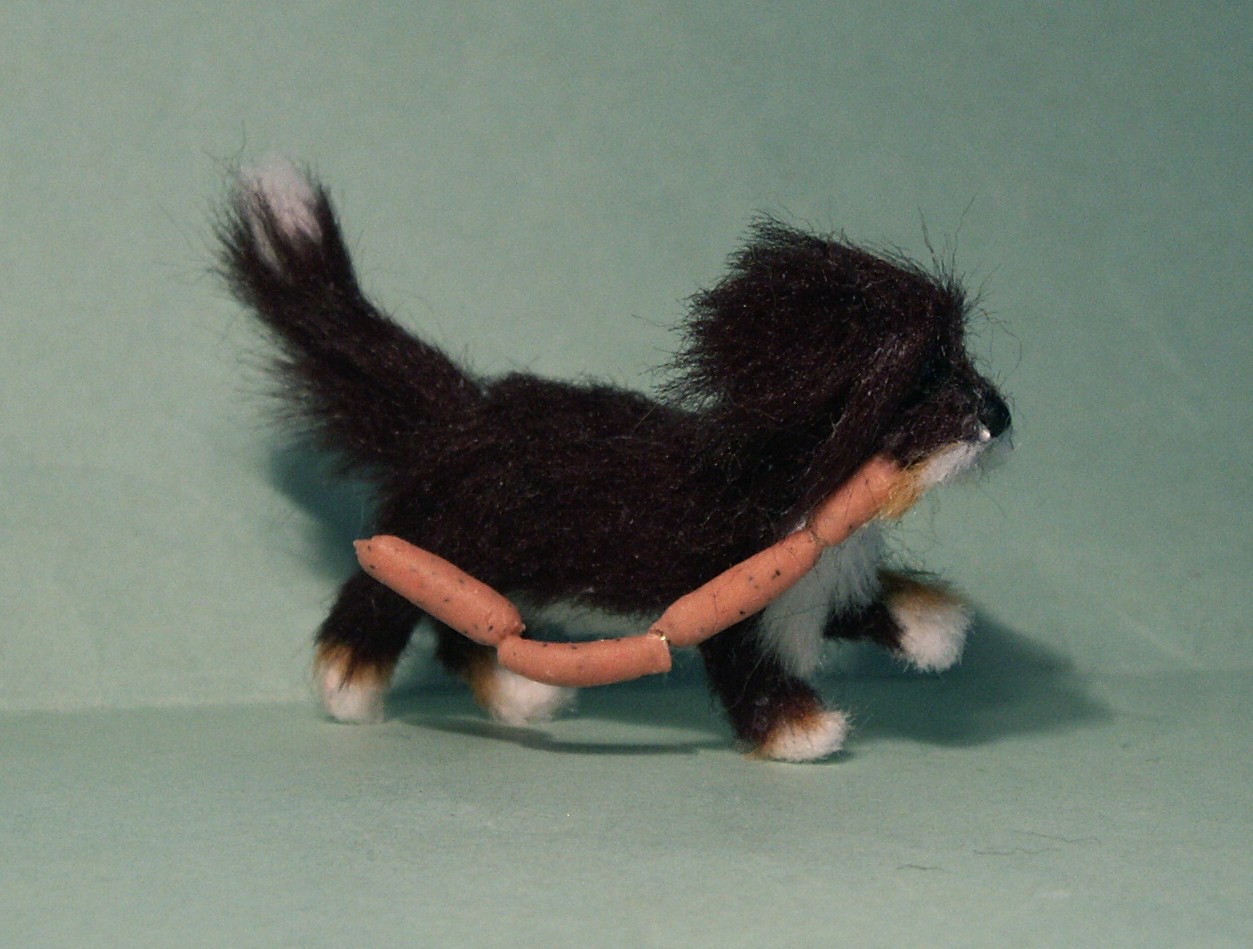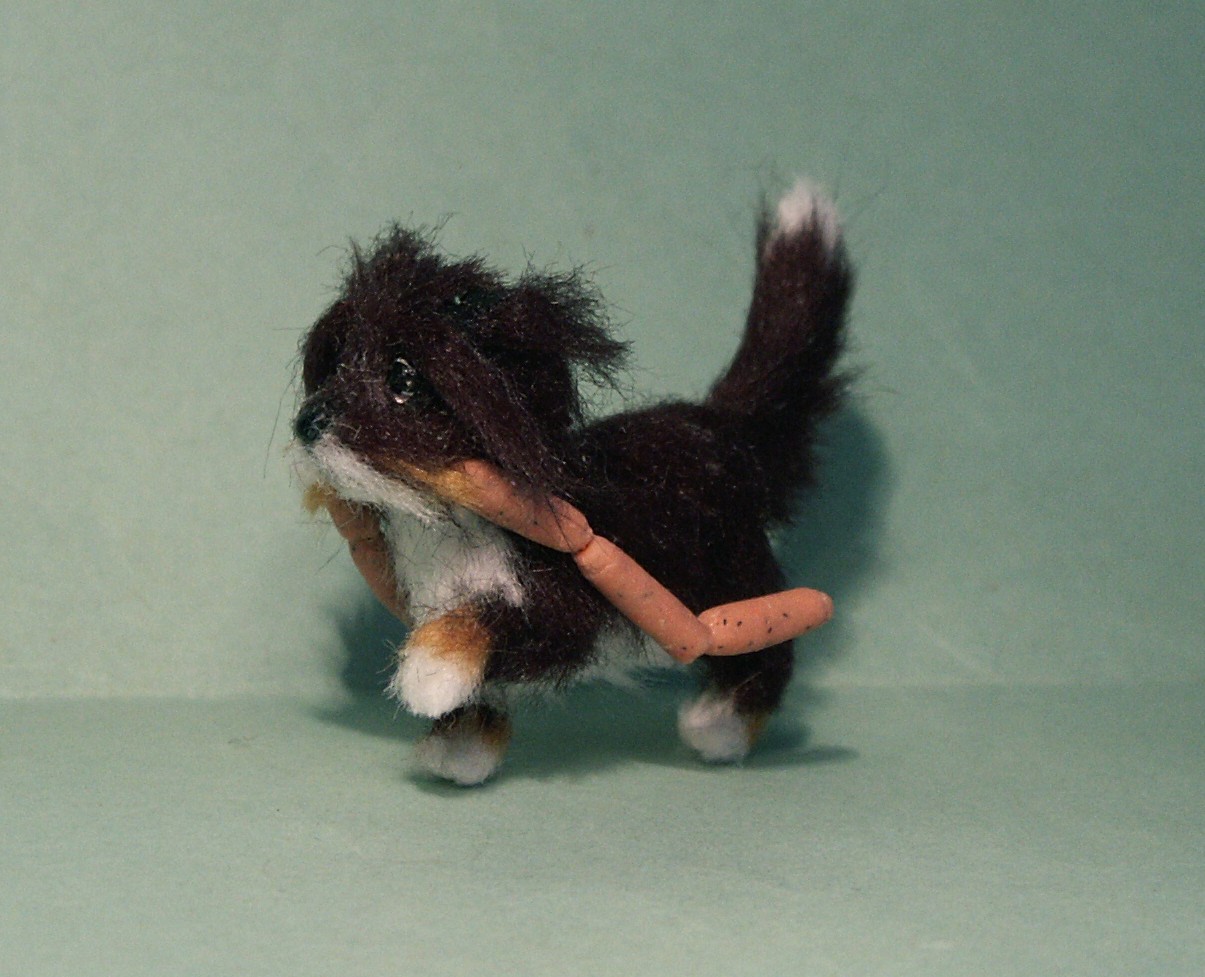 "Sausage and dash!"
Flatcoat Retrievers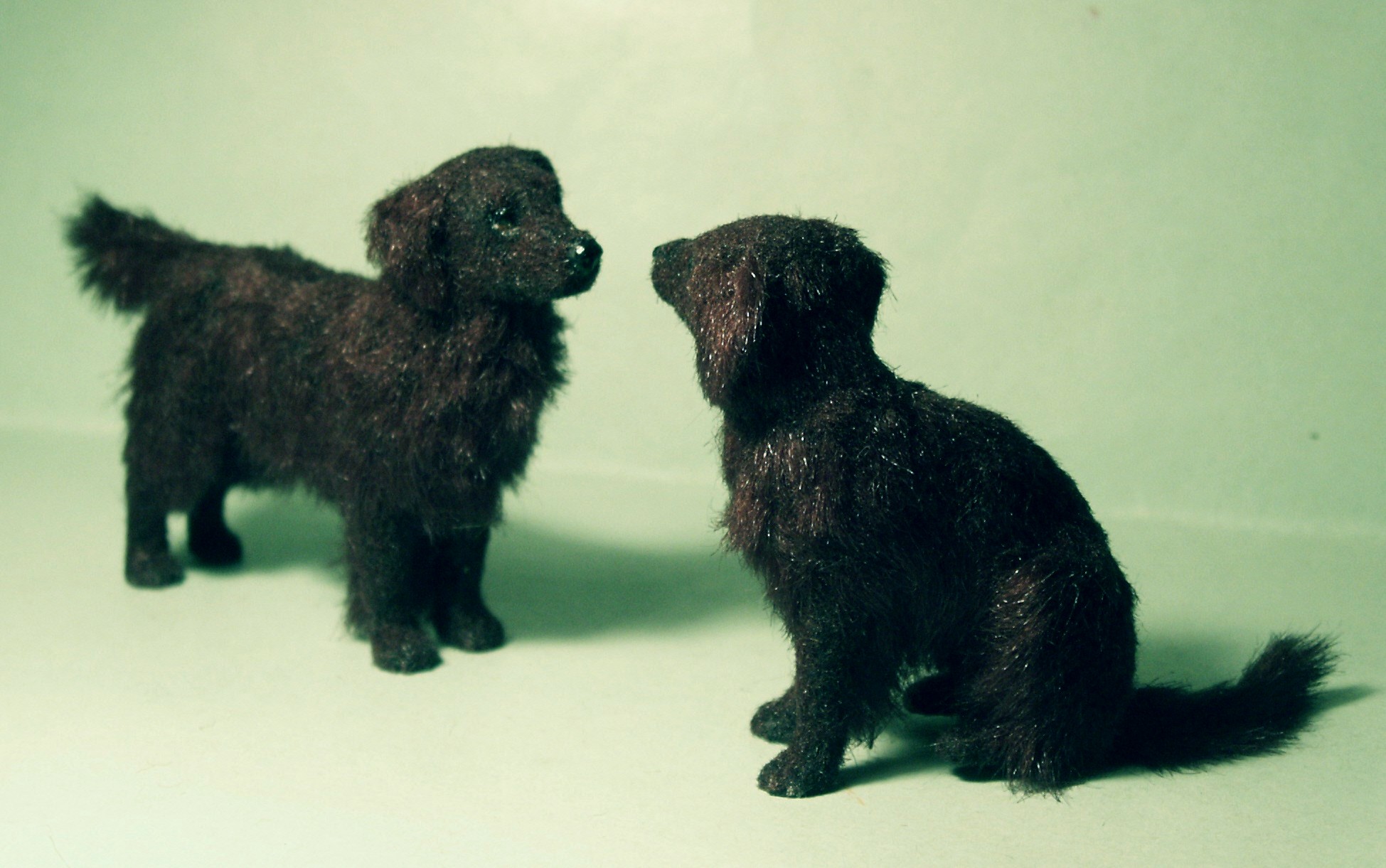 German Shepherd Dogs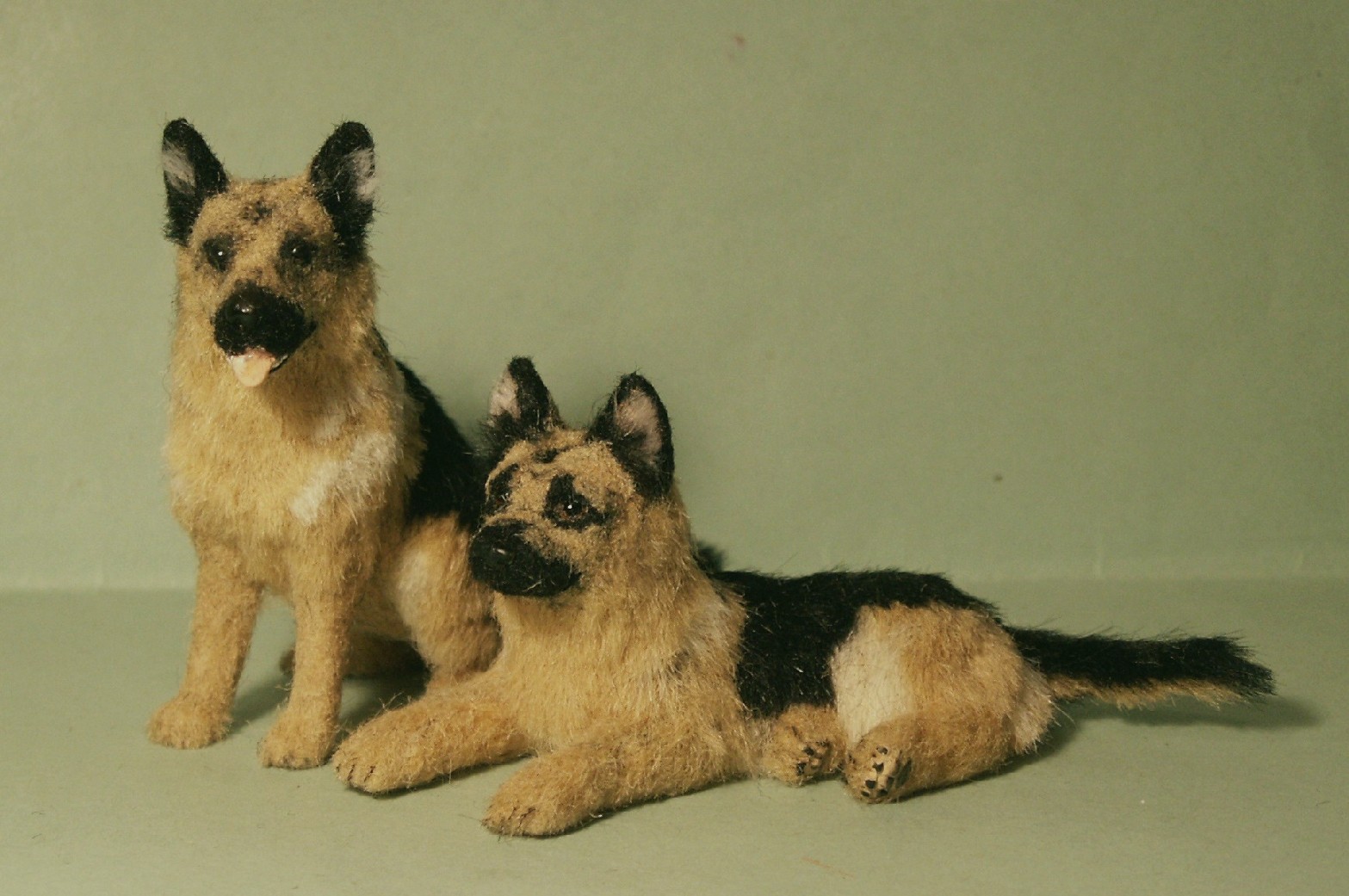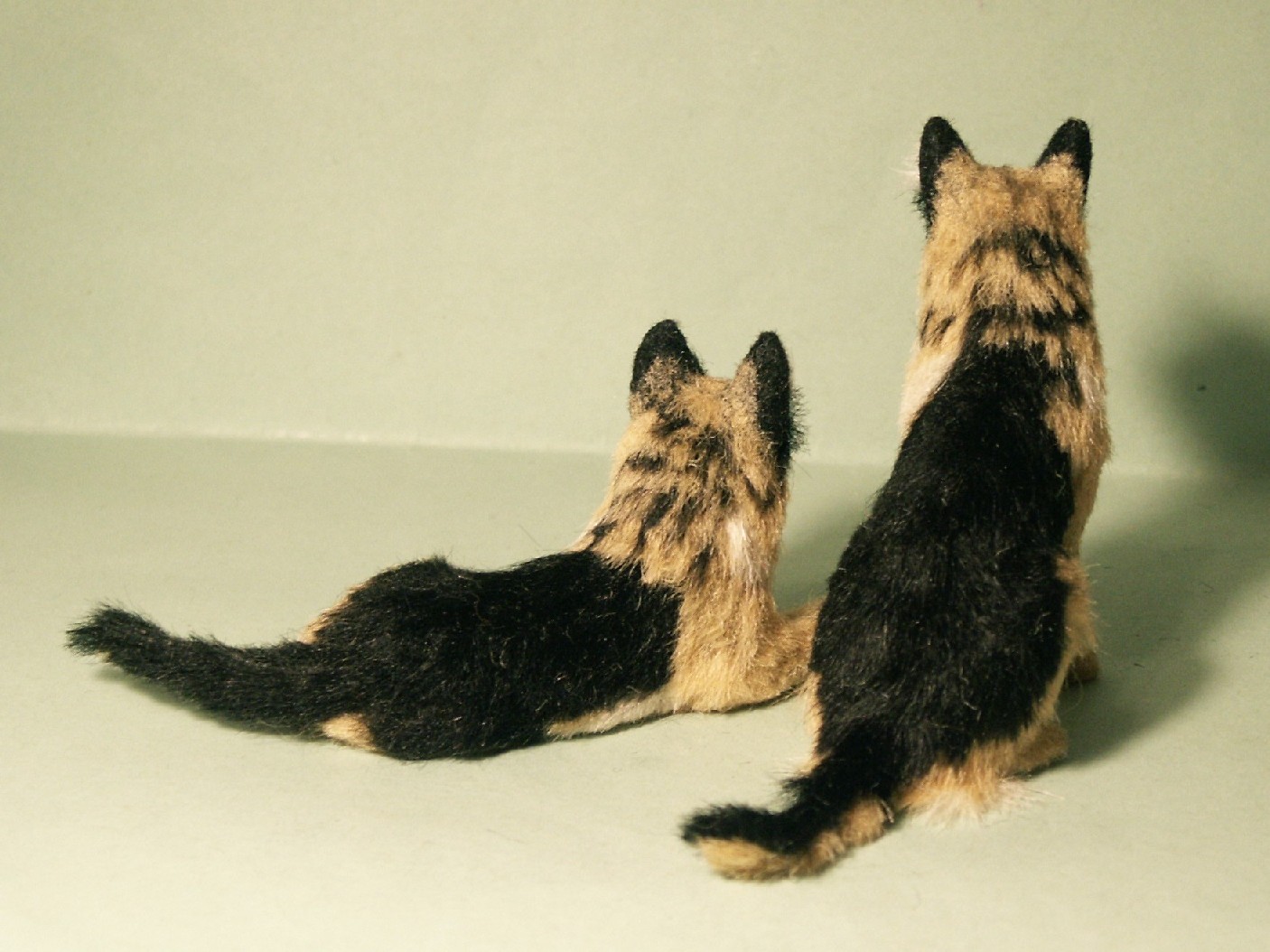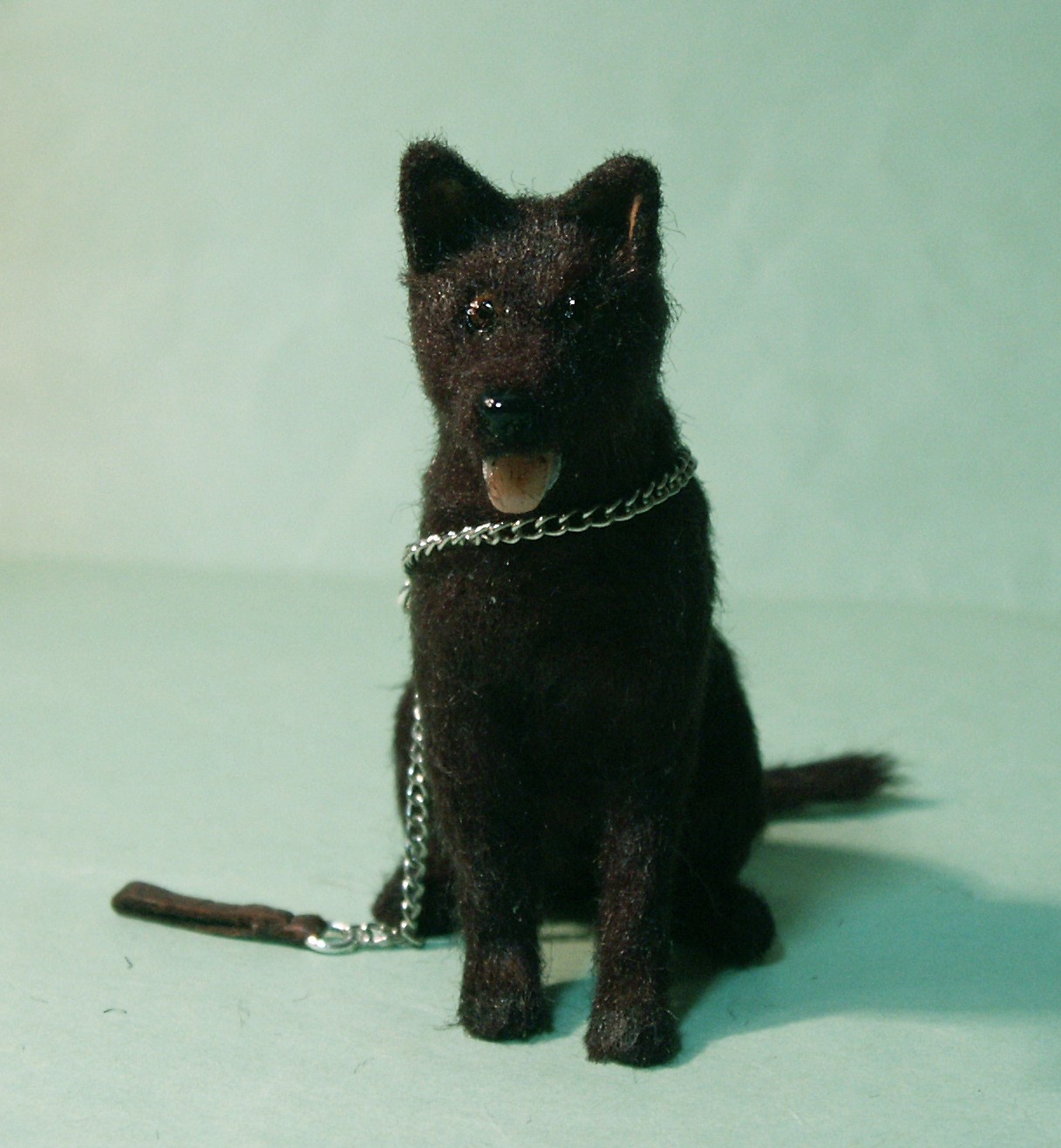 Golden Retriever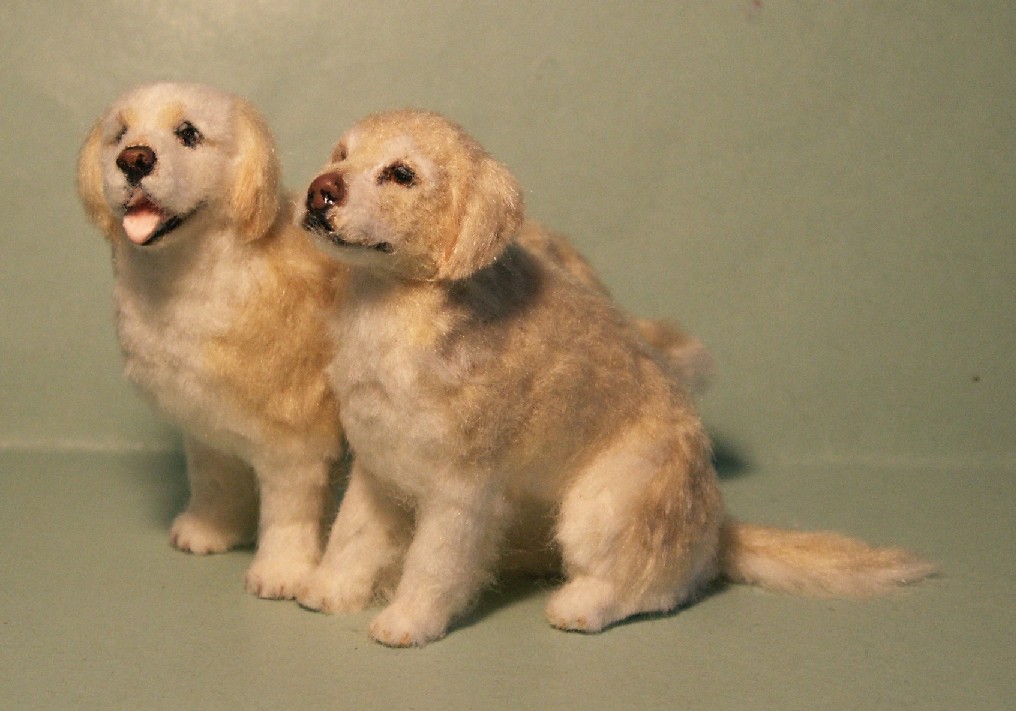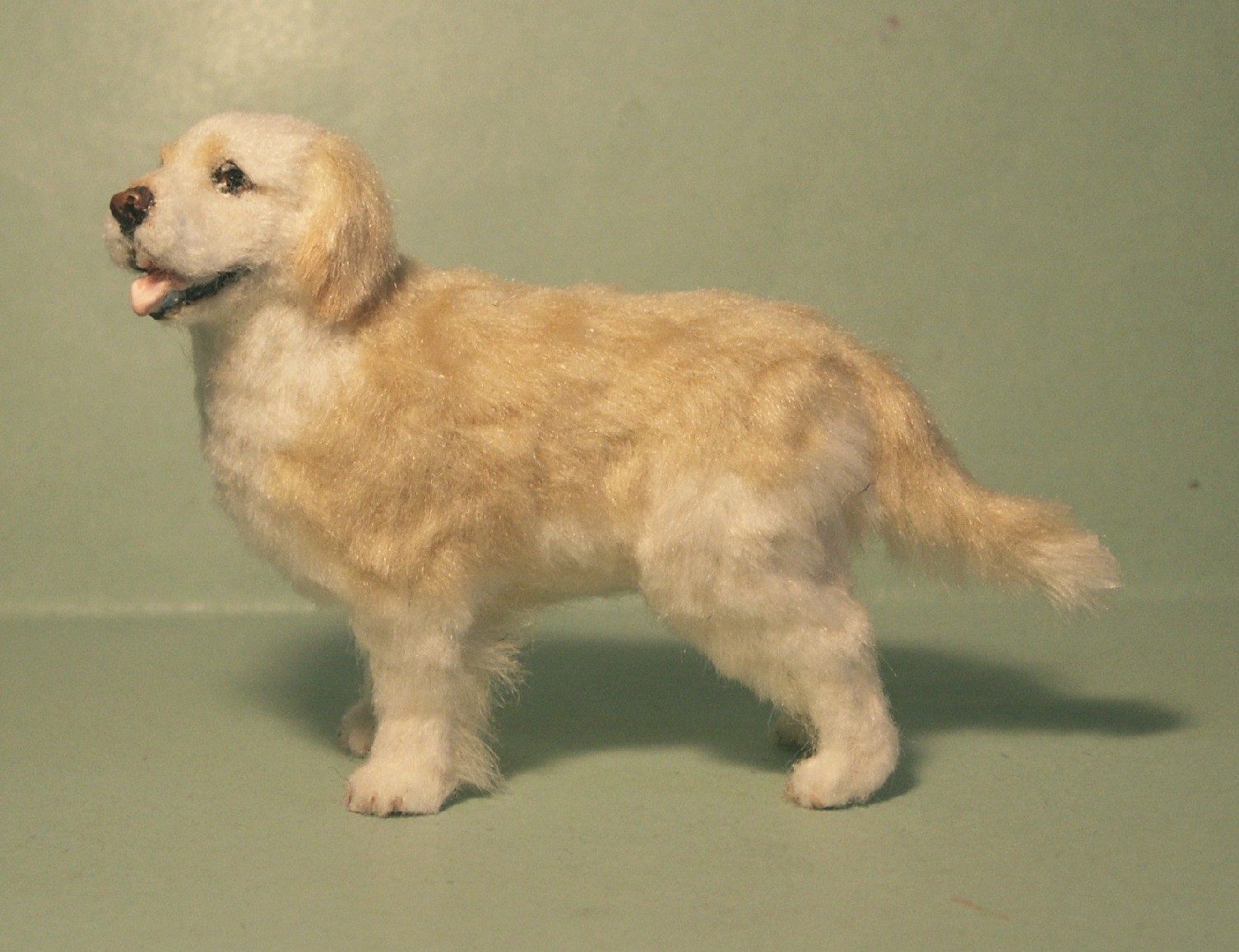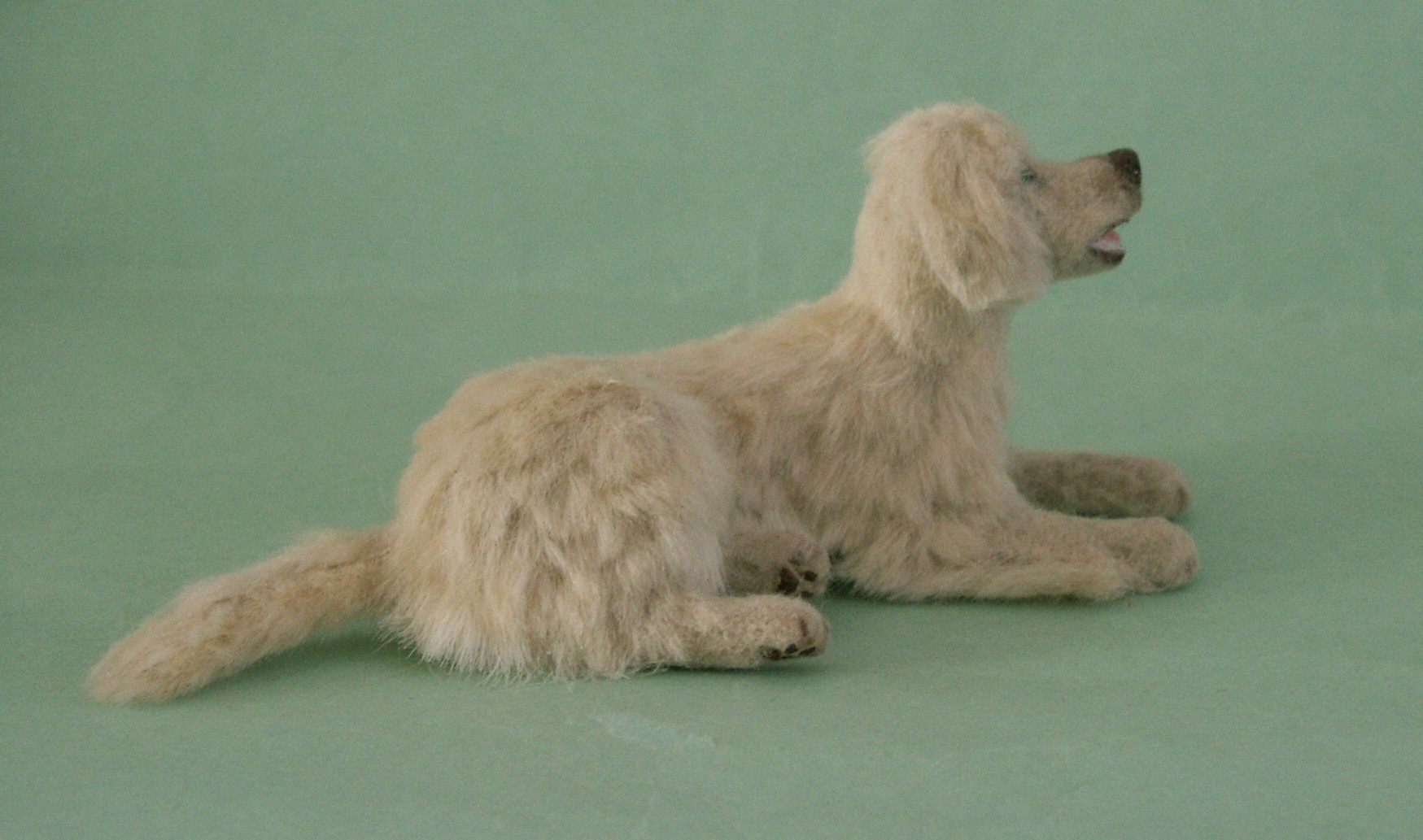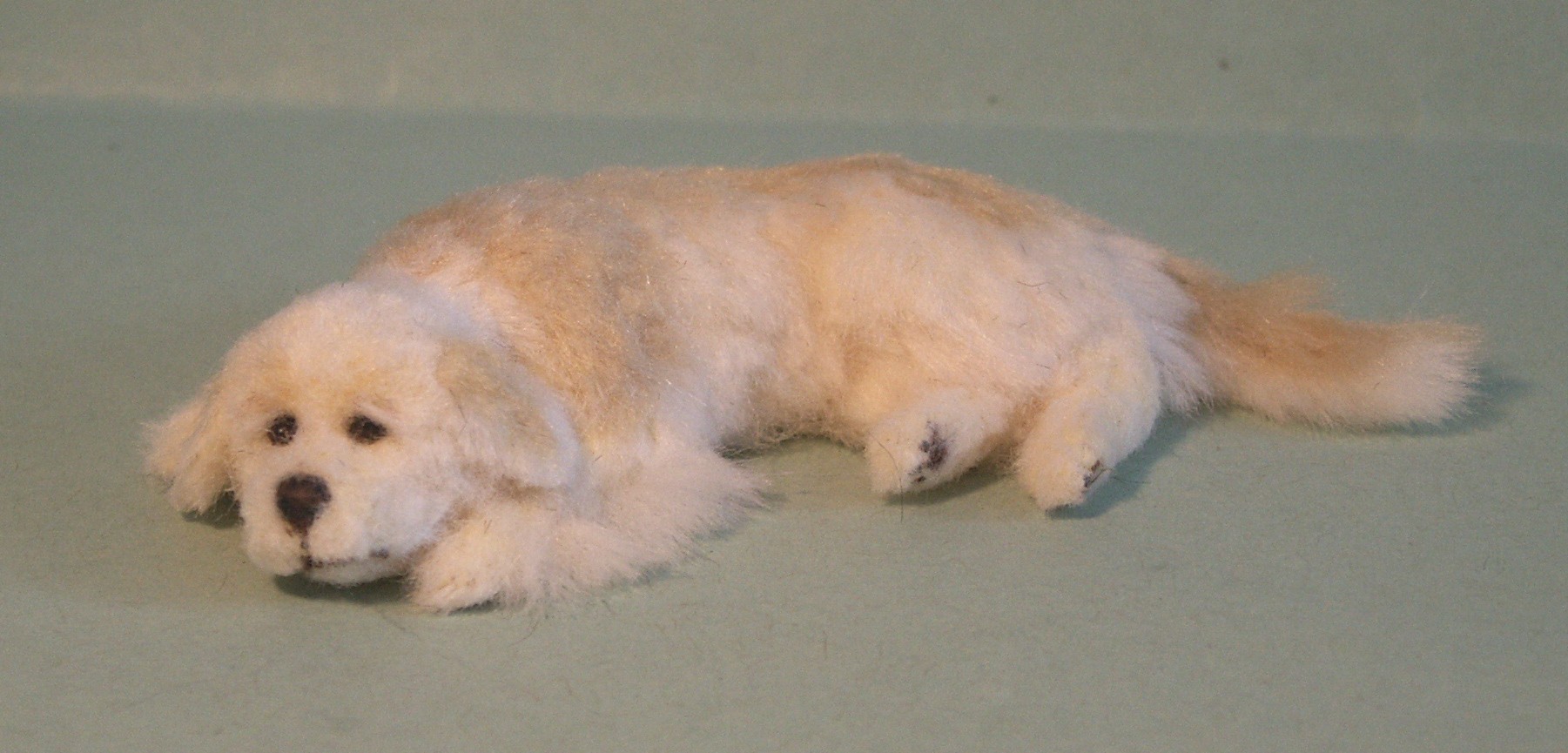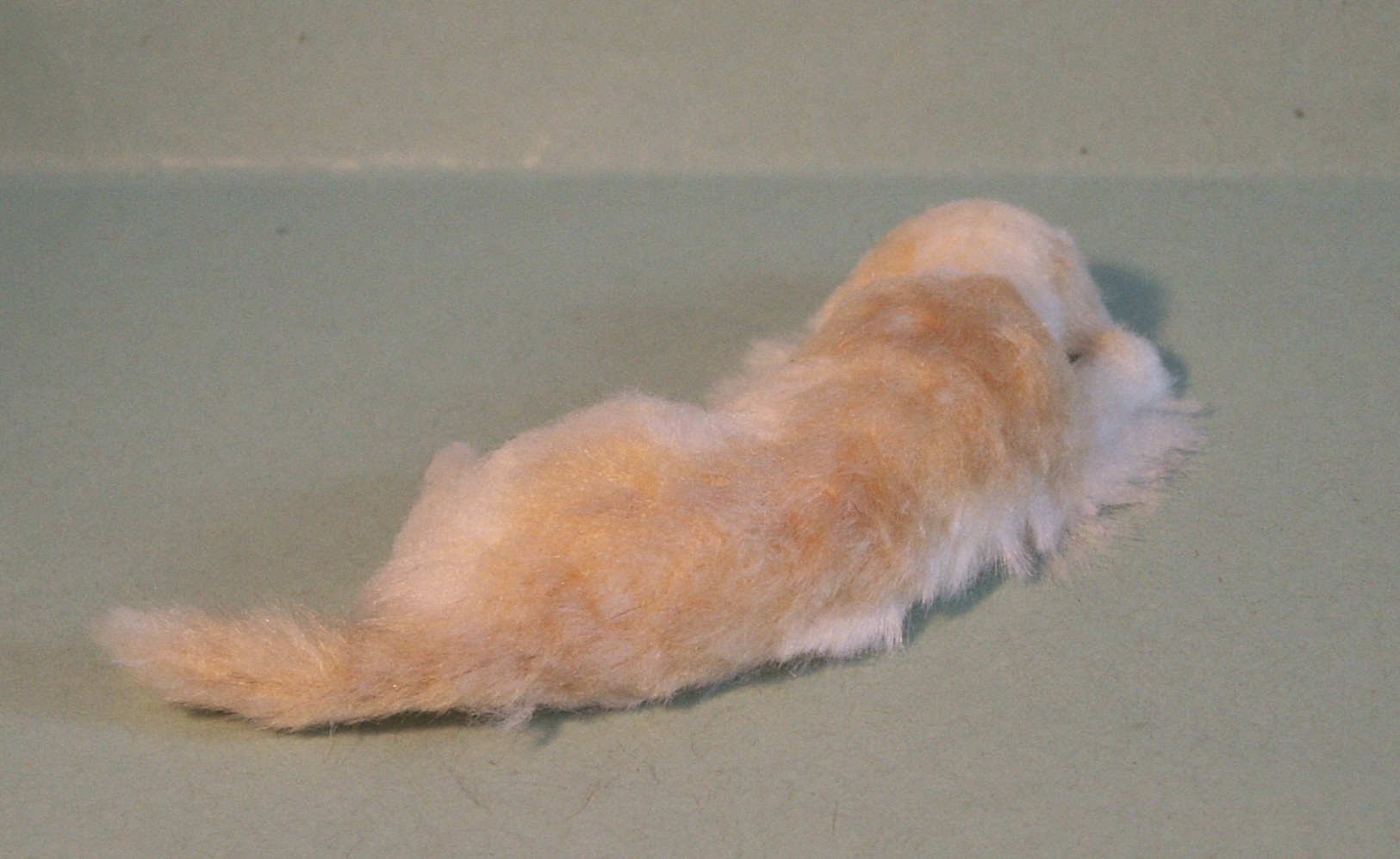 Let sleeping dogs lie
Gordon Setter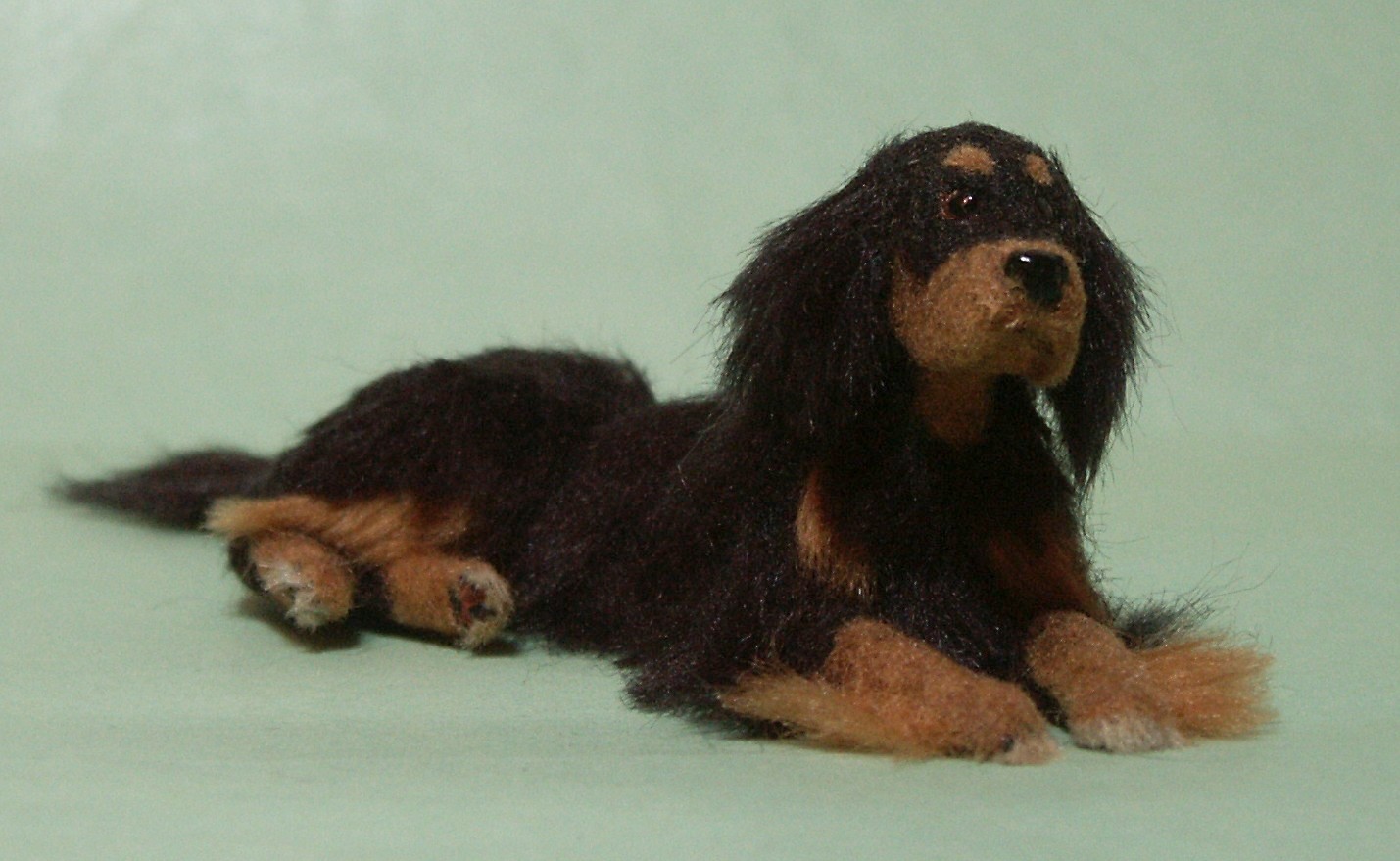 Irish or Red Setter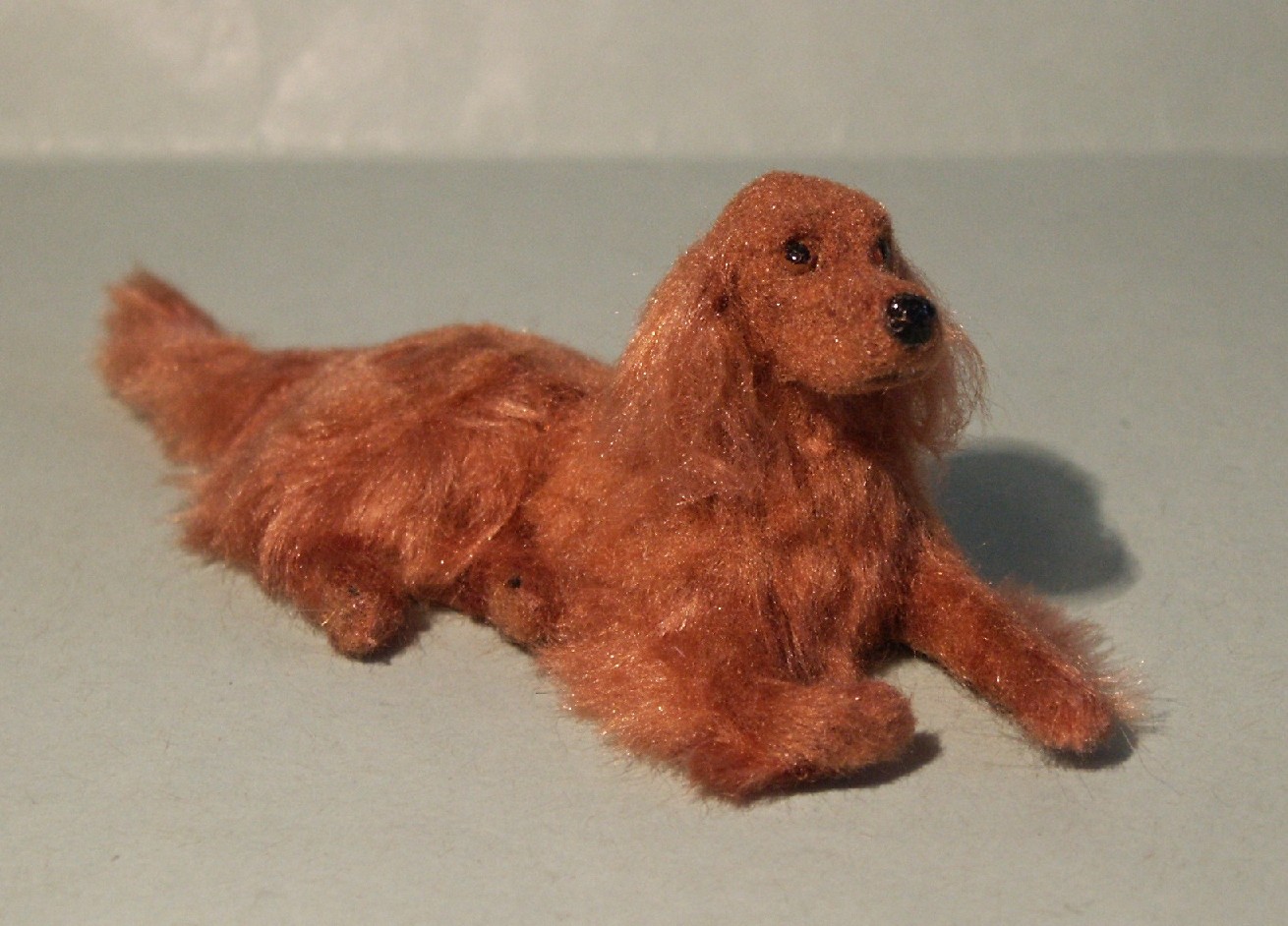 Jack Russell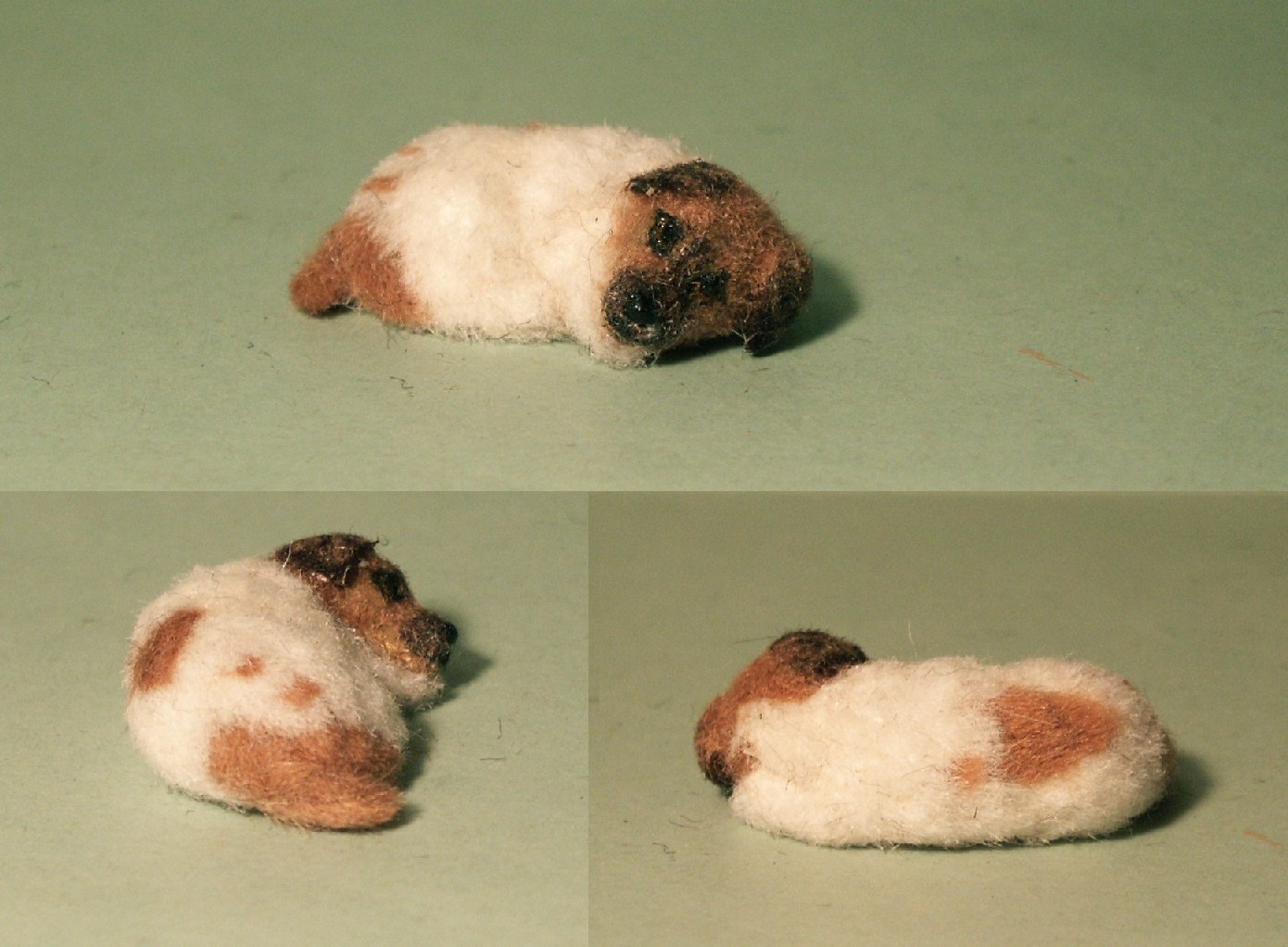 Japanese Spitz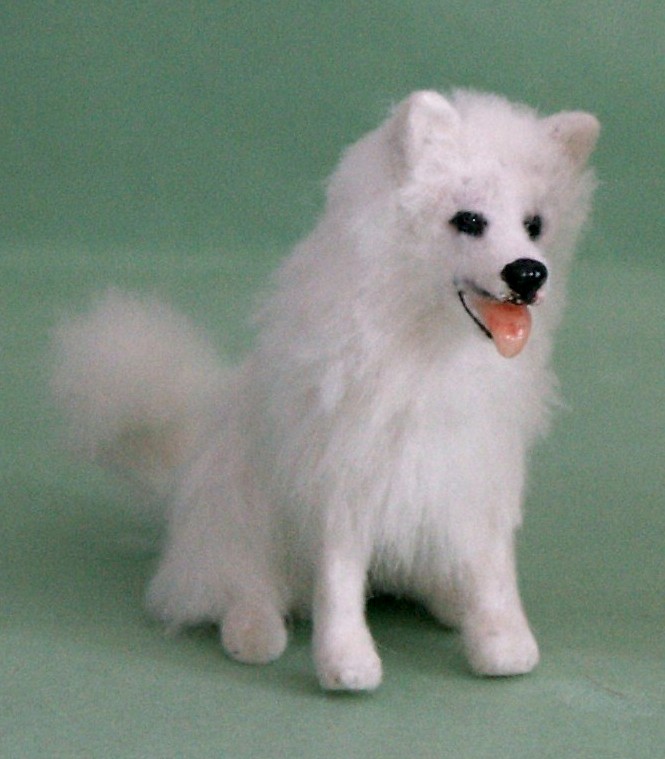 Labradoodle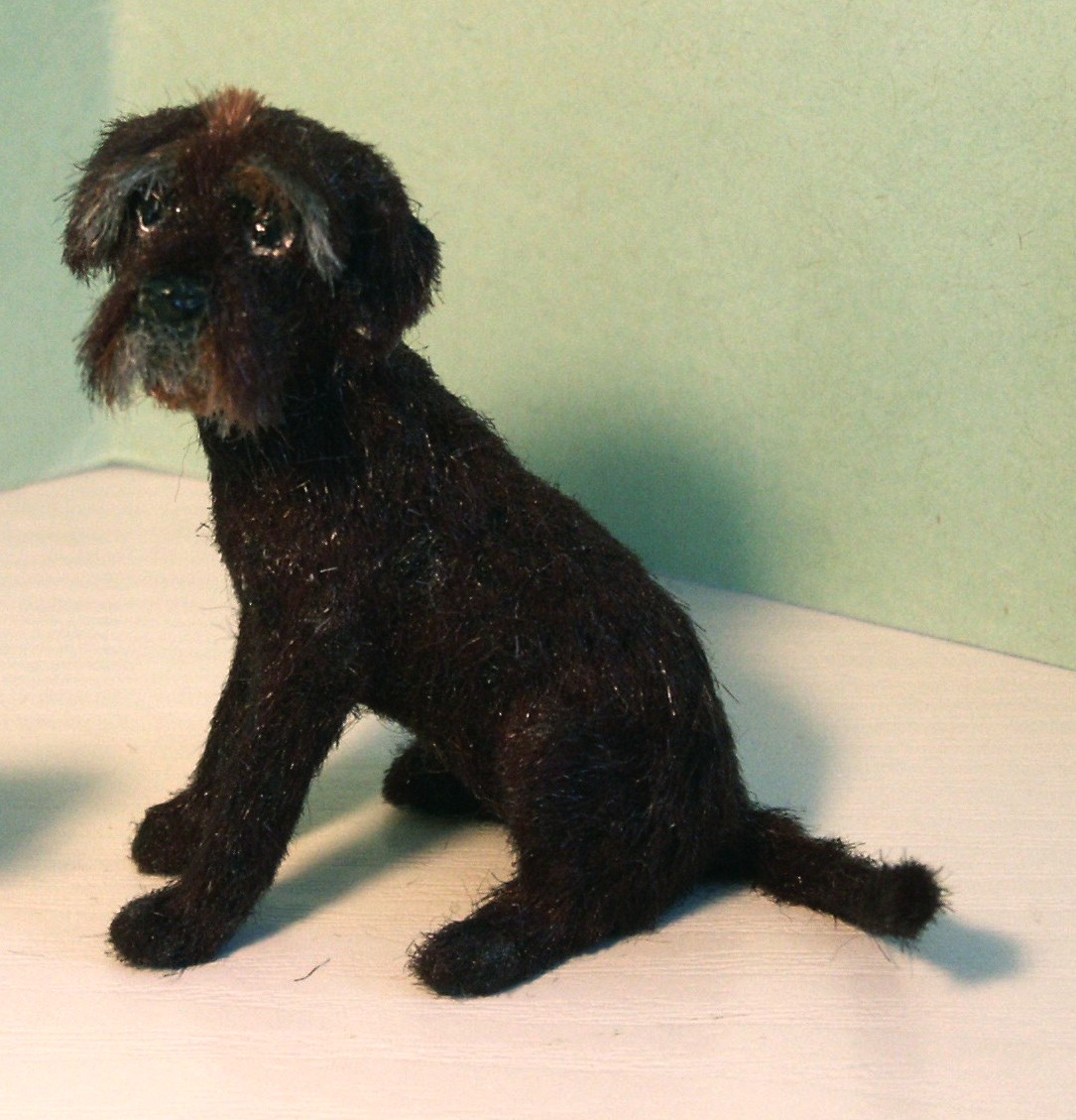 Labrador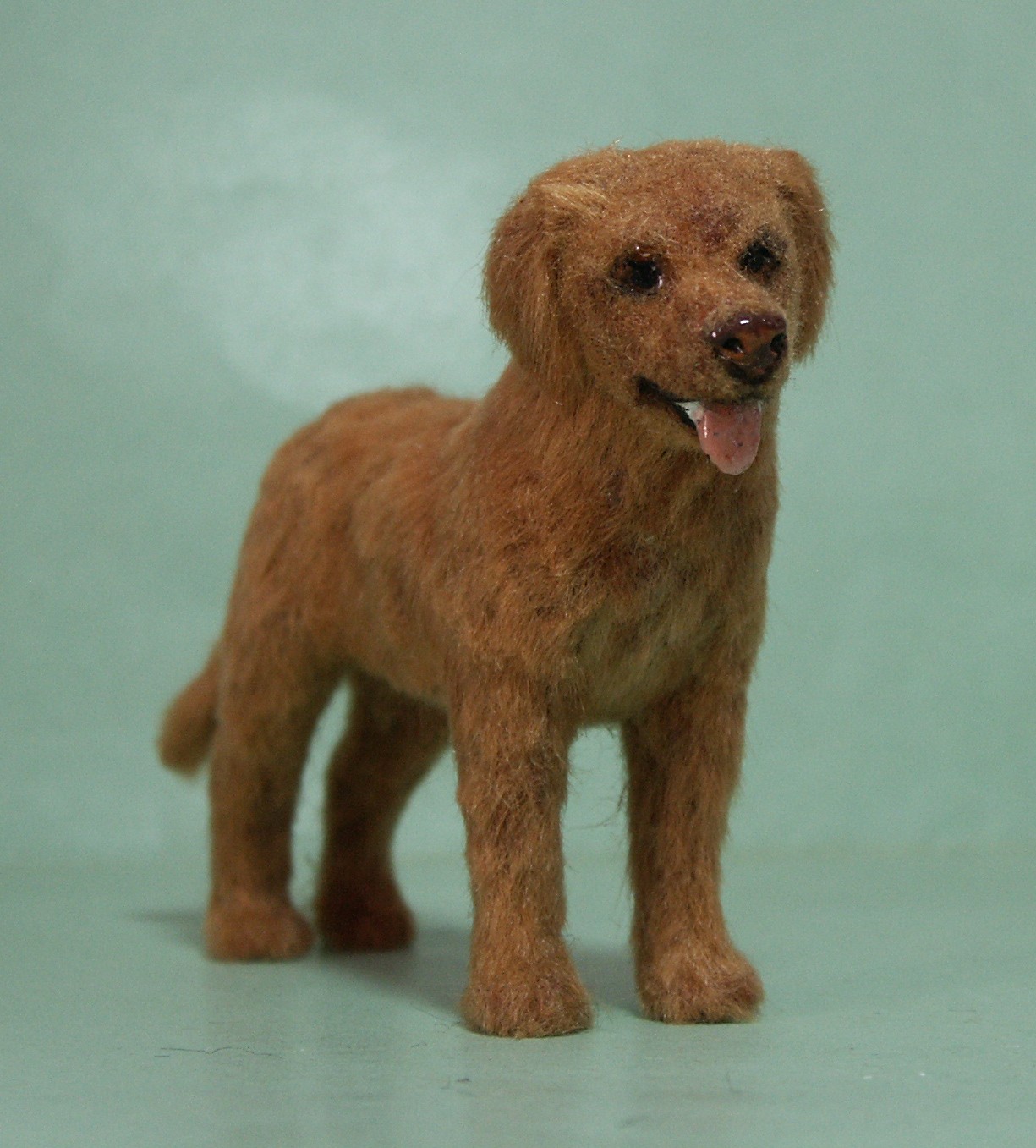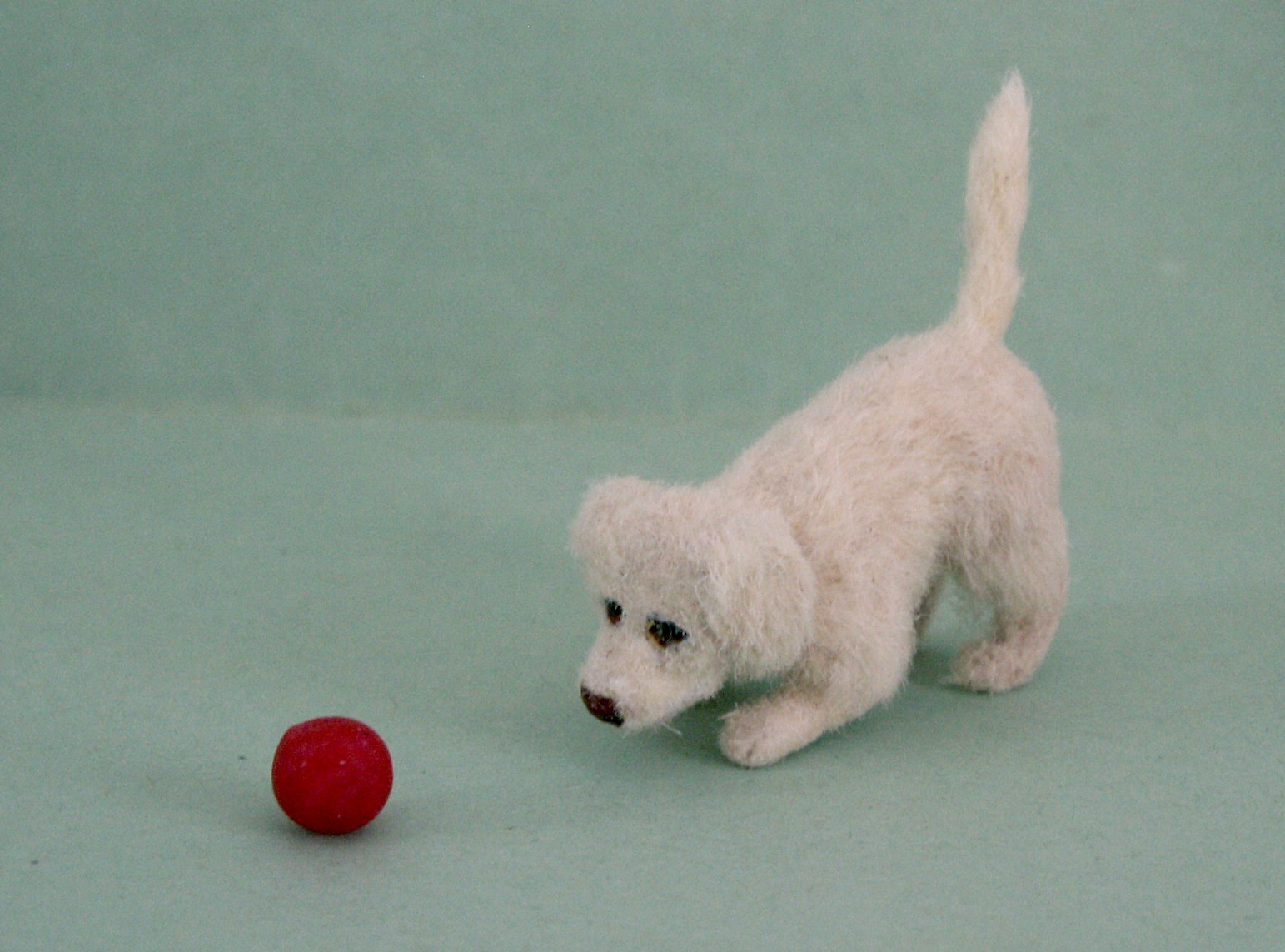 Red Fox Labrador "As soon as you move, I'll have you"
Leonburger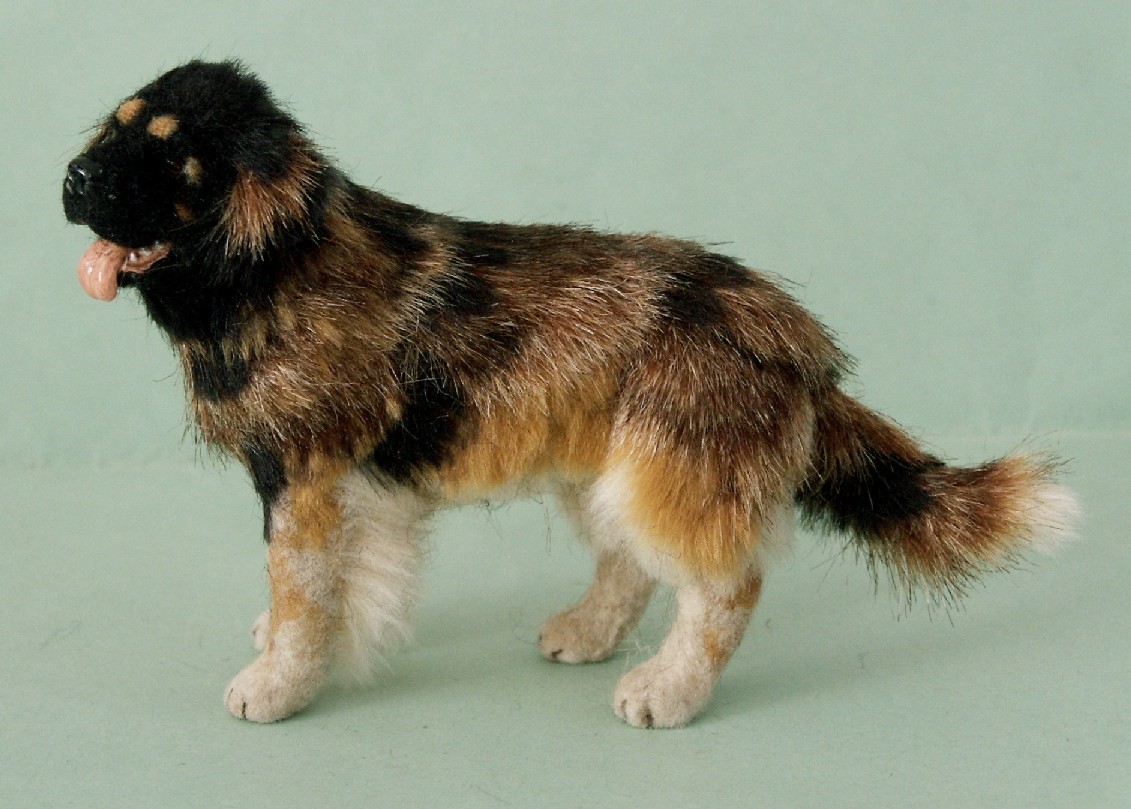 Lhasa Apso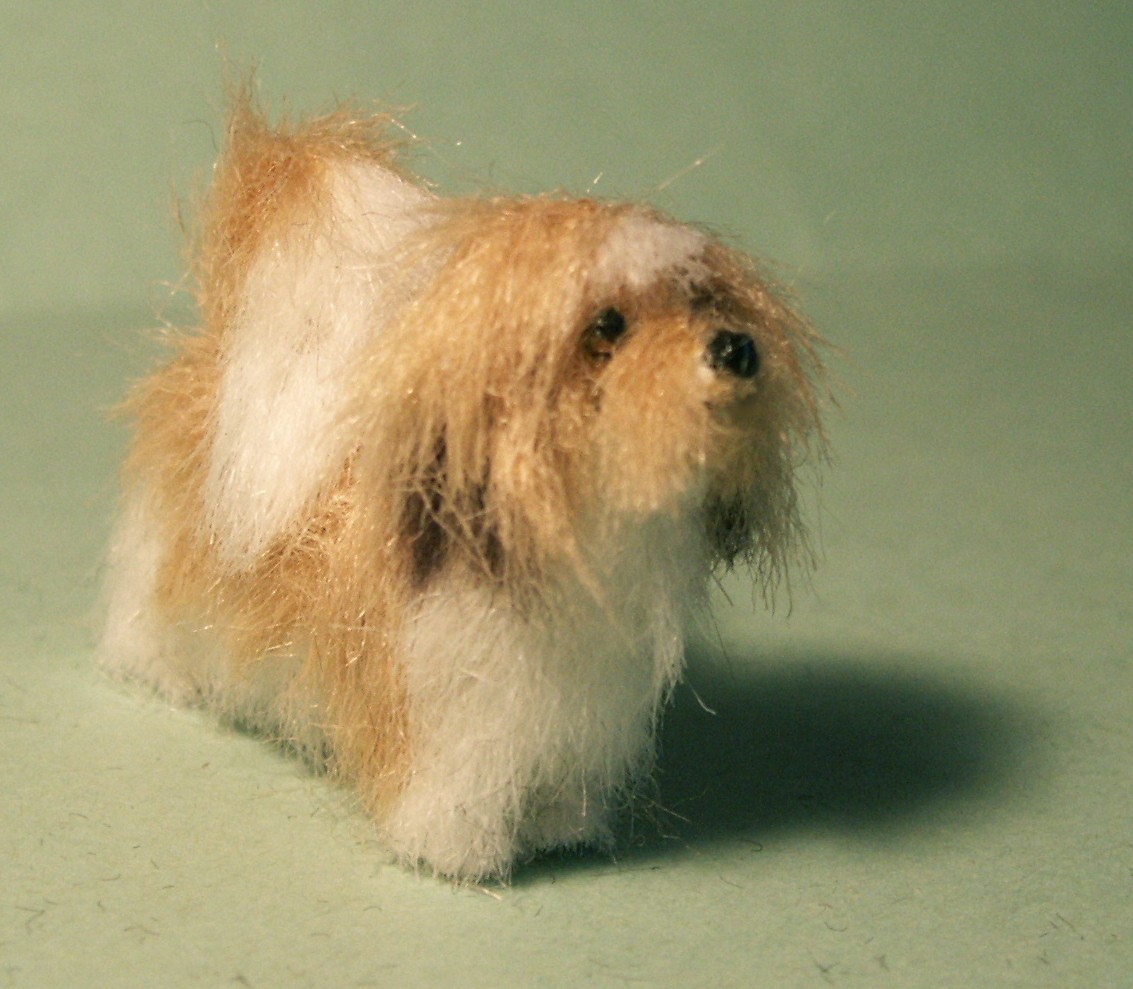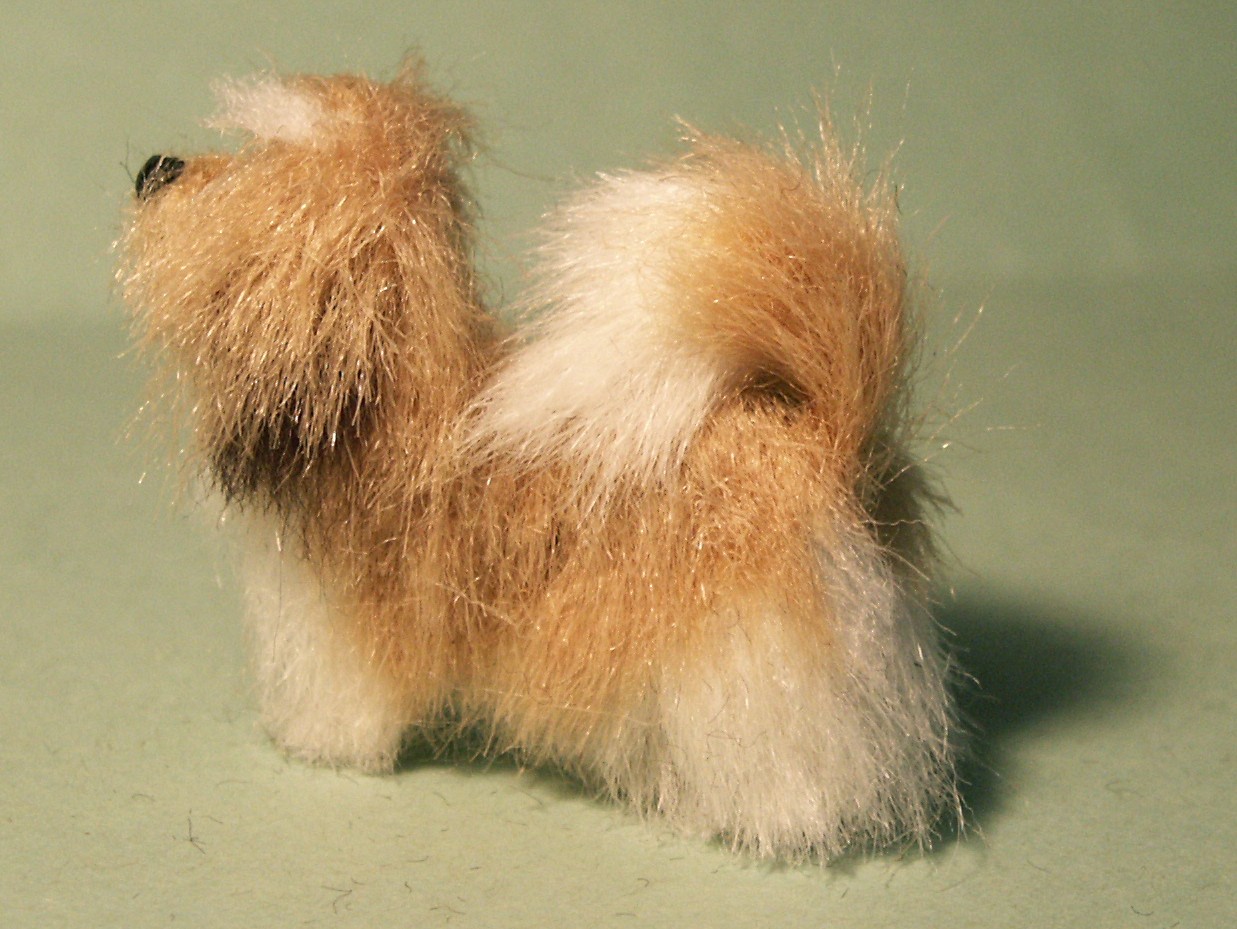 Norfolk Terrier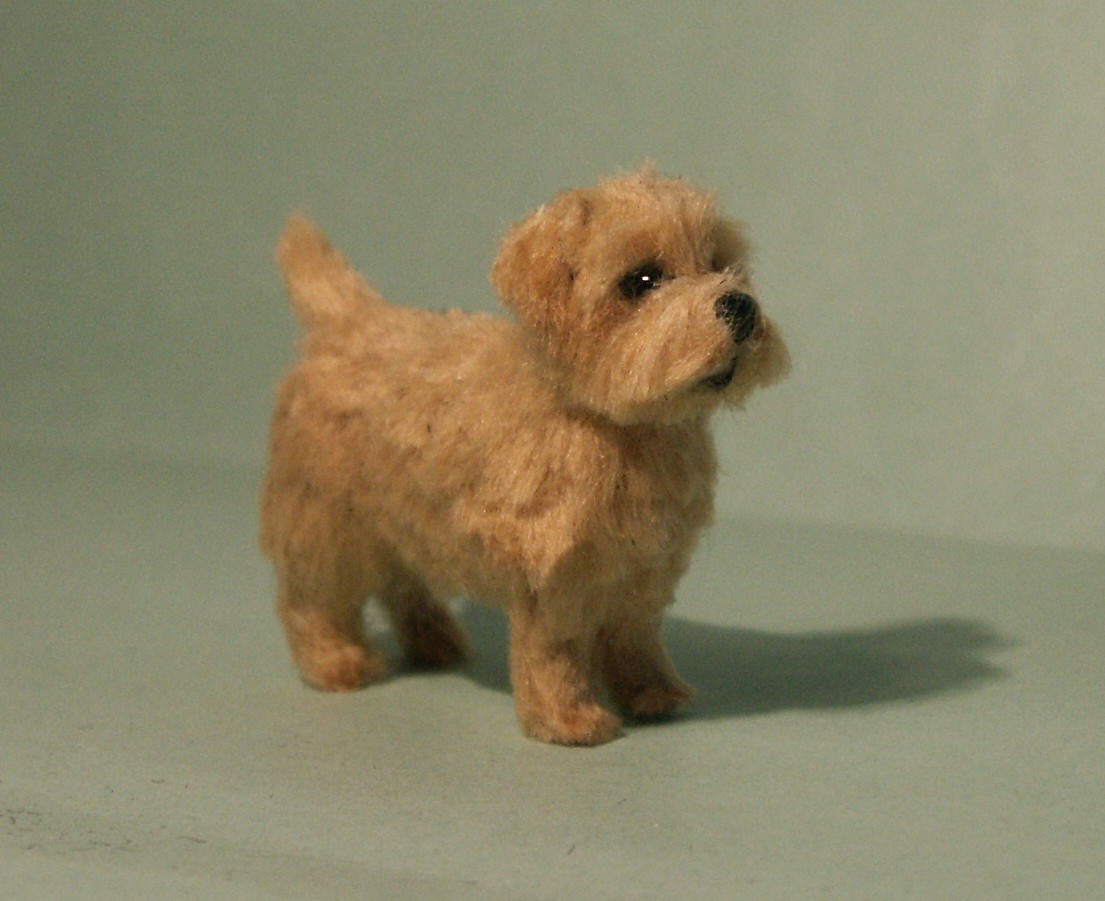 Papillion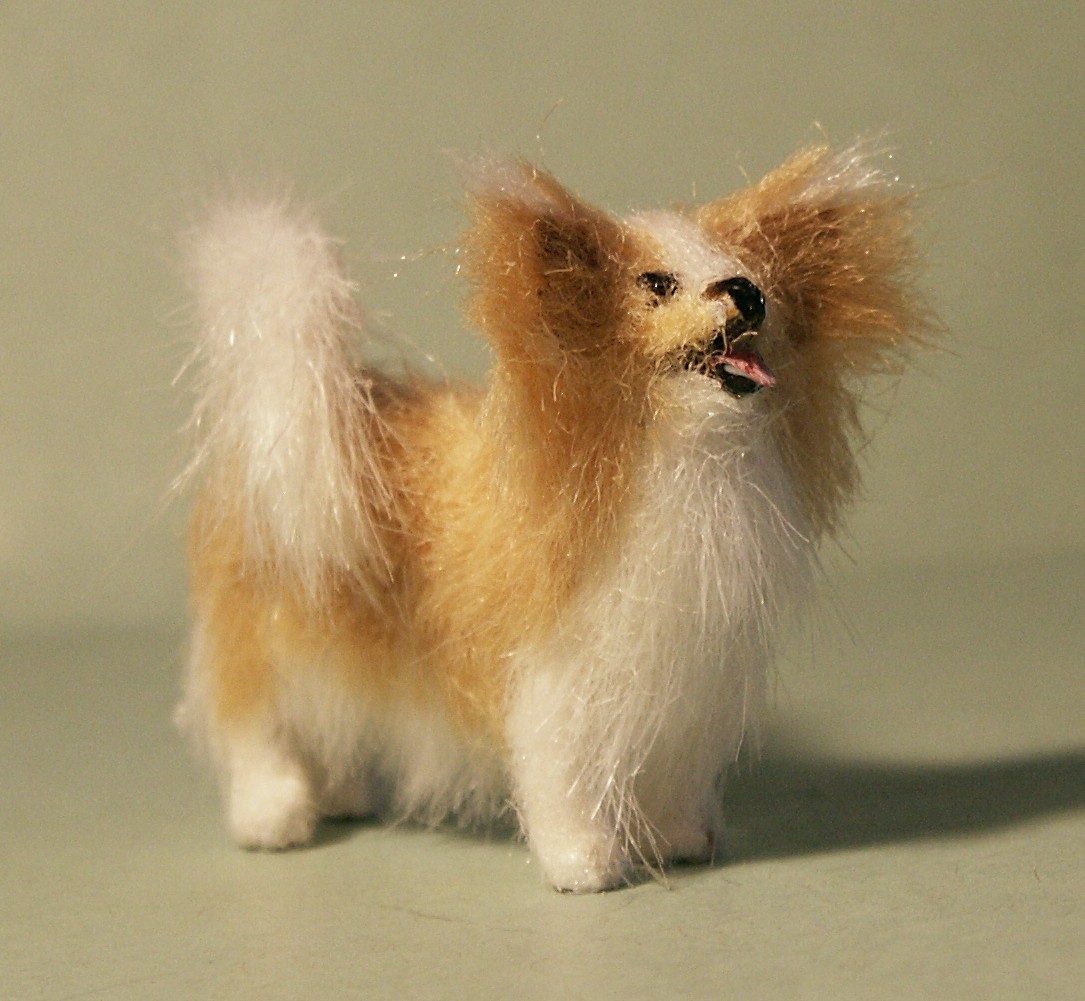 Poodles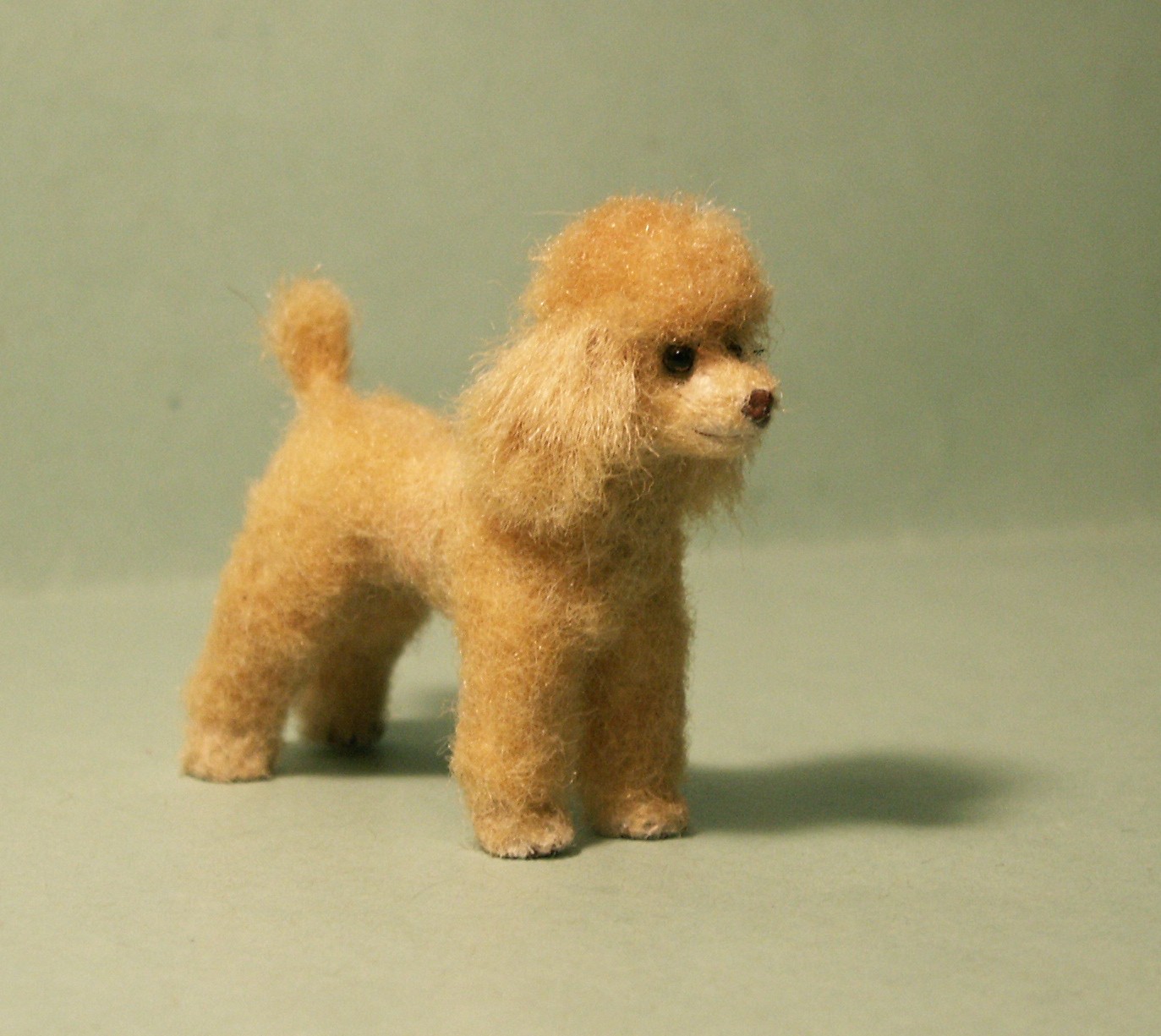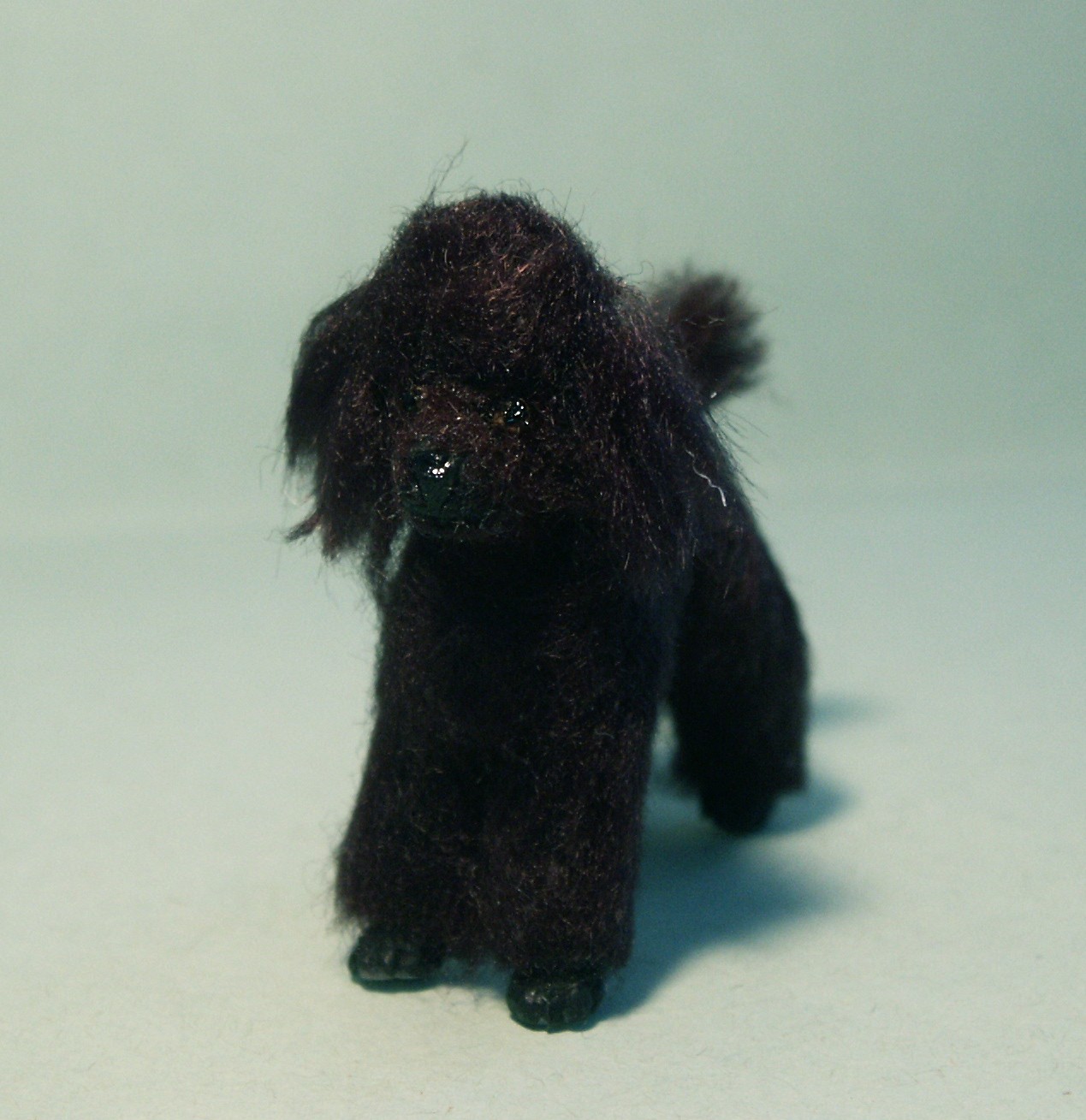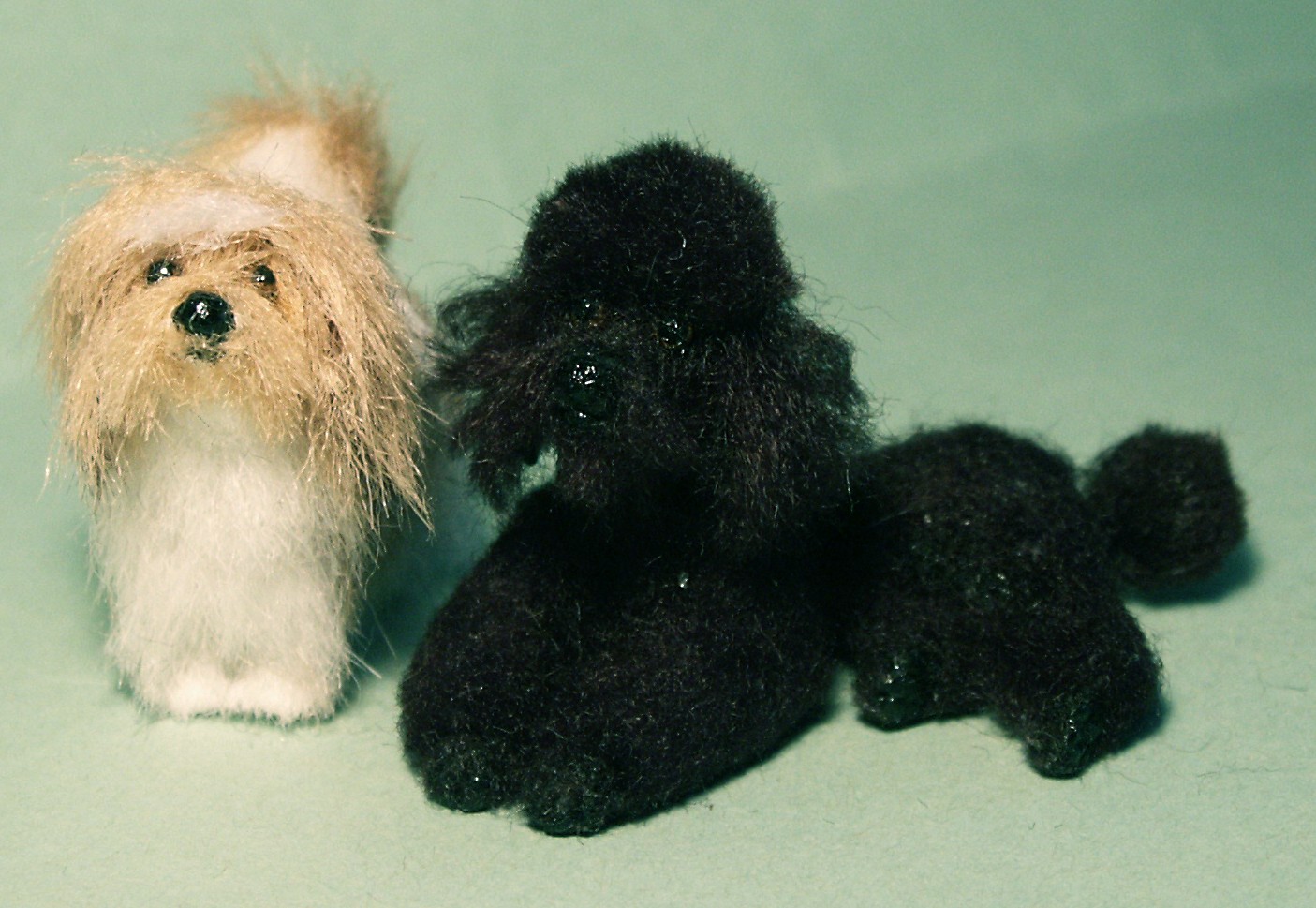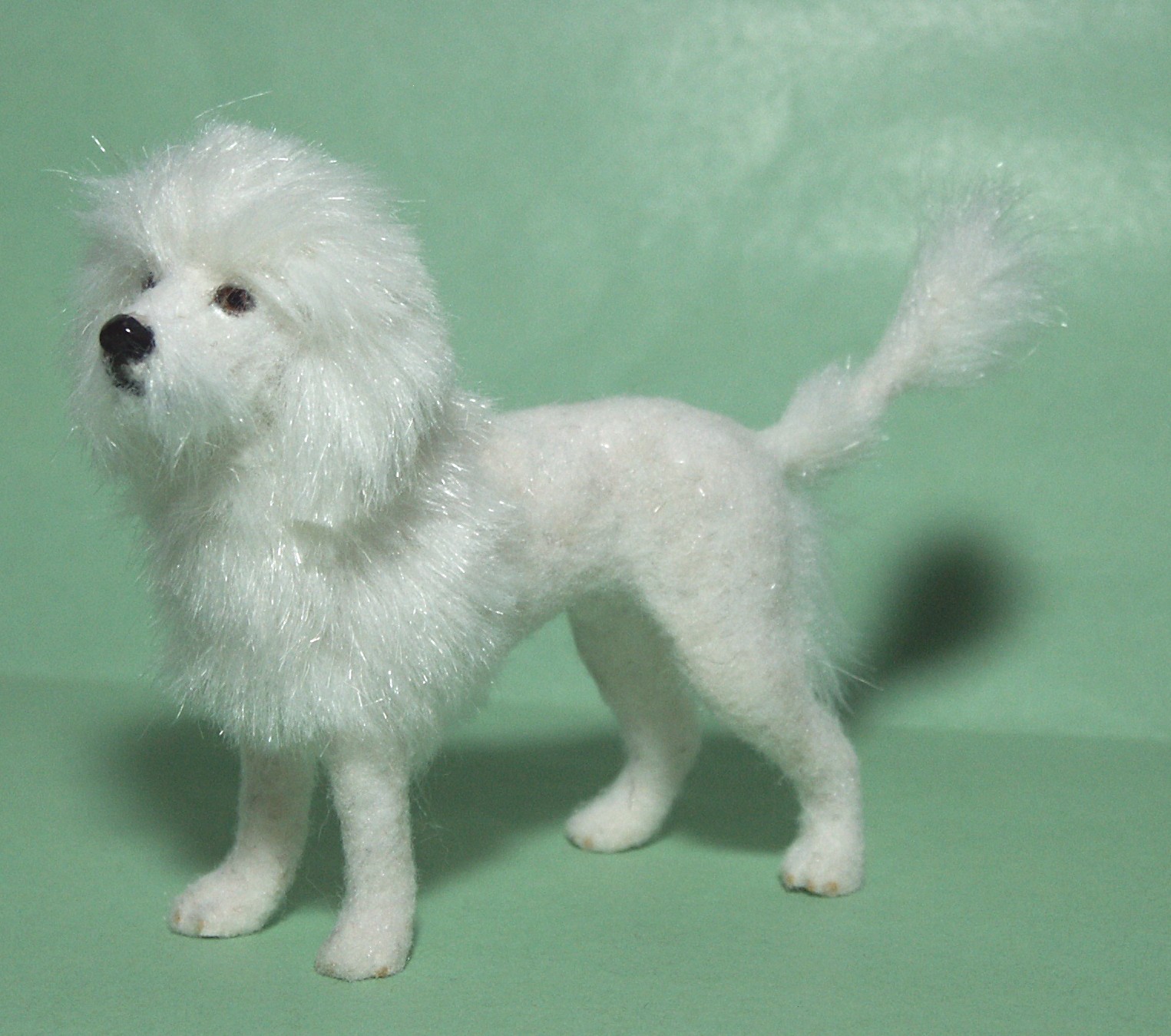 Prince Rupert's hunting poodle Boye (circa 1644)
Old English Sheepdog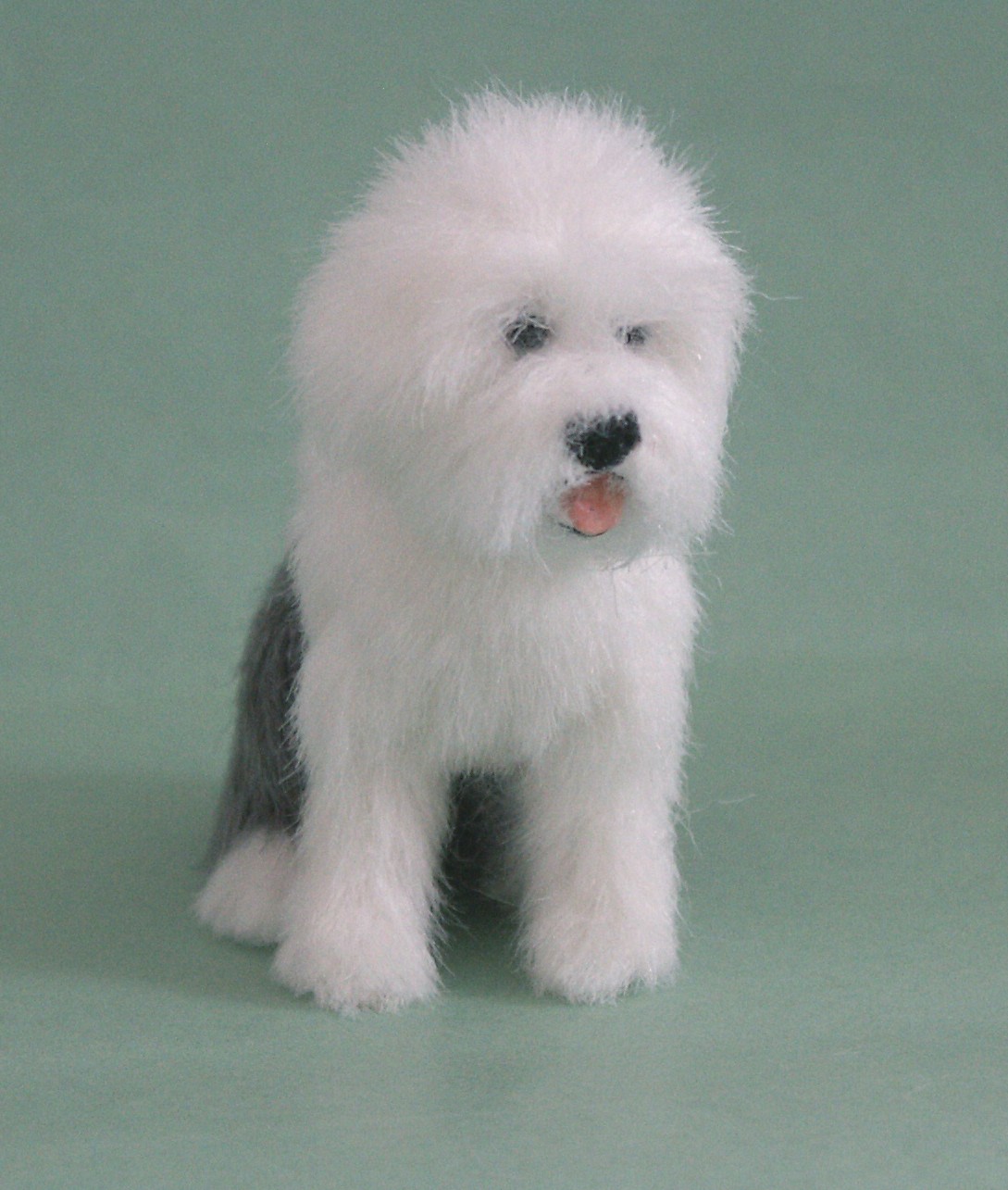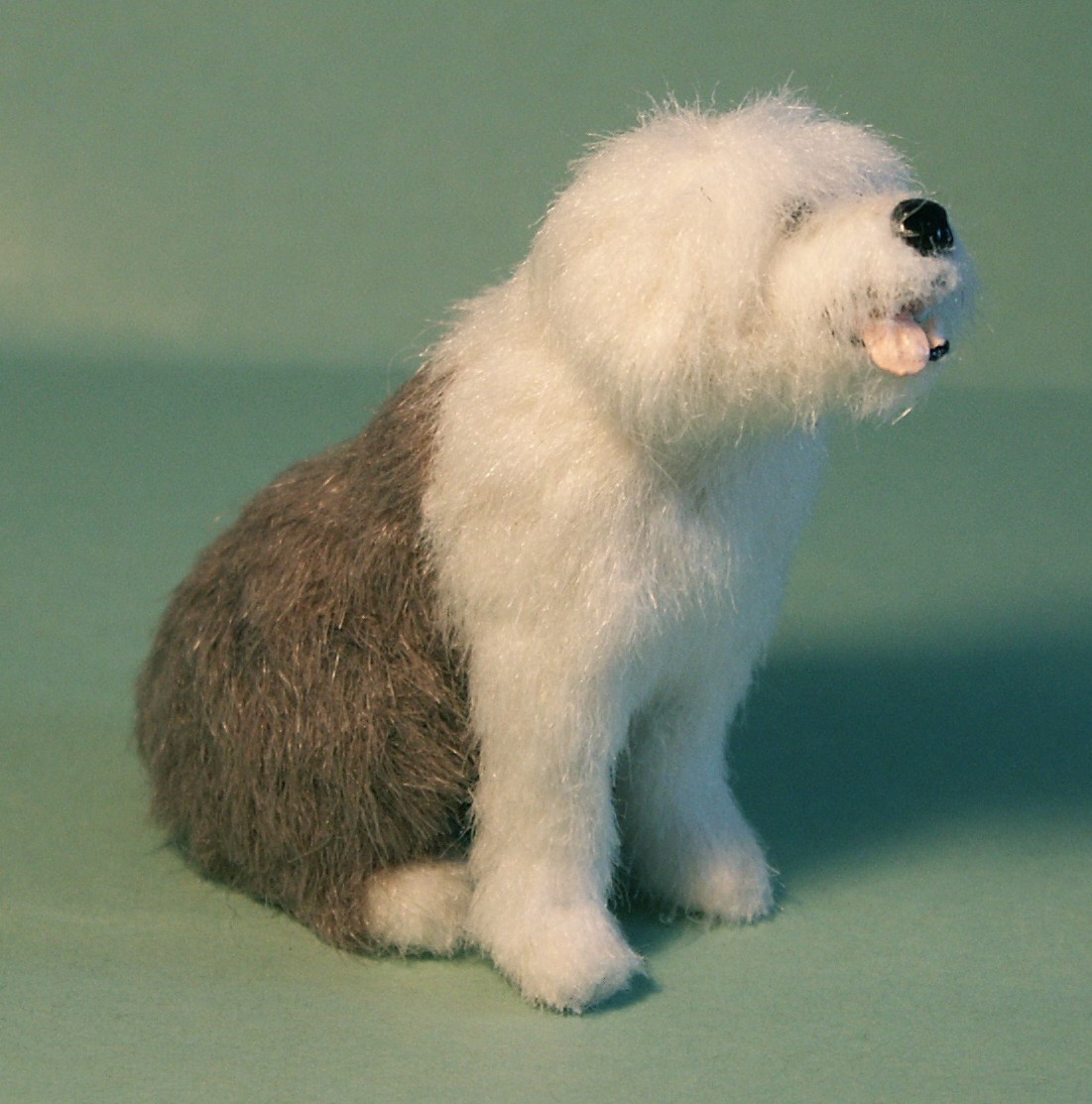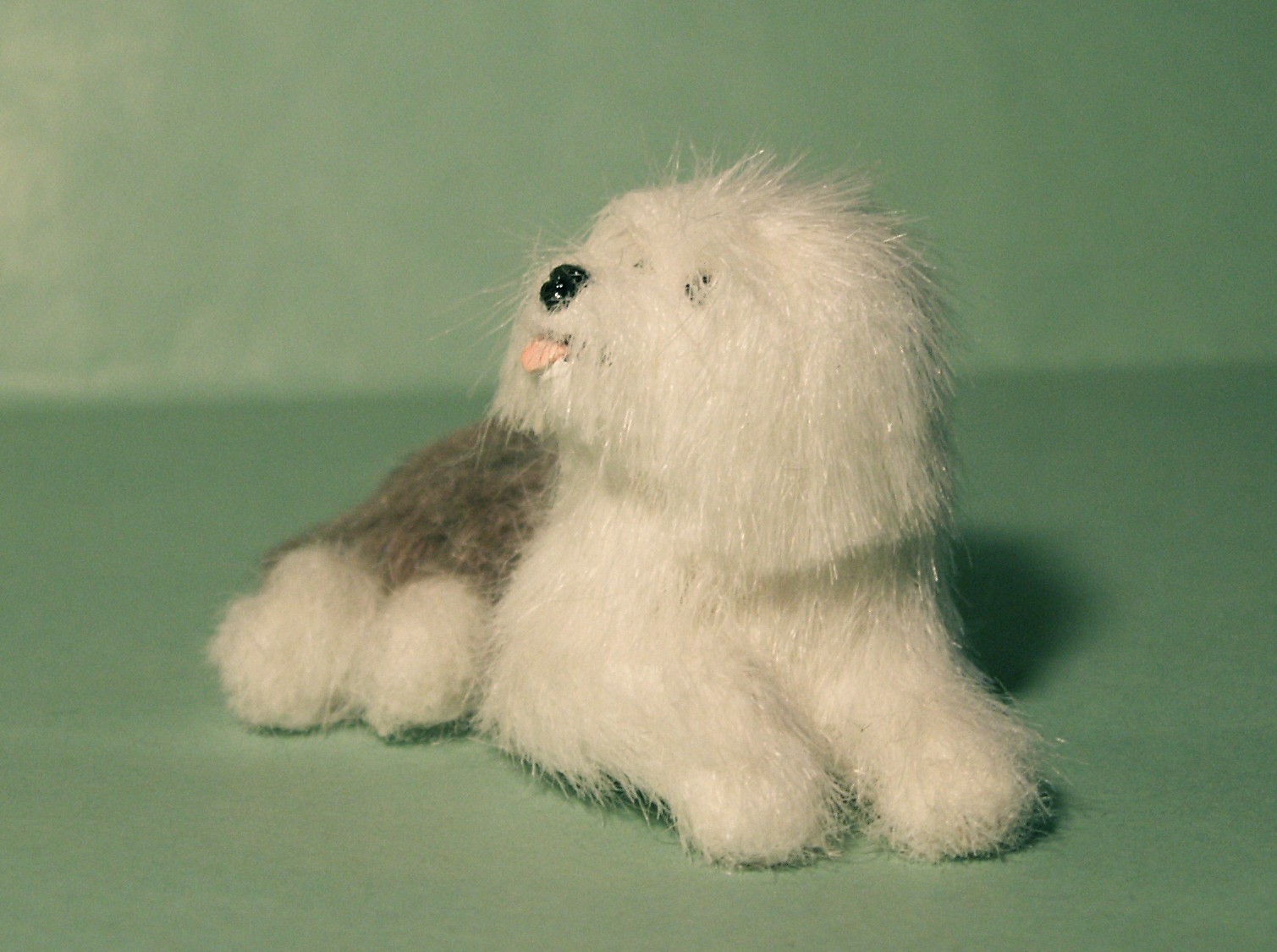 Pugs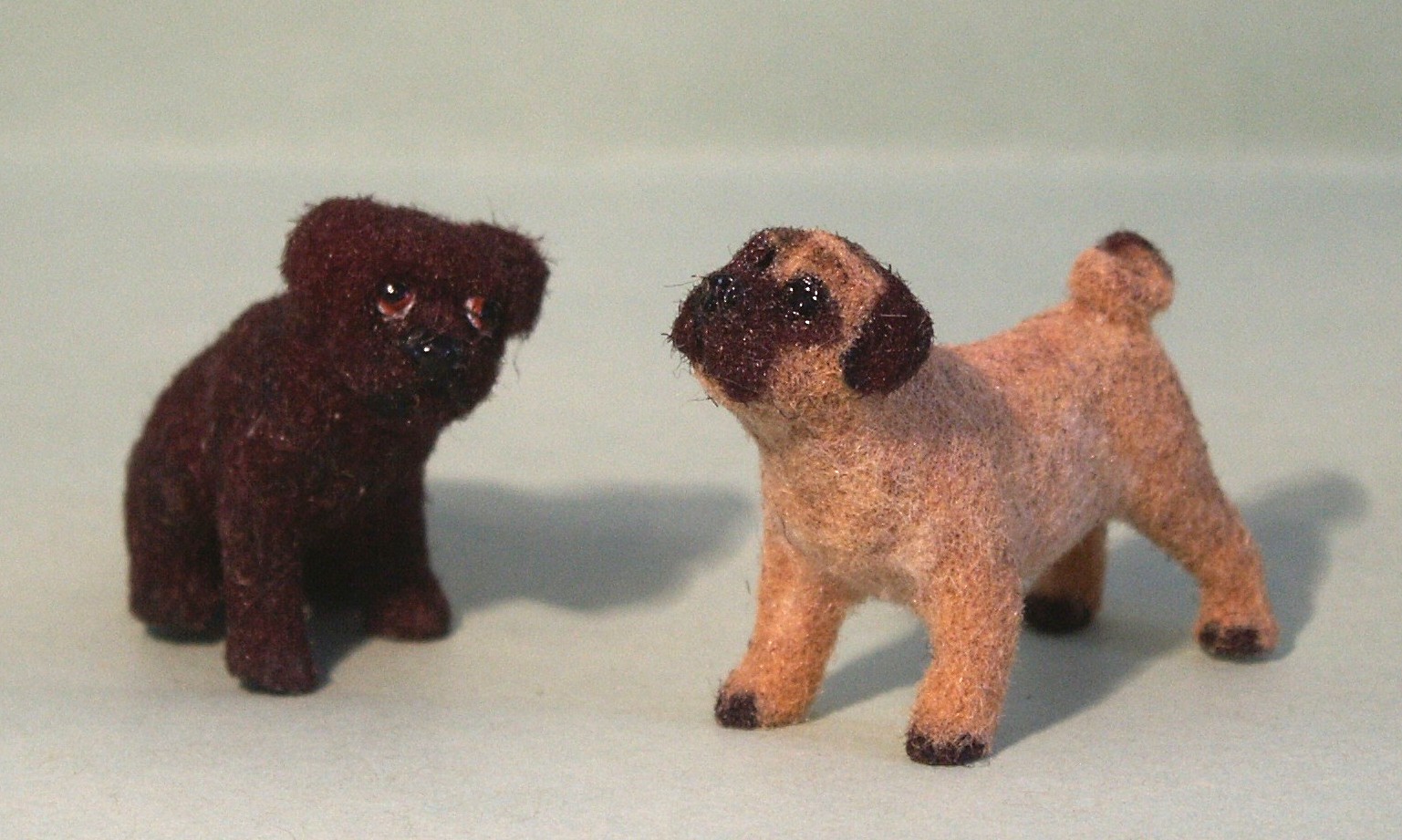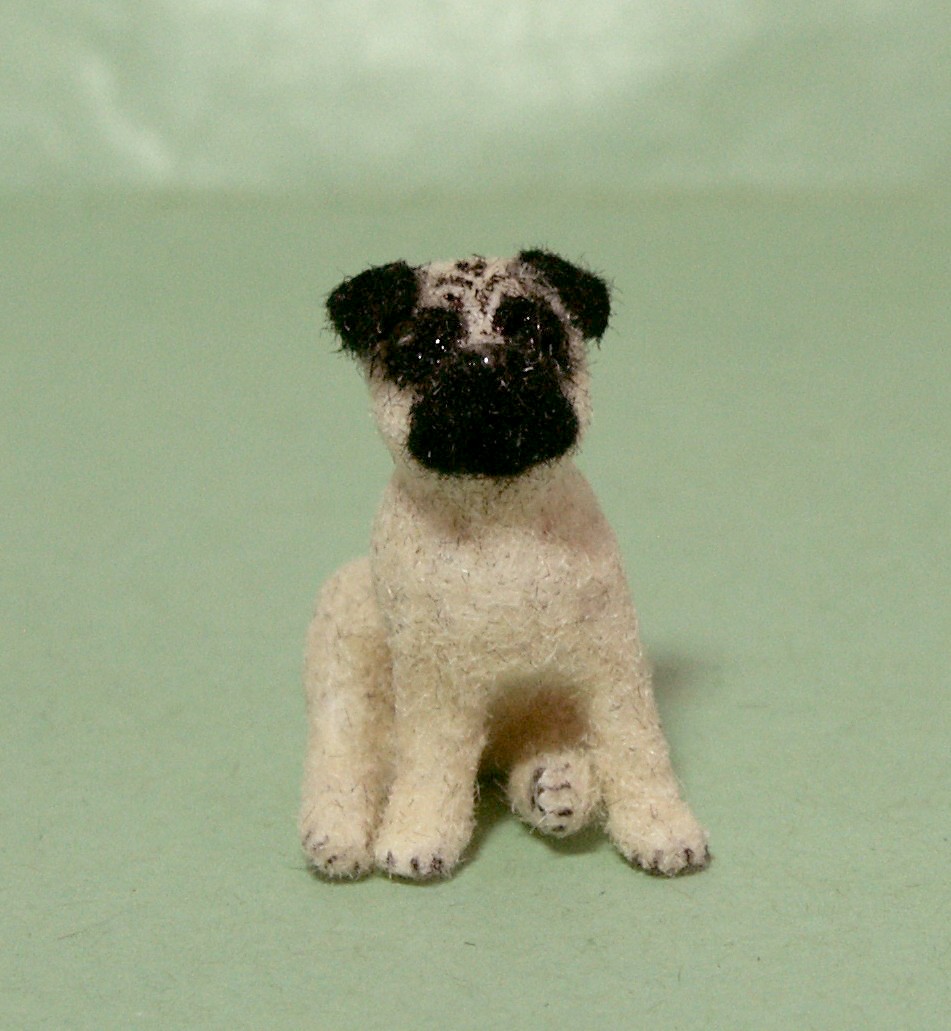 Rottweiller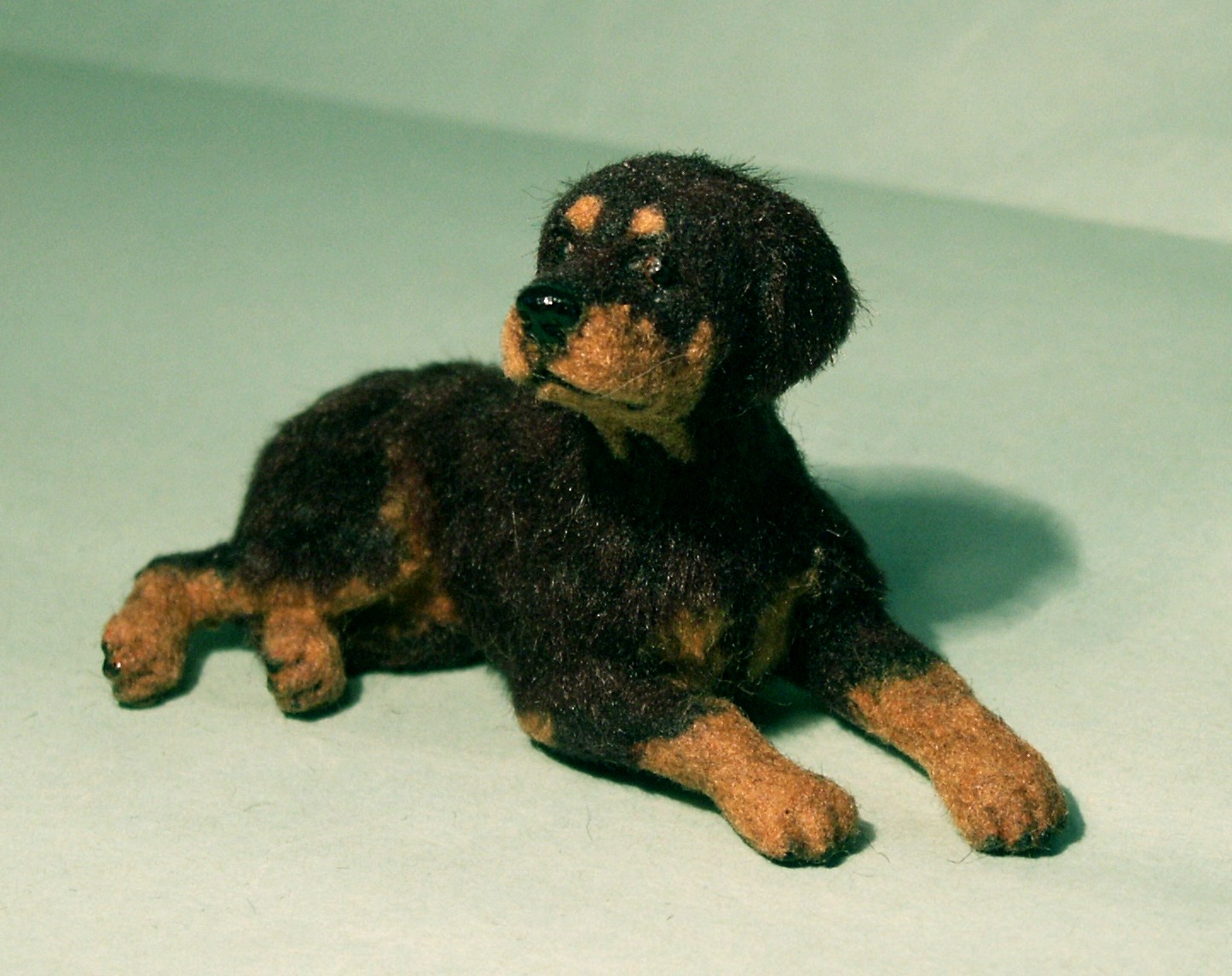 Rough Collies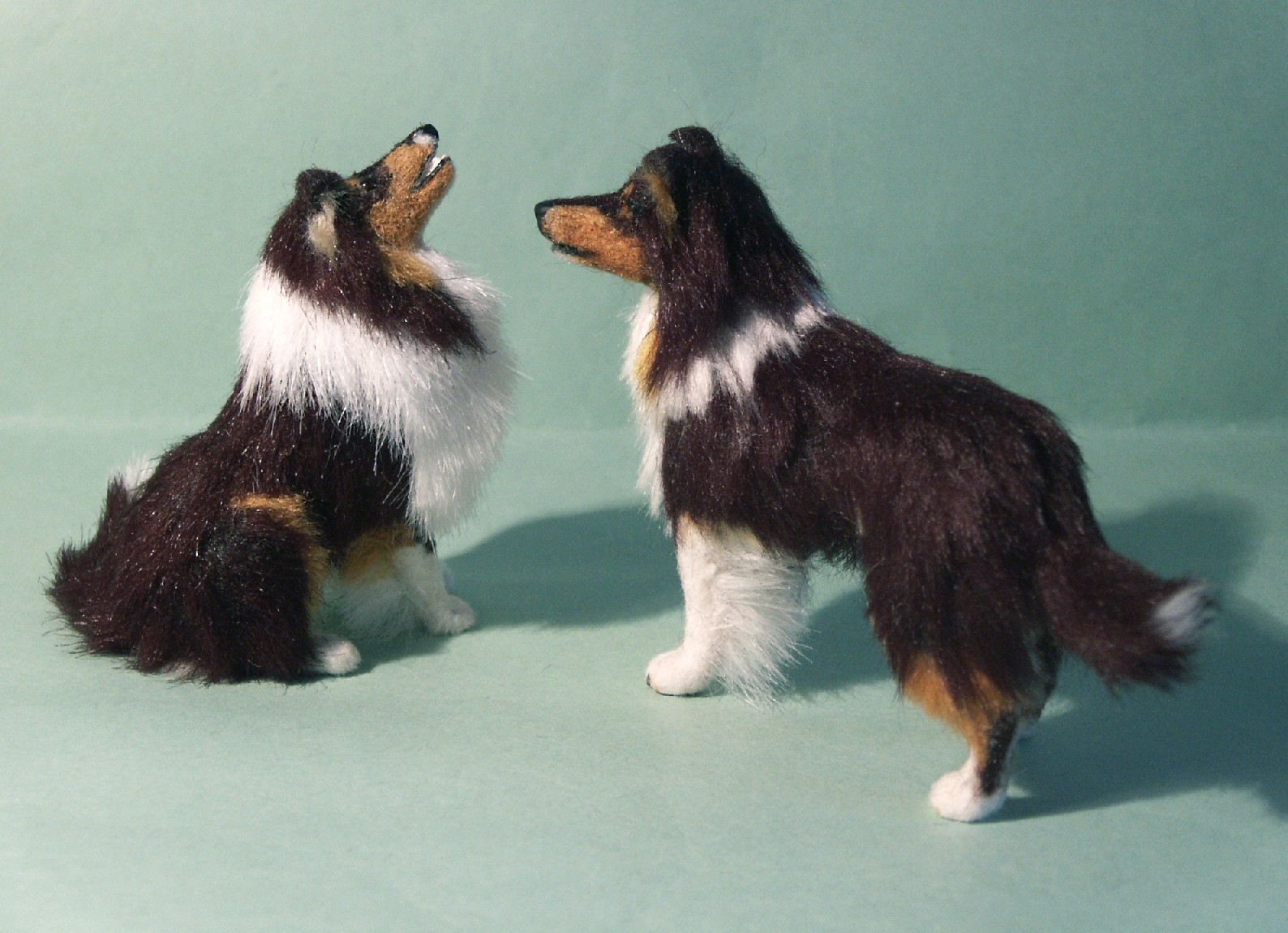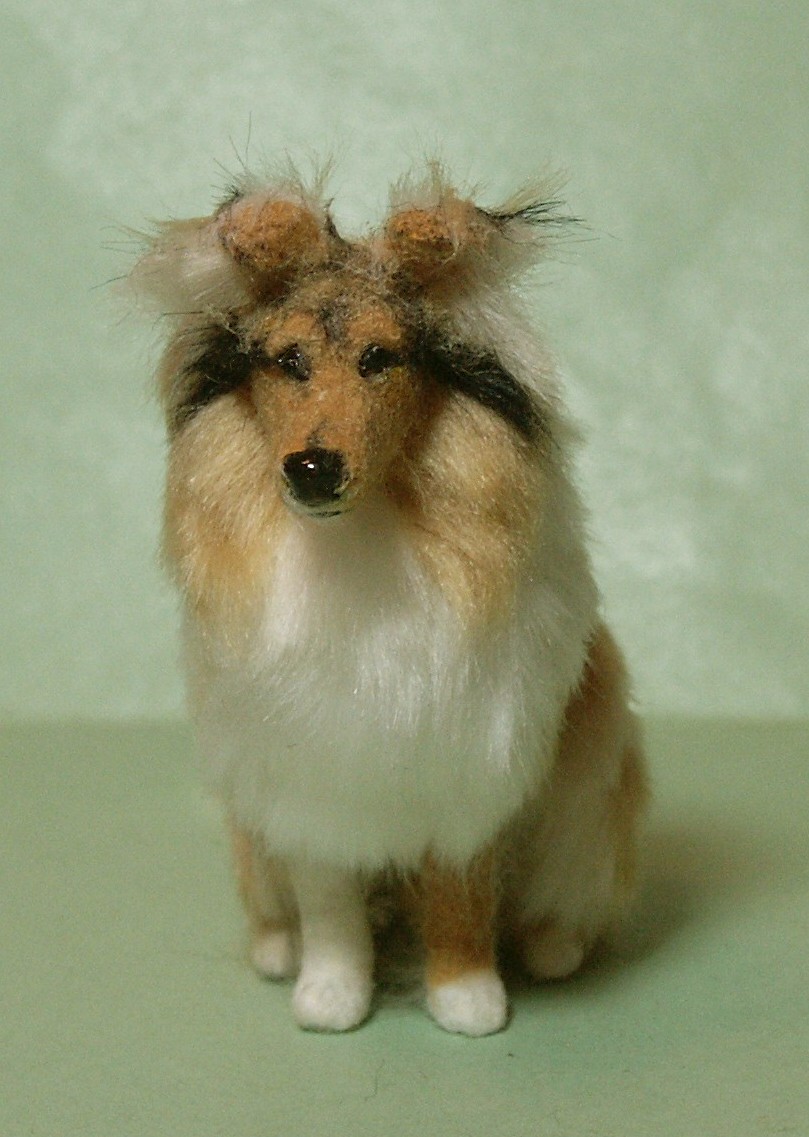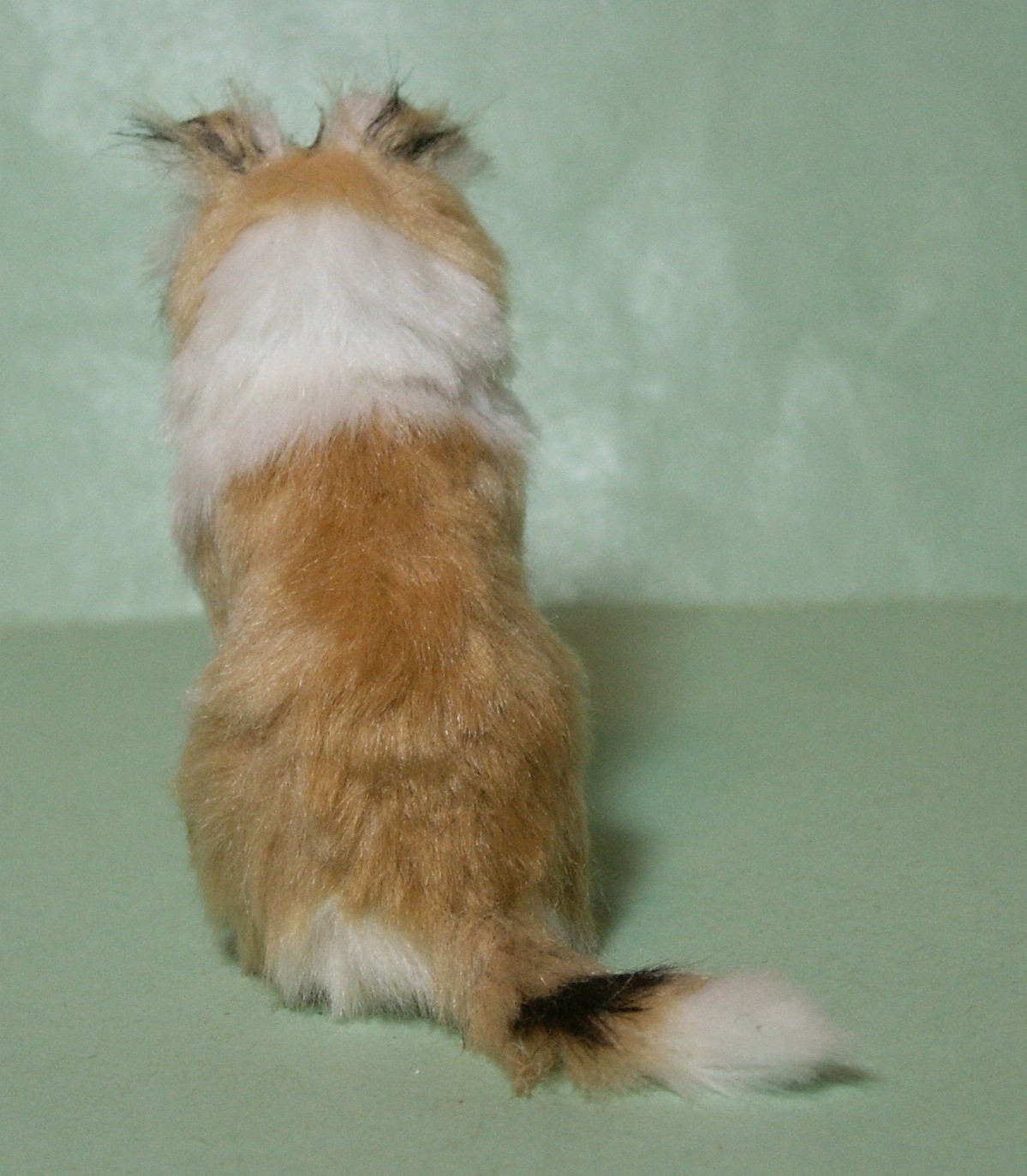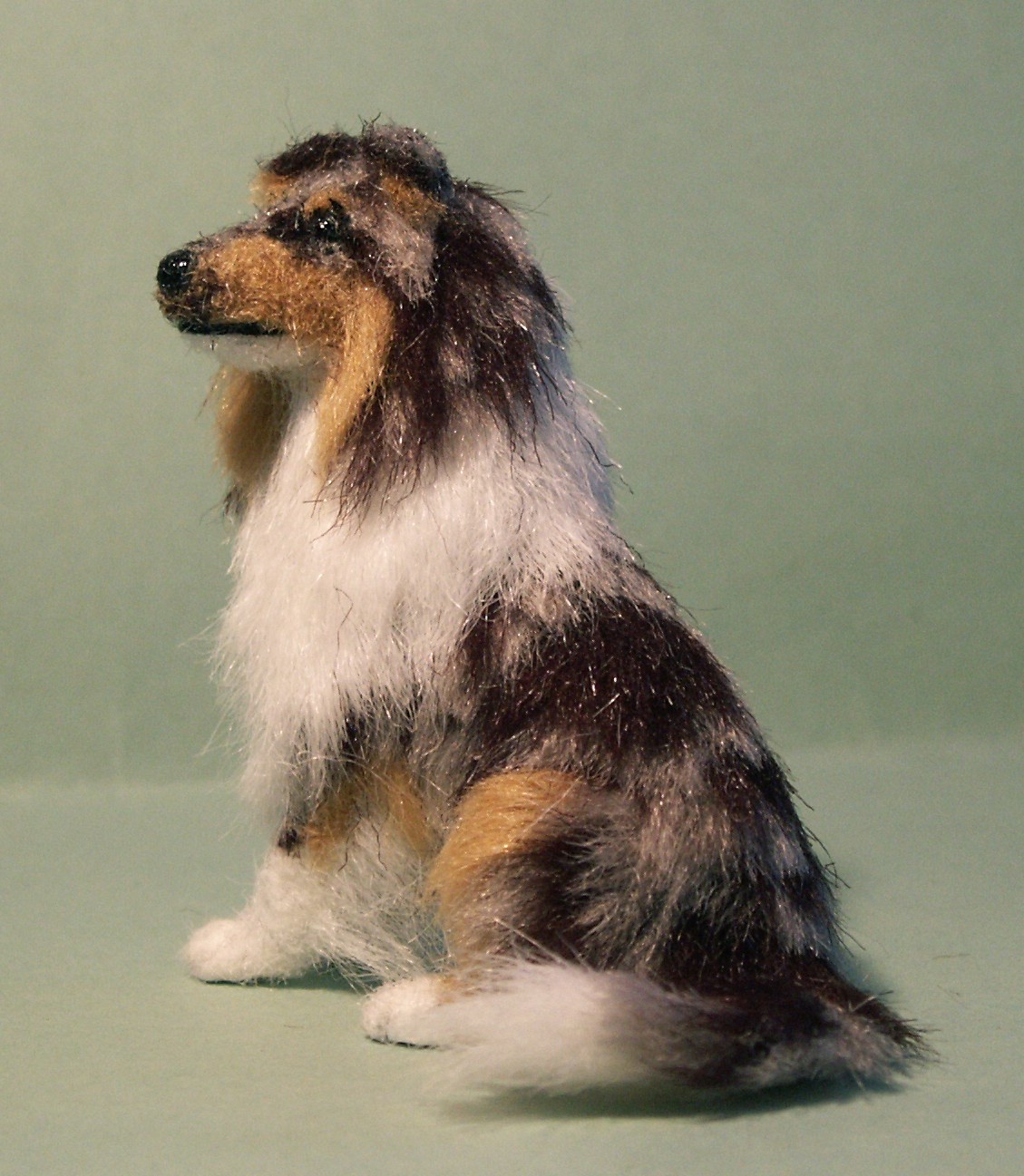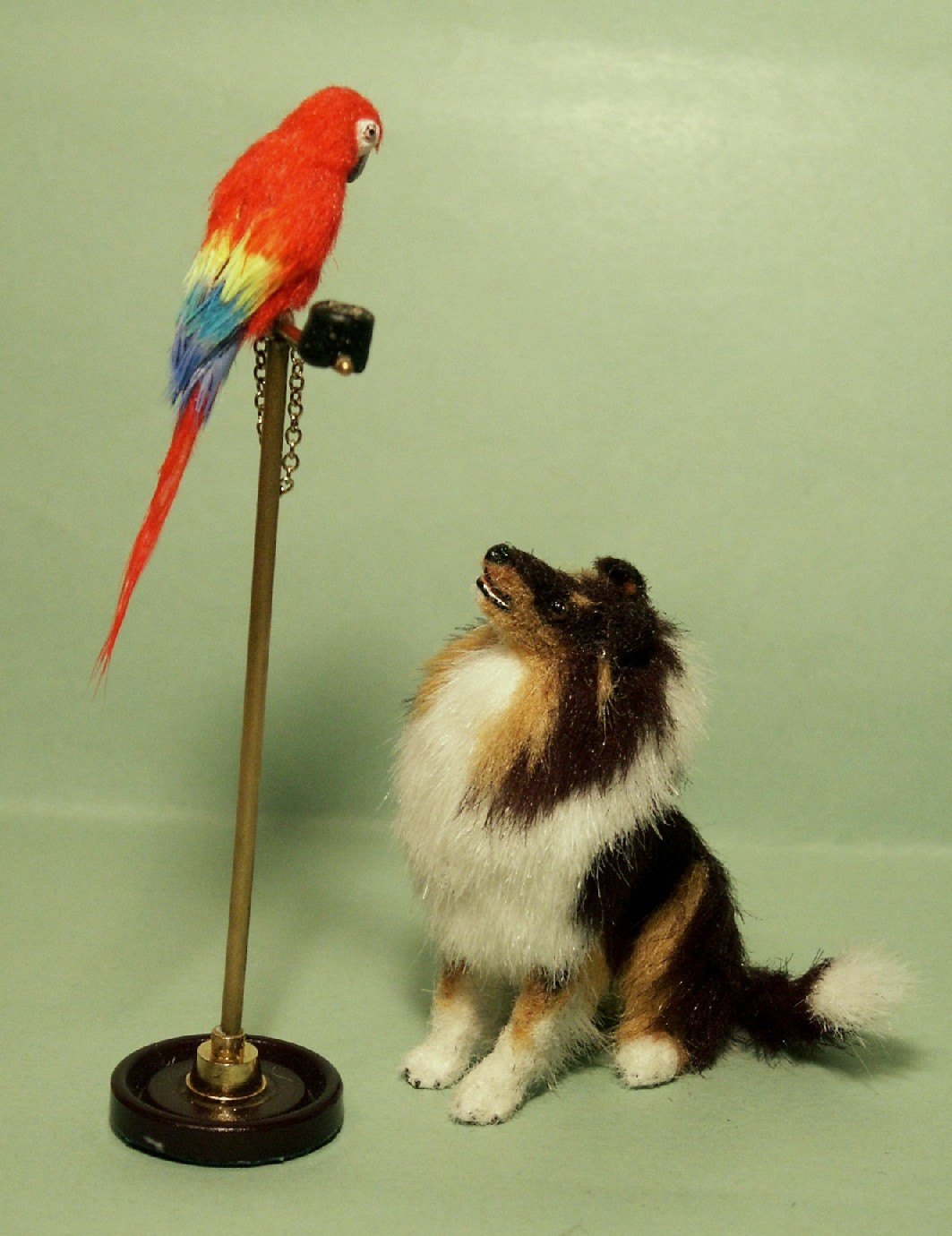 Samoyed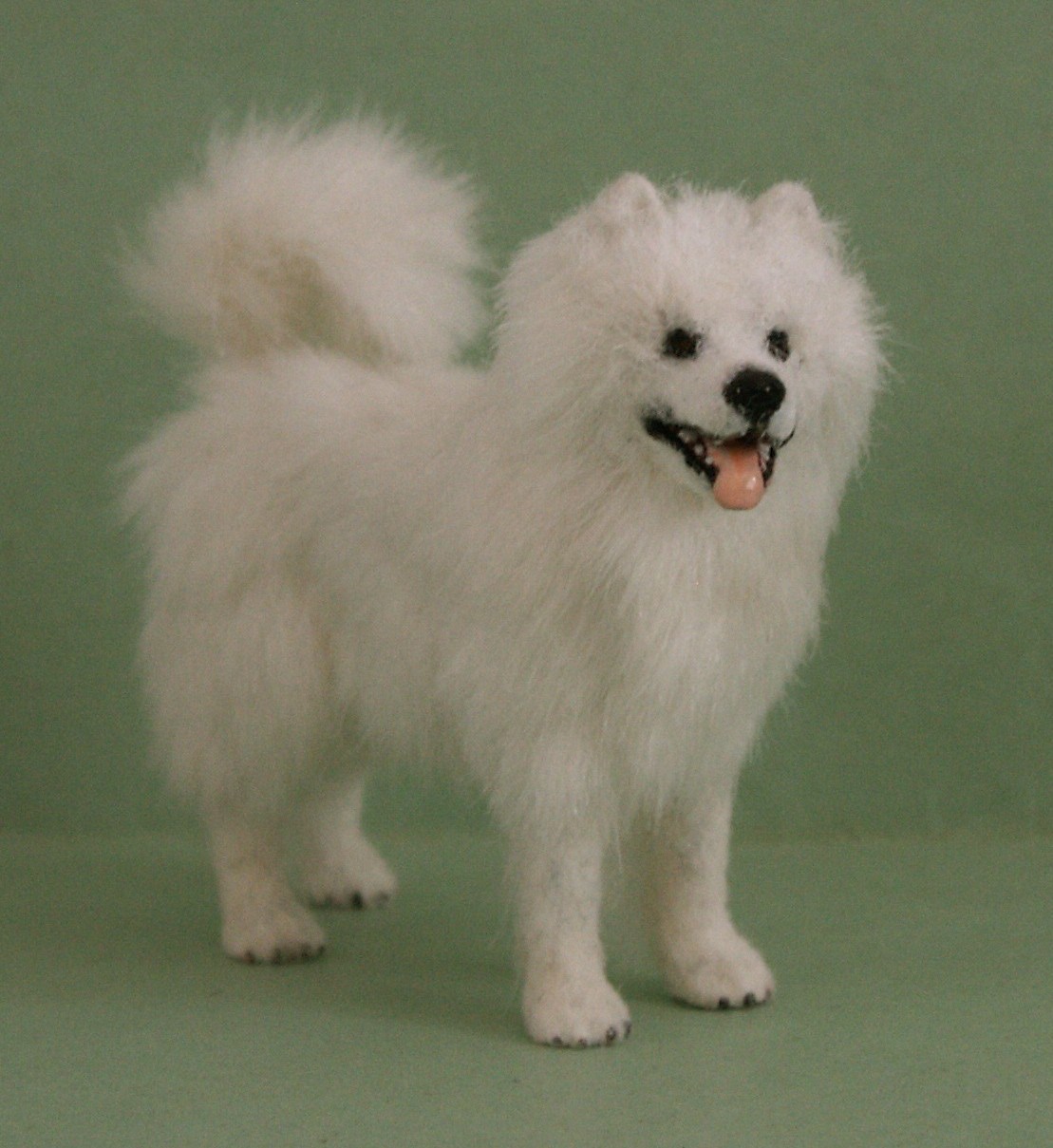 Schnauzer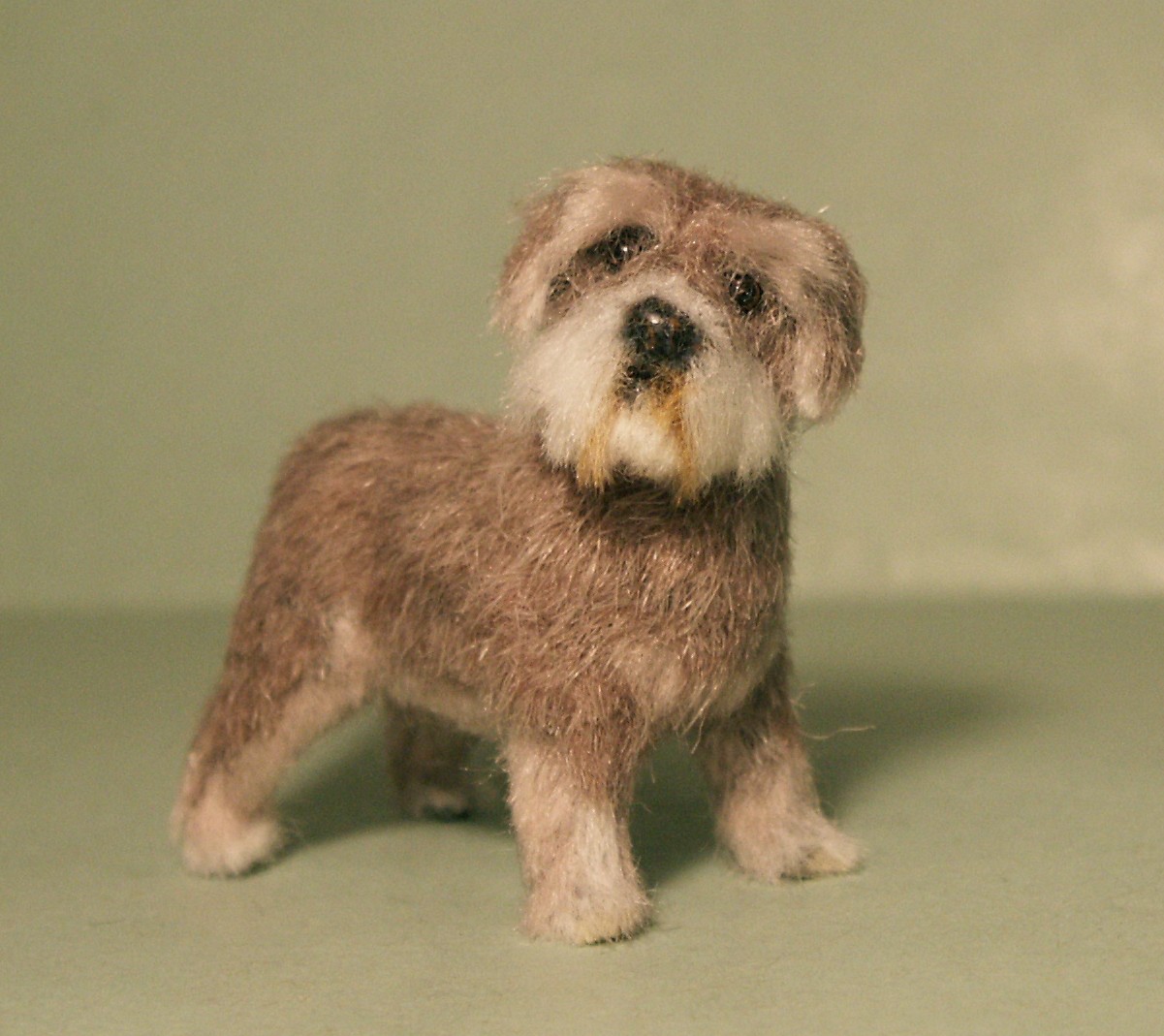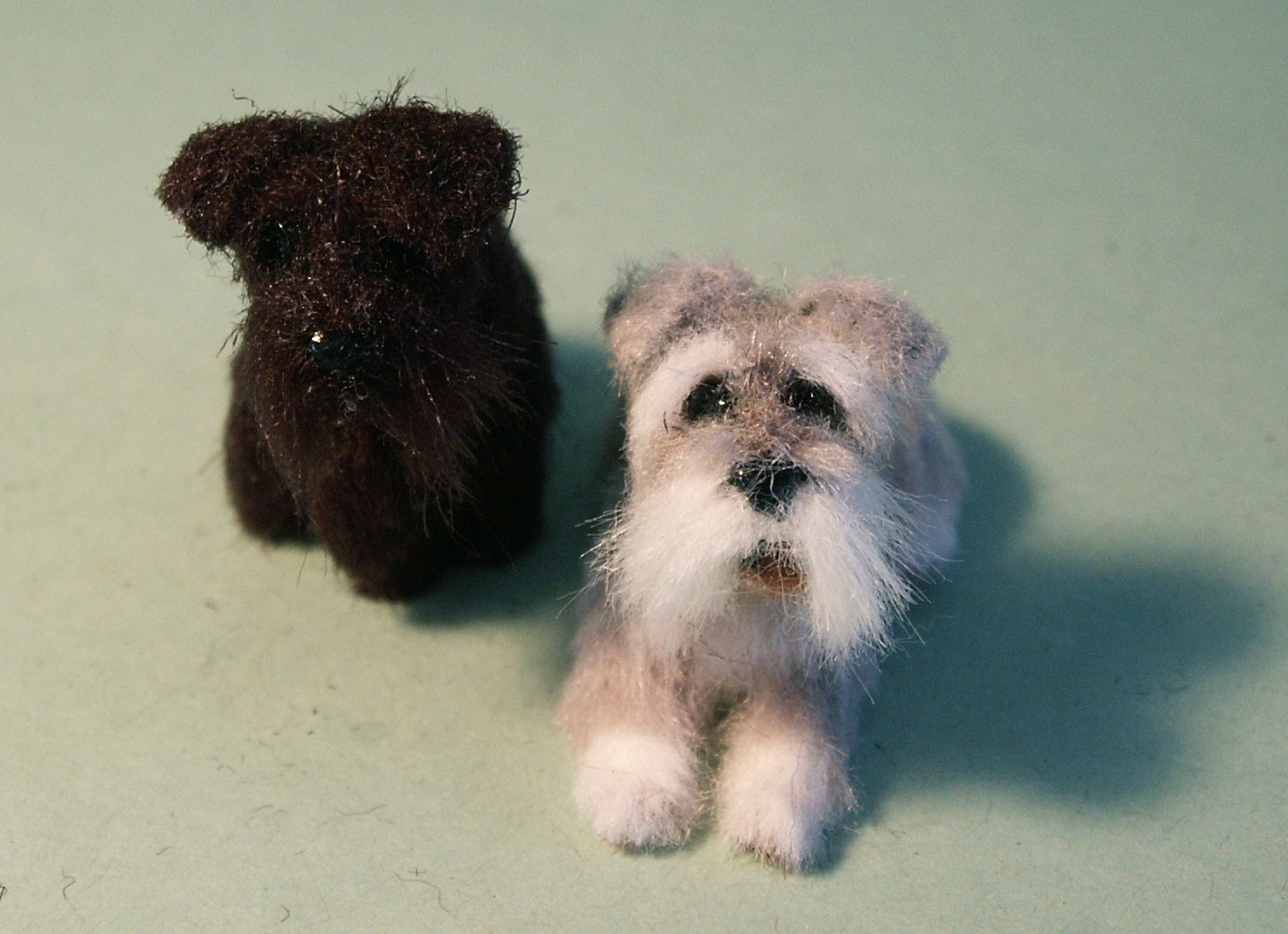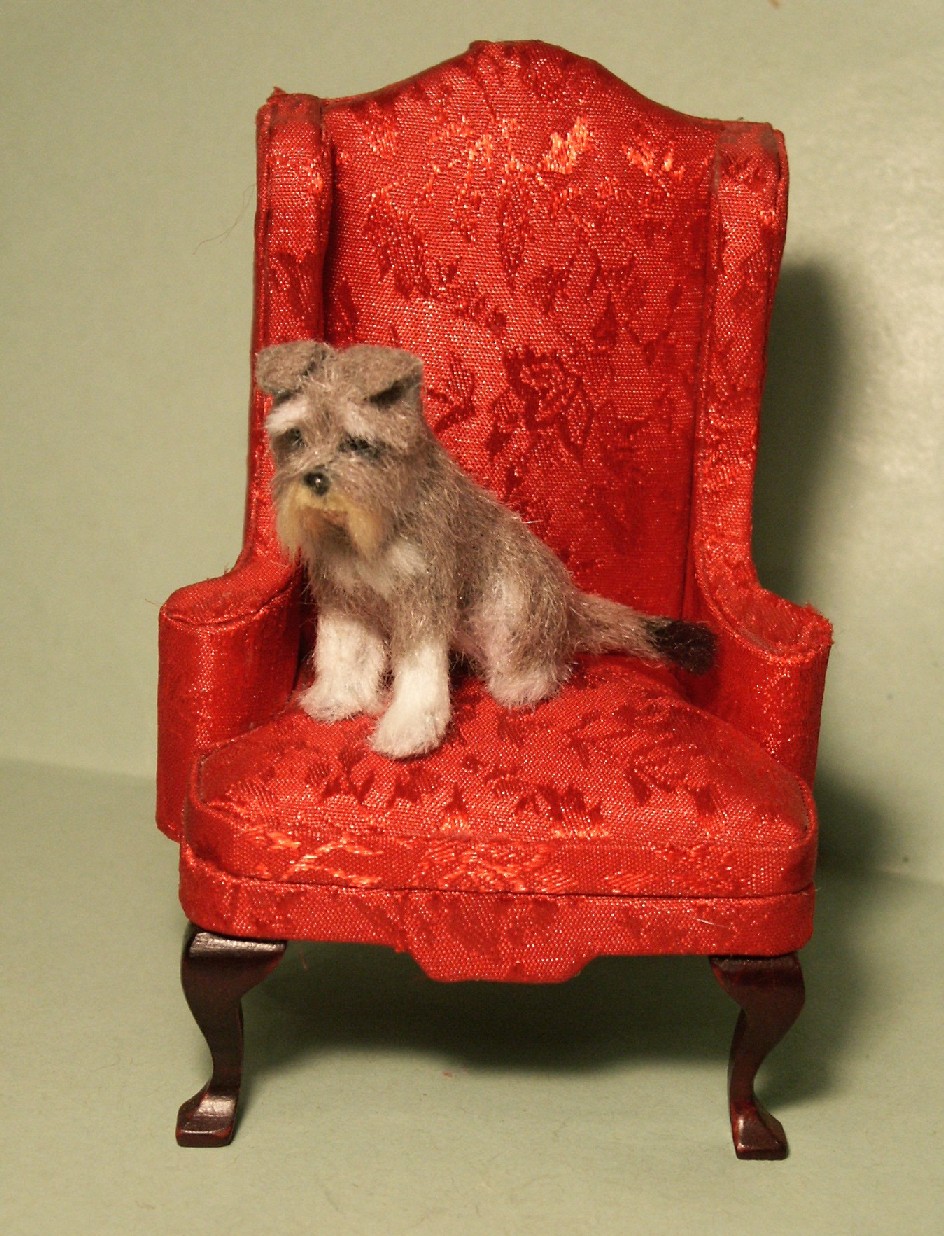 Schnauzer cross Cairn
Scottish Terrier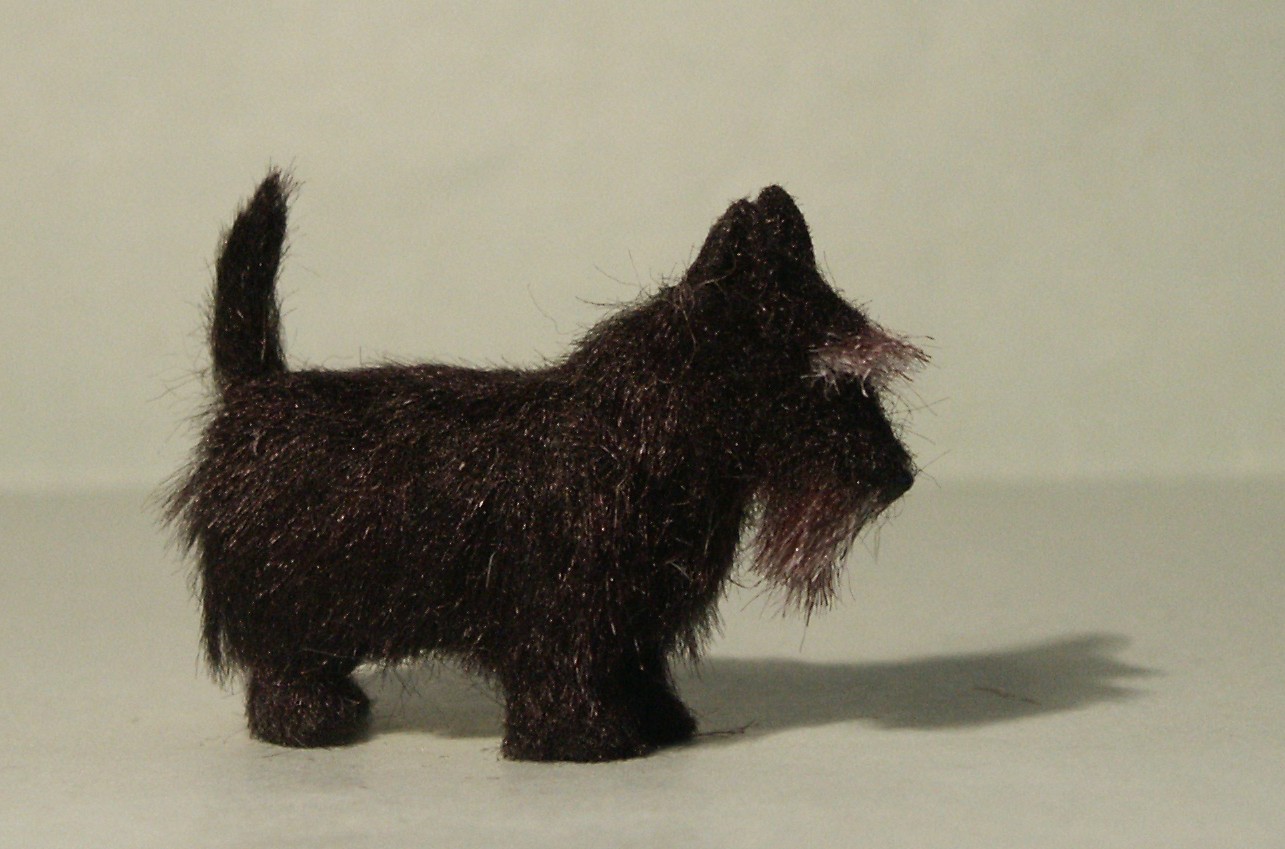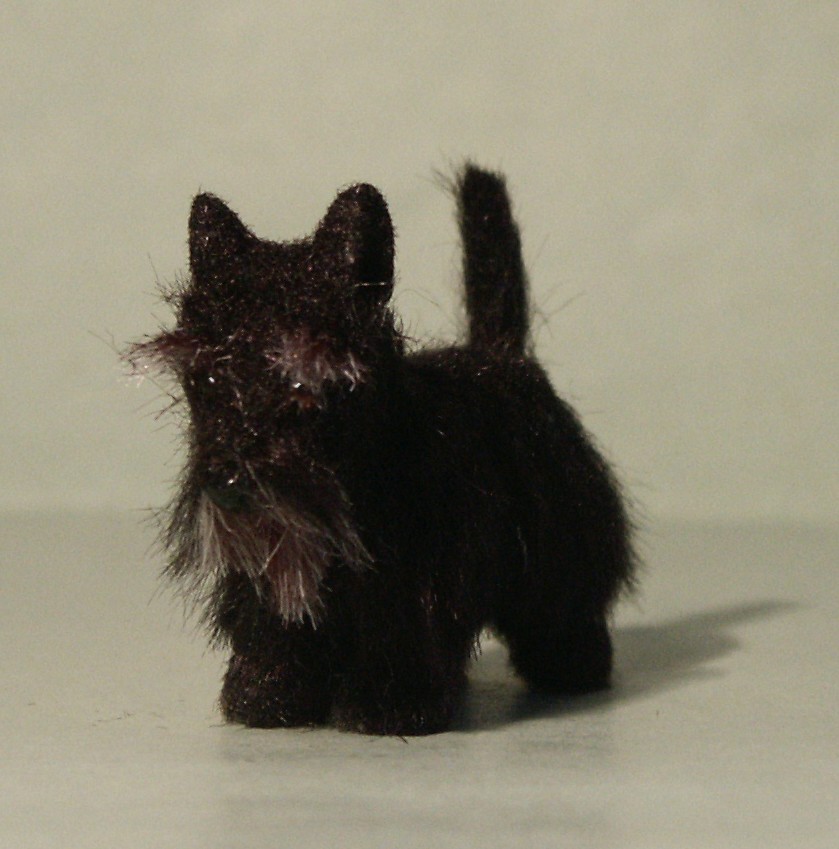 Shetland Sheepdog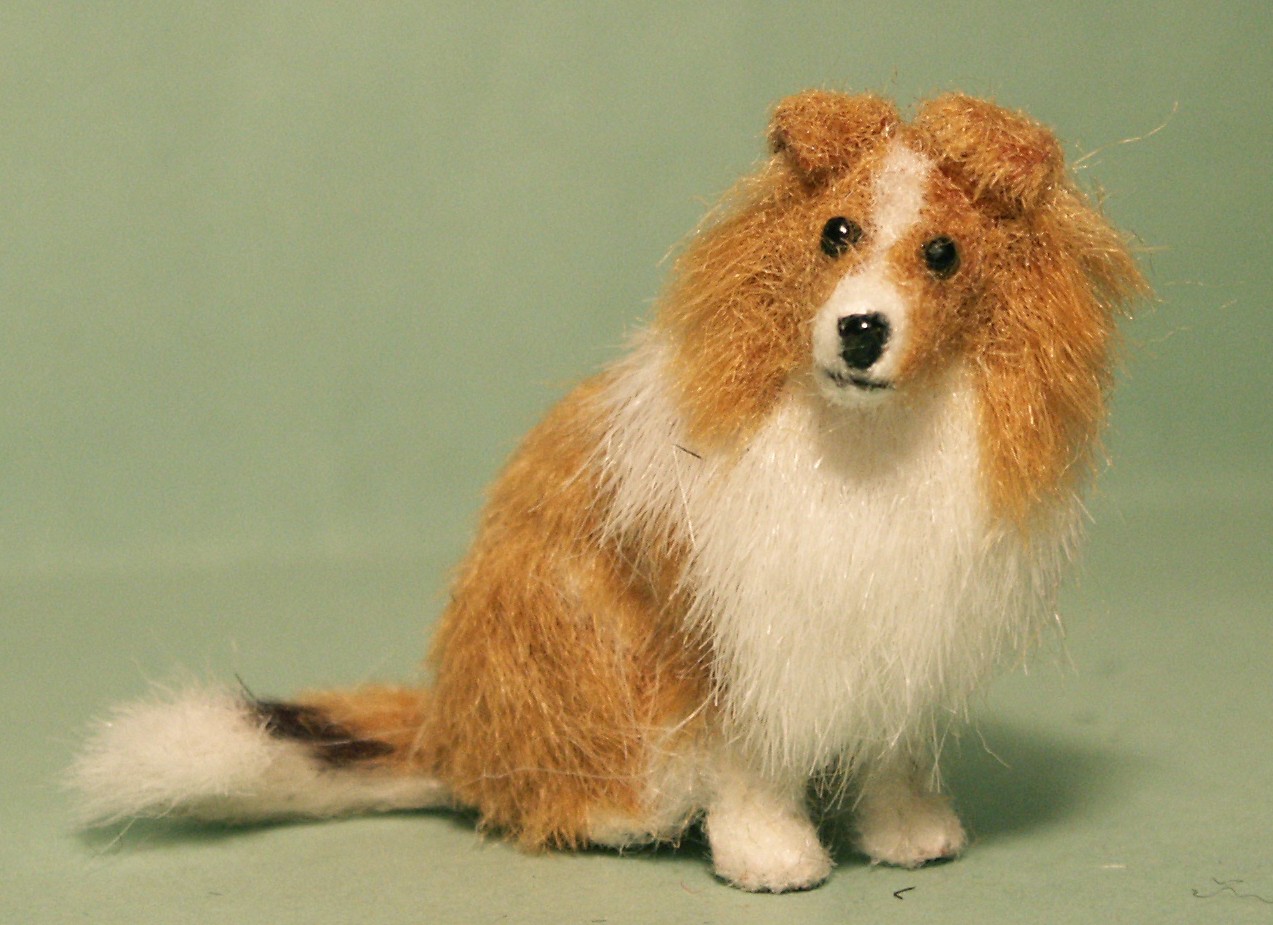 "You found a puddle! No its nothing to do with me."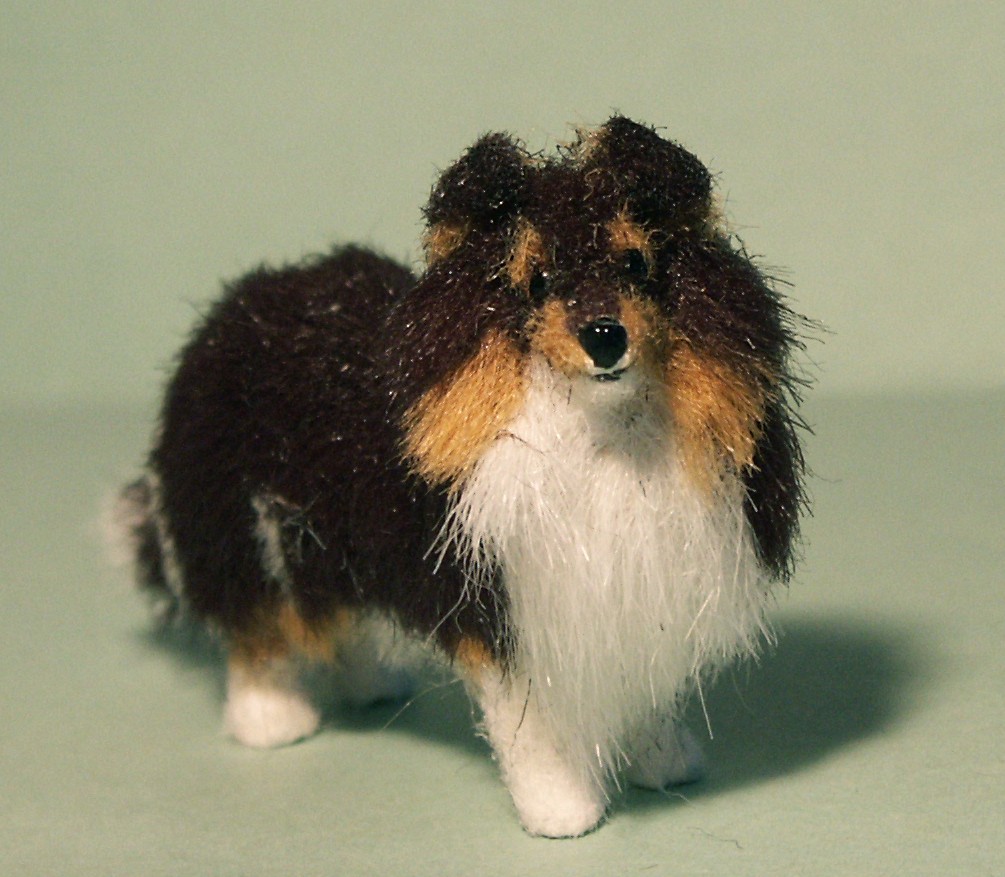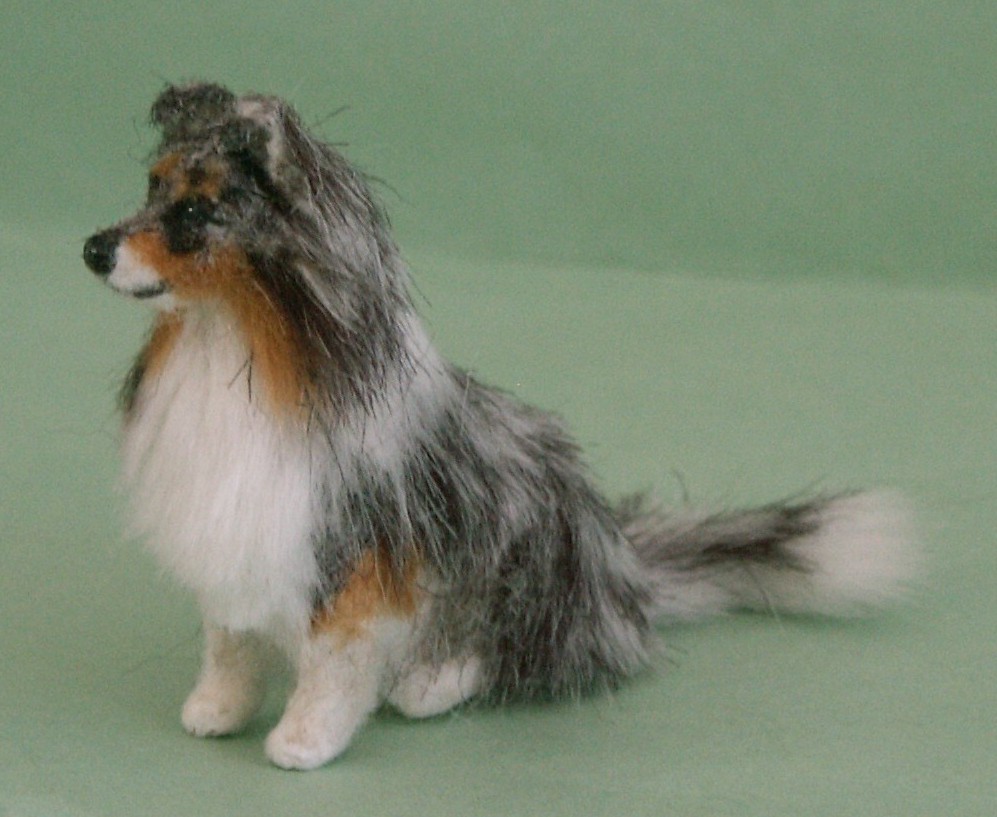 Shih Tzu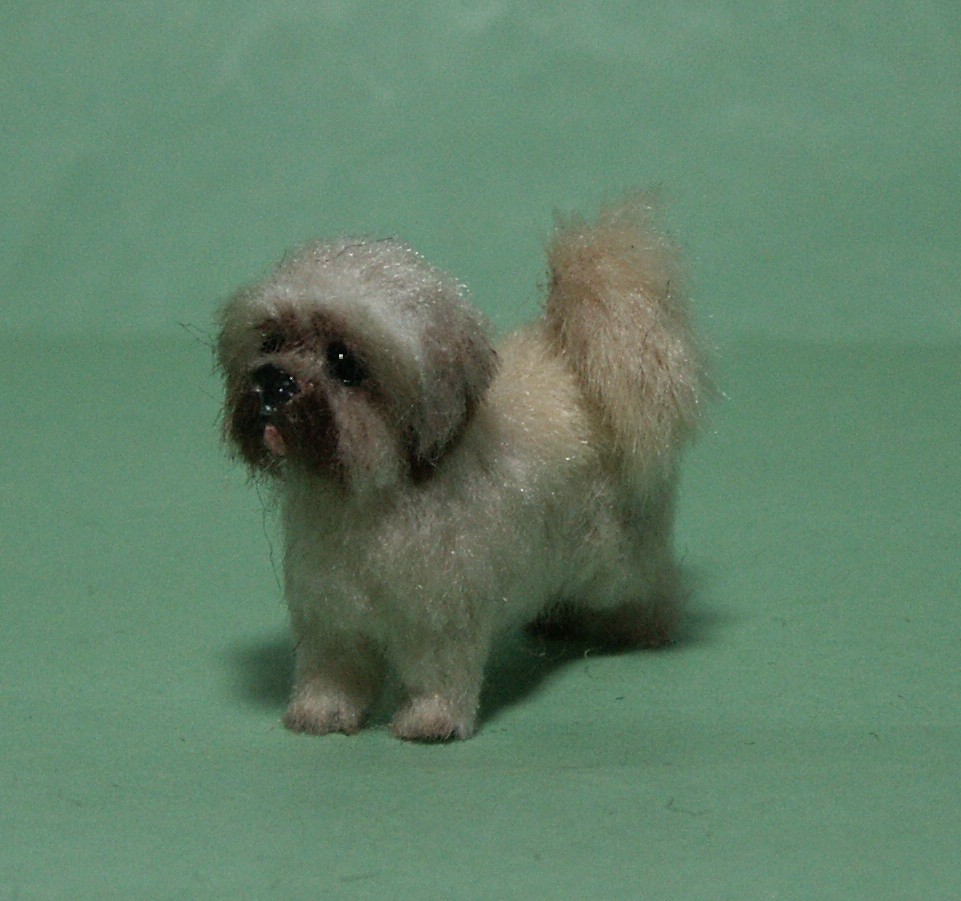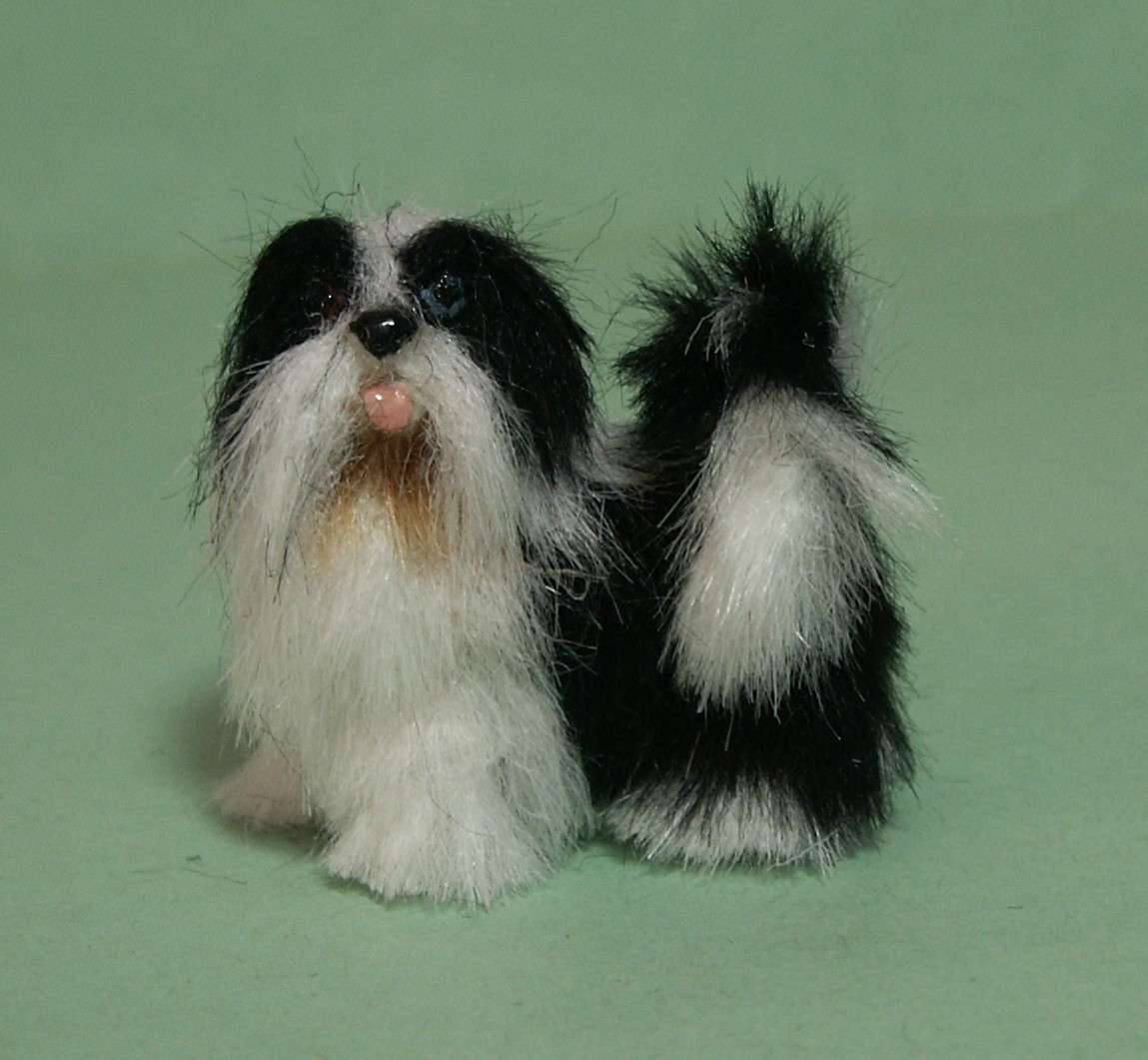 Springer Spaniel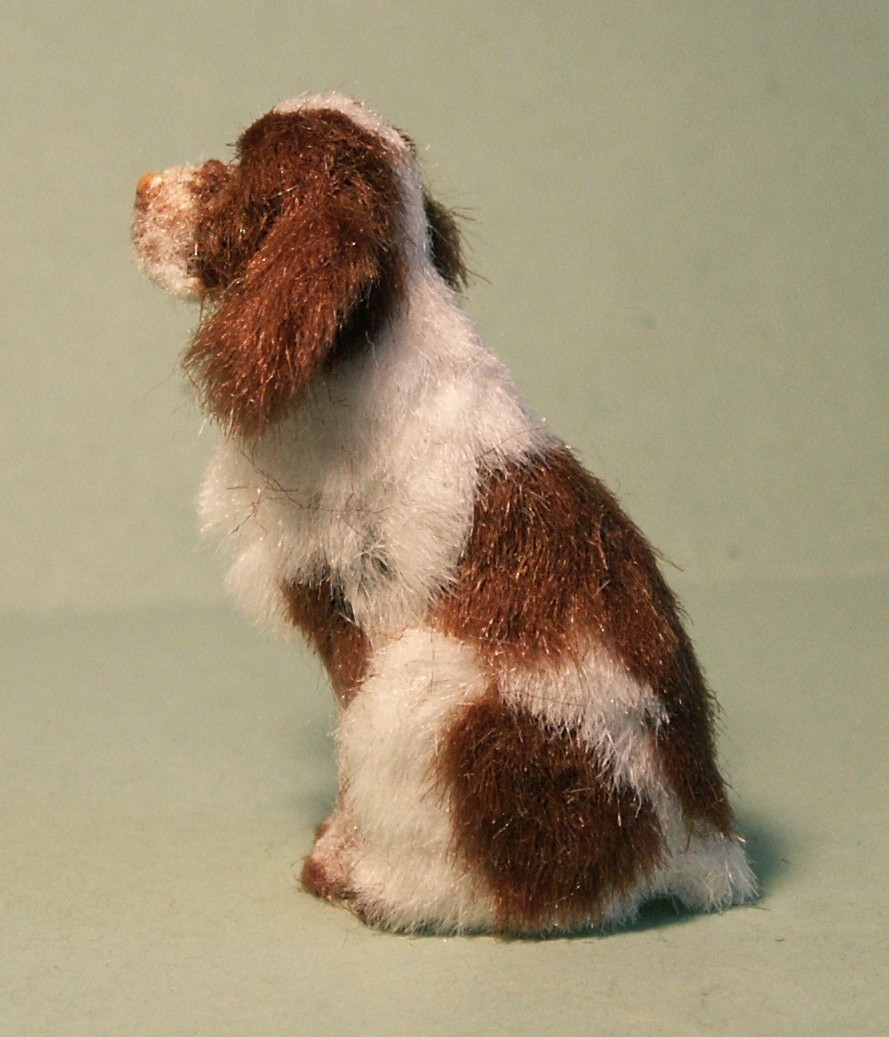 St Bernard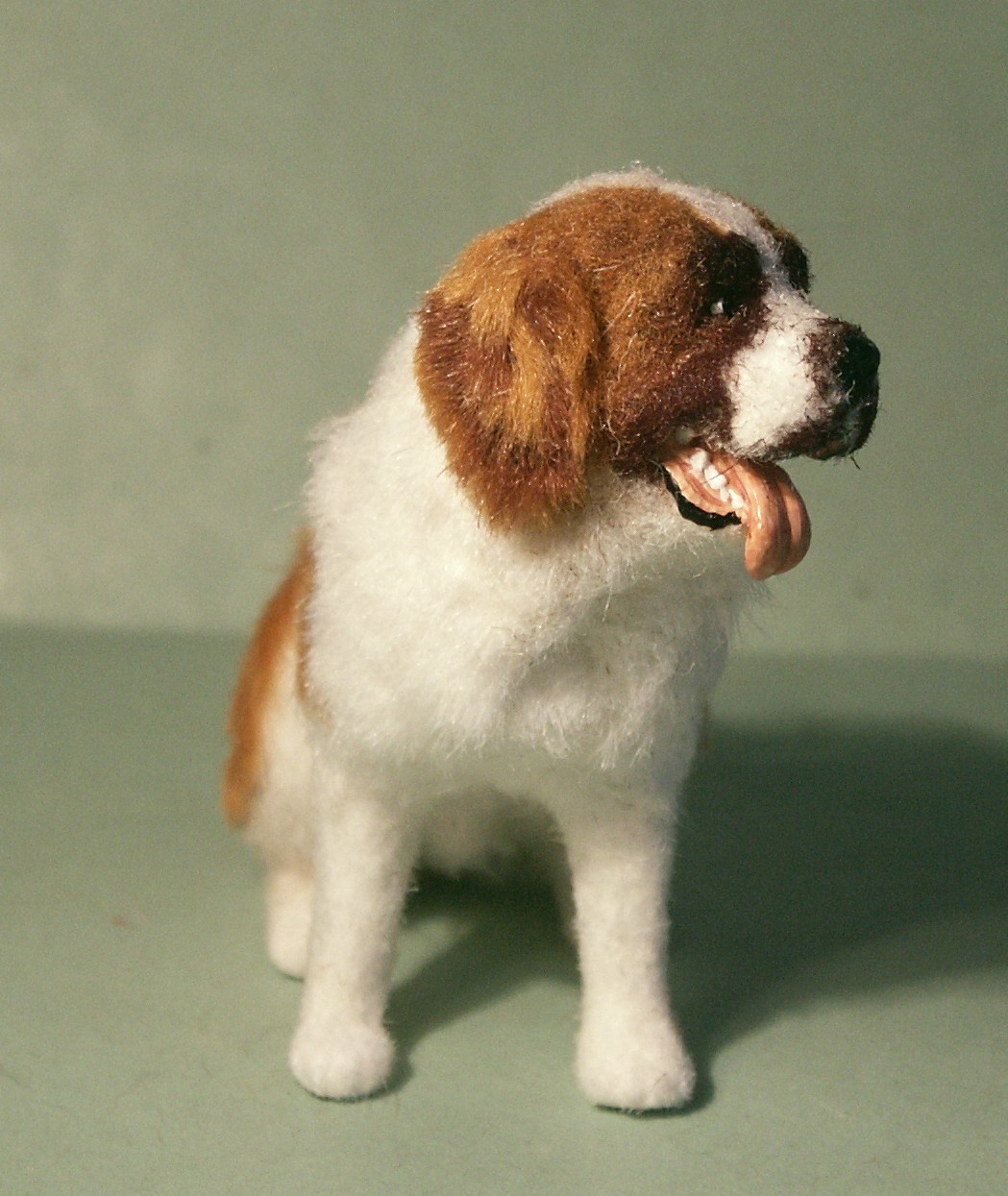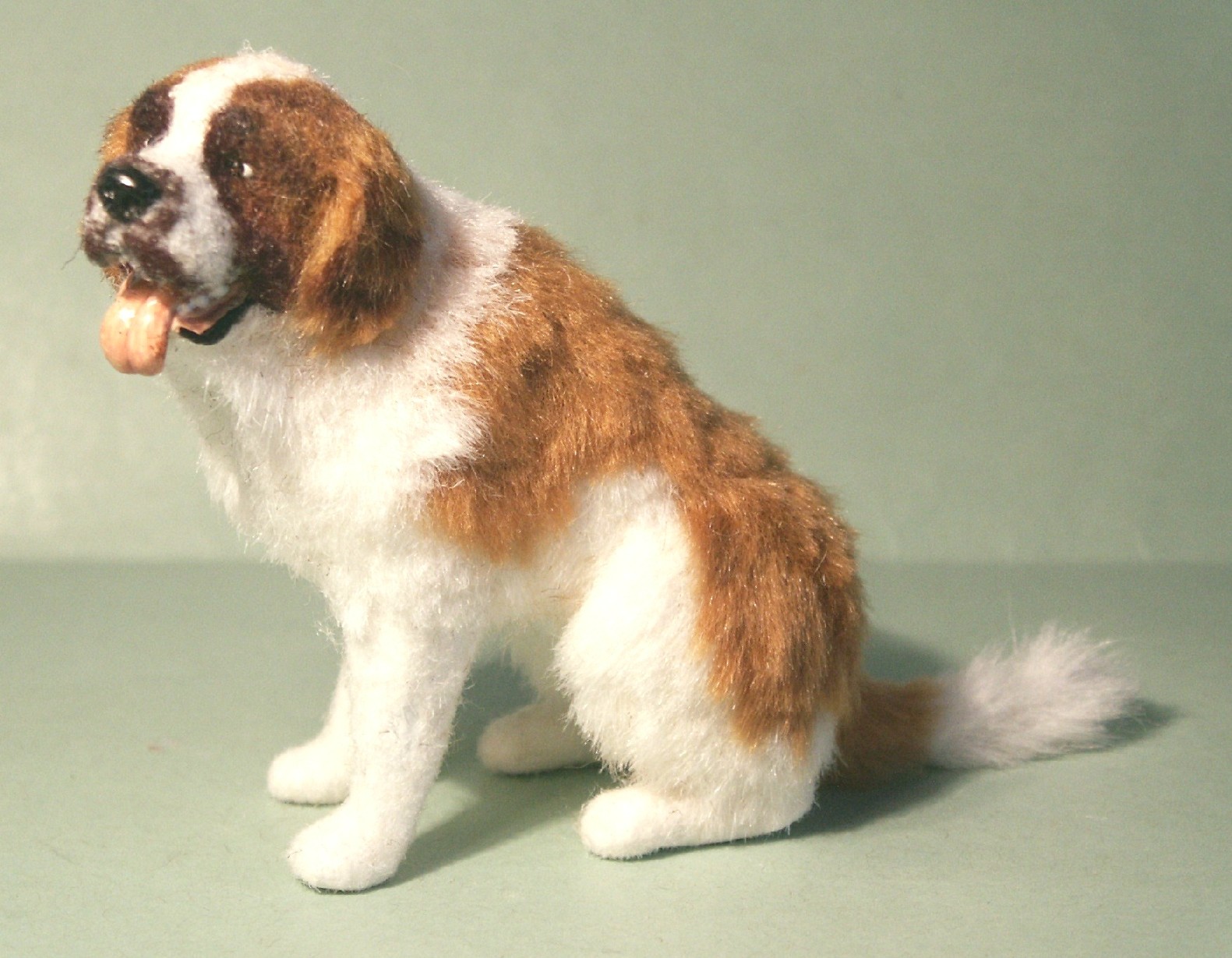 Tibetan Terrier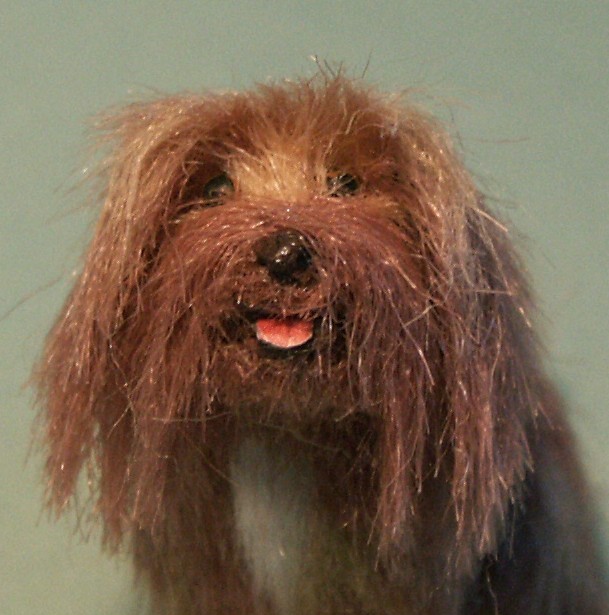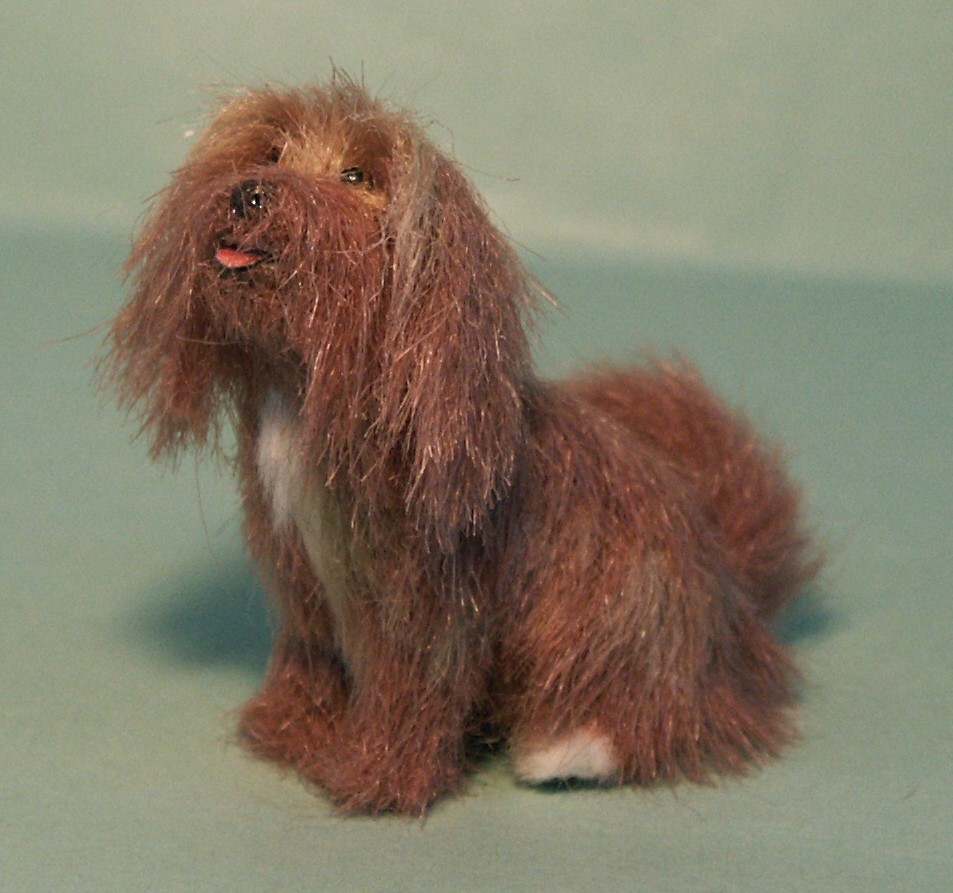 Yorkshire Terrier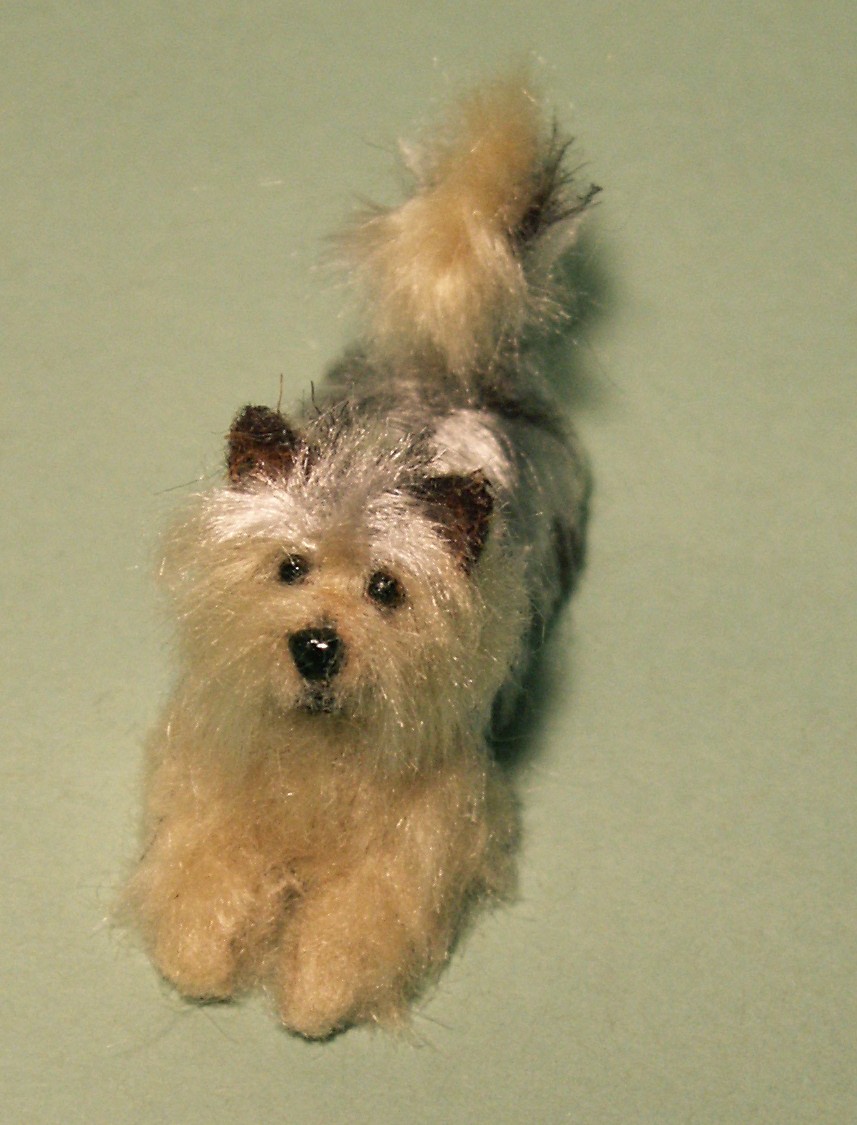 TAXIDERMY
Taxidermy Gazelle Head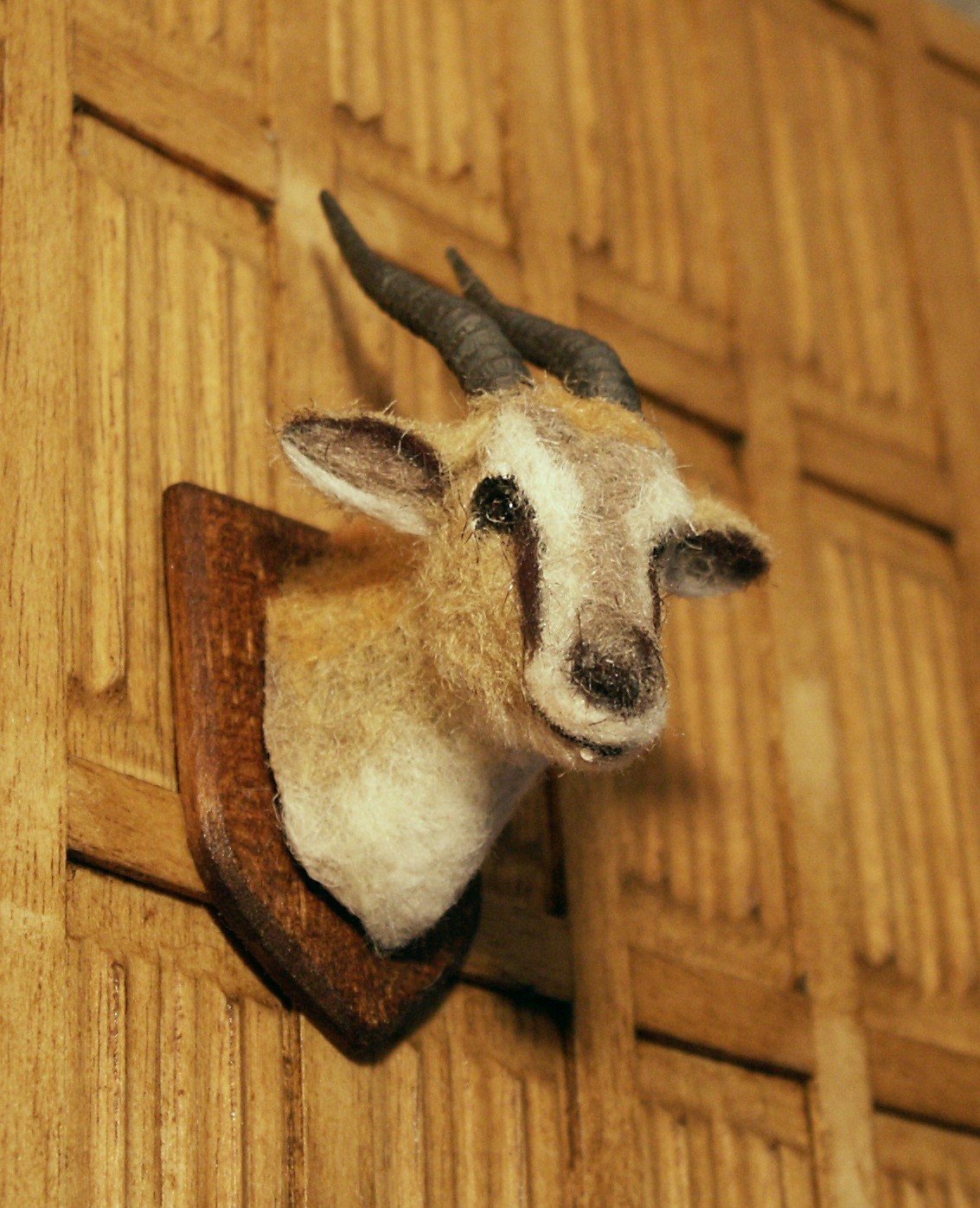 Stuffed Dodo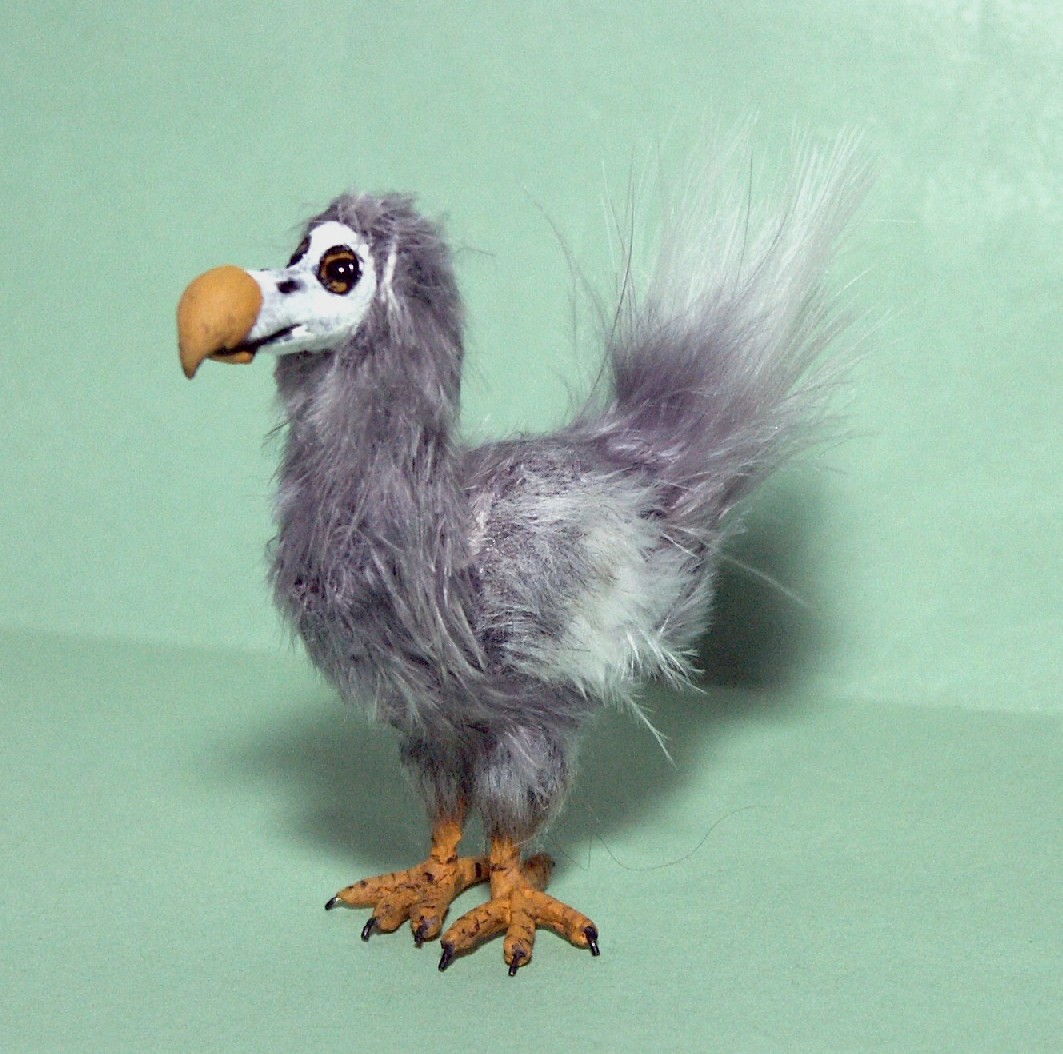 Stuffed Leopard
Stuffed Grey Squirrel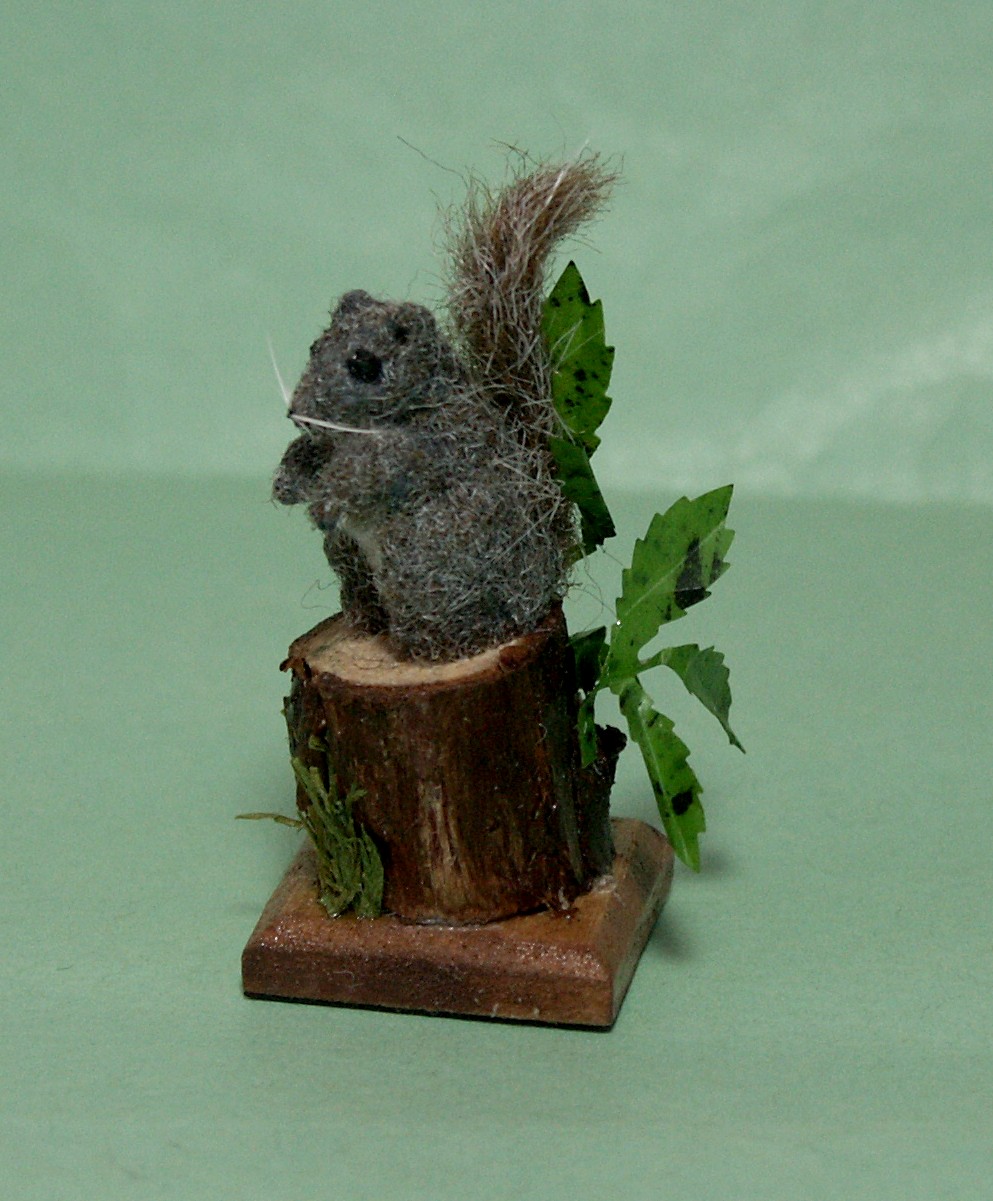 Tiger Skin Rug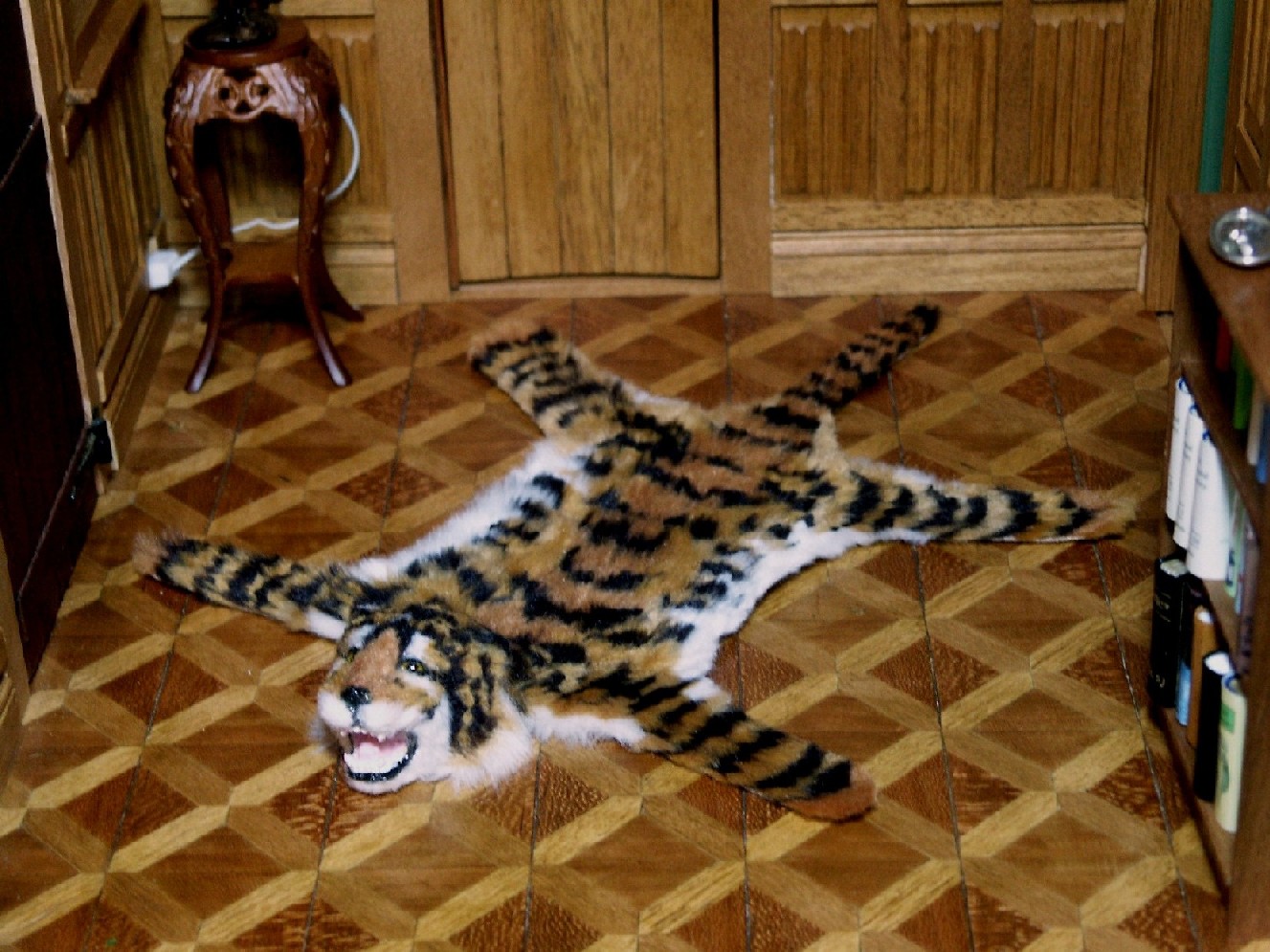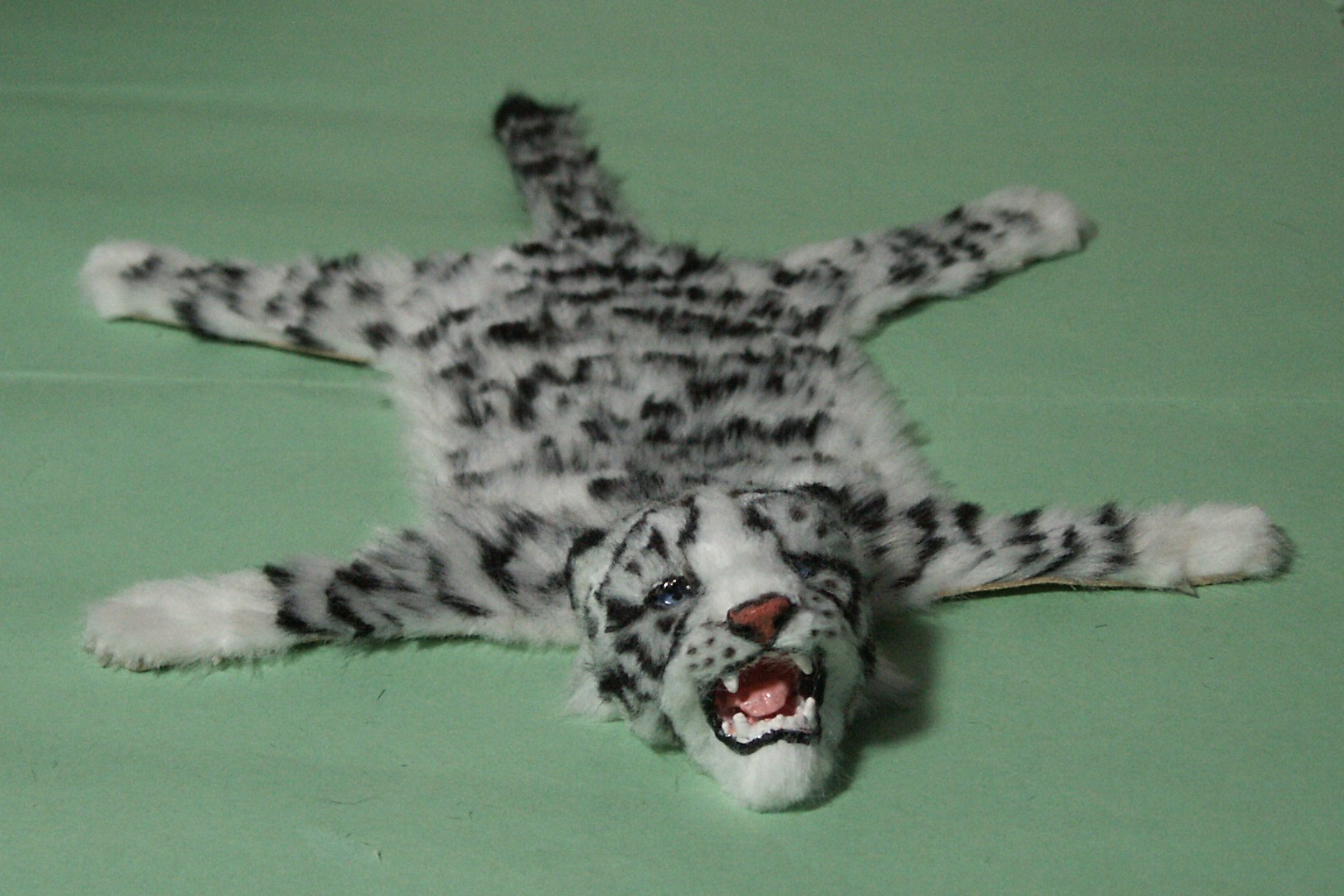 White Wolf Skin Rug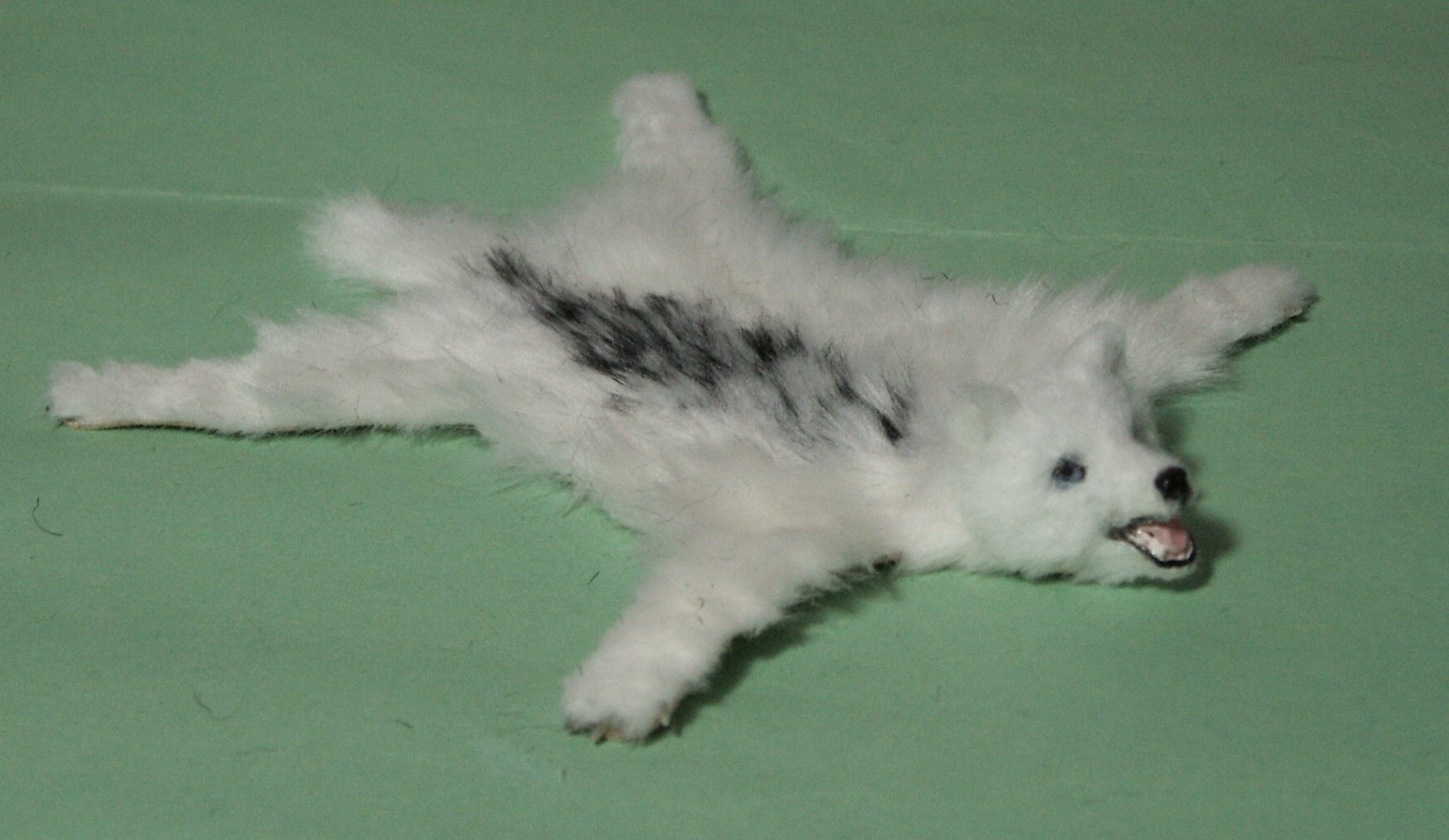 OTHER ANIMALS
Bunnies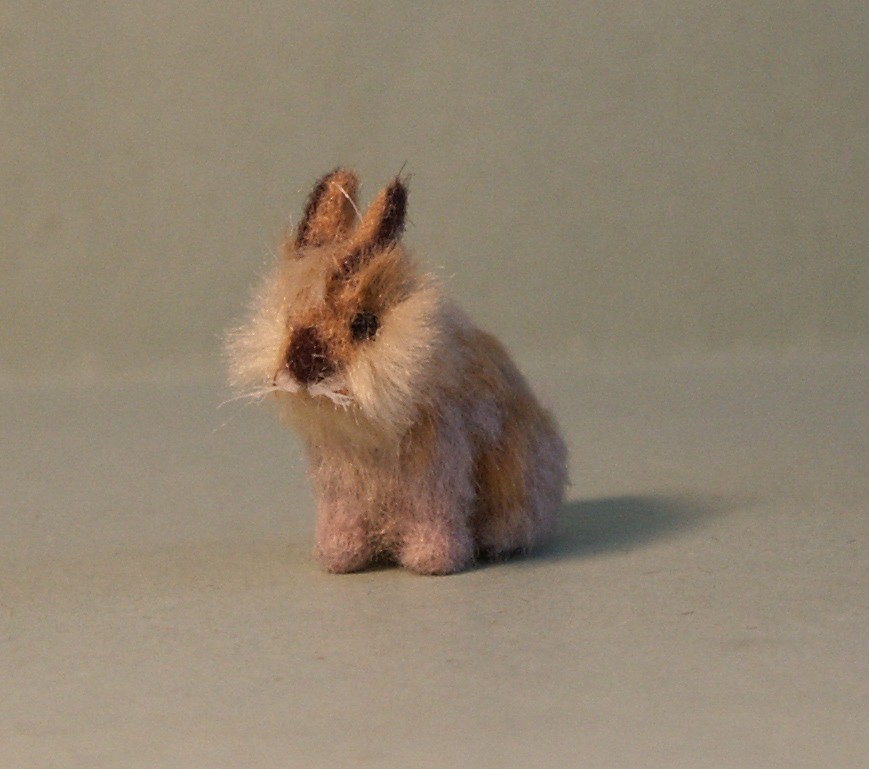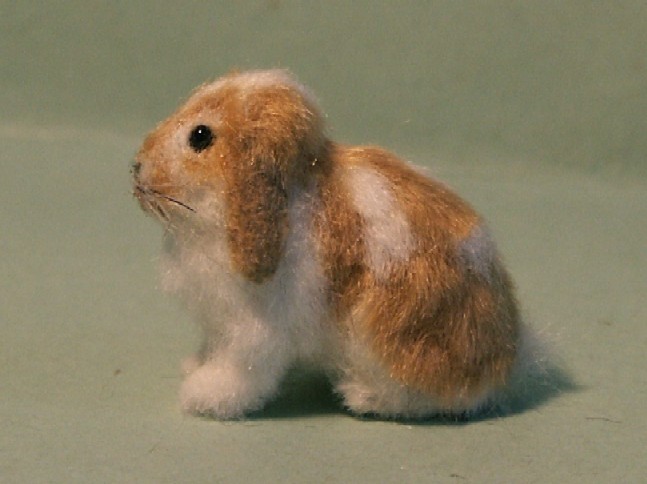 Lionhead Rabbit Dwarf Lop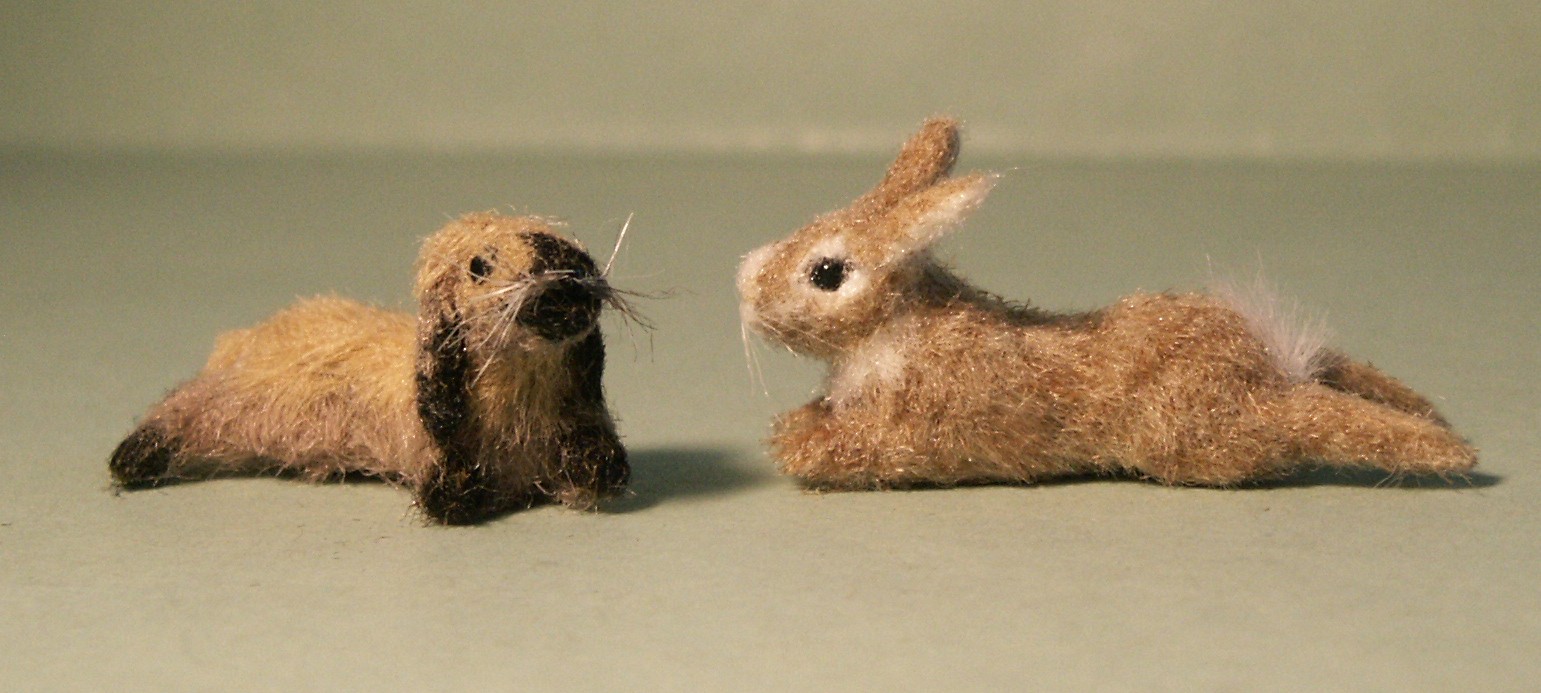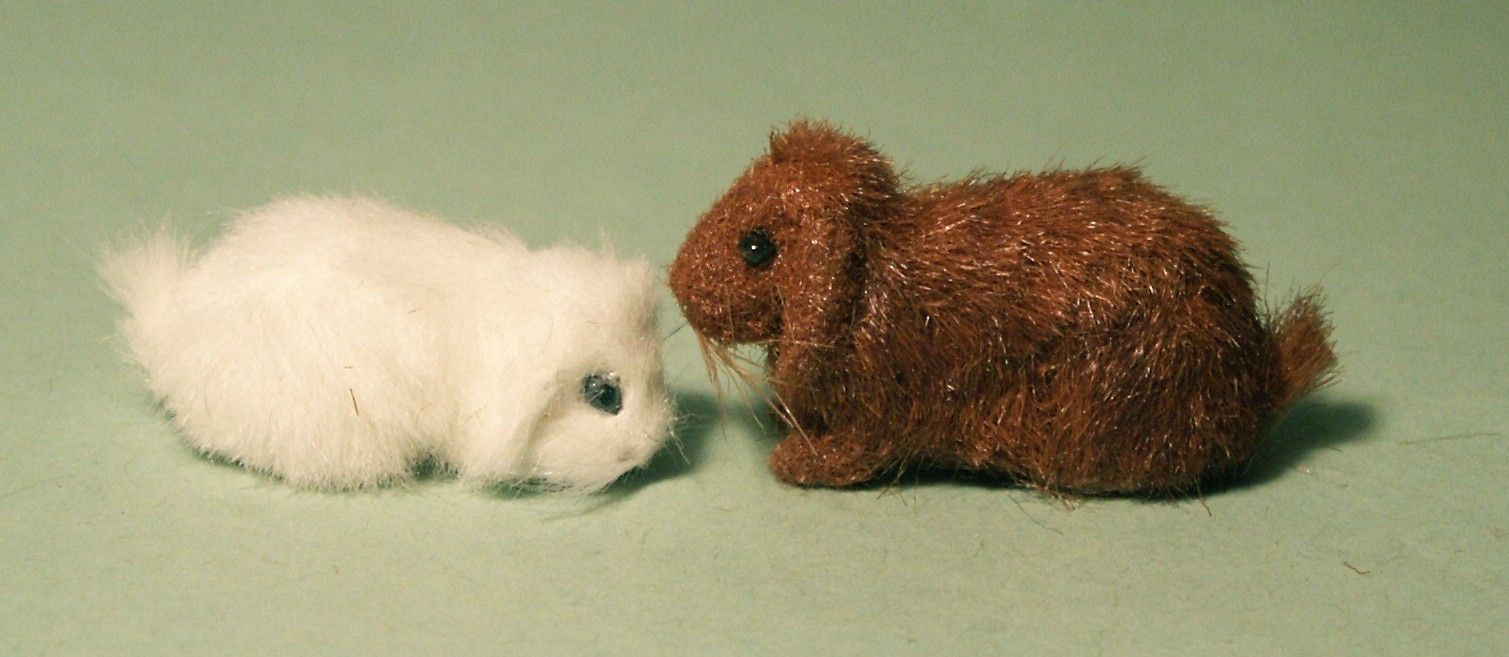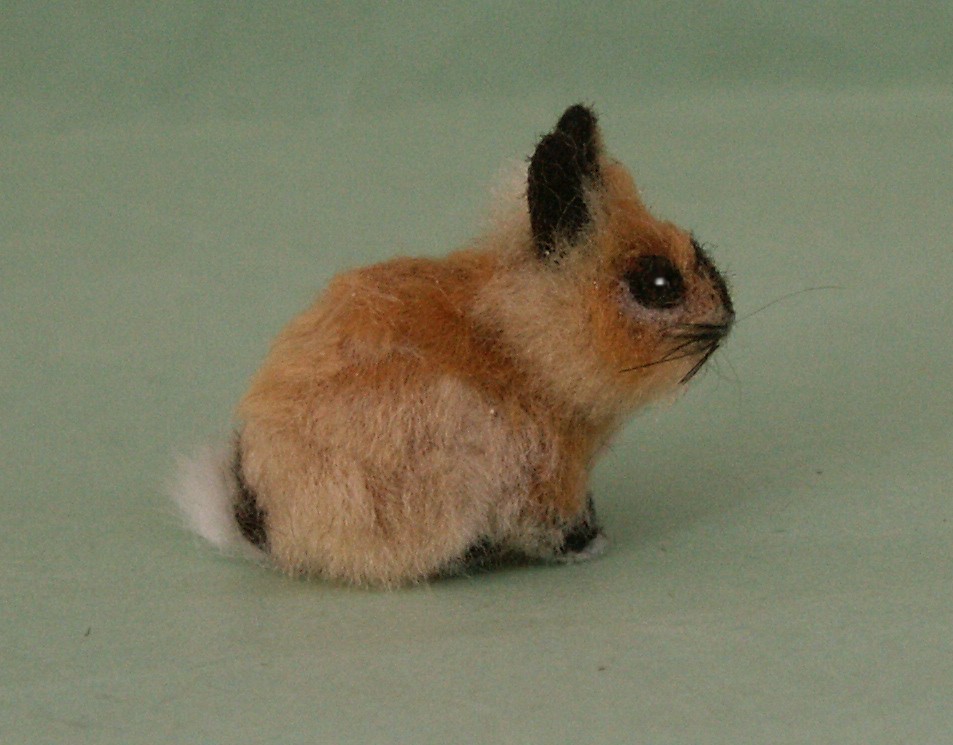 Dapple grey horse
The dappling has been achieved by applying different coloured fur. This horse has a docked tail as he is going to be used for carriage driving.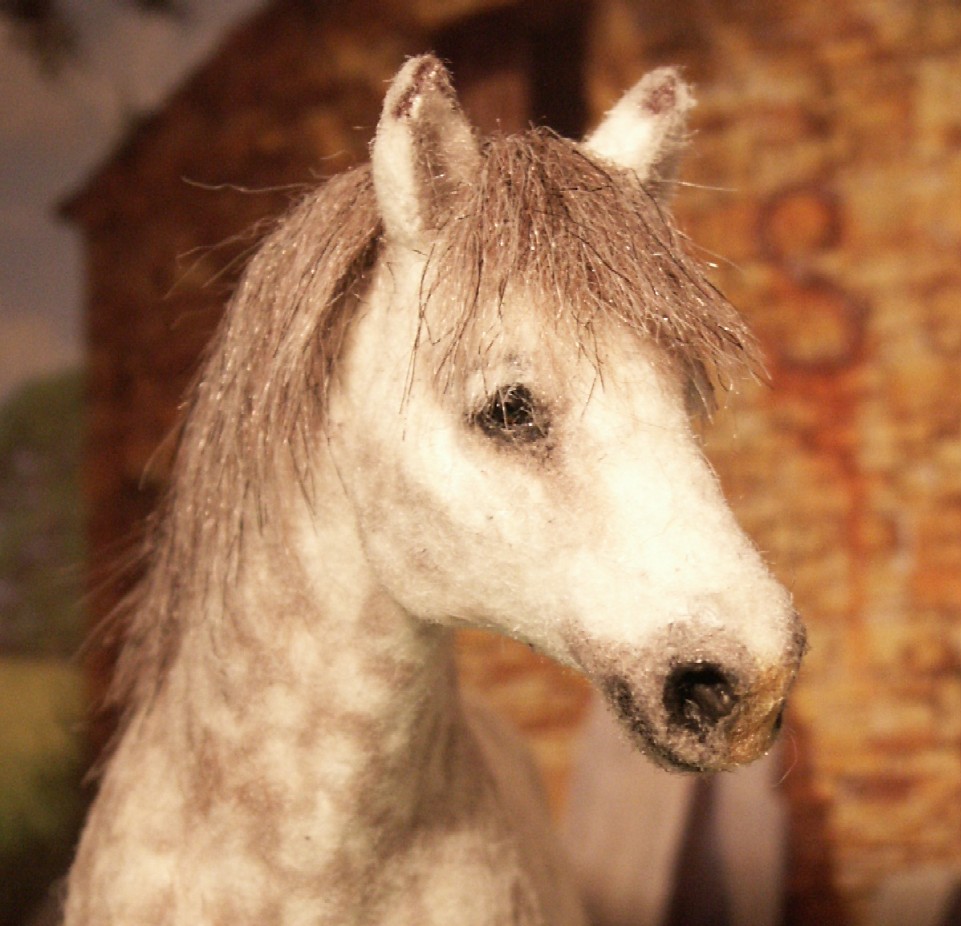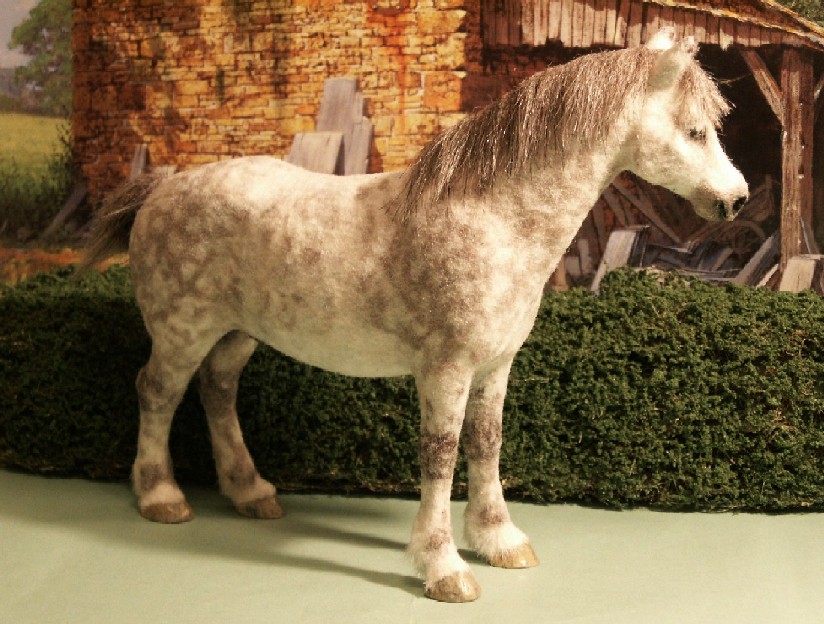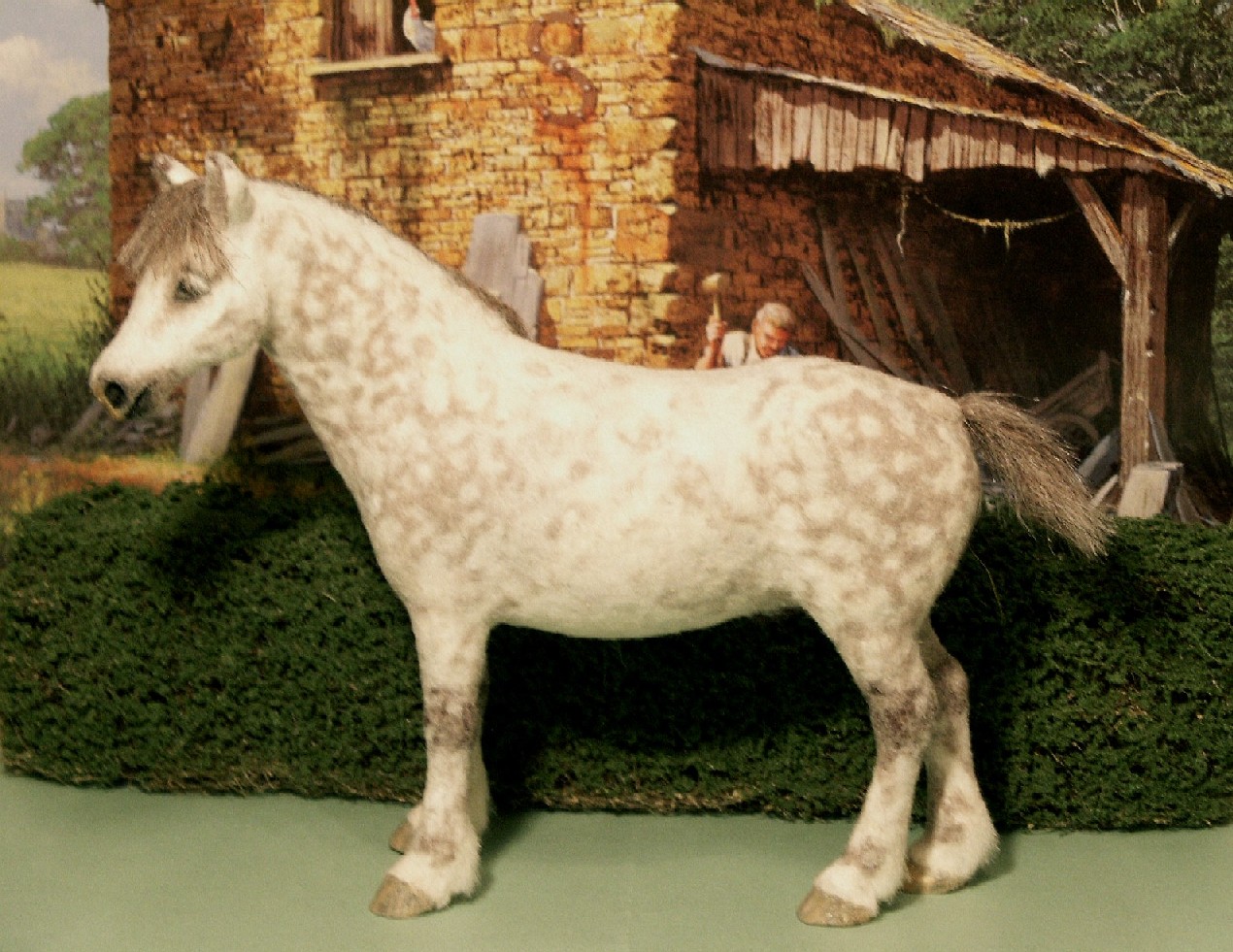 Another Carriage Horse with harness (harness can be ordered as a special commission please email litinmin@aol.com for details).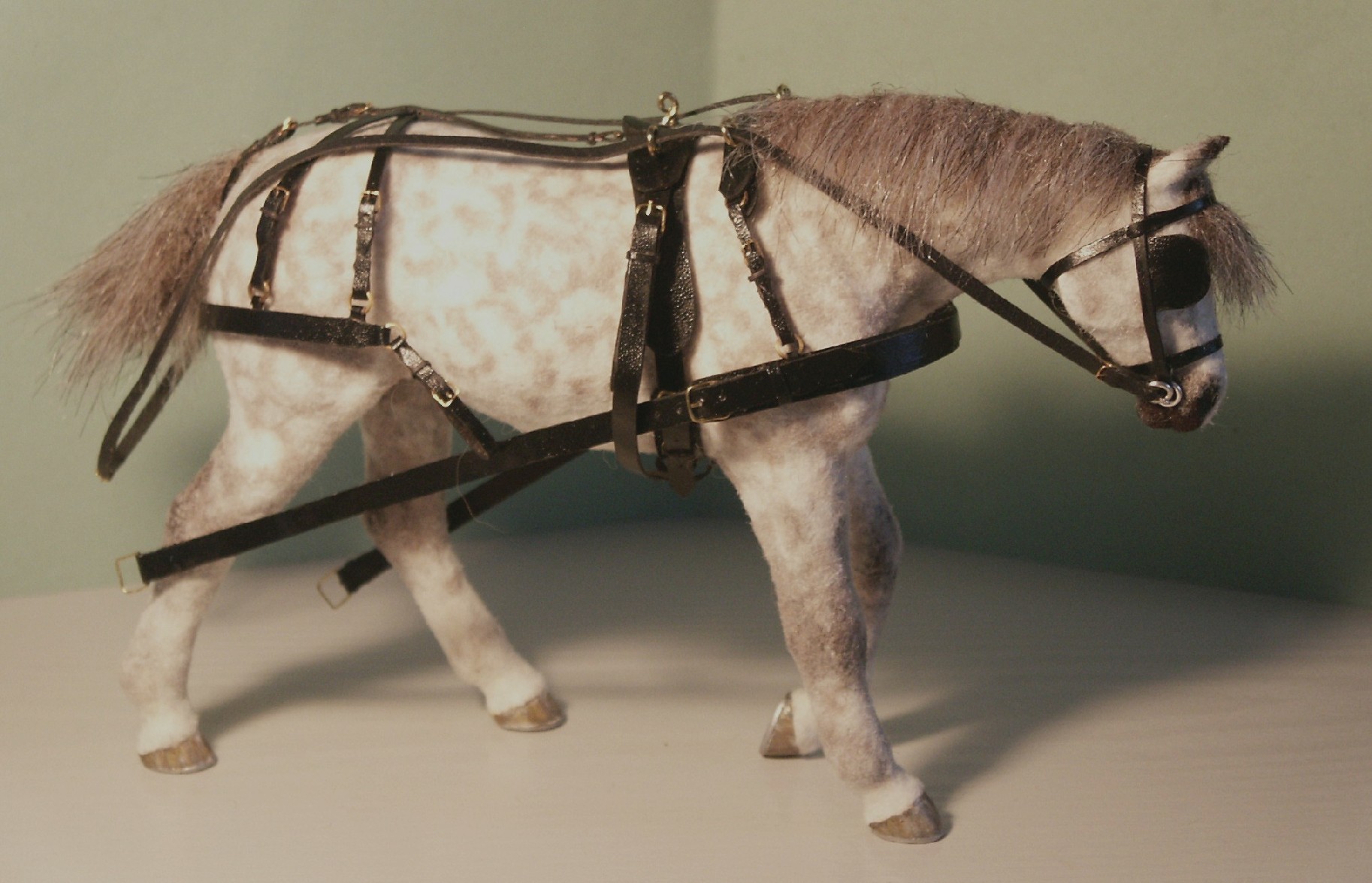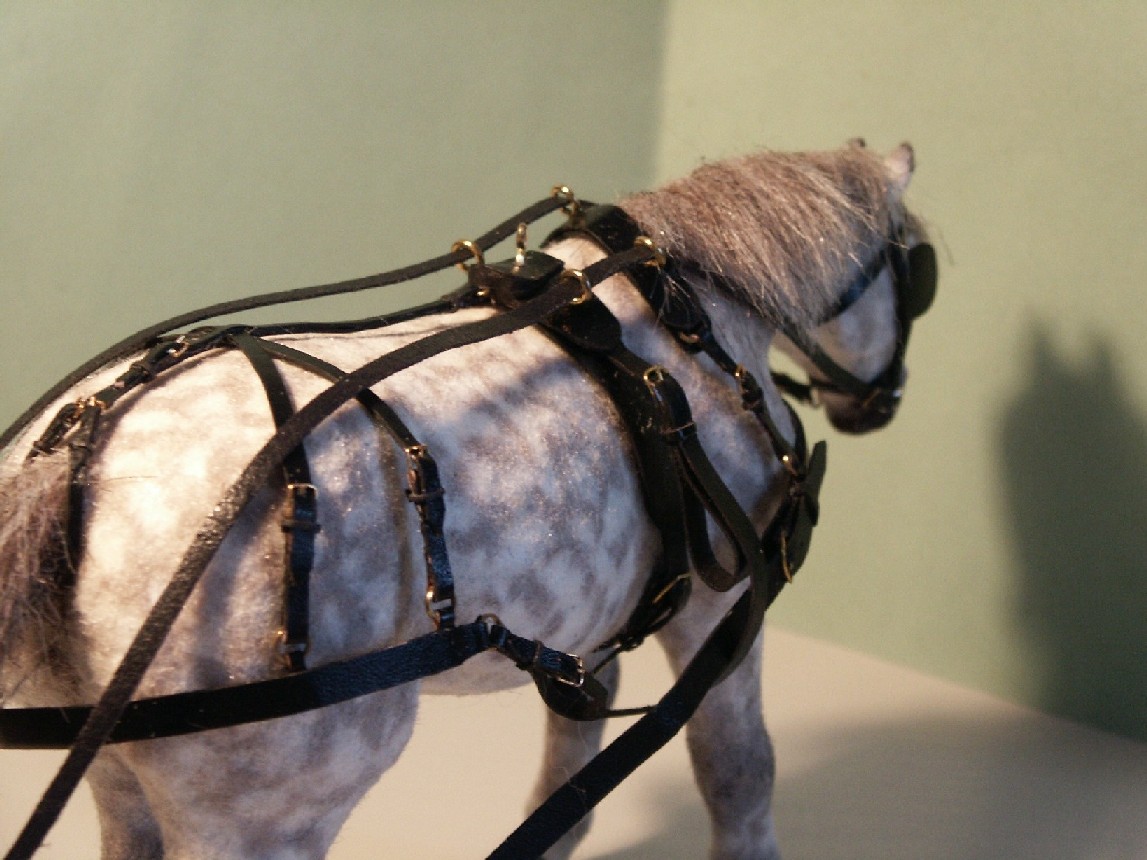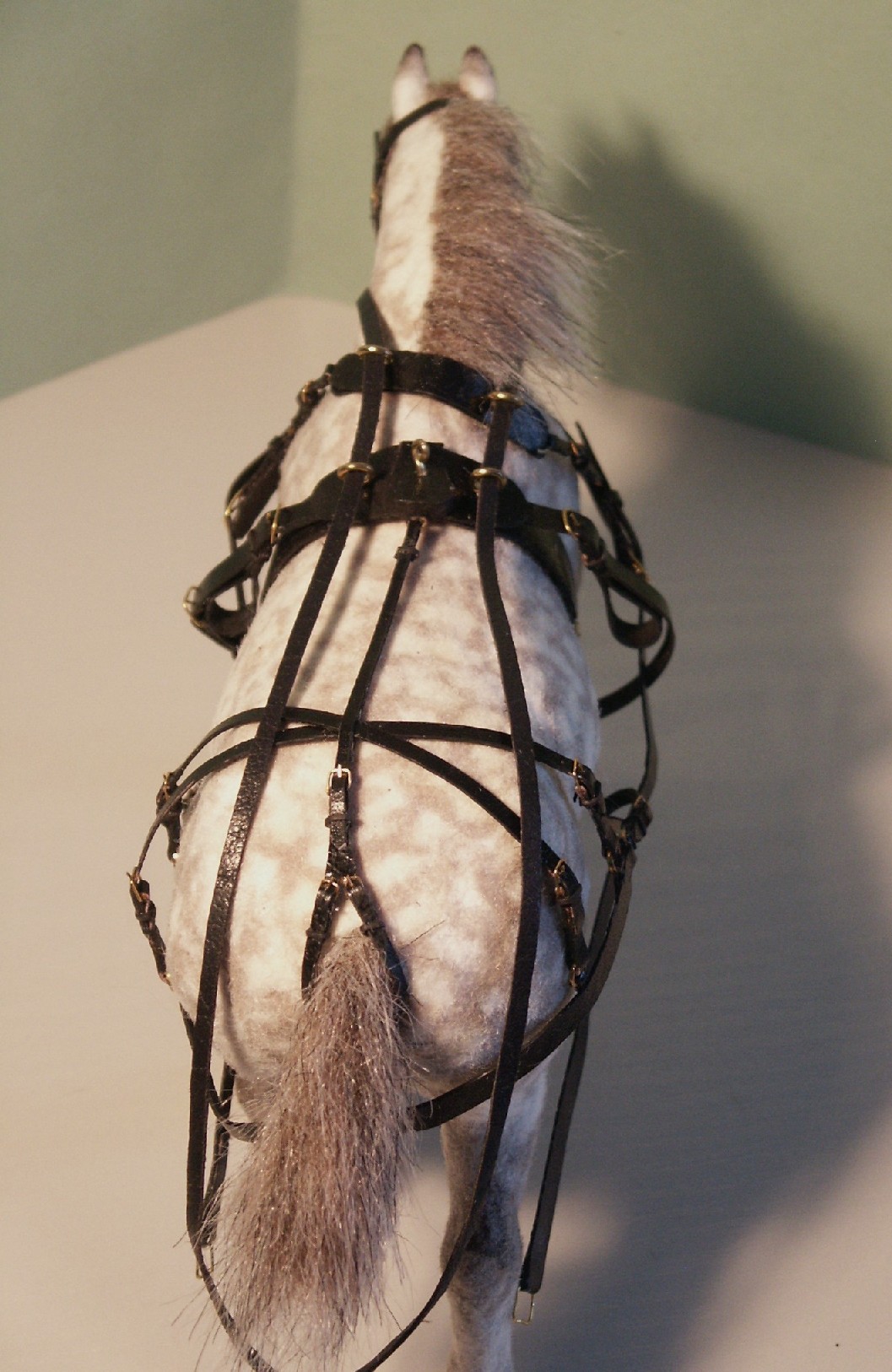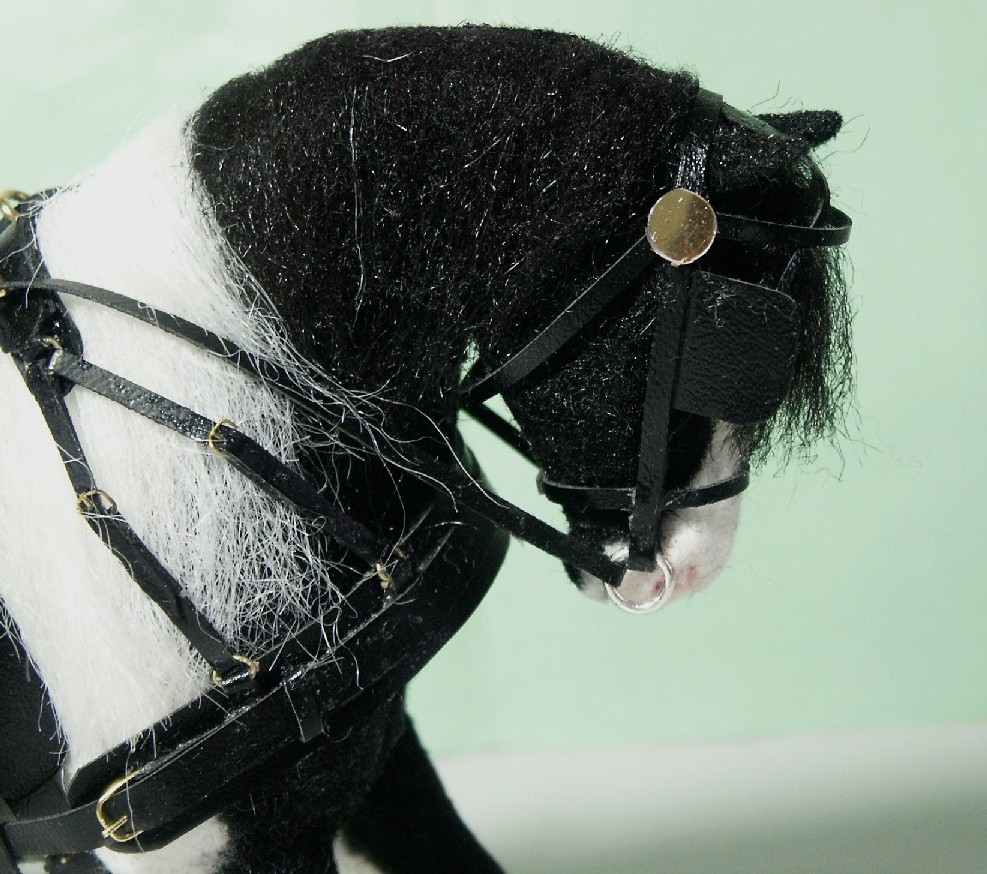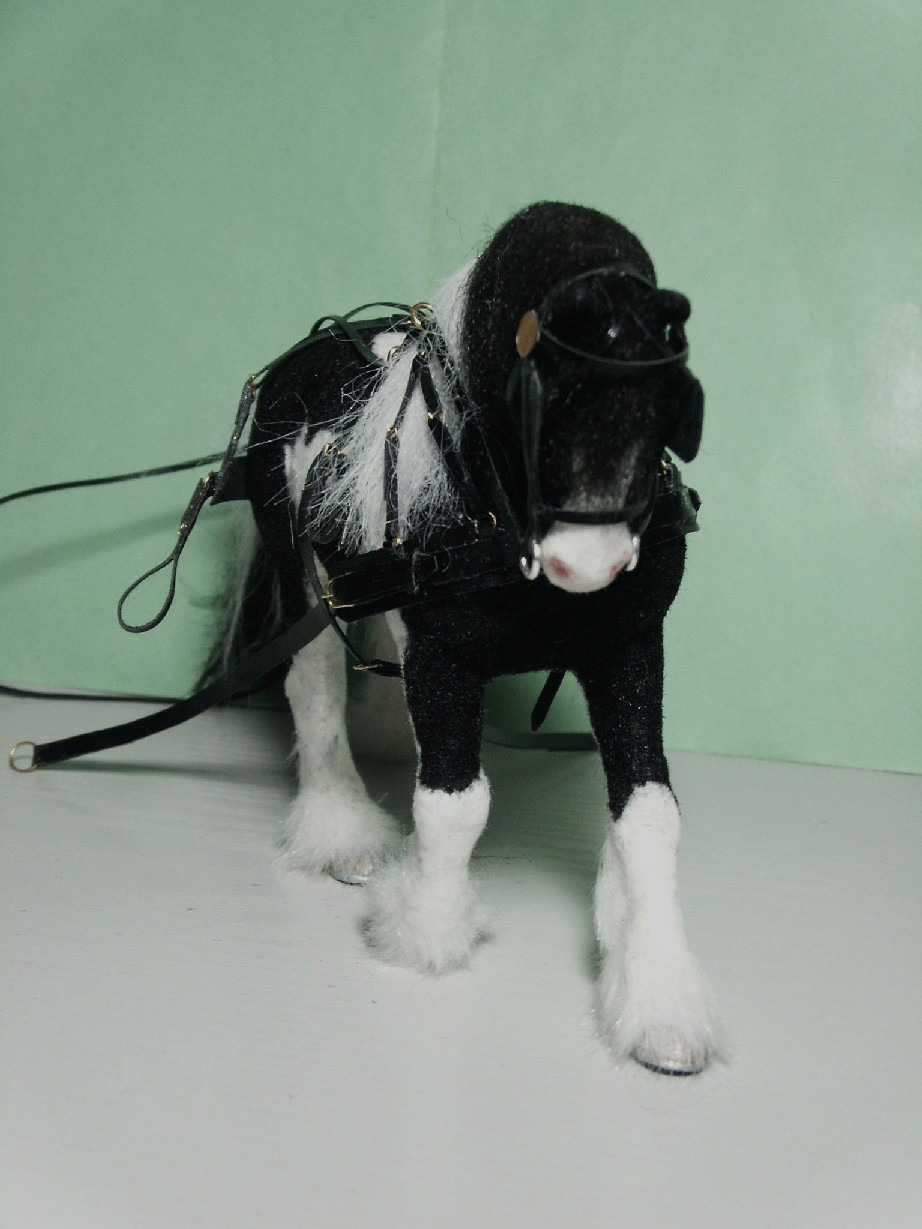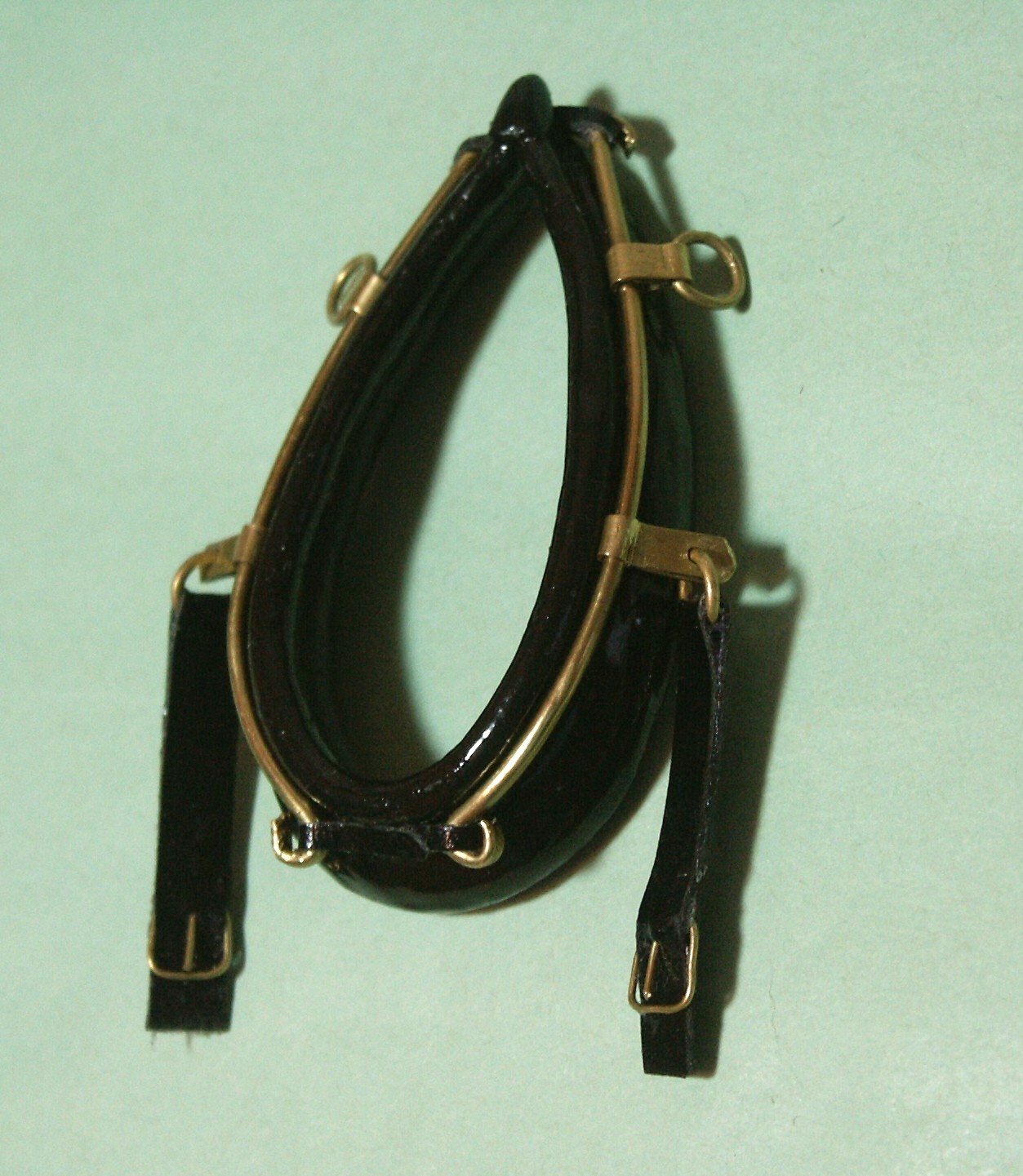 More horses: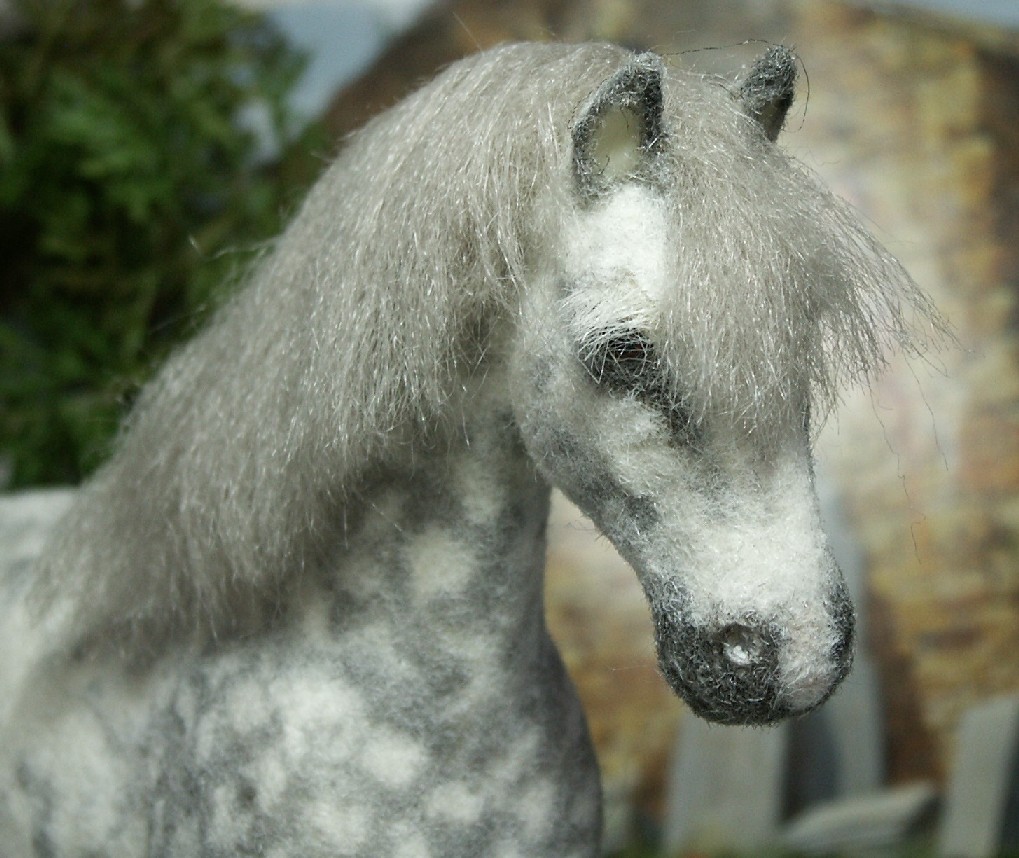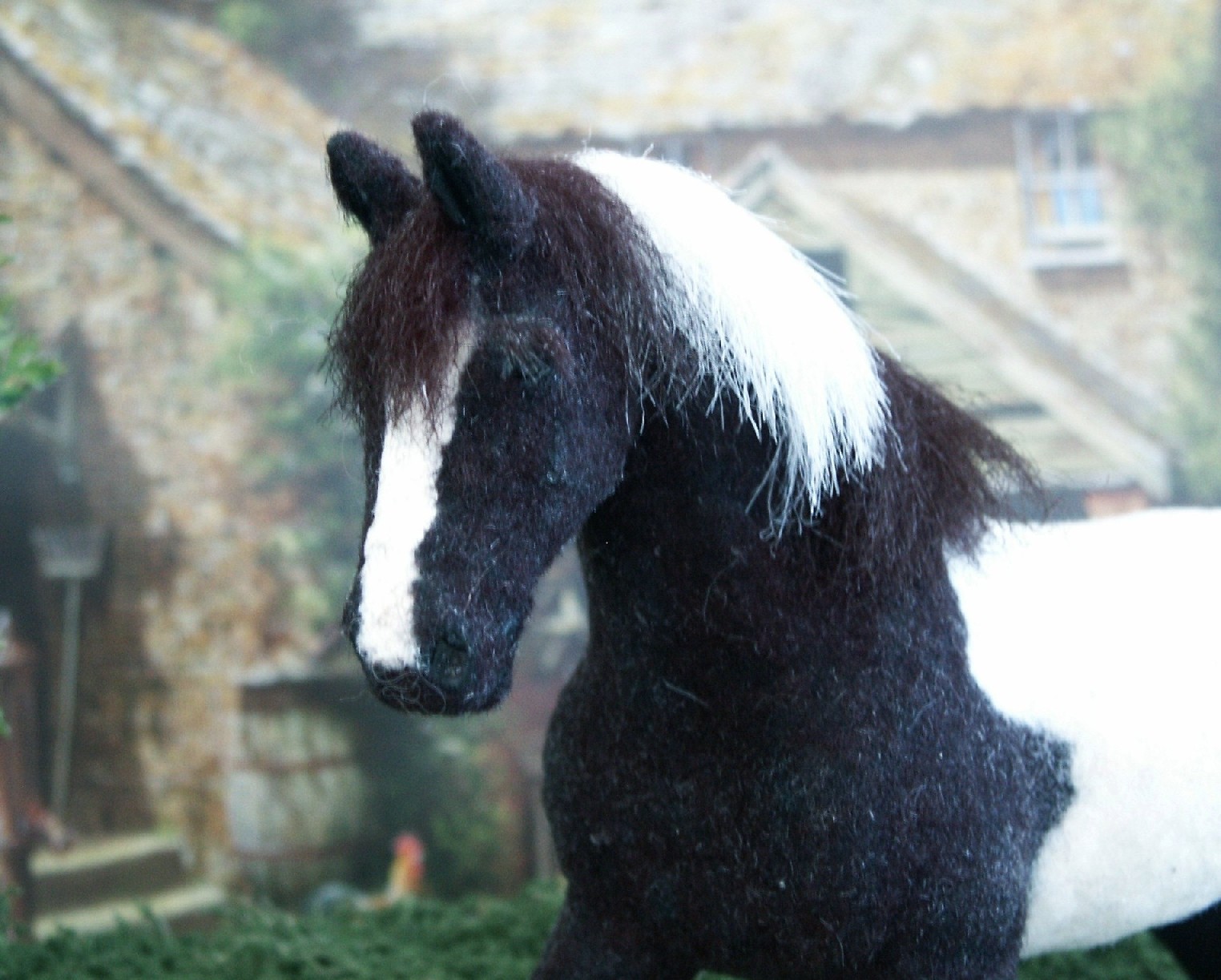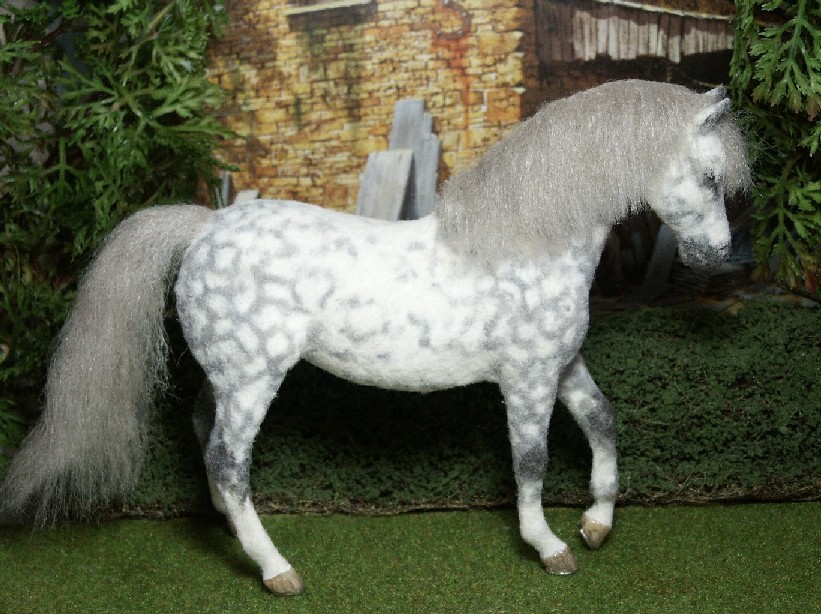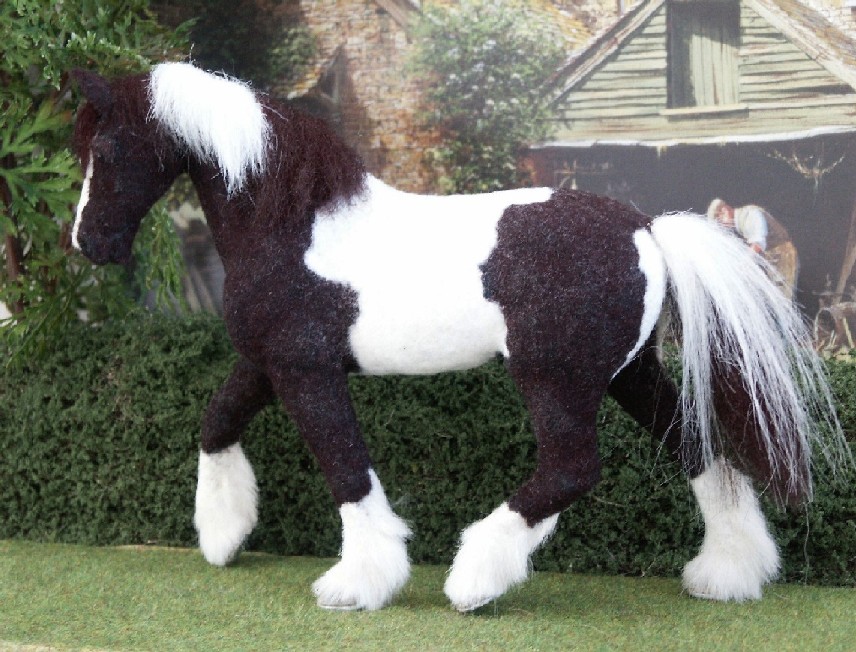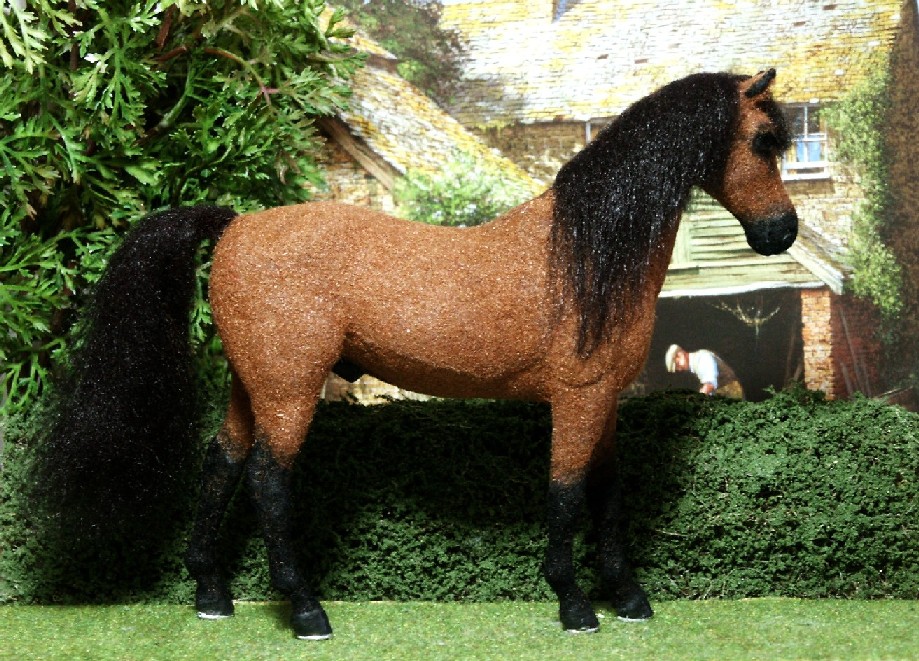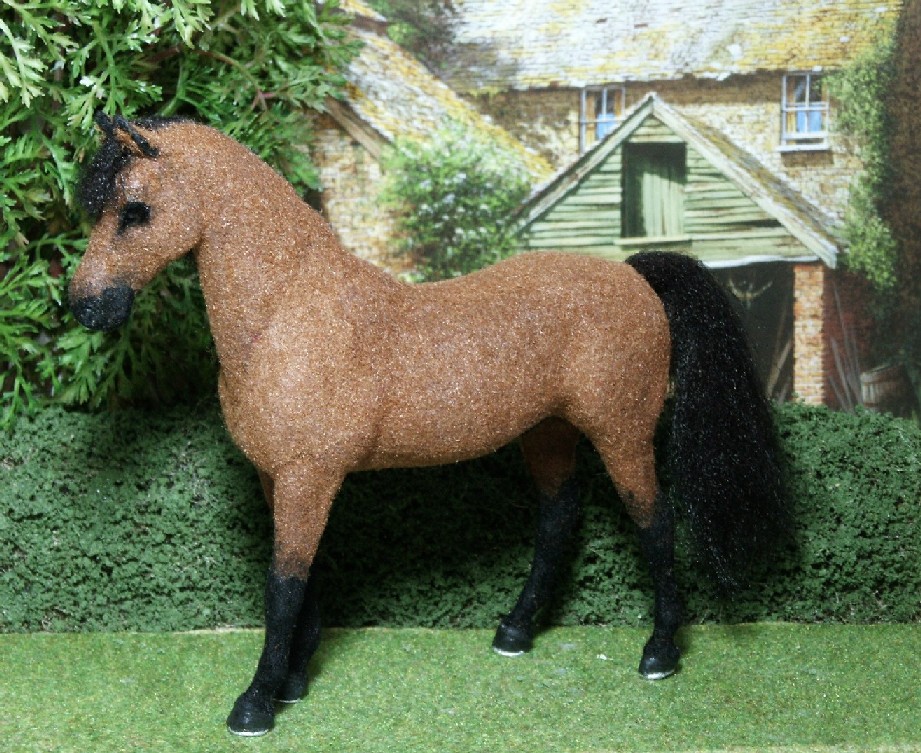 Cow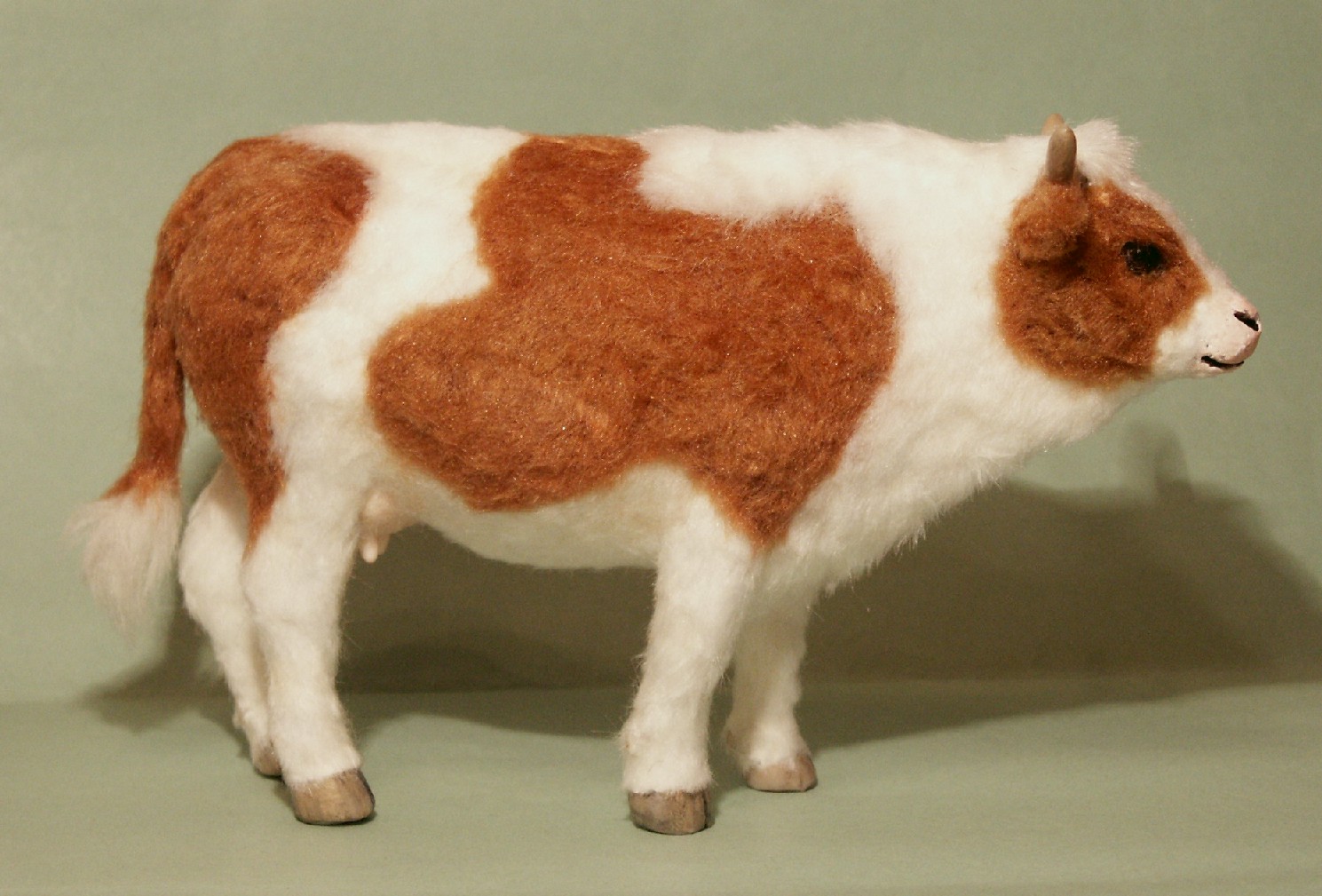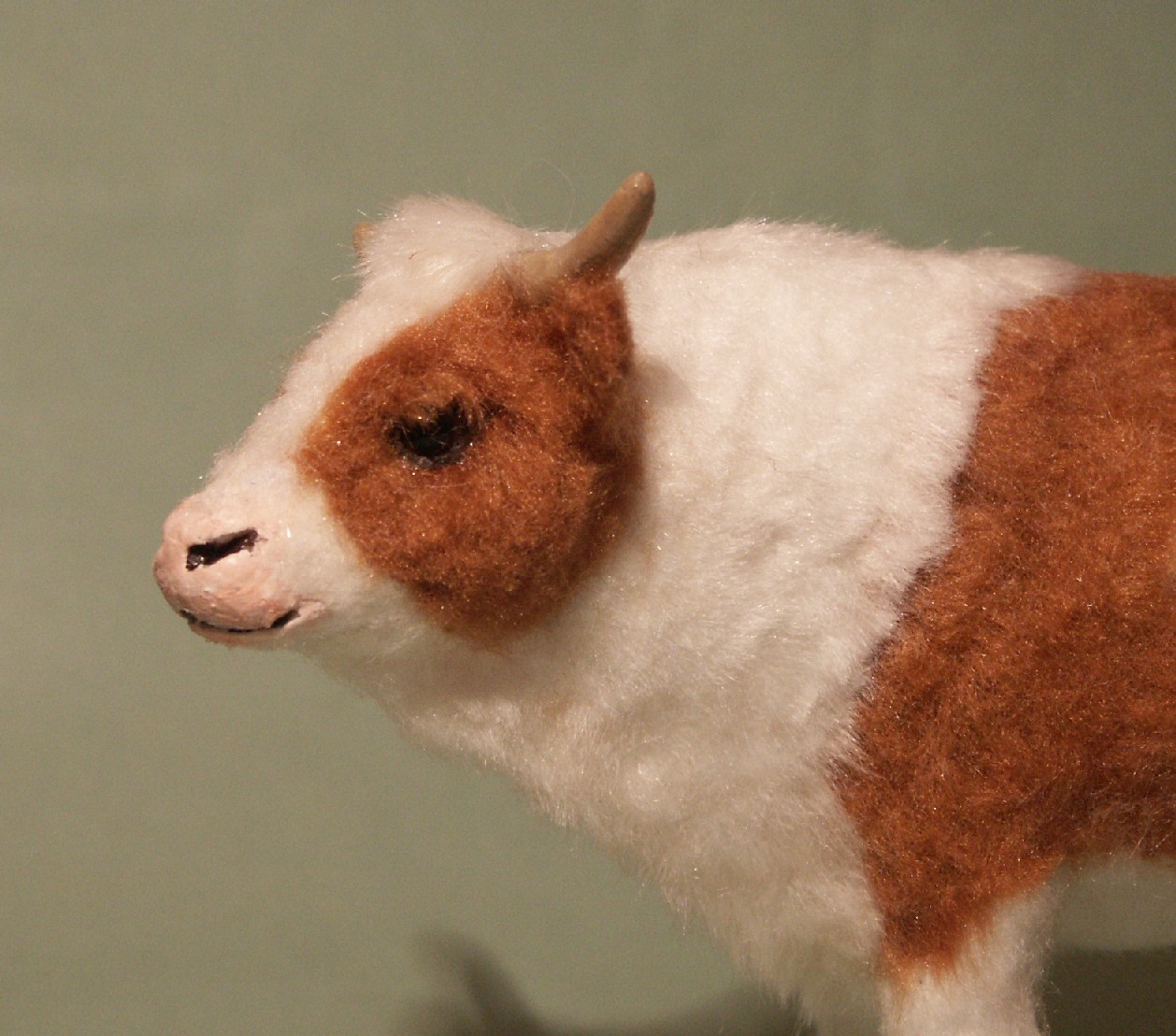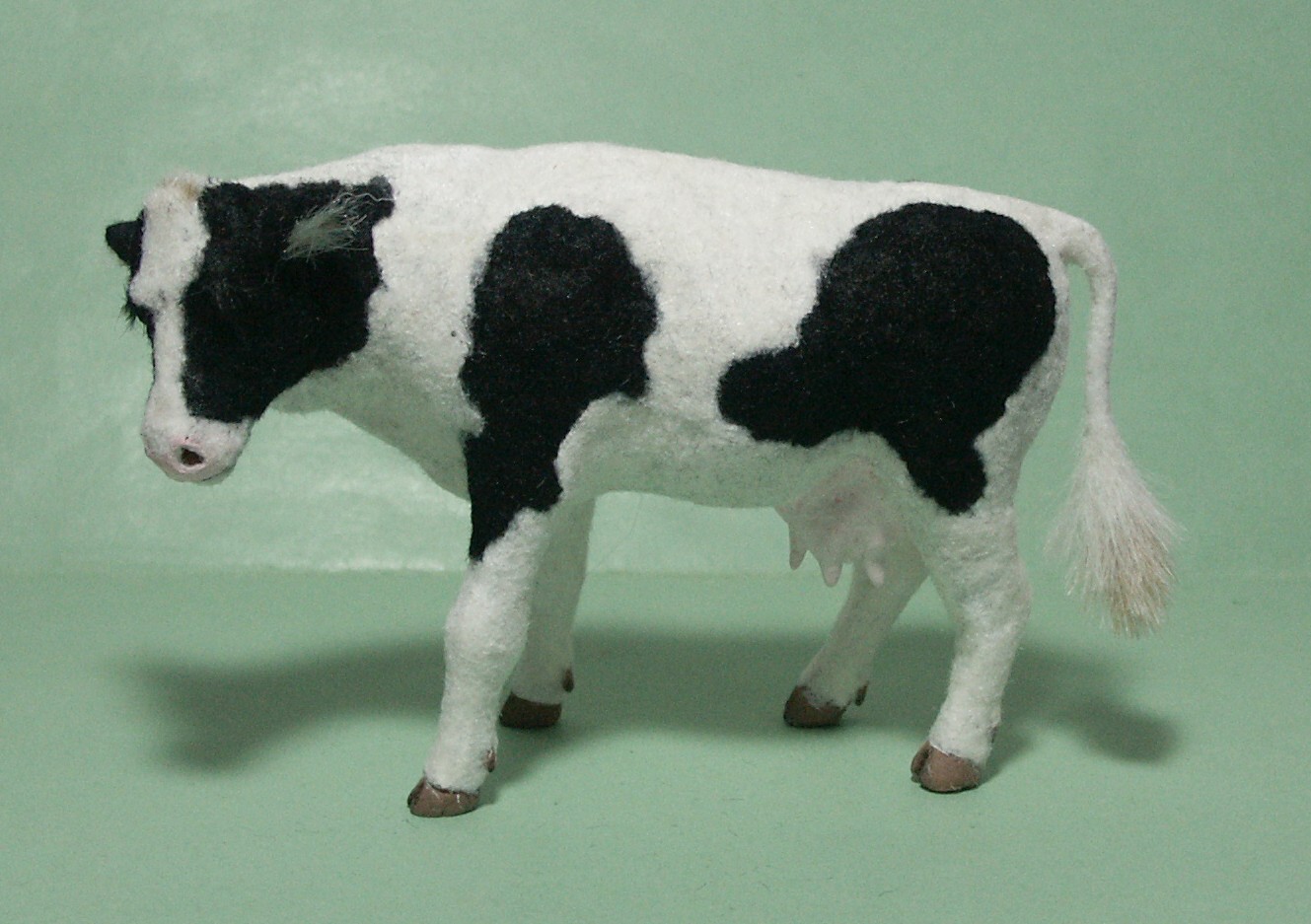 Stag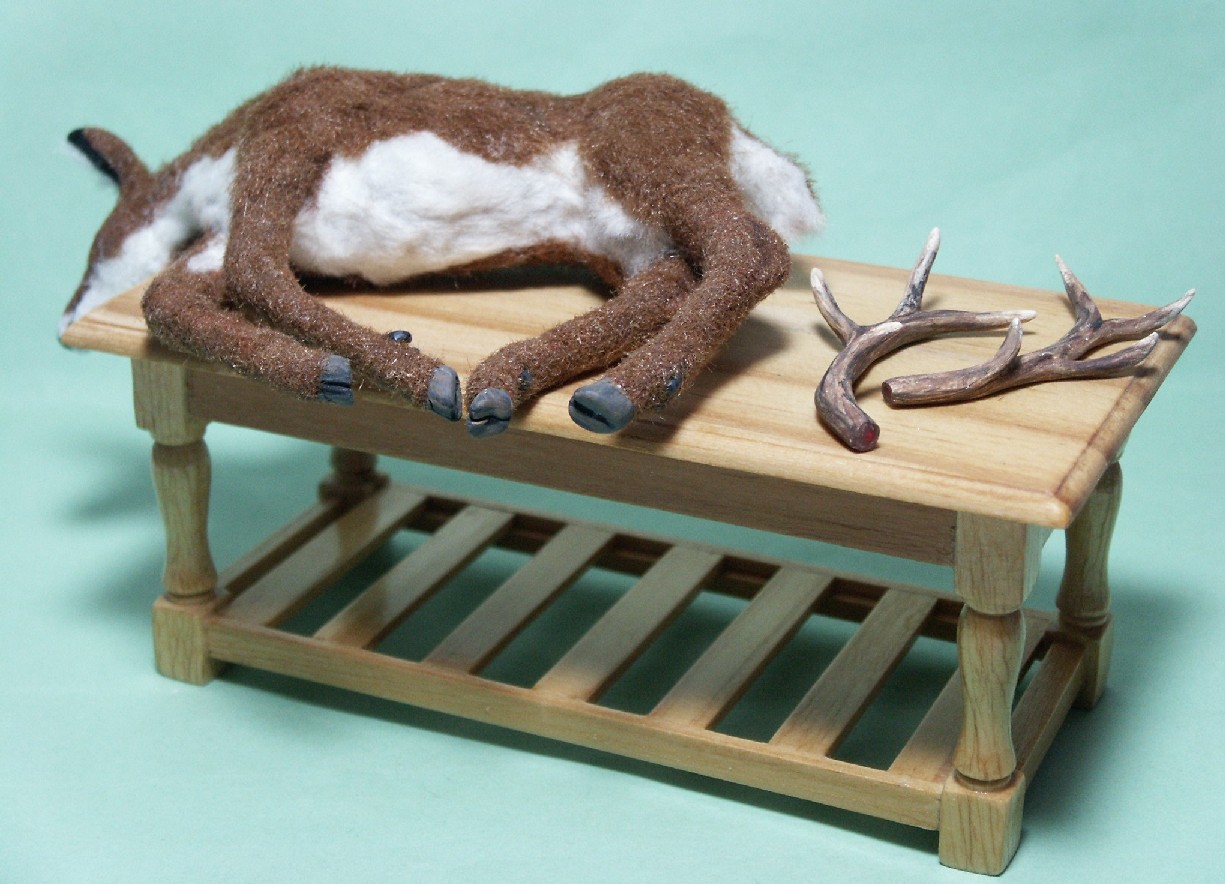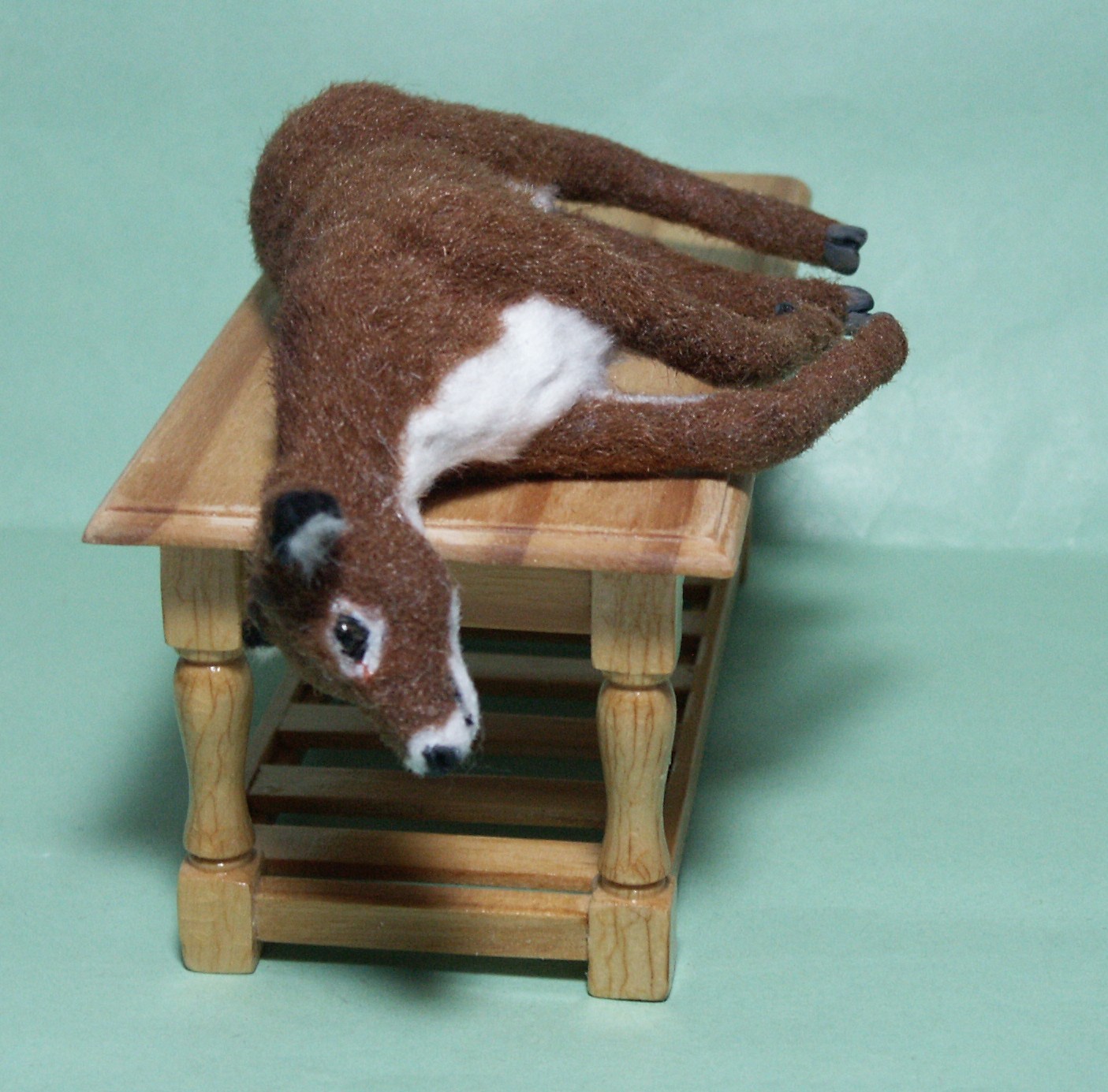 Dead stag with antlers removed
Lambs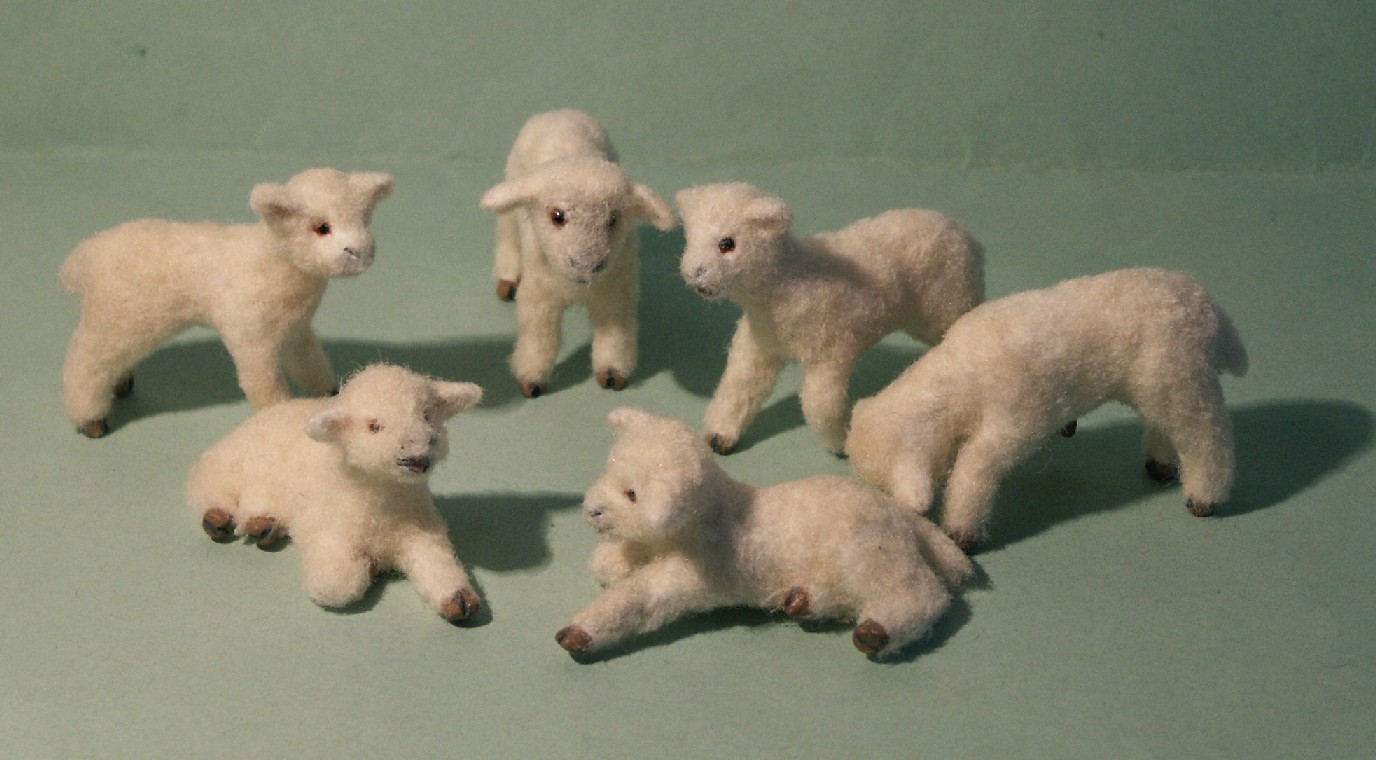 Lit Aquarium with fancy goldfish and plants set in clear resin to simulate water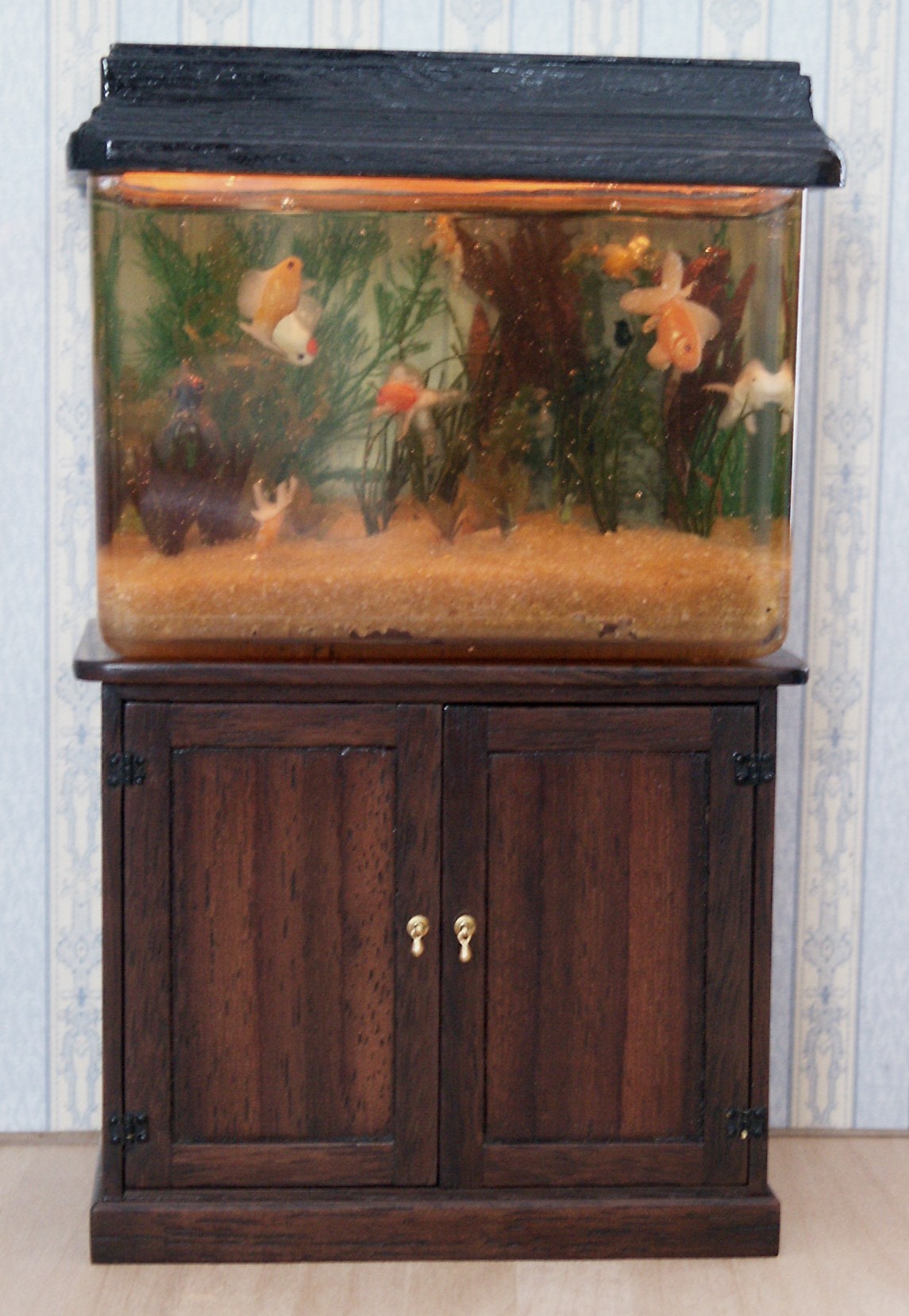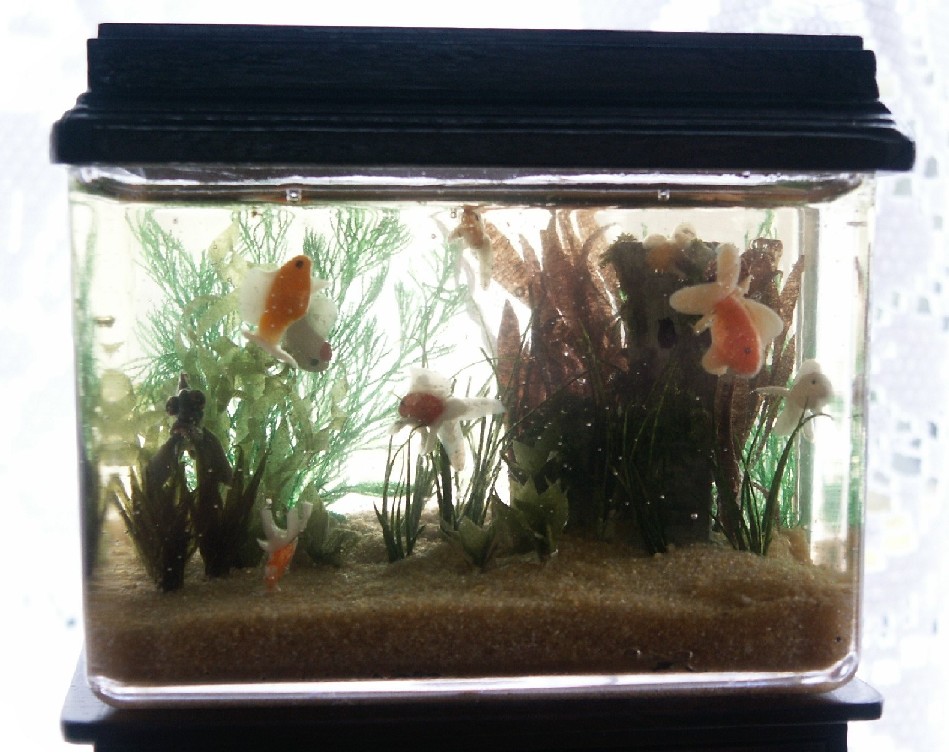 Budgie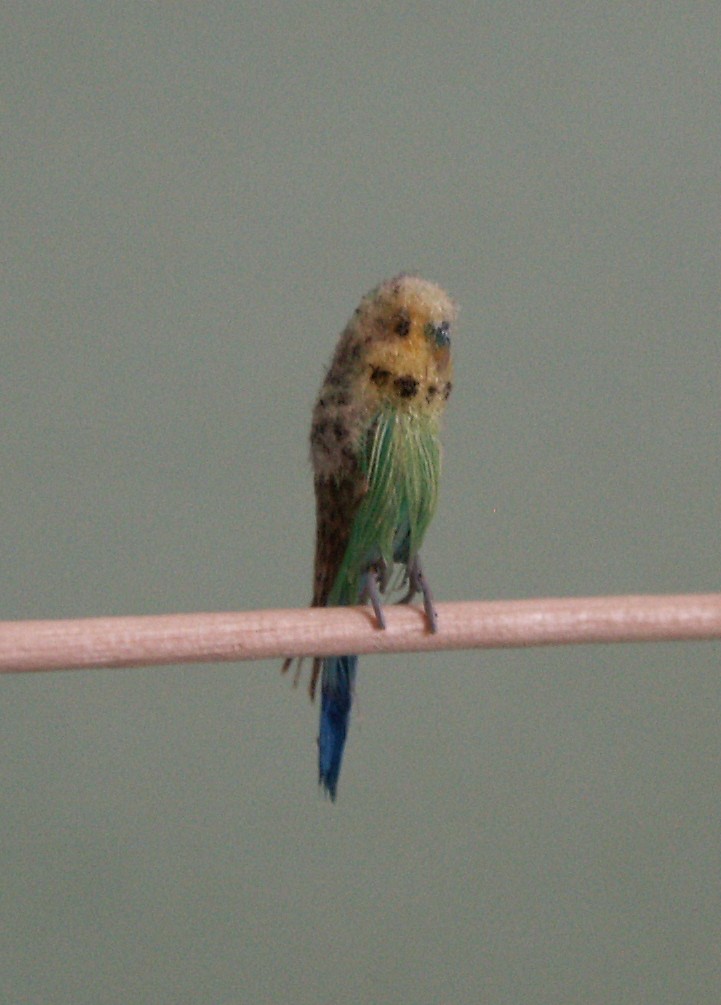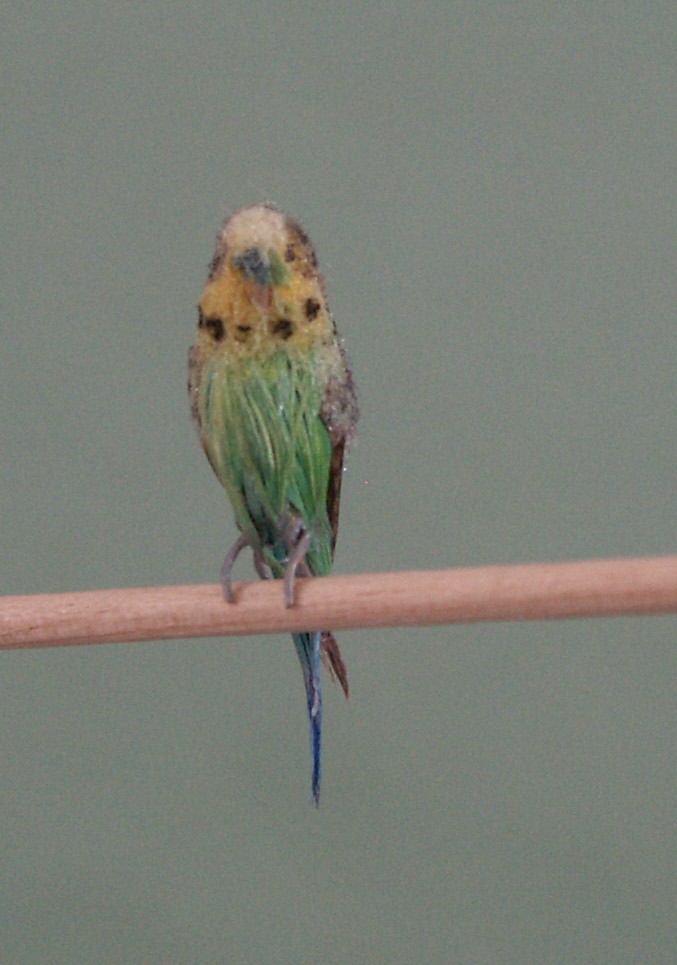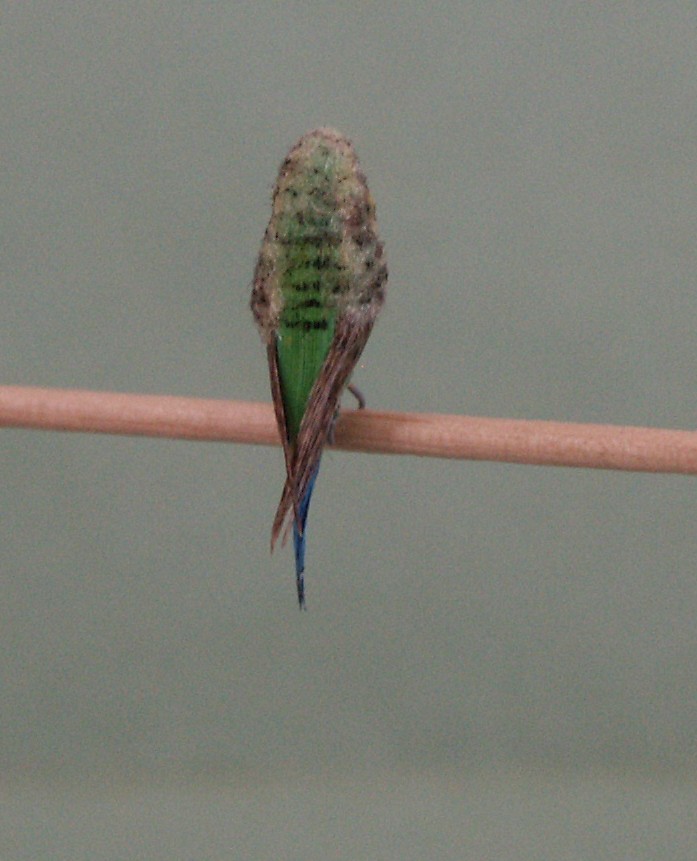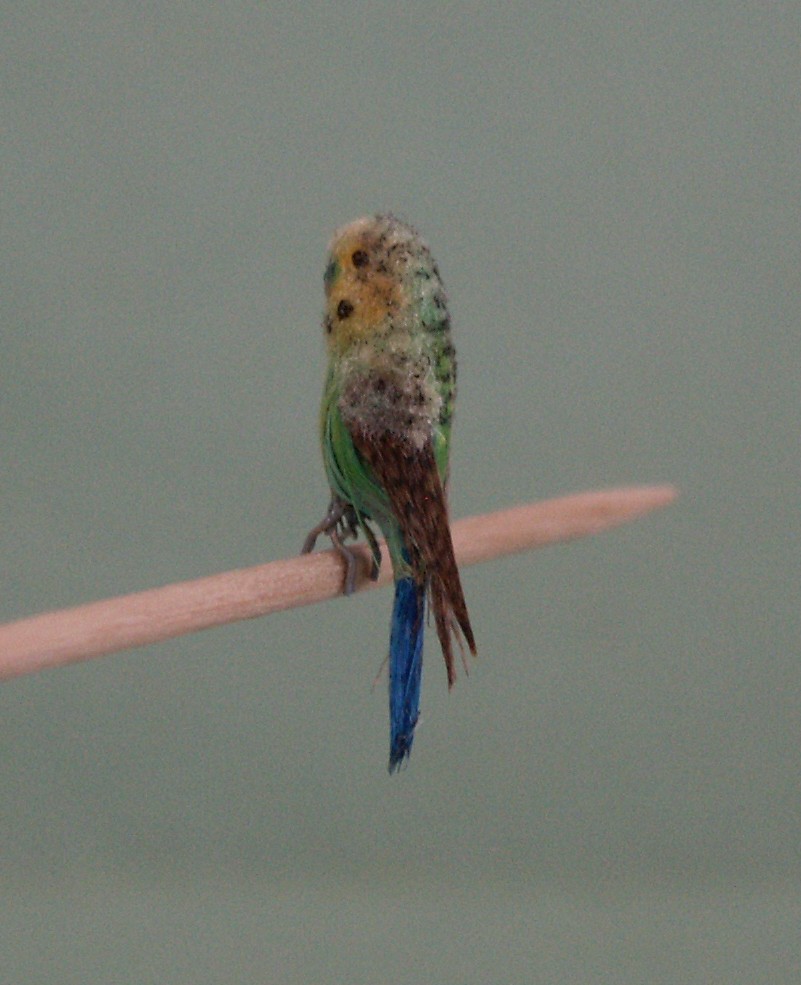 Crow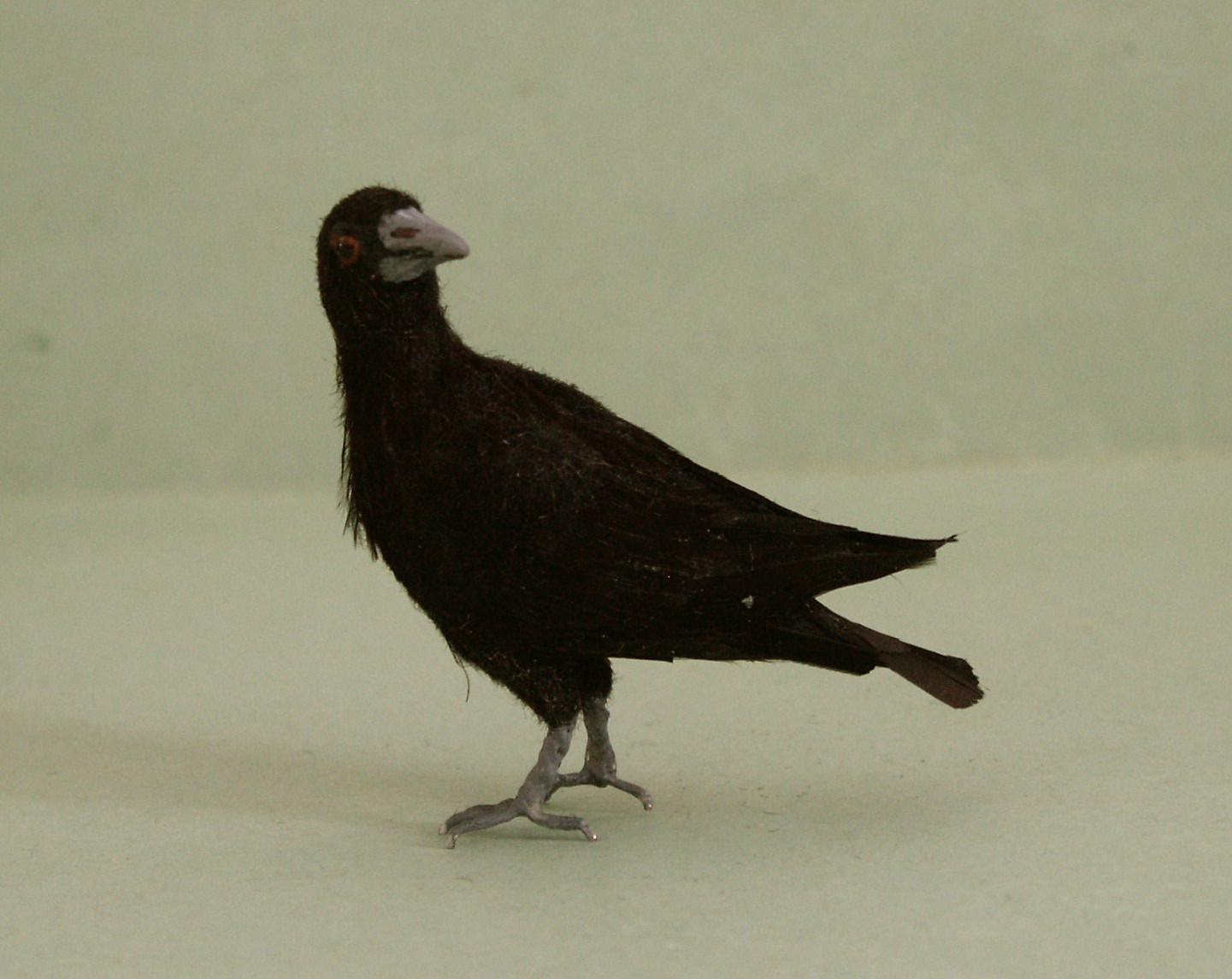 Duck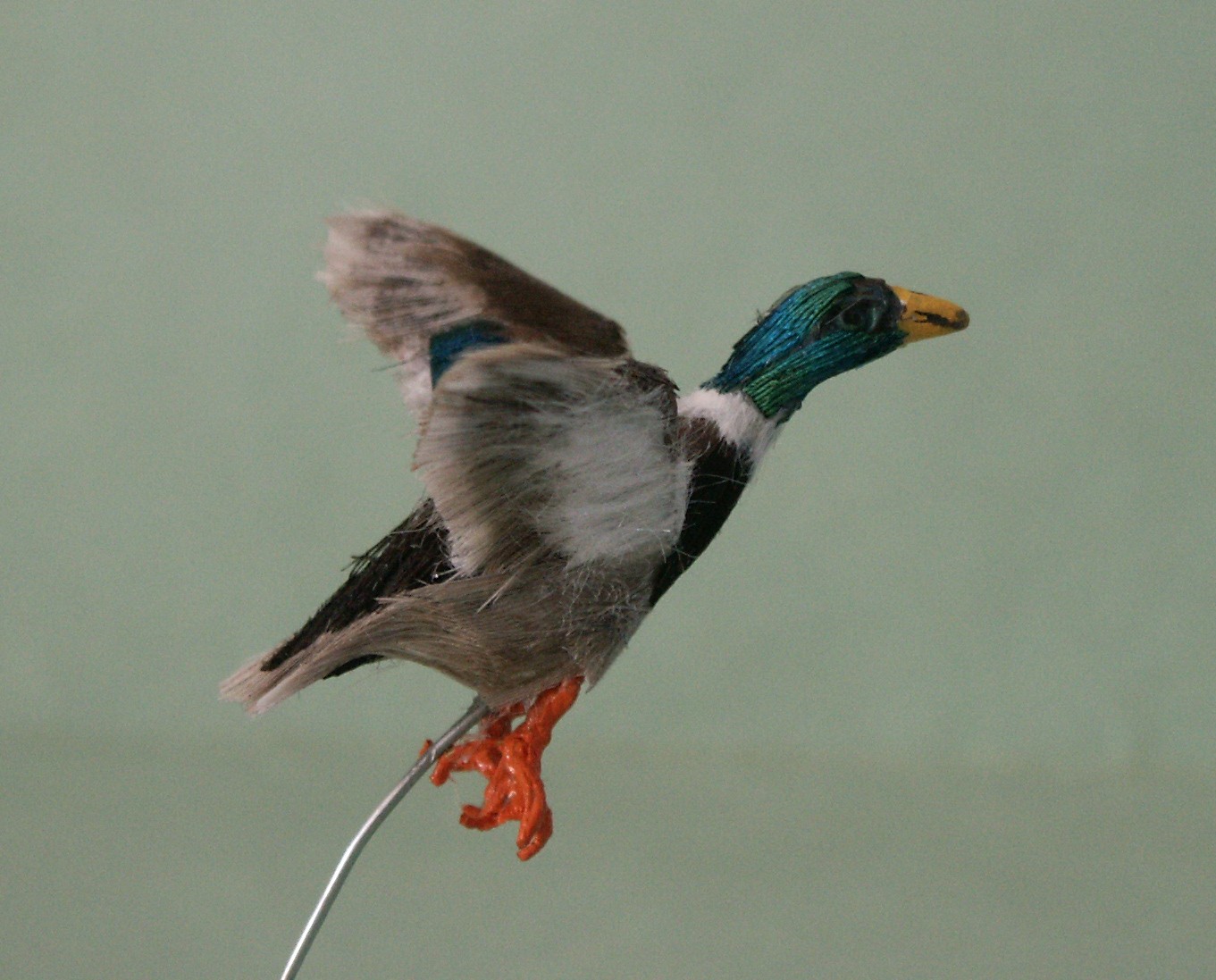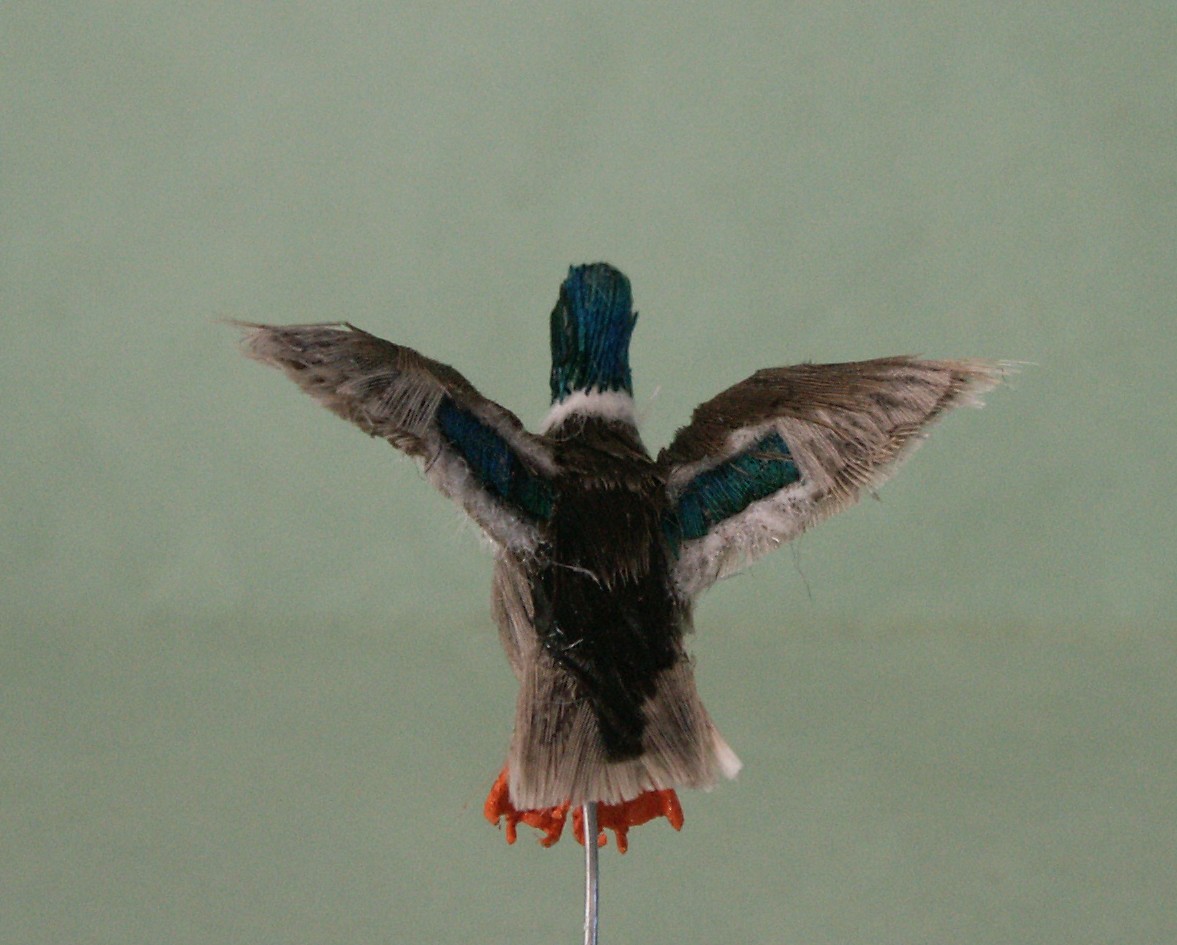 Feathered Collared Doves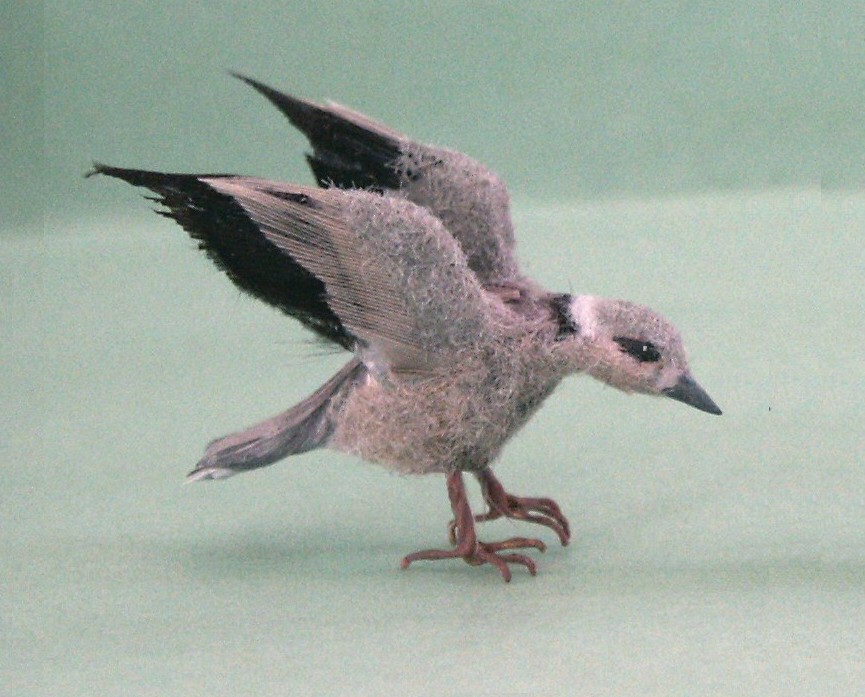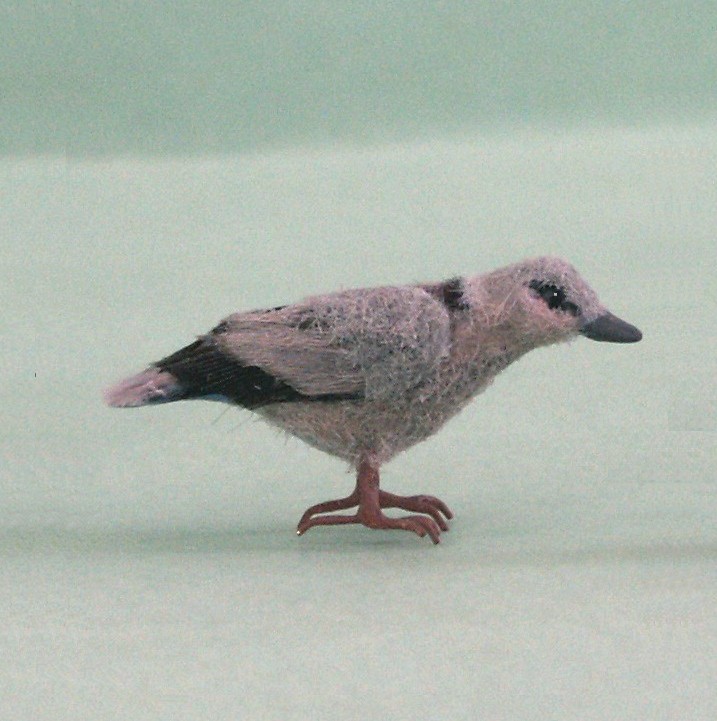 Magpies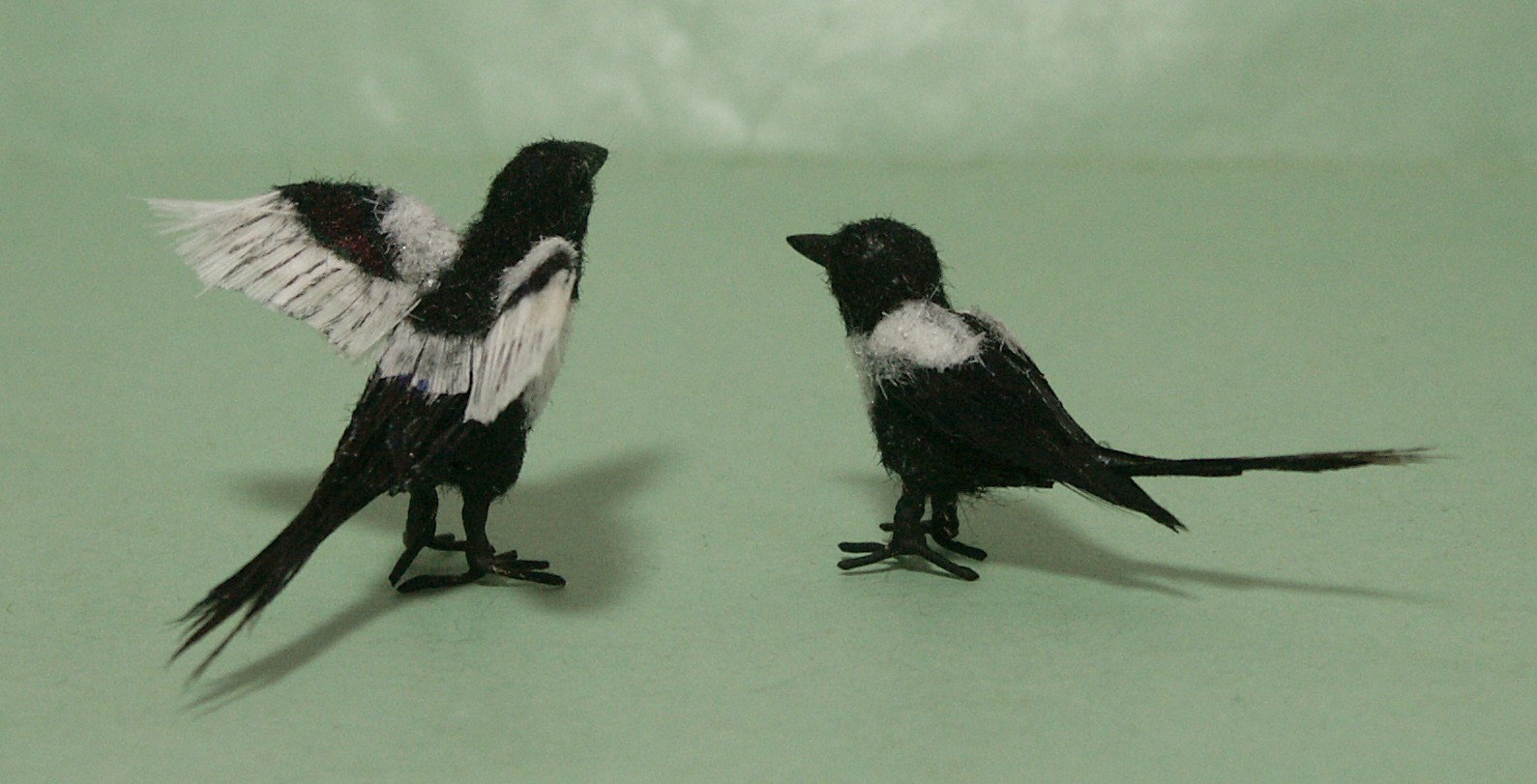 Owls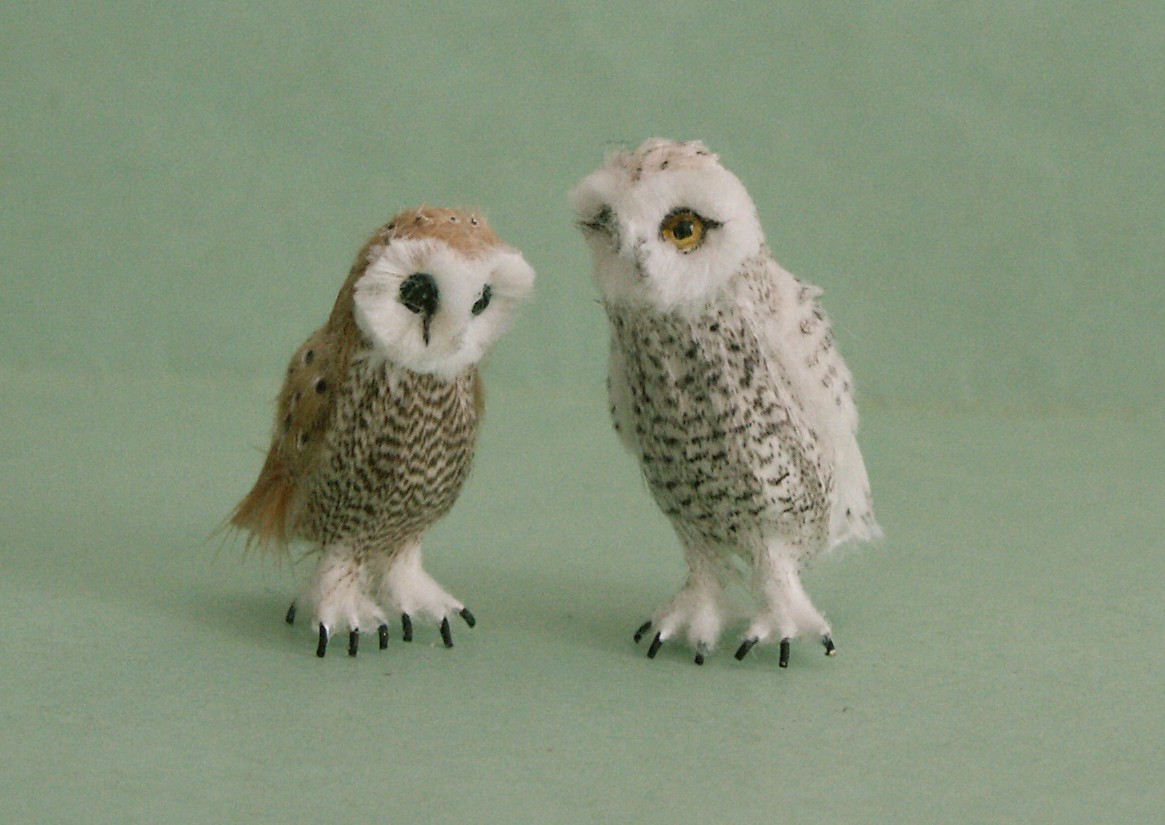 Peacock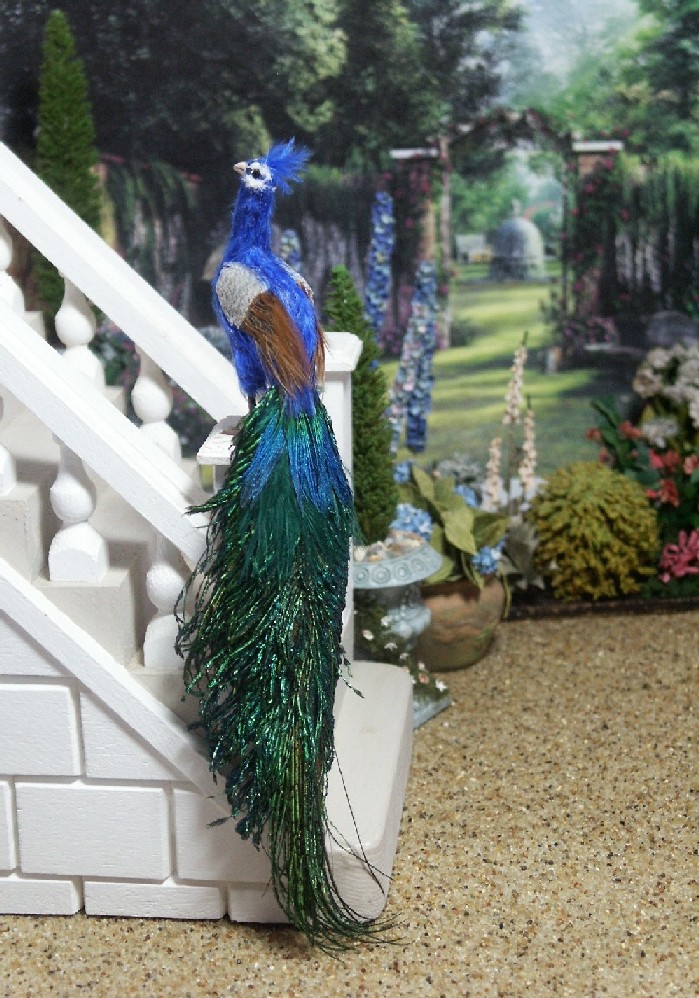 Peregrine Falcon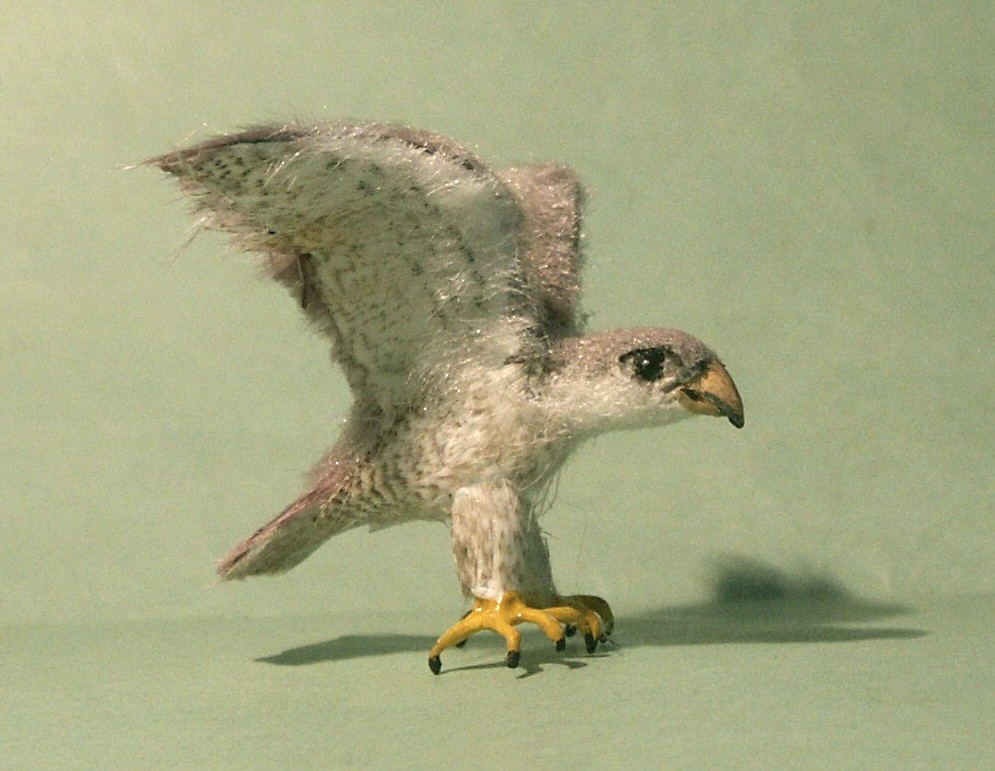 Pheasant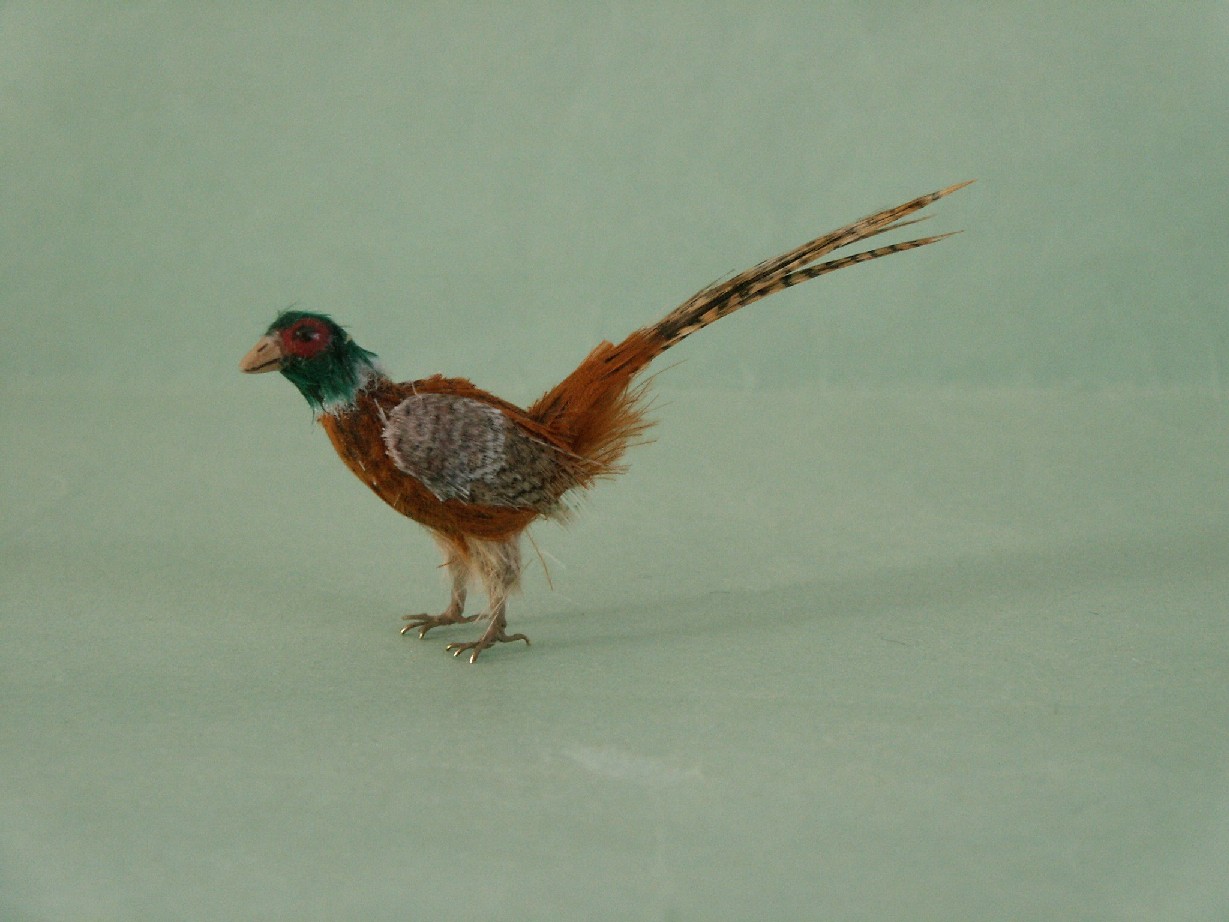 Pigeon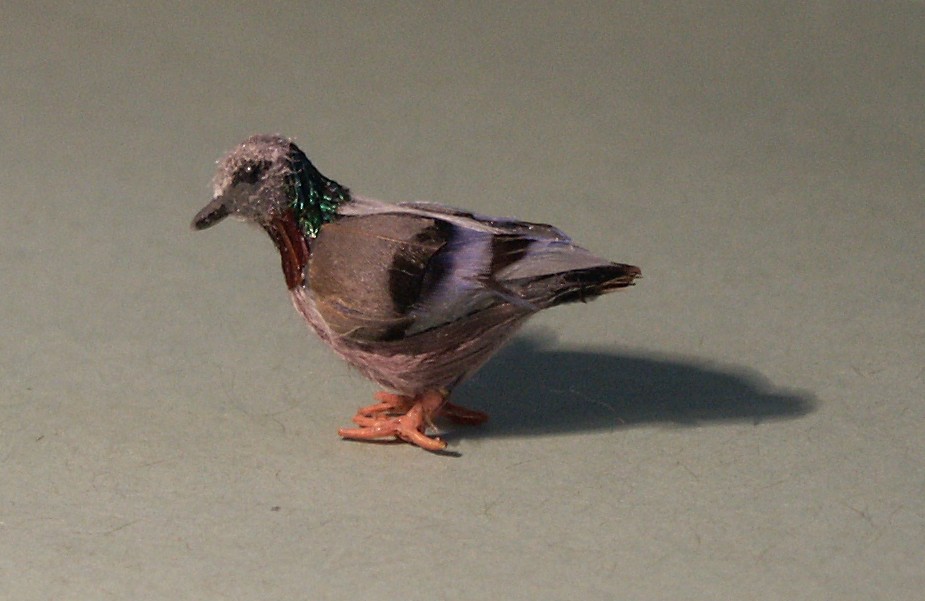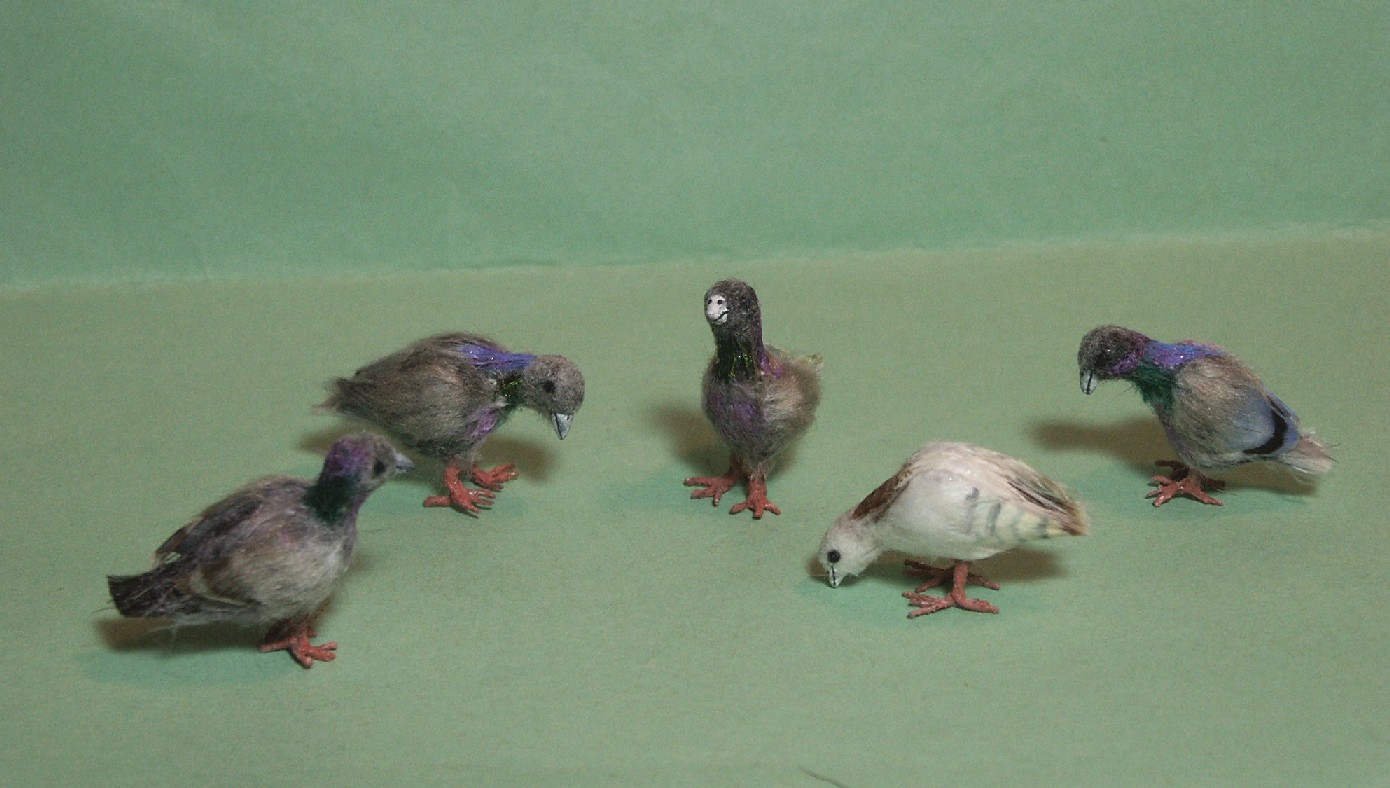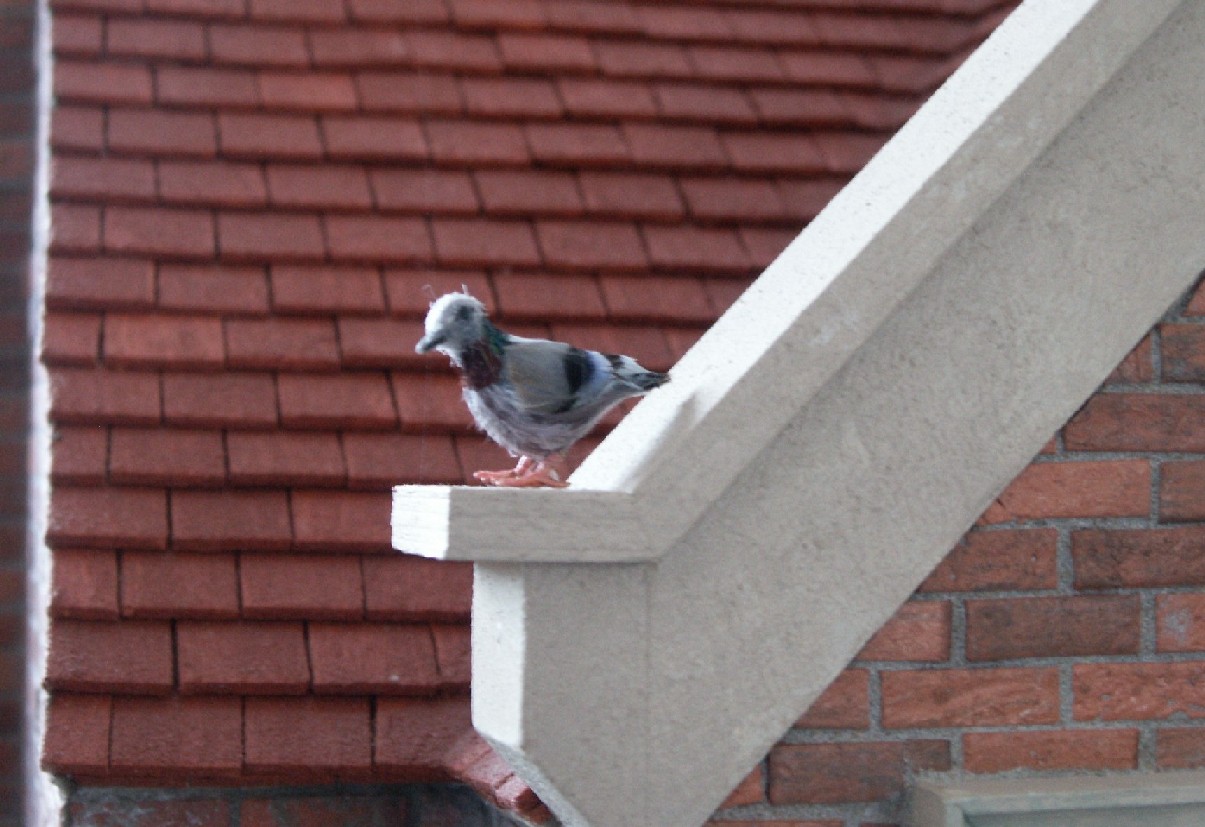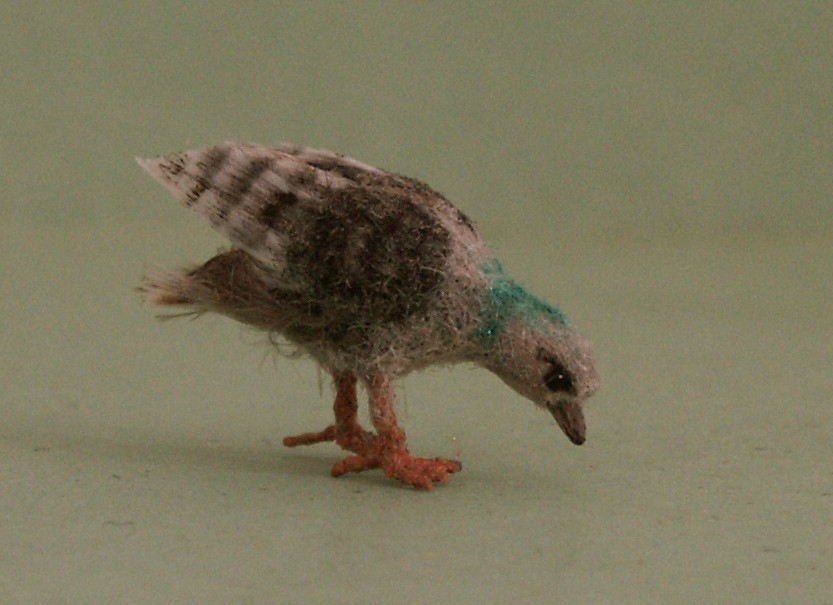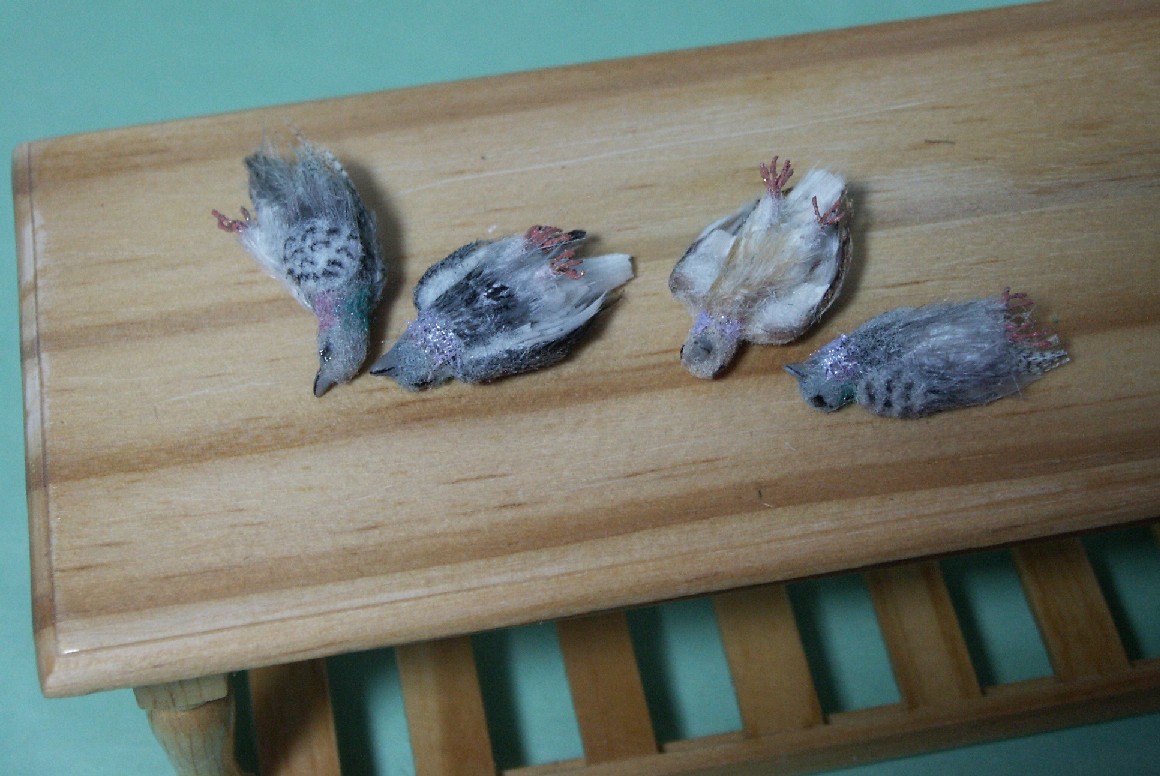 Dead pigeons
Ravens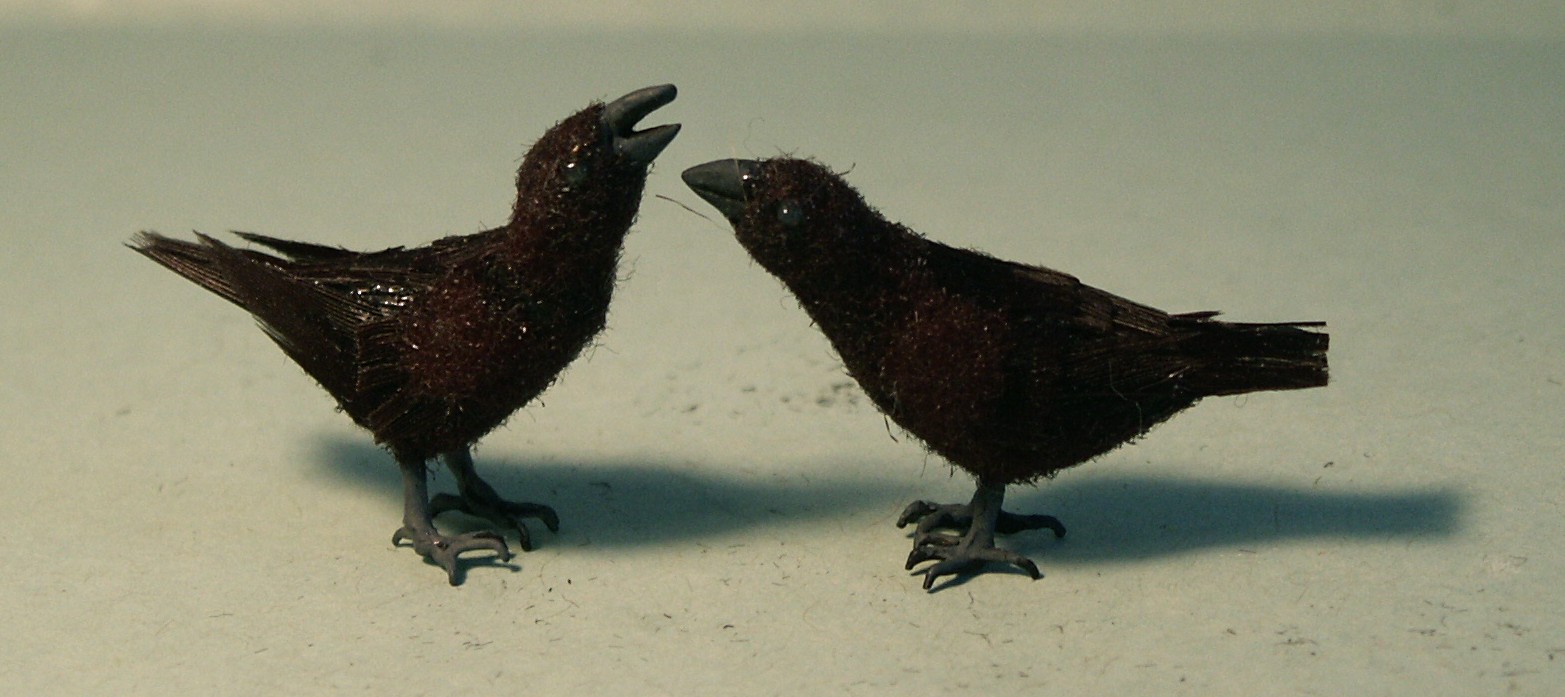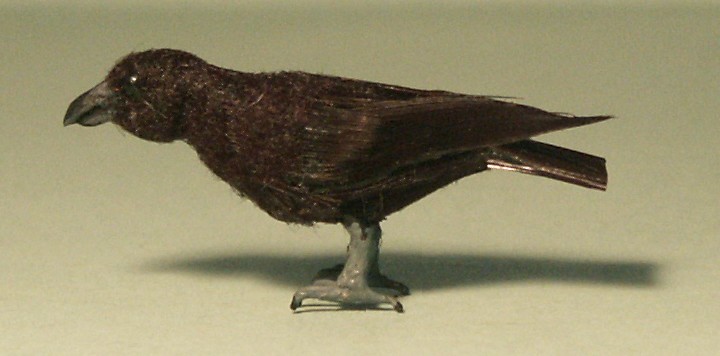 Robin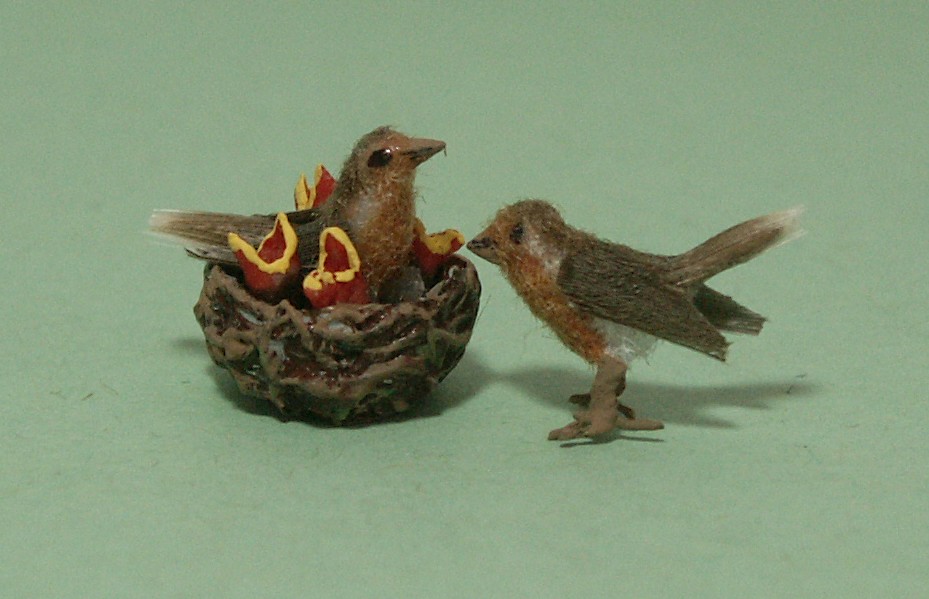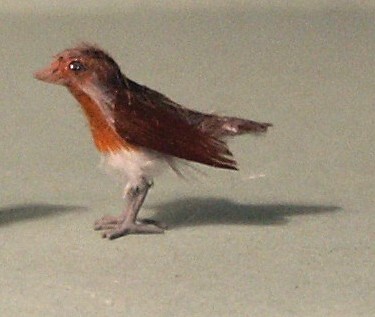 Seagulls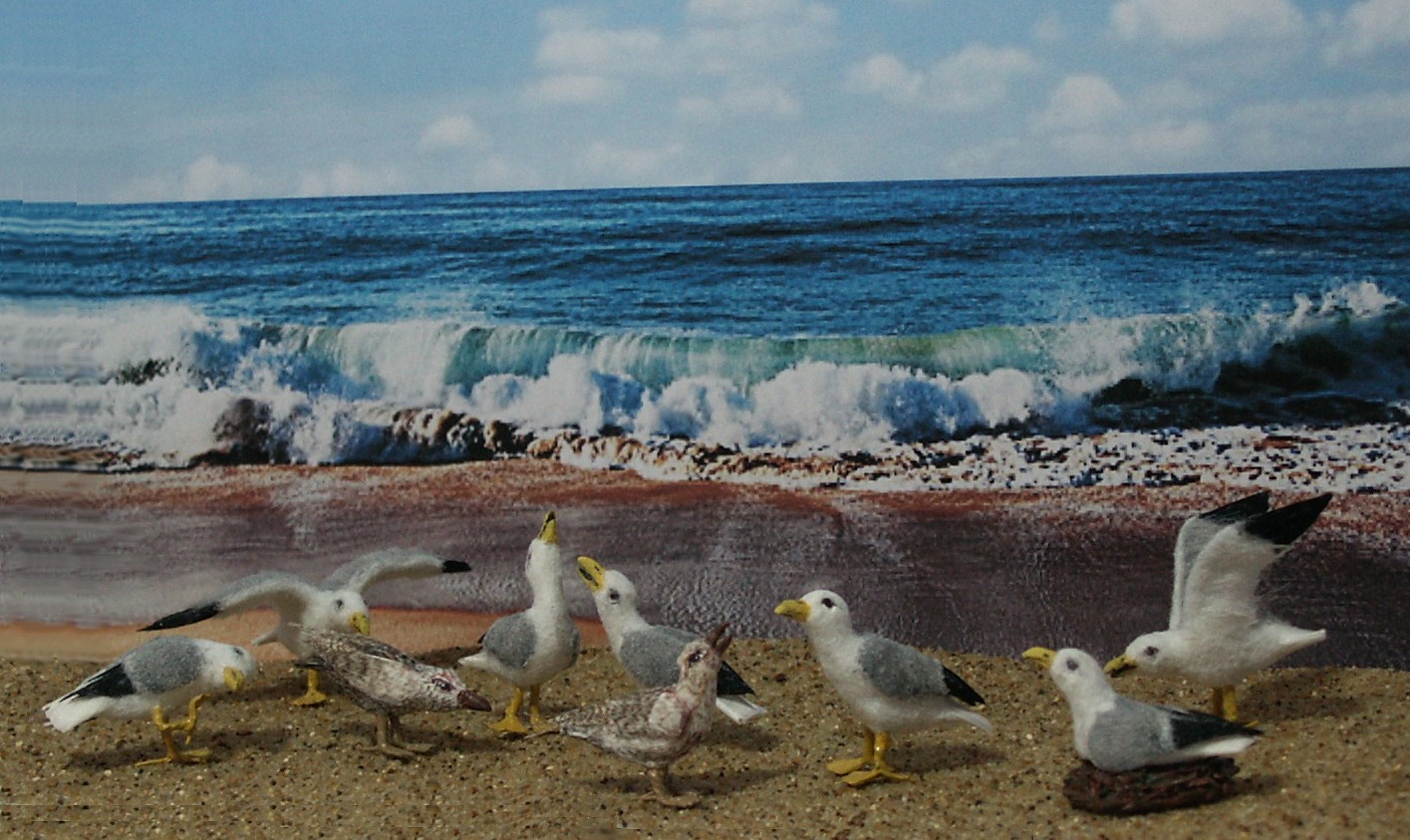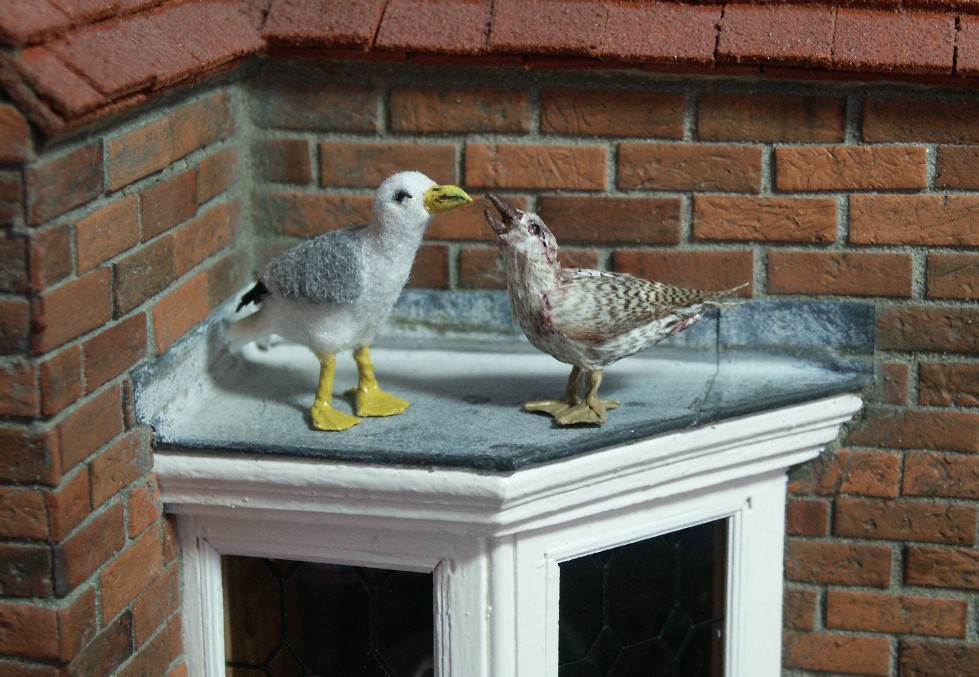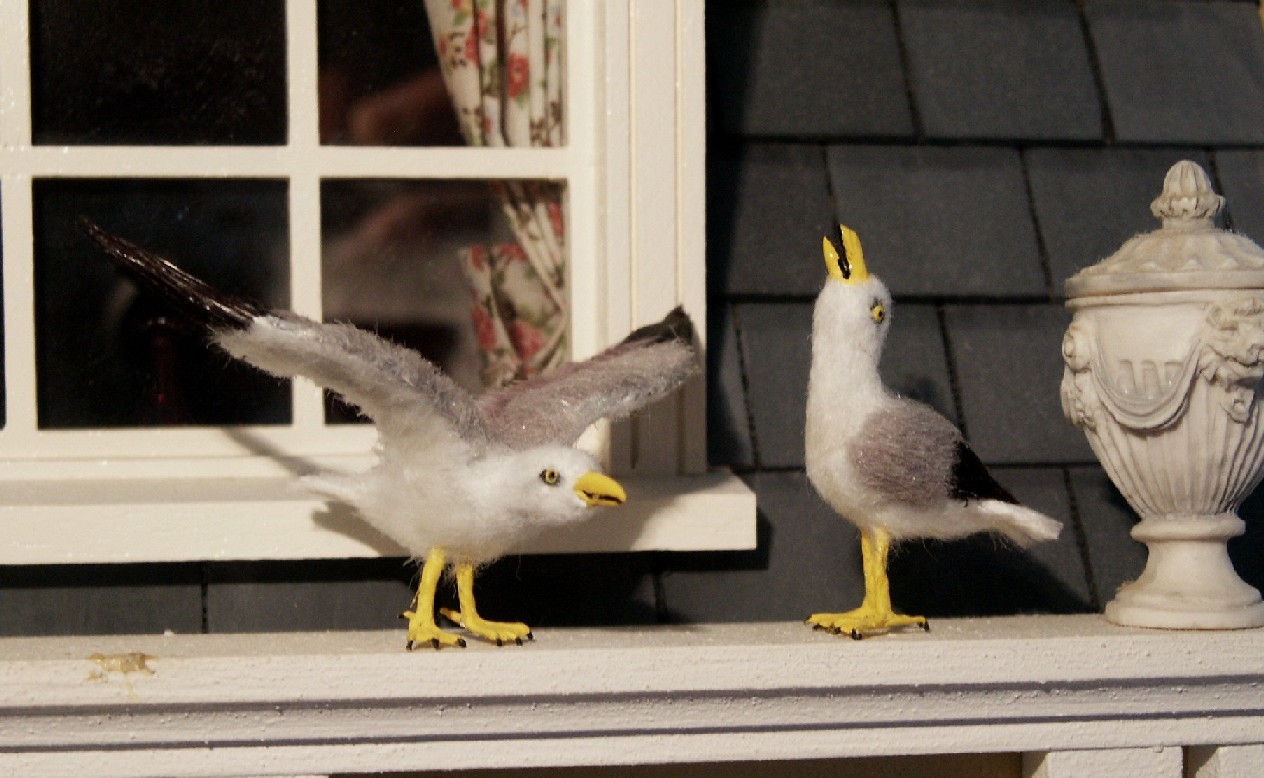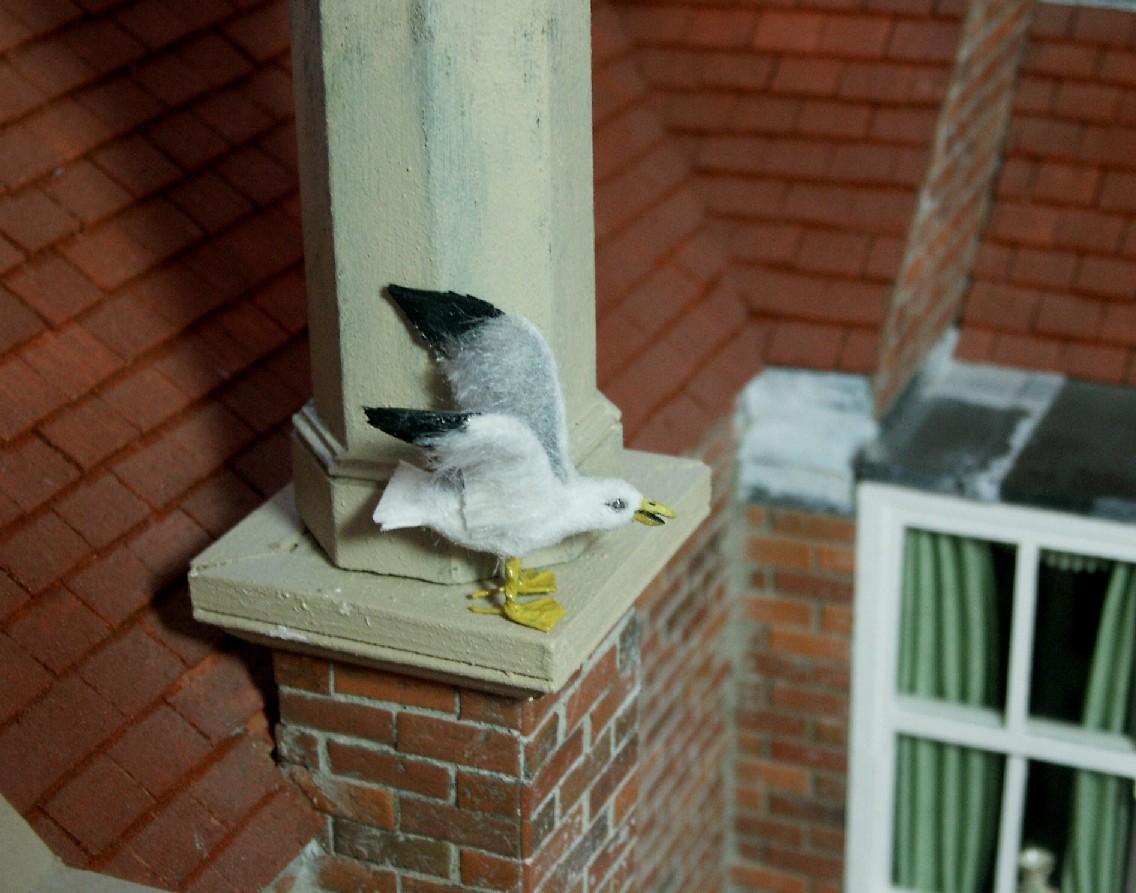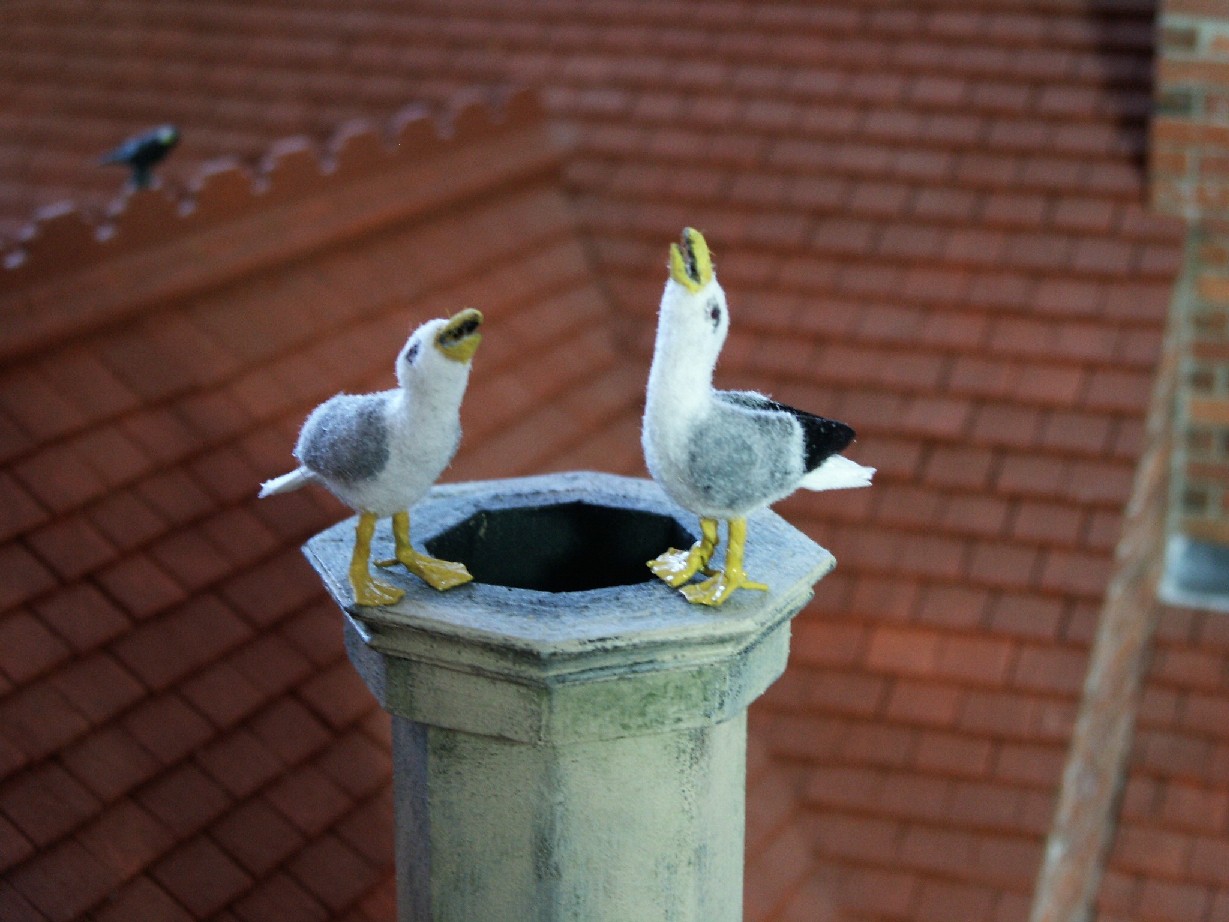 Turtle Doves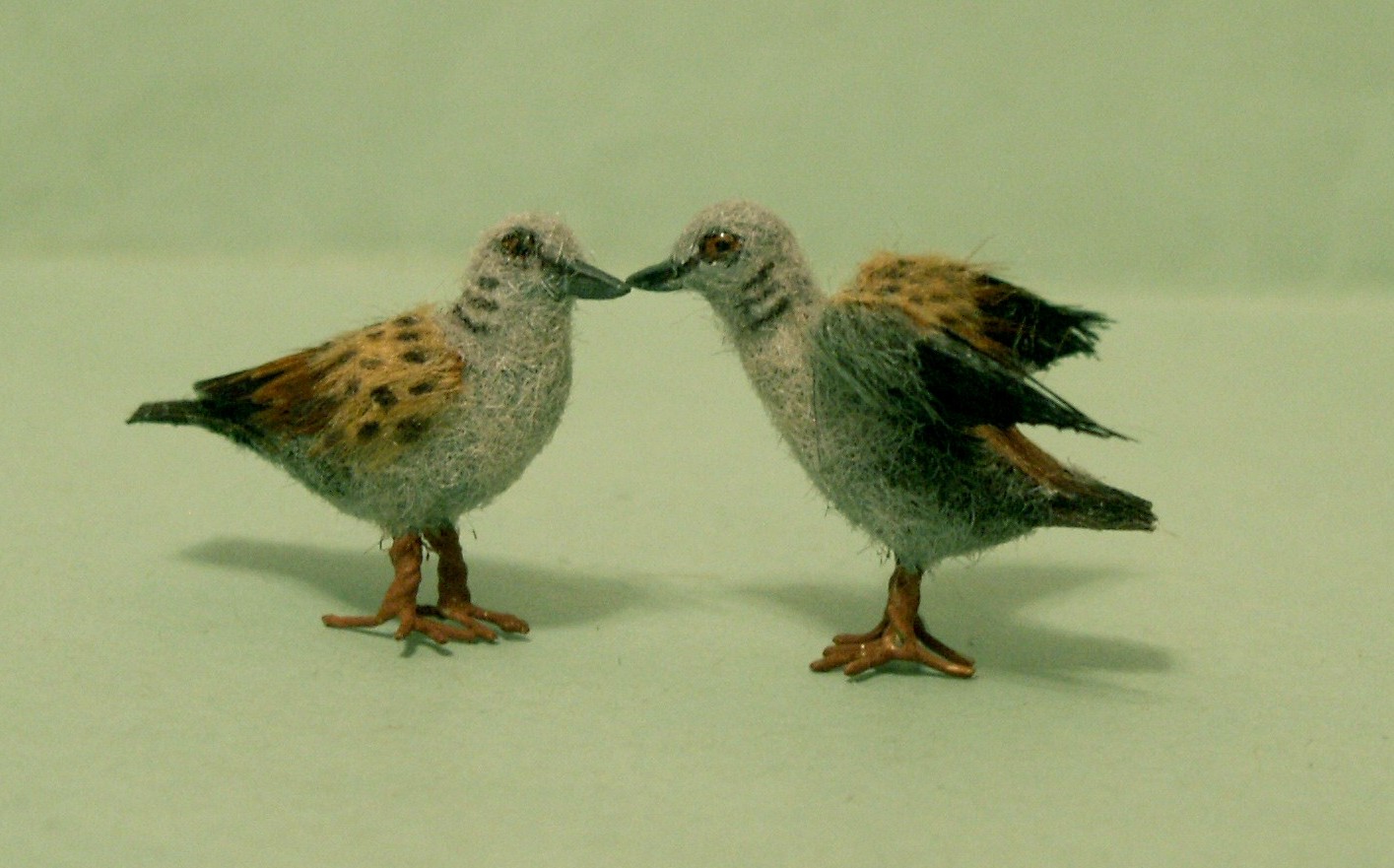 Chickens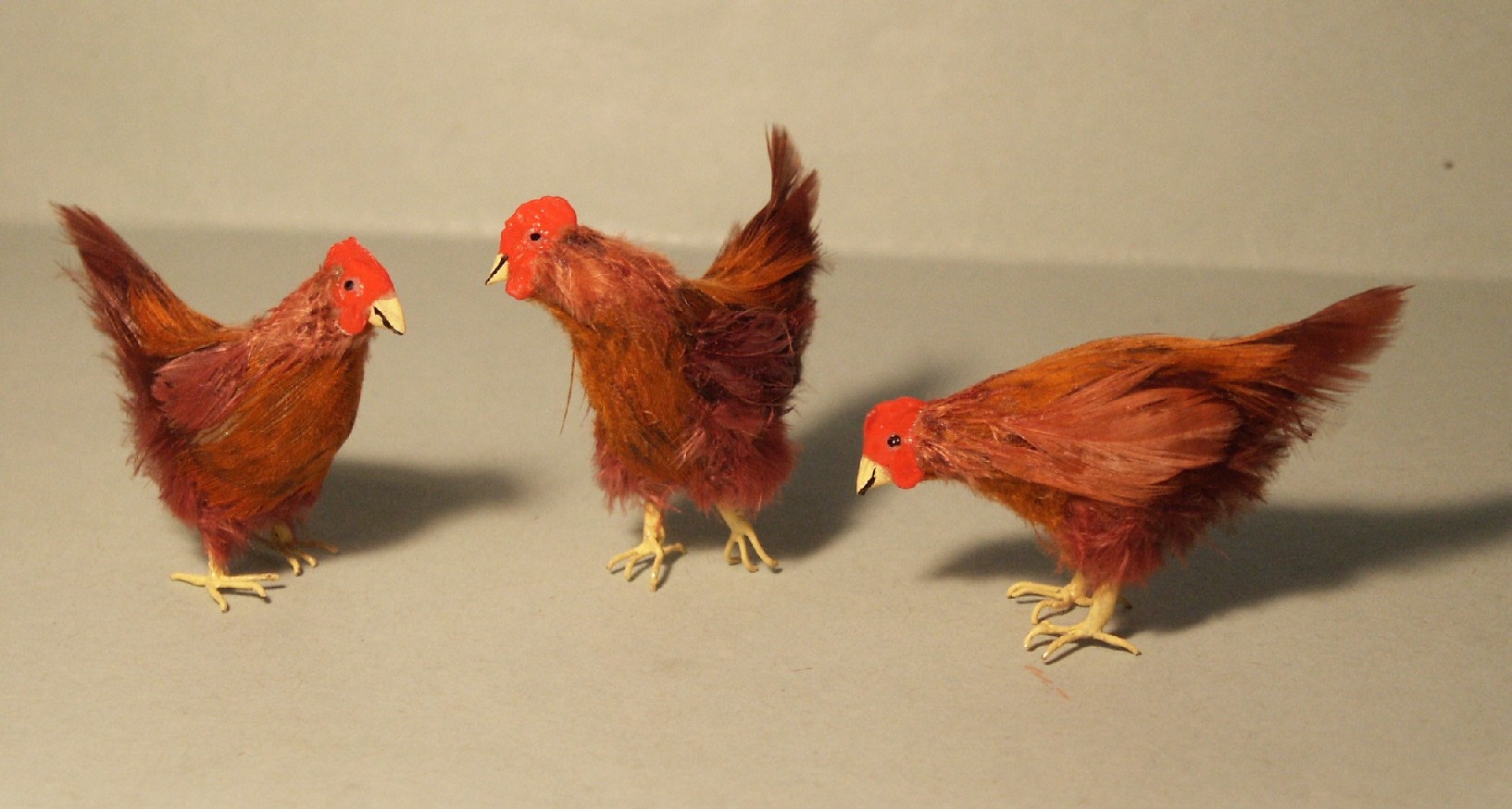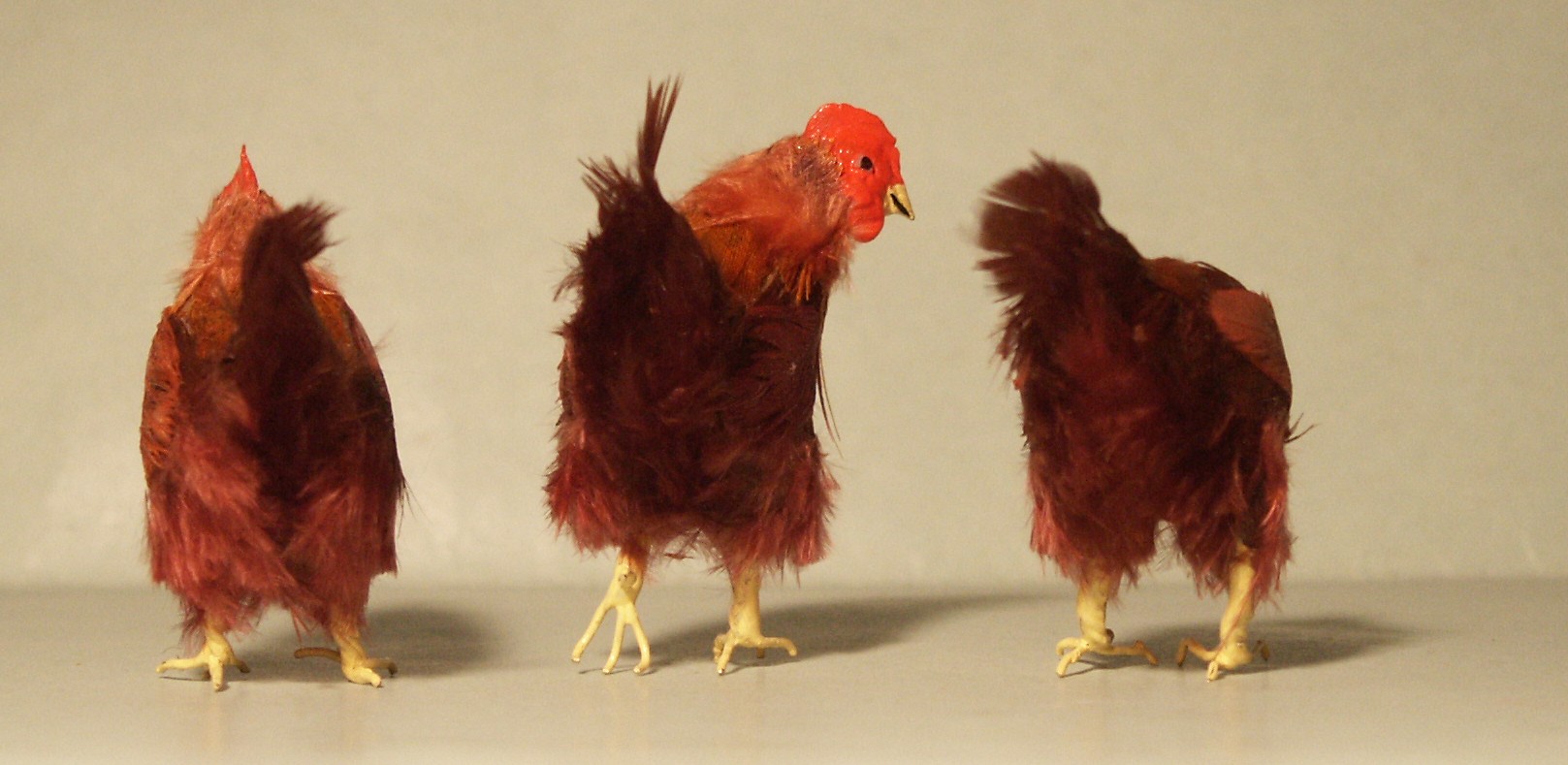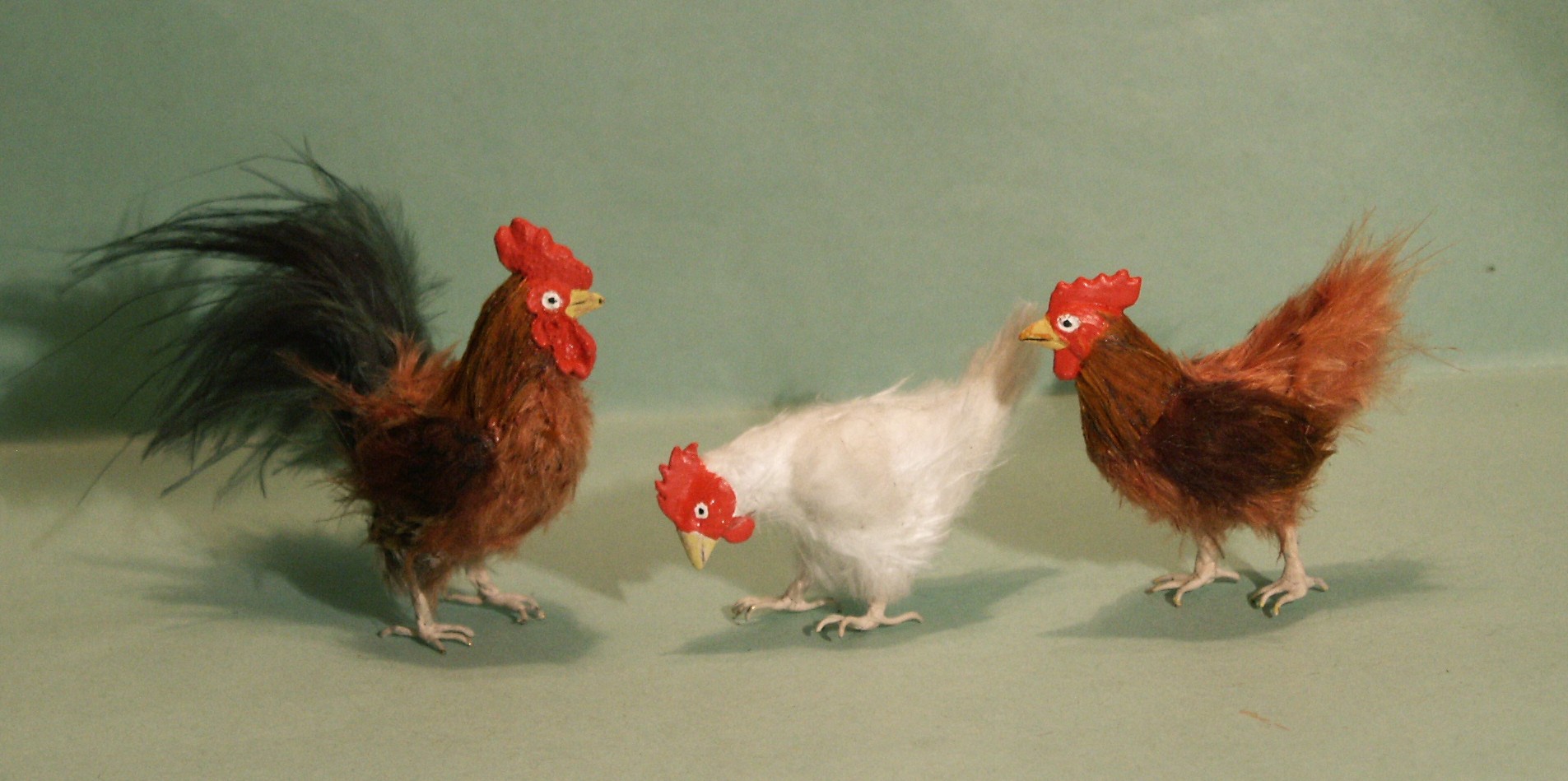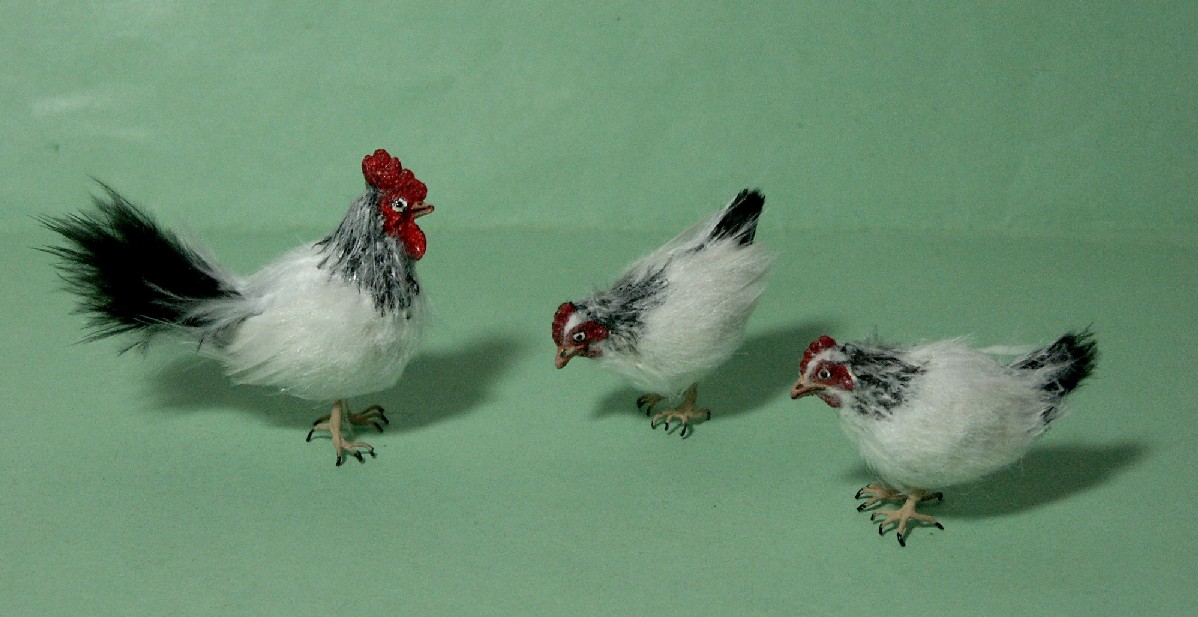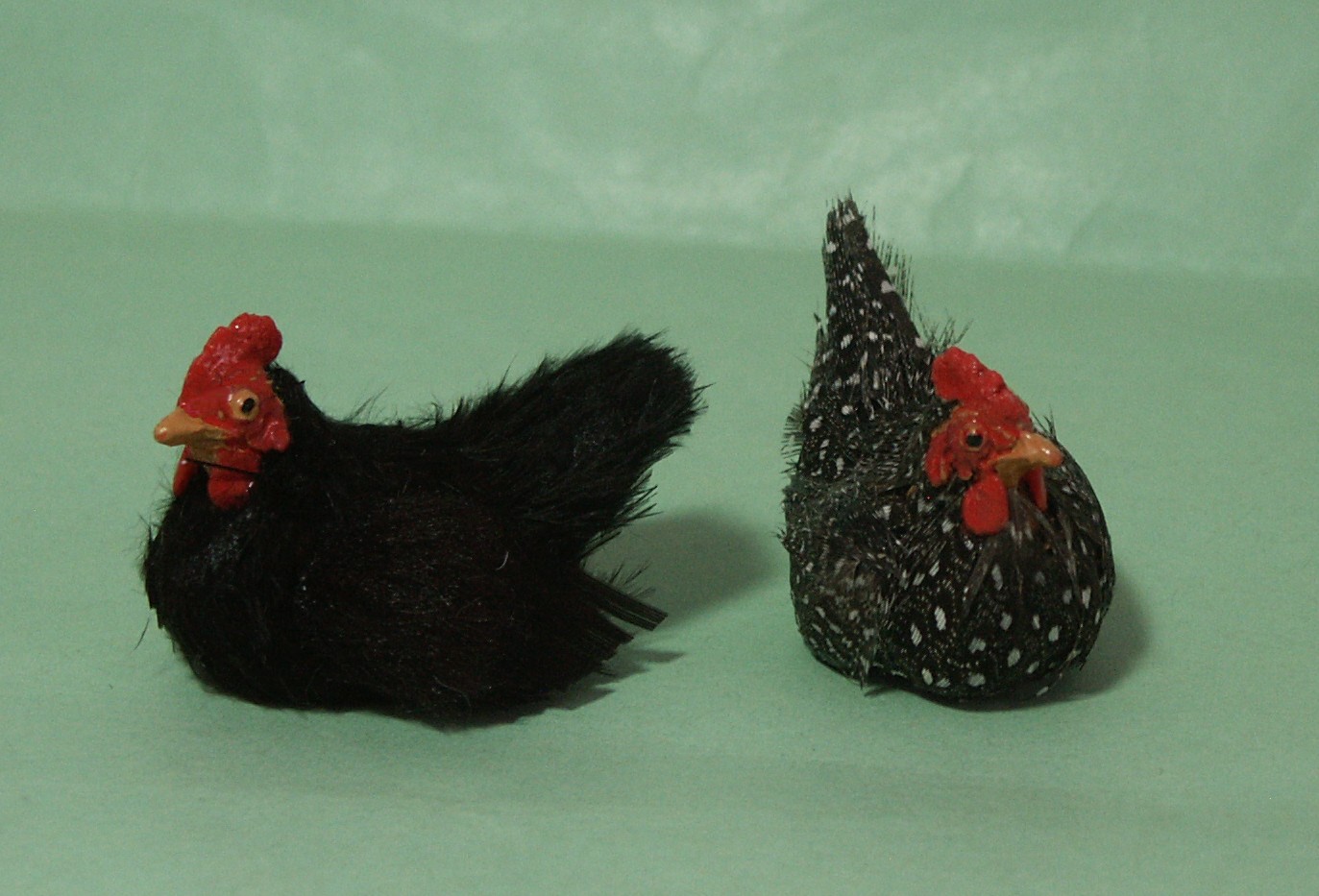 Organ Grinder's Monkey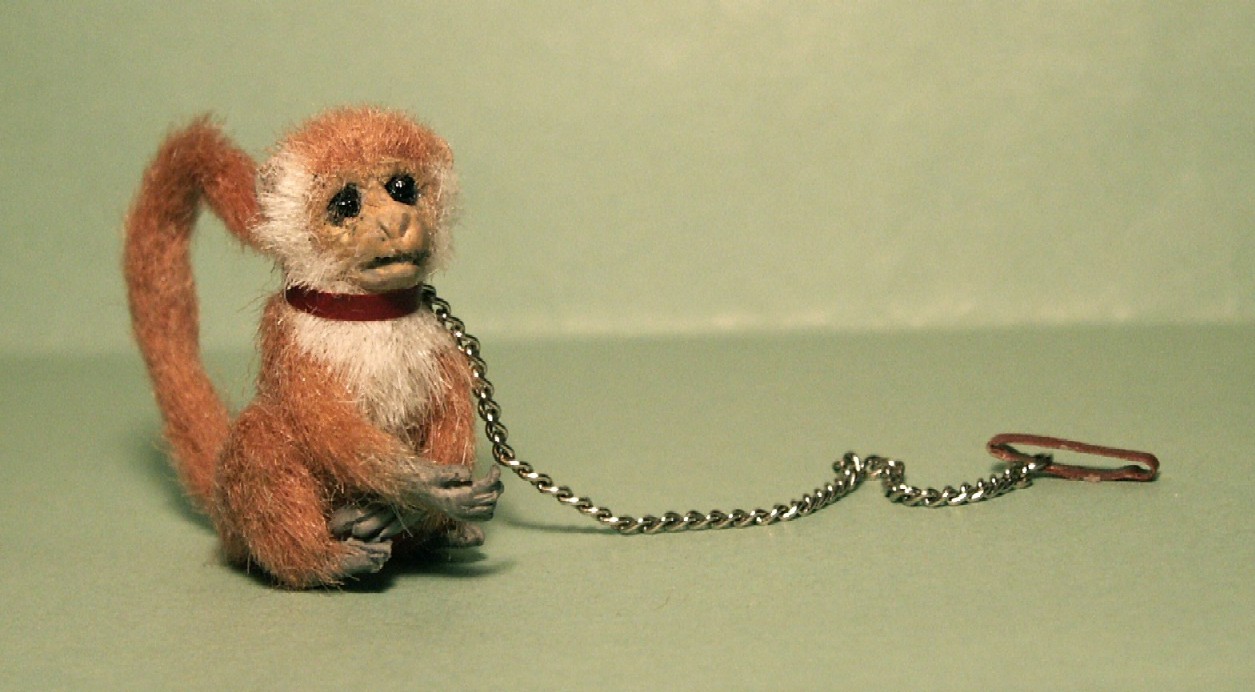 Golden Spider Monkey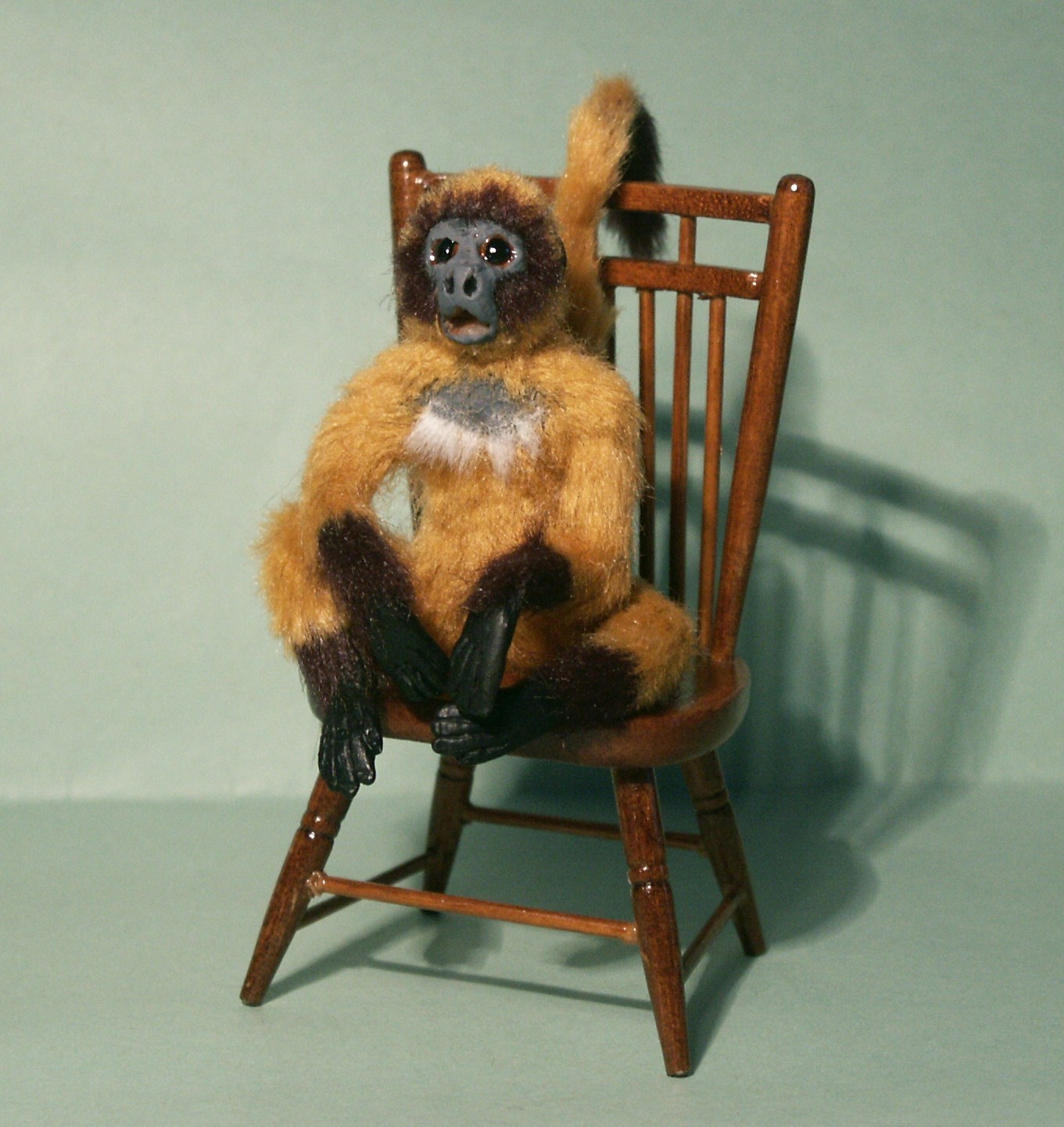 Platypus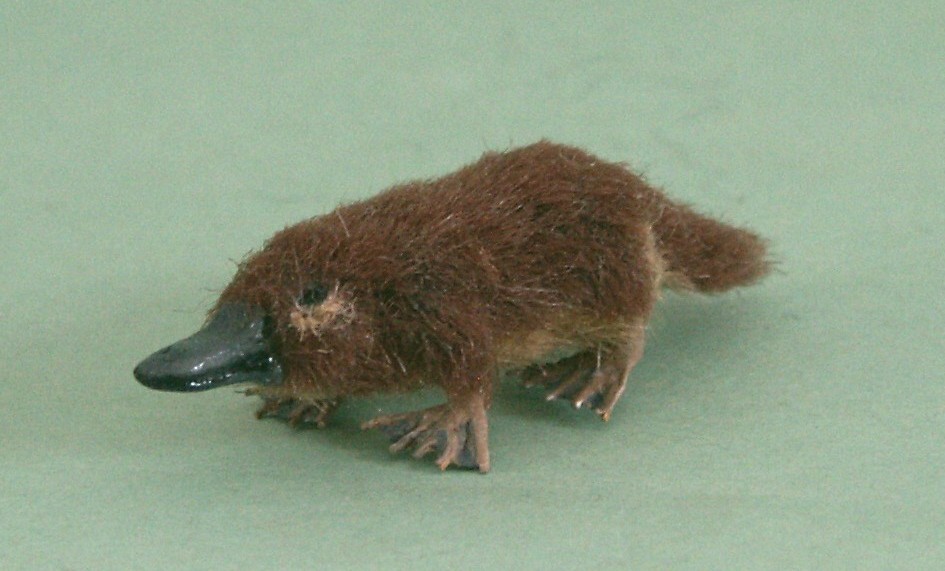 Prairie Dog and Woodchuck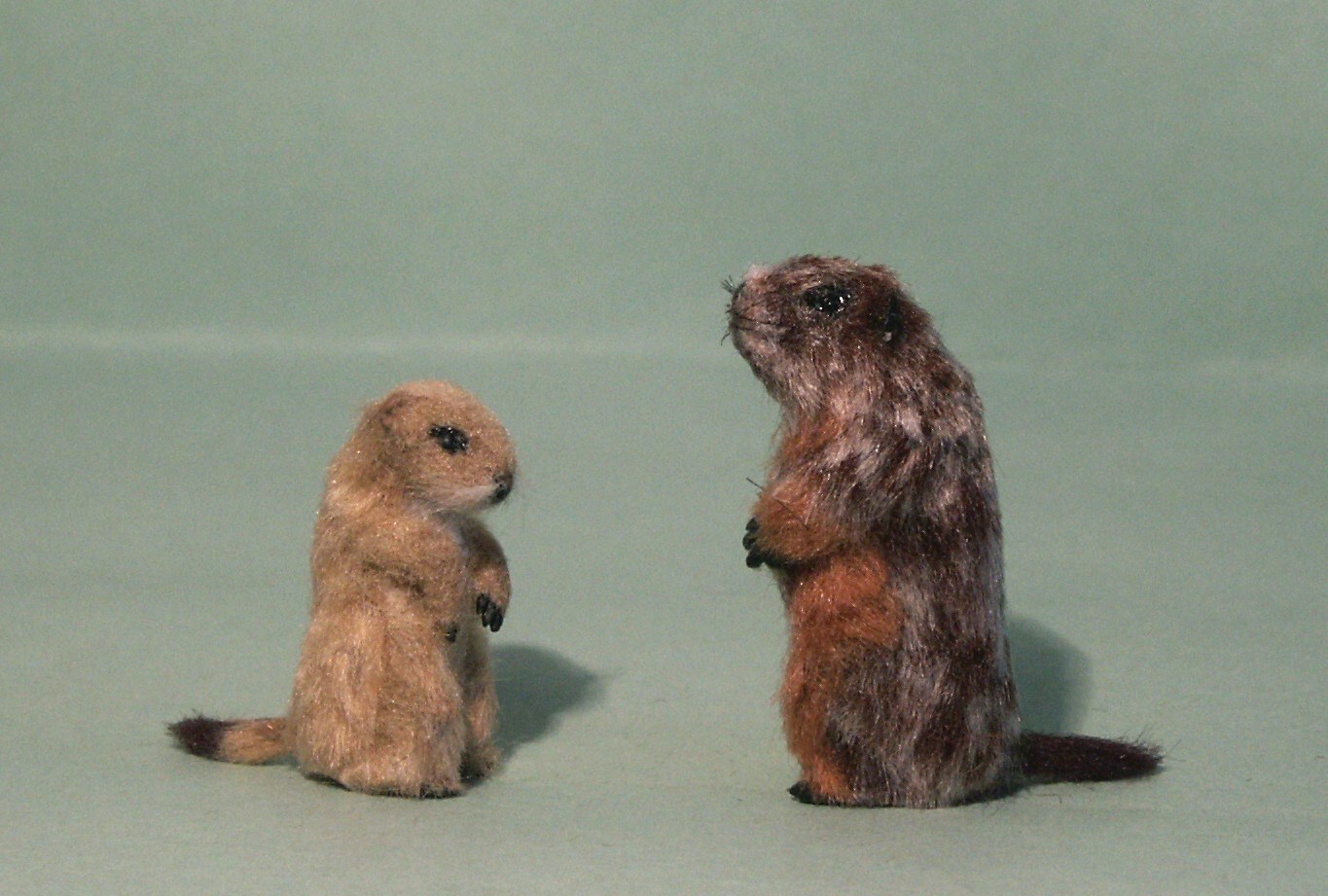 Rats in boots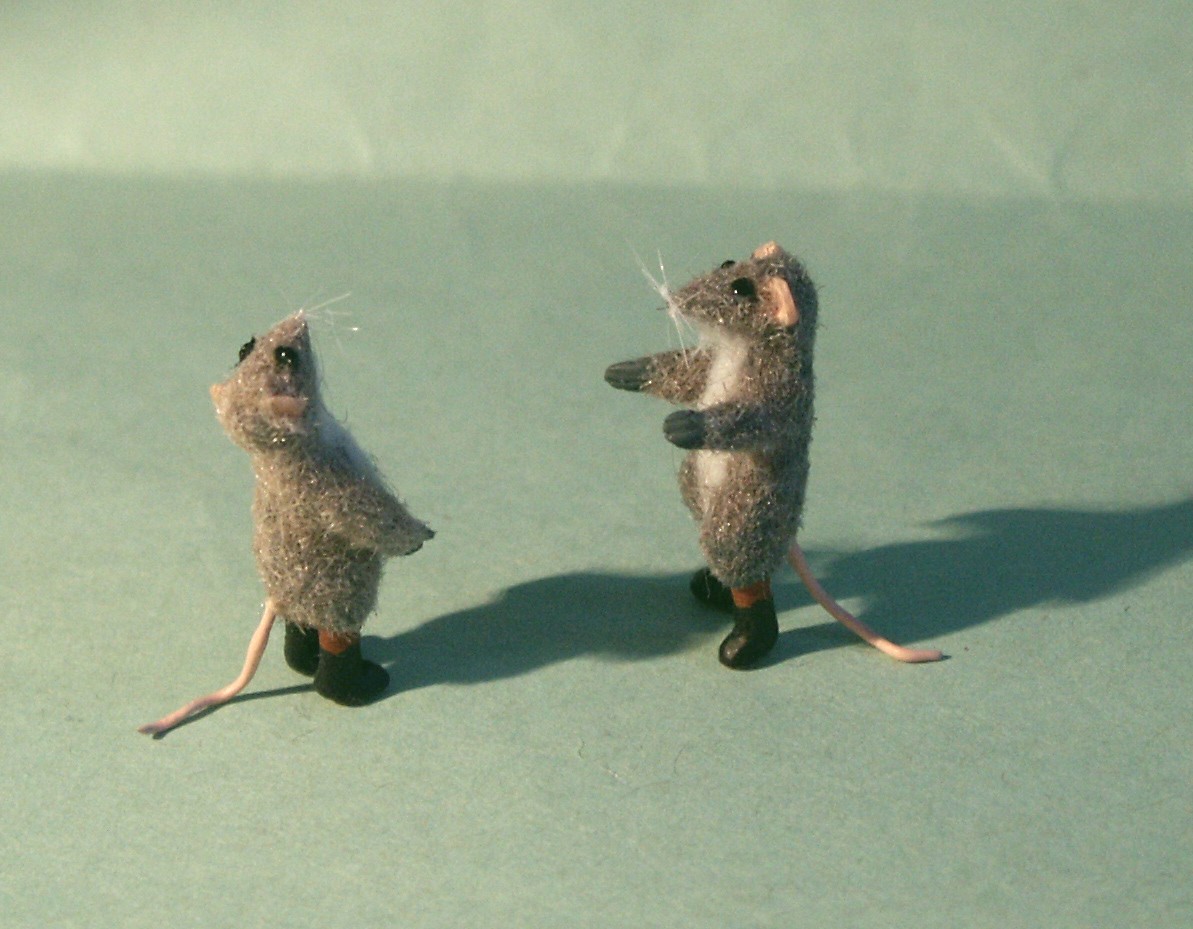 Ring Tailed Lemur
The tail is made of wire and can be positioned as required.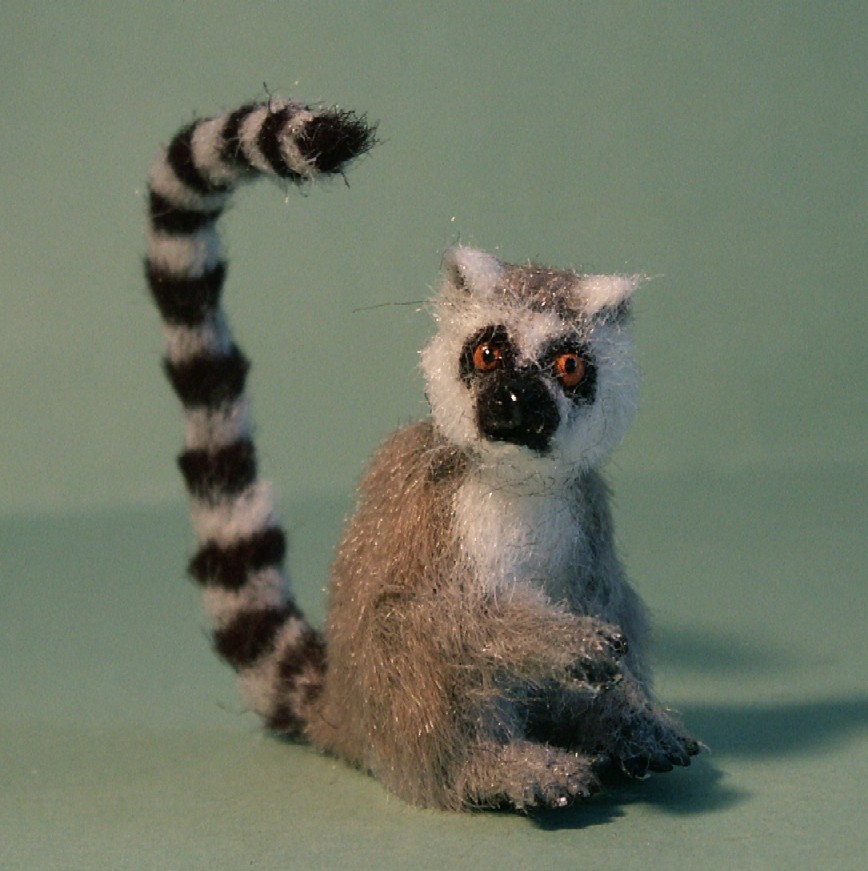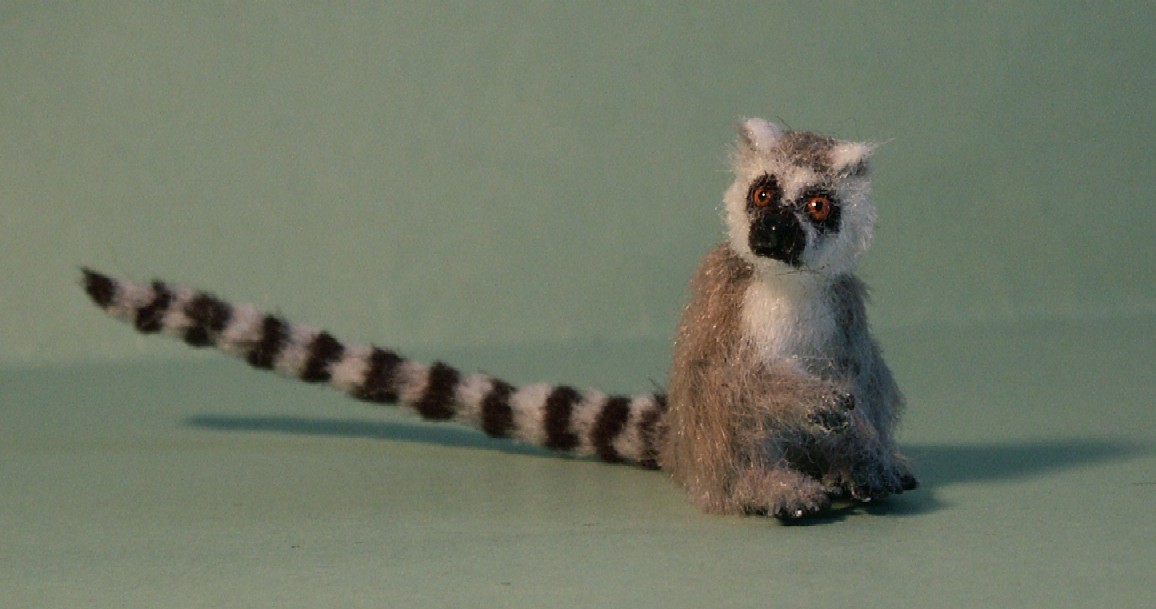 Goats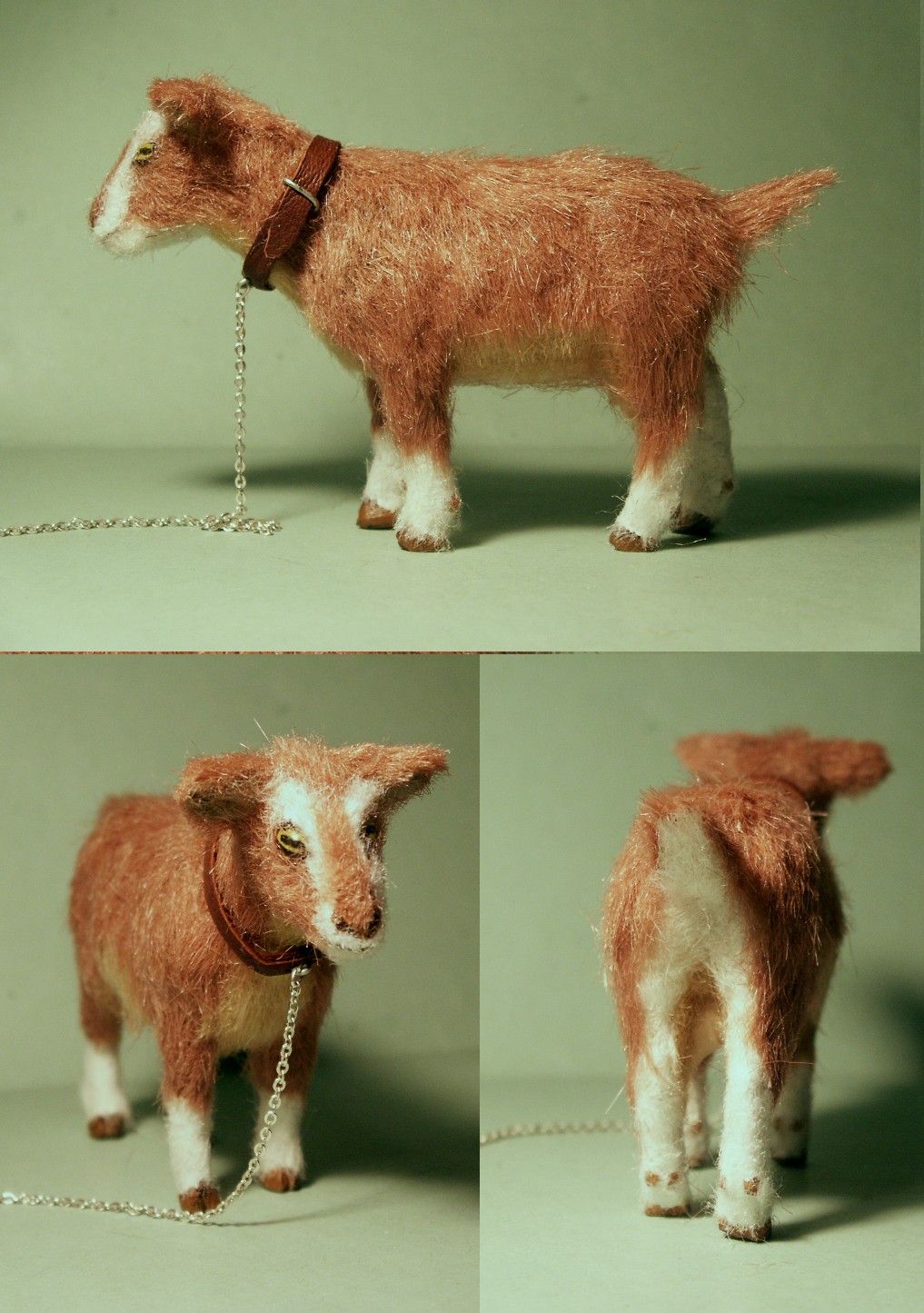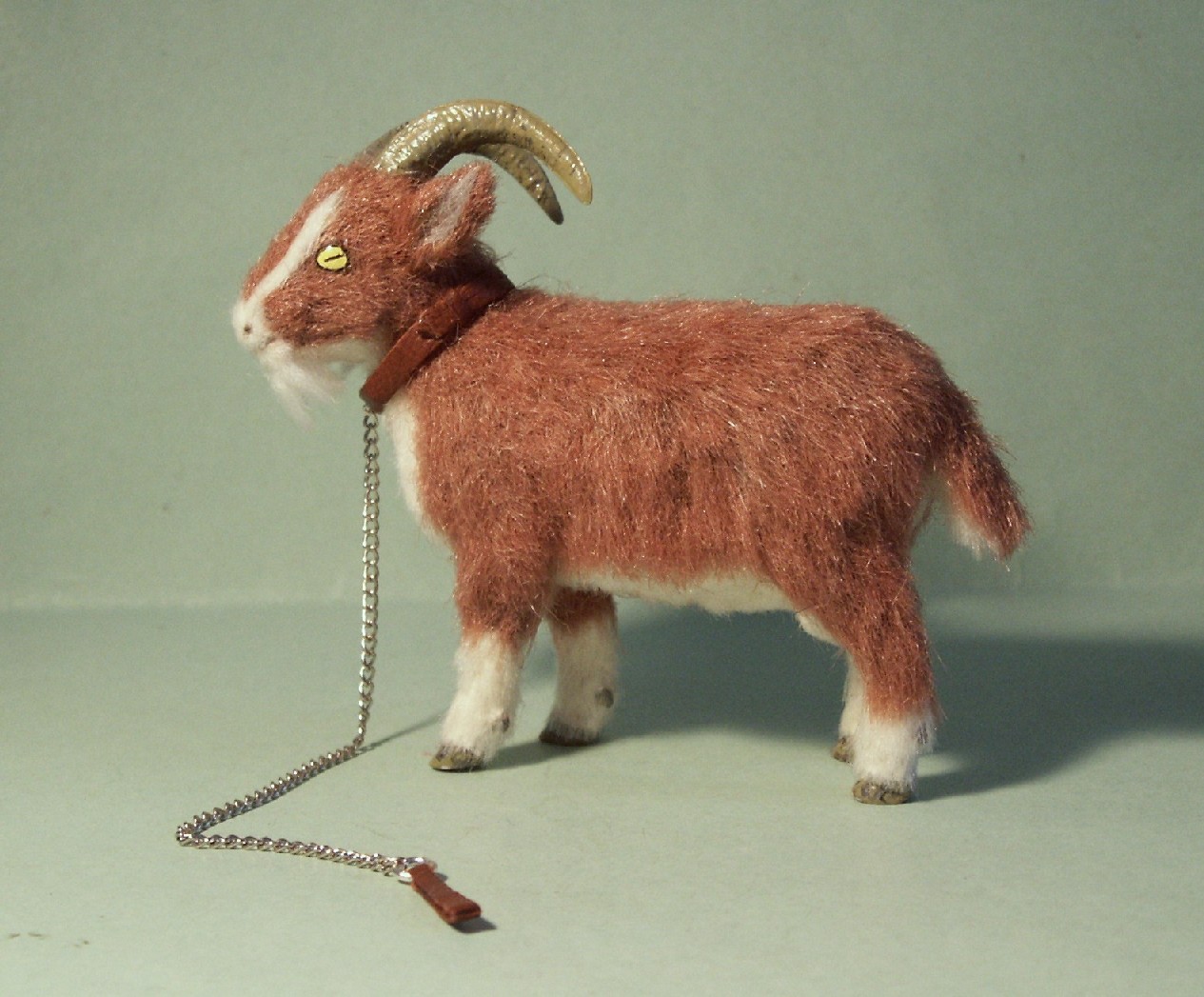 Nanny and Billy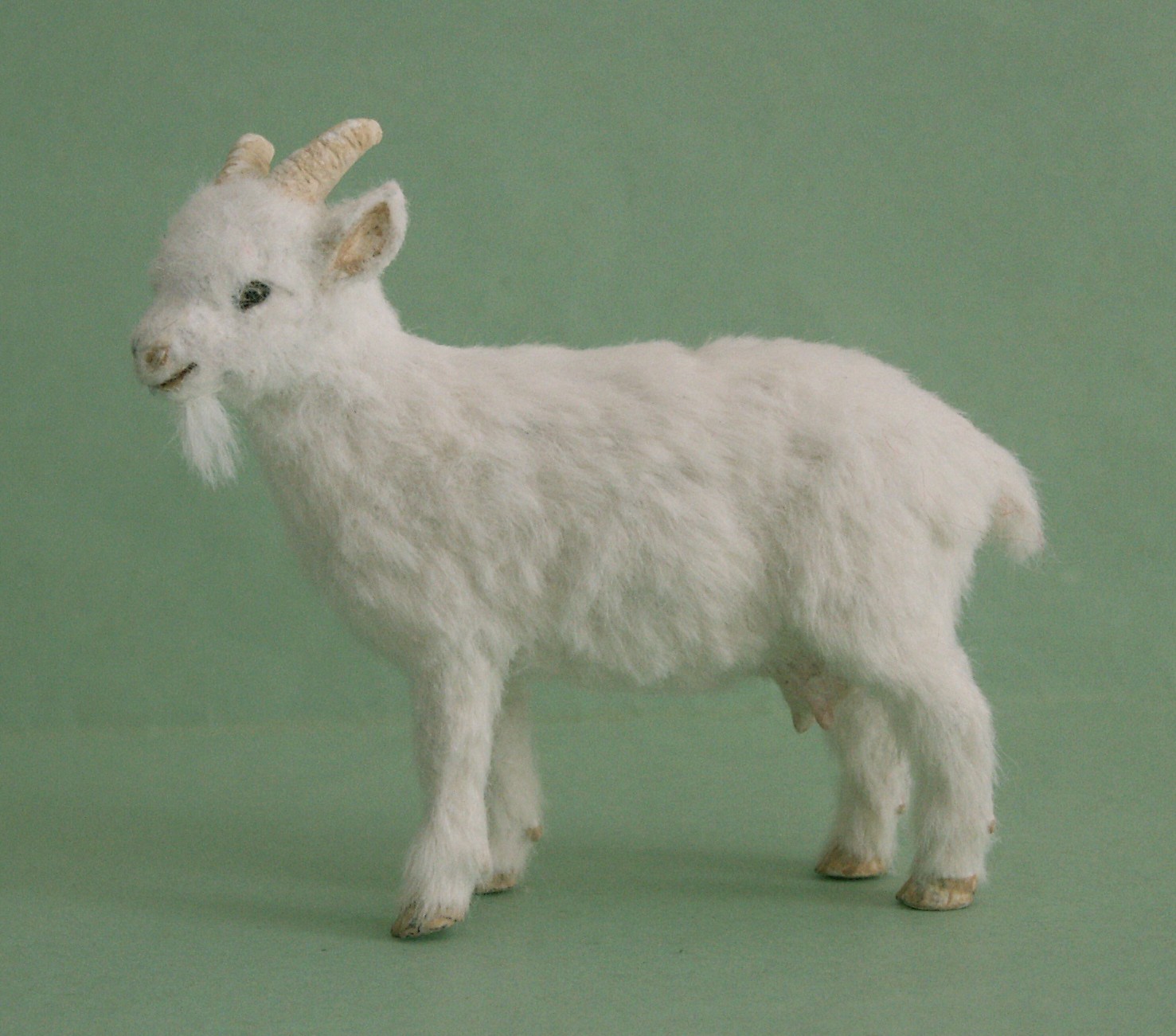 24th Scale Commissions
Cocker Spaniel 1/24th scale
Border Collie 1/24th scale Sheltie 1/24th scale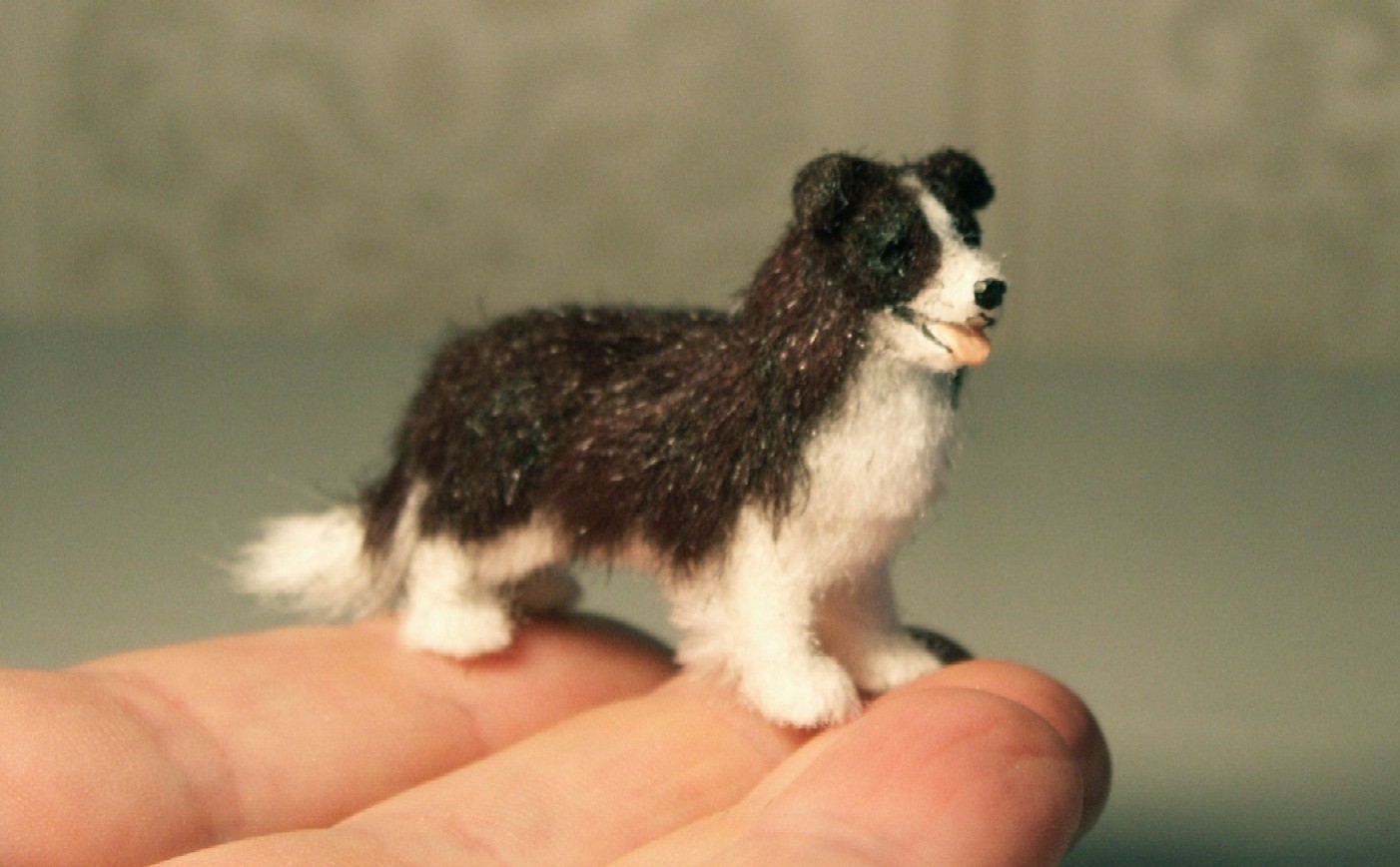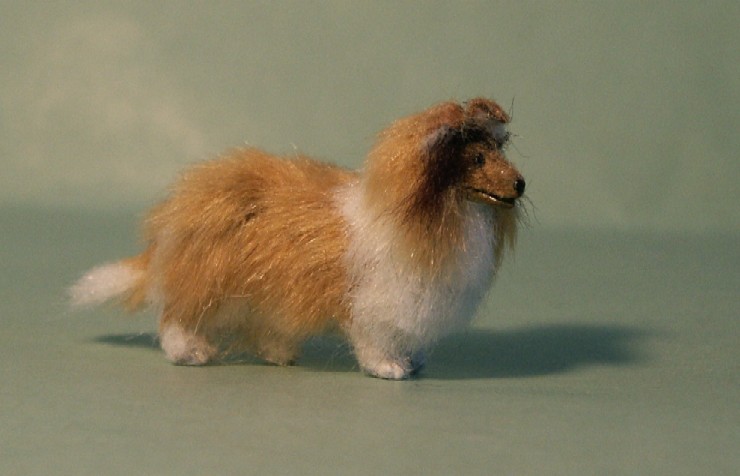 Irish Wolfhound 1/24th scale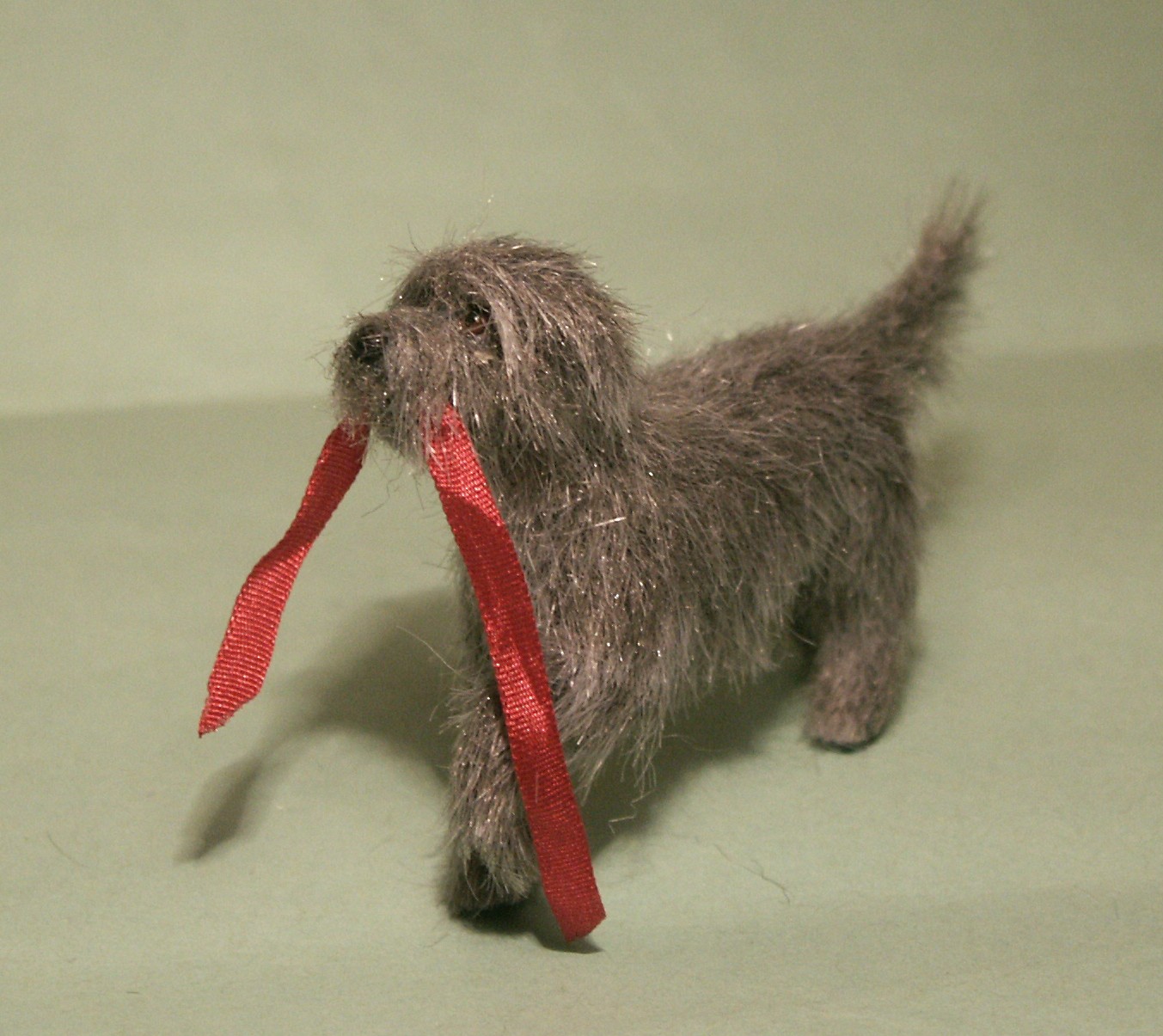 Whippet 1/24th scale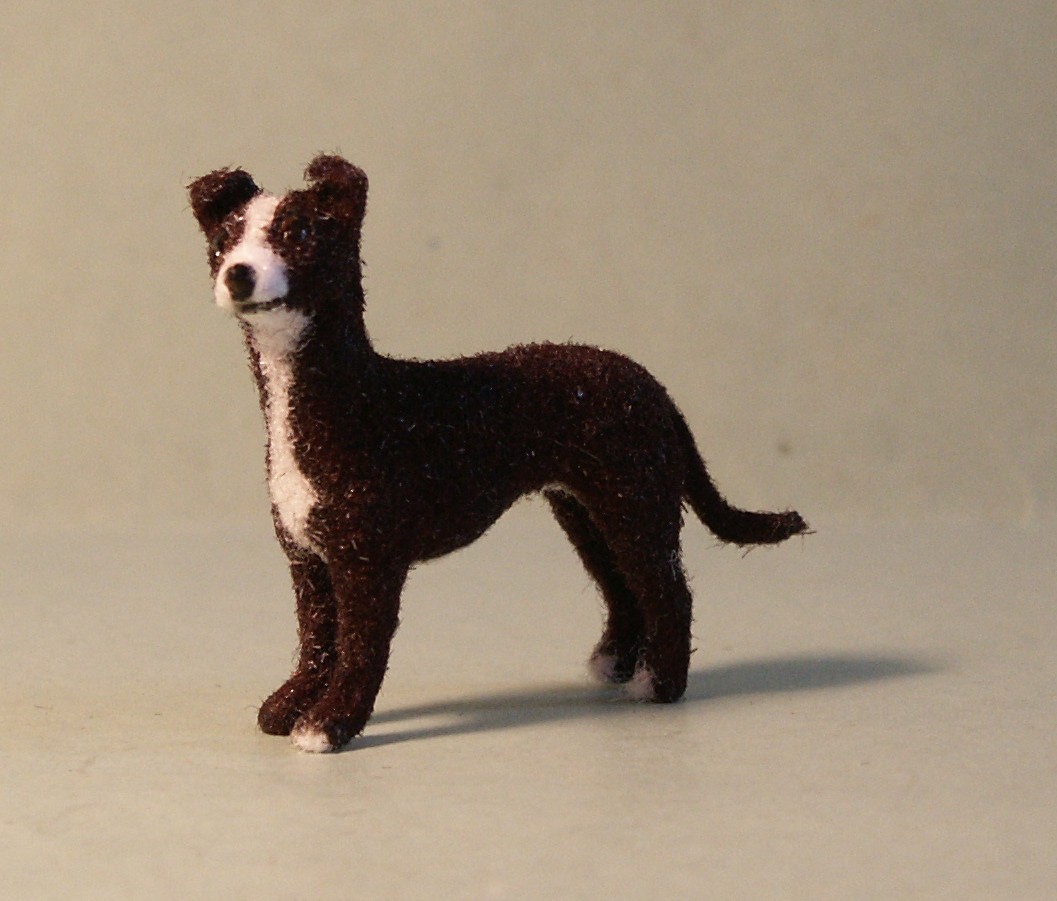 Cats 1/24th scale
These cats are just 1/2 an inch high to the shoulder.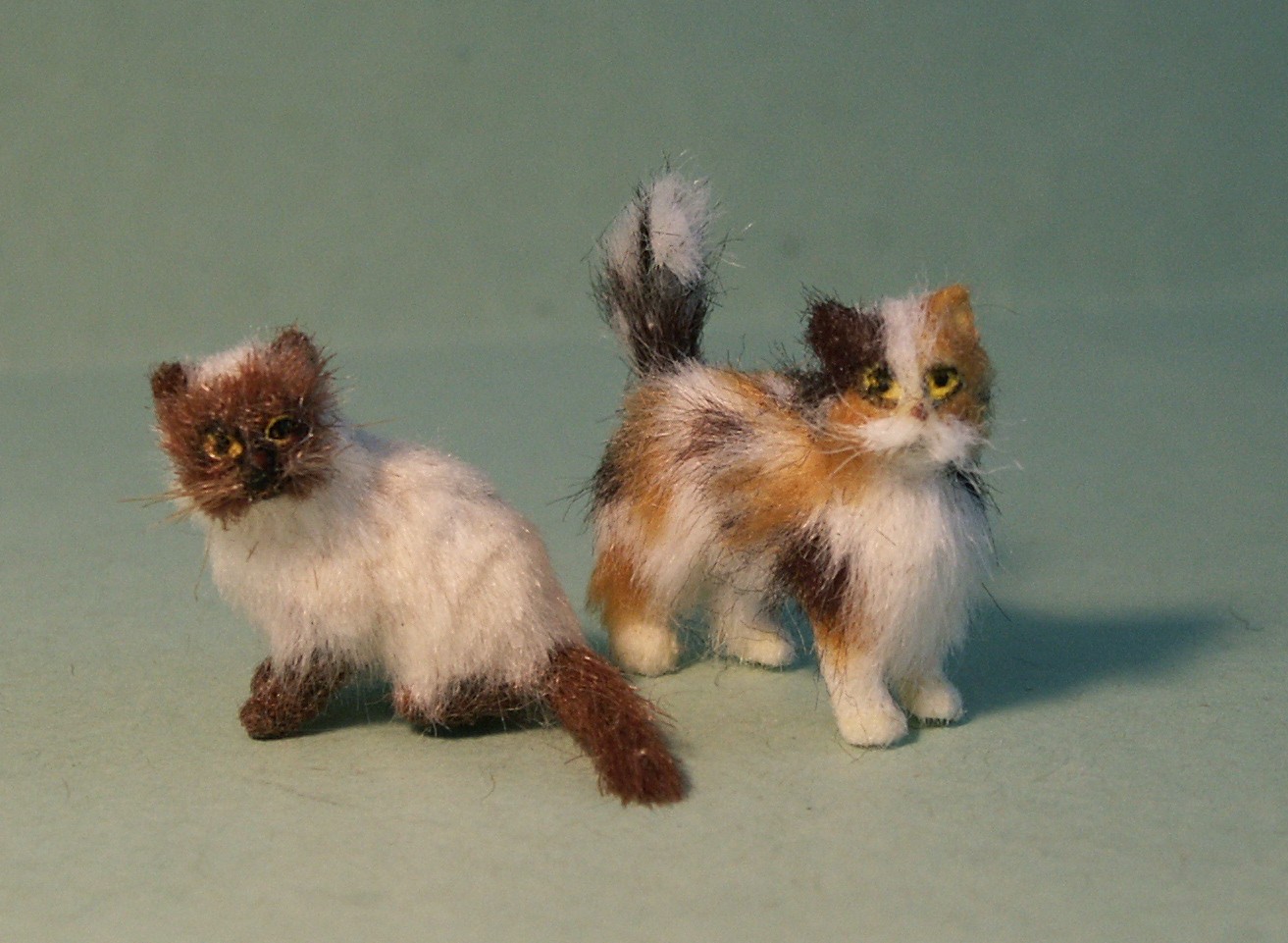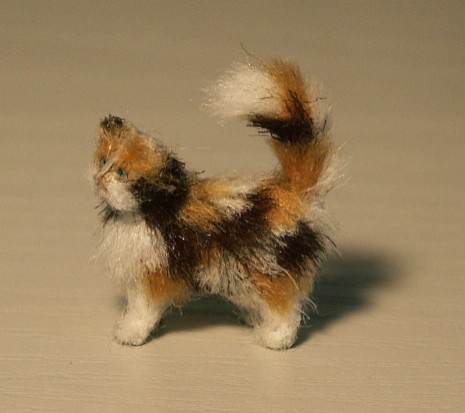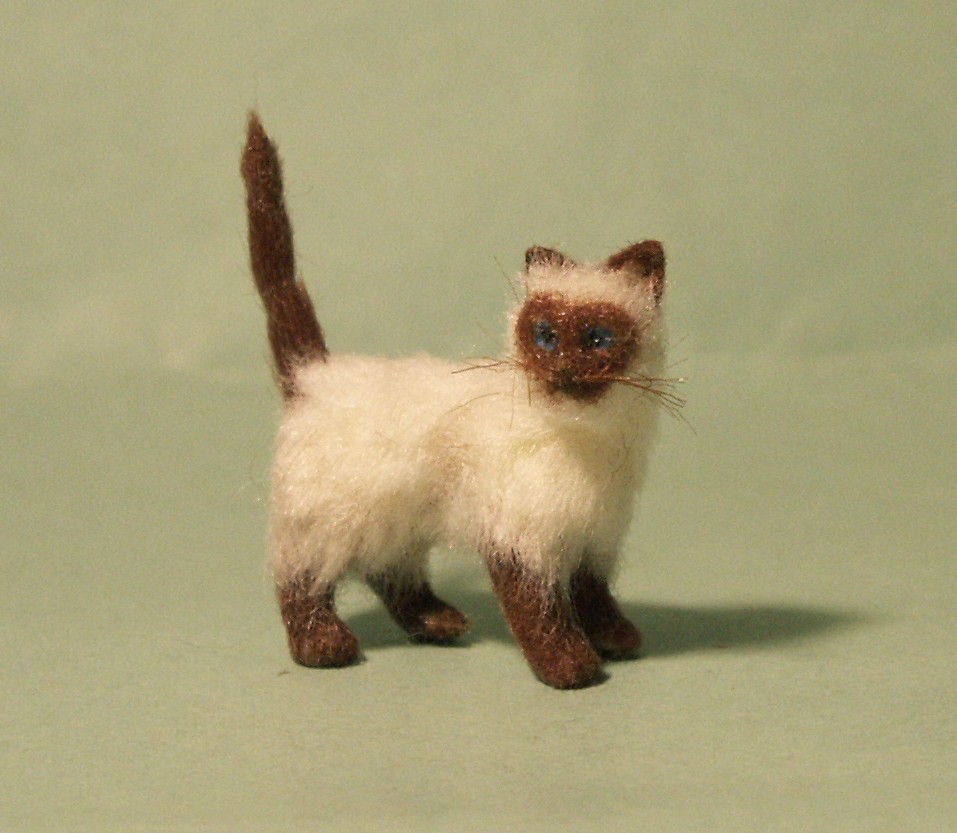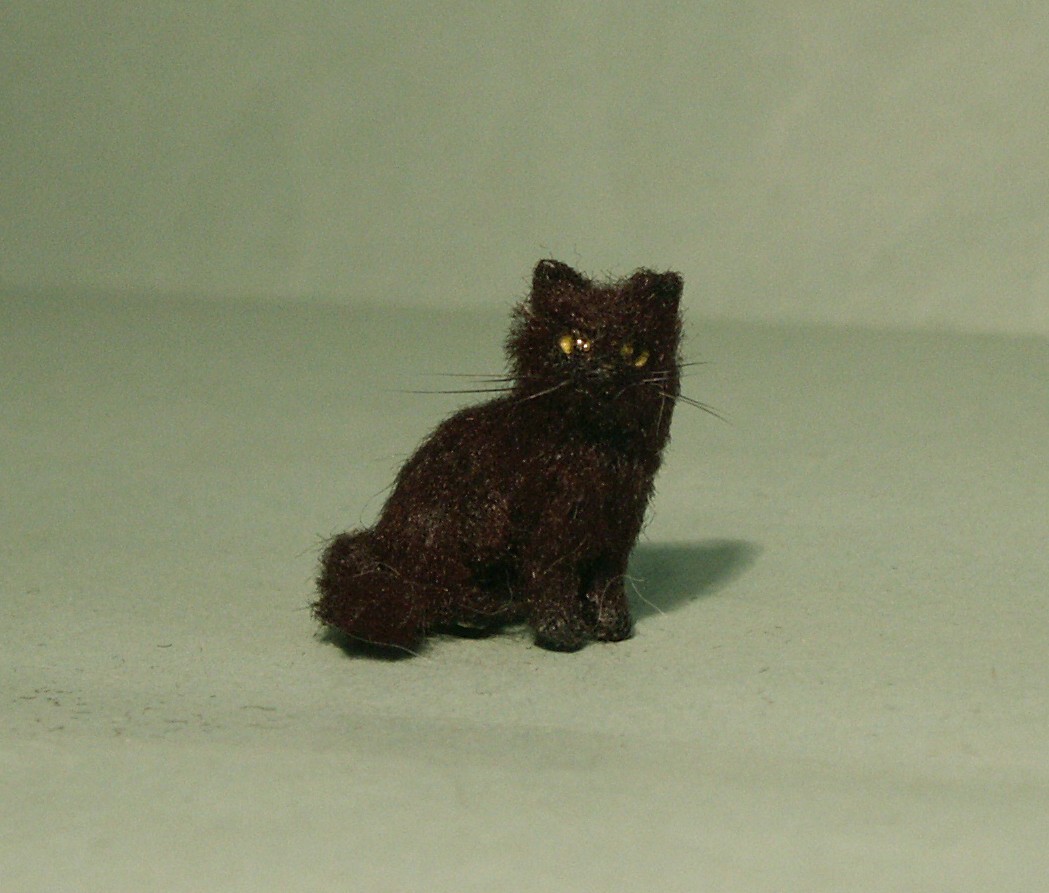 Mandarin Ducks 1/24th scale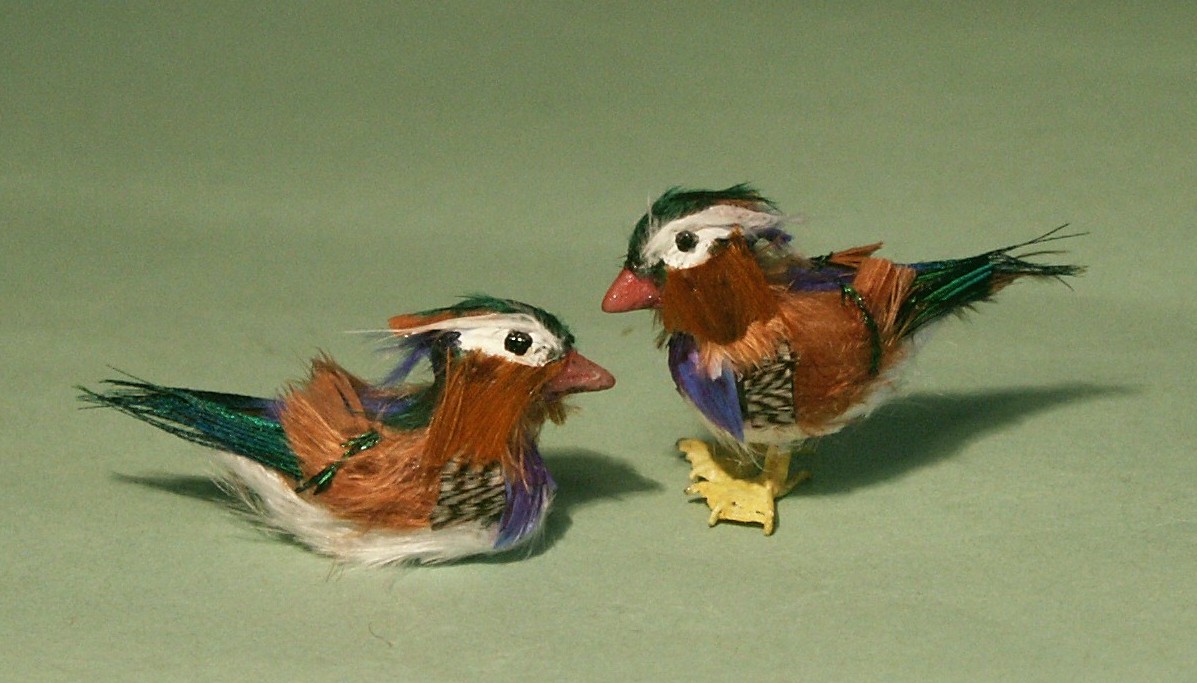 Owls - Boobook and Frog mouthed 1/24th scale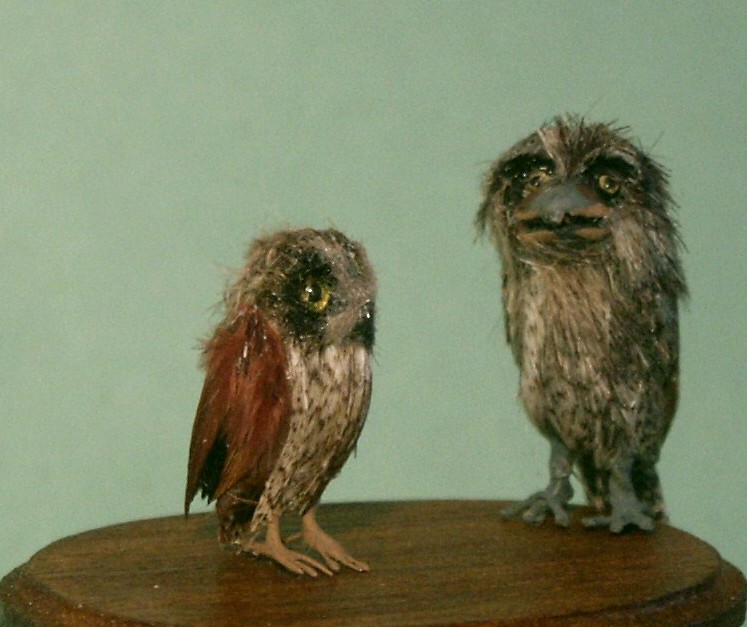 © Literature in Miniature 2020